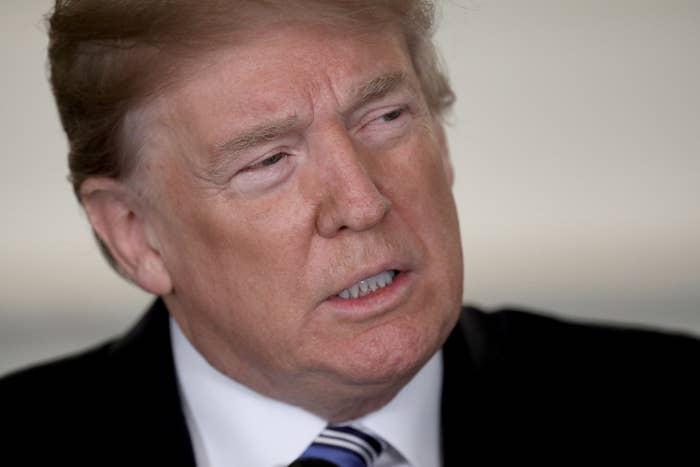 President Donald Trump tweeted on Tuesday morning to again deny allegations of sexual assault leveled against him by Rachel Crooks, one of 19 women who have come forward with similar claims against him in the past two years.

In a piece in the Washington Post published Monday, Crooks again recounted her story that Trump kissed her in the lobby of Trump Tower in 2006 when she was working as a secretary. (Other outlets previously reported that Crooks said the incident took place in 2005.) "He started kissing me on one cheek, then the other cheek. He was talking to me in between kisses, asking where I was from, or if I wanted to be a model. He wouldn't let go of my hand, and then he went right in and started kissing me on the lips," she said in Monday's article.
"It felt like a long kiss," she said. "The whole thing probably lasted two minutes, maybe less."
Crooks, who announced this month that she was running for a seat in the Ohio legislature, said she would continue to tell her story.
"I just want people to listen," Crooks said. "How many women have to come forward? What will it take to get a response?"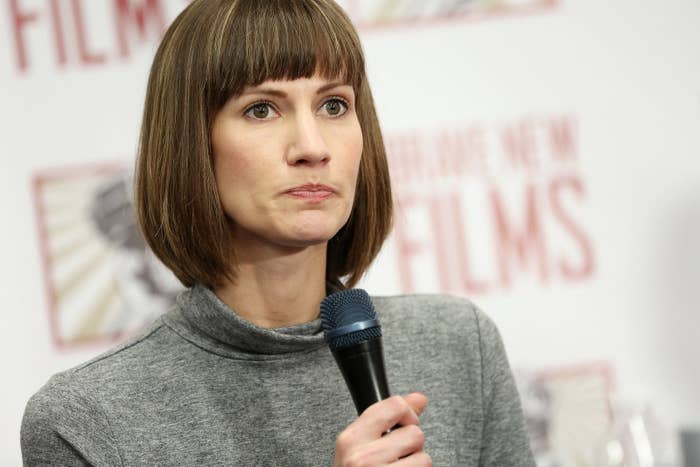 On Tuesday, the president responded to the Washington Post story, tweeting that he doesn't know Crooks and "to the best of [his] knowledge, never met" her, going on to say that the incident "Never happened!"

"Another False Accusation," he continued, referring to "women taking money to make up stories about [him]."

Trump may have been referring to a story first reported by the Hill in December, in which attorney Lisa Bloom acknowledged setting up a GoFundMe and arranging for donations to pay off the mortgage of a separate Trump accuser, Jill Harth.

"I lost jobs for the whole year of 2016," Harth told the Hill. "I was so upset I couldn't focus. I lost friends, clients — that donation helped me to survive. They are making it sound like this was all a plot for money. That is not true."
Crooks later shot back at Trump's tweet, writing, "Please, by all means, share the footage from the hallway outside the 24th floor residential elevator bank on the morning of January 11, 2006. Let's clear this up for everyone. It's liars like you in politics that have prompted me to run for office myself."
Trump's personal lawyer, Michael Cohen, admitted last week to paying $130,000 during the election to Stephanie Clifford, an adult film actor who performs as Stormy Daniels, who alleged she had a consensual sexual relationship with the businessman turned president in 2006.

In 2005, the same year Crooks initially alleged he assaulted her, Trump was recorded in an Access Hollywood tape boasting that he kisses women without their consent: "You know, I'm automatically attracted to beautiful — I just start kissing them. It's like a magnet. Just kiss. I don't even wait. And when you're a star, they let you do it. You can do anything."

In October, he again dismissed the recording, calling it "locker room" talk.
Crooks's campaign did not immediately respond to questions about why the date of the alleged incident in Trump Tower was reported as 2005 in the original New York Times article and 2006 in the Washington Post article published on Monday.
UPDATE
This story was updated with the Crooks tweet and to note the discrepancy between the incident allegedly occurring in 2005 and then 2006.