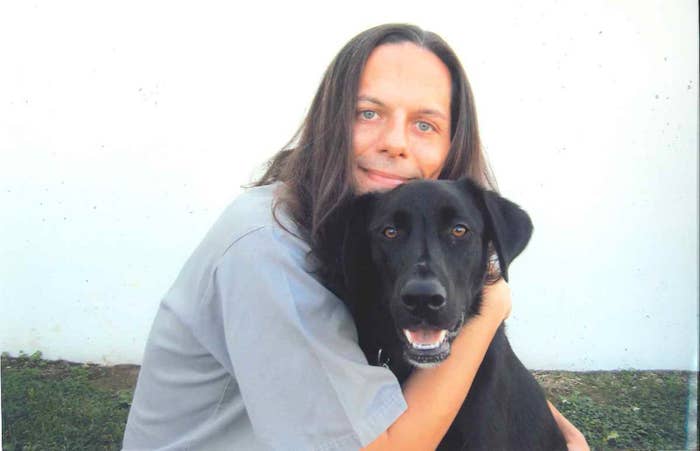 Transgender people in Missouri prisons must be given access to gender-affirming health care even if they weren't on those treatments before they were in prison, a federal district court judge ruled Tuesday afternoon.
The Missouri Department of Corrections' rule, known as a "freeze frame" policy, meant that transgender prisoners were denied hormone treatments and other gender-affirming care if they were not already receiving those treatments and care before they went to prison.
The court found Tuesday that the policy violates transgender prisoners' constitutional rights, specifically their protections against cruel and unusual punishment under the Eighth Amendment.
Jessica Hicklin, the plaintiff in Hicklin v. Precythe, was sentenced to life in prison without parole in 1995, convicted of first-degree murder and armed criminal action for shooting and killing a man during a drug-related incident.
She was 16 years old when she started serving time. She began openly embracing her transgender identity 20 years later, when she was 36 years old and already in prison. Her doctors and psychologists testified during the trial that she had severe anxiety and depression, including episodes of being suicidal, as a result of being denied treatments and access to women's commissary items.
Judge Noelle C. Collins wrote in her decision that the Missouri DOC's "freeze frame" policy "violates the Eighth Amendment to the United States Constitution, both on its face and as applied to Ms. Hicklin."

Tuesday's decision comes more than two months after the court granted a preliminary injunction to Hicklin, instructing the Missouri DOC and Corizon, the private prison health care provider they contract, to provide her with hormone therapy, gender-affirming treatments like hair removal, and women's commissary items.

"For me this is lifesaving," she told BuzzFeed News at the time. "It's like you're drowning and somebody throws you the life vest."
"For me this is lifesaving. It's like you're drowning and somebody throws you the life vest."
The World Professional Association for Transgender Health (WPATH), the world's top transgender health care professional body, says that hormone treatments are part of the basic standards of care for transgender people diagnosed with gender dysphoria, and that hair removal and gender-appropriate grooming can also be crucial for some people.
The WPATH Standards of Care say that the risks of denying a transgender person these treatments when they're prescribed "include a high likelihood of negative outcomes such as surgical self-treatment by autocastration, depressed mood, dysphoria, and/or suicidality."
Those guidelines are recognized by the National Commission on Correctional Health Care and the US Department of Justice's National Institute of Corrections.
Tuesday's ruling makes that injunction permanent, so Missouri DOC and Corizon are ordered to provide those treatments for Hicklin for as long as she is in prison. It also struck down the freeze frame policy across the board.

A spokesperson for the Missouri DOC told BuzzFeed News the freeze frame policy was effectively changed as a result of the temporary injunction in February.
"The offender population changes rapidly, but we estimate that we currently have 55-60 offenders who identify as transgender," the spokesperson said. "They all have access to gender-affirming canteen items and appropriate health care, though not all of them have sought hormone treatment."
Hicklin's lawyer, Demoya Gordon of Lambda Legal's transgender rights project, said that Tuesday's decision is significant because it's an explicit legal acknowledgement that "freeze frame" policies are unconstitutional everywhere, not just in Hicklin's specific case.
"Jessica is thrilled to have a permanent statement vindicating not just her rights but the rights of all trans people incarcerated in Missouri and beyond," Gordon said.
"Especially since we filed this lawsuit she's heard from so many people in Missouri and in other states who are also suffering because they are being denied lifesaving care," she said.
Gordon said this is the first court in the country that Lambda Legal is aware of to say specifically that freeze frame policies are unconstitutional. She said it's unclear exactly how many prisons across the country have these policies in place, as they are sometimes standard practice rather than written policies.
"Having an actual court order not just say you need to give this specific person treatment, but to say unequivocally that these kinds of policies violate the Eighth Amendment," she said, adding that the decision could also help advocates working to get transgender and gender-nonconforming people access to health care outside prison.
"At Corizon Health, our mission is to deliver safe, effective and efficient healthcare services using best practices and evidence-based medicine. We have been complying with all court orders regarding this case and will continue to do so," a spokesperson for Corizon Health said in a statement to BuzzFeed News
The Missouri Department of Corrections did not immediately respond to requests for comment on the ruling.
The decision comes a week after the Department of Justice rolled back Obama-era rules which provided for transgender prisoners to be assessed on a case-by-case basis and be placed in prison facilities that align with their gender identity.