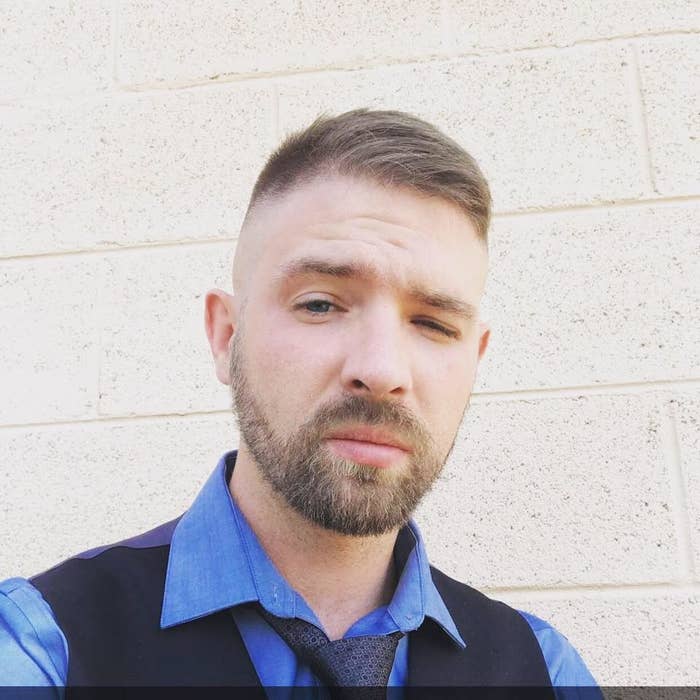 A man who claimed that he was stabbed after being mistaken for a neo-Nazi now admits that he made the whole story up after accidentally stabbing himself.
Joshua Witt, 26, told police two weeks ago that he was getting out of his car in the parking lot of a Steak 'n Shake in Sheridan, Colorado, when a man came over to him and attacked him with a knife.

On Monday, the Sheridan Police Department told BuzzFeed News in a statement that Witt admitted to making the story up after police confronted him with evidence that the attack never took place.
Witt, who posted his claims on Facebook, claimed that a man asked him if he was a neo-Nazi while reaching over his open car door to stab him.
"I was just getting out of my car to go get myself a milkshake and the next thing I hear is 'You one of them neo-Nazis' as this man is swinging a knife at my head over my car door," Witt told BuzzFeed News at the time. "I threw my hands up out of natural reflex and then I kind of dived back in my car as the suspect took off running."

Police became suspicious of his story because surveillance video did not show anyone running from the scene, as Witt had claimed, and because police found and interviewed someone who matched Witt's description of the attacker, "who is a transient and lives in the area was cleared as a possible suspect."
They also looked at video from a nearby sporting goods store, which showed Witt buying a small knife minutes before the alleged attack.
Last Thursday, police reinterviewed Witt.
"Where he was confronted with the all the information listed above. Mr. Witt subsequently admitted to accidentally cutting himself with the knife while parked in his car in front of the sporting goods store and admitted making up the story about being attacked," Sheridan police said in their statement.

This is a screenshot of his Facebook post, which has since been taken down:
Witt said he called the police immediately but said they weren't able to track the man down because nearby security cameras didn't capture his face. He said he went to the hospital and received three stitches to his hand.
He was charged with falsely reporting to authorities and released on a summons. Witt did not immediately respond to a request for further comment.

Update 8/28/17: This post has been updated with new information from the Sheridan Police Department that Witt admitted to inventing his story.