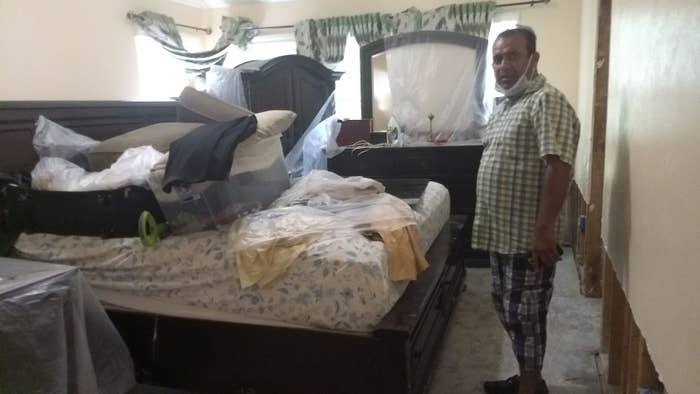 RICHMOND, Texas — Standing in his stripped down kitchen on the outskirts of Houston, Golam Rasul still can't believe that the home he saved up for 15 years to buy is gutted.

"Everything is gone," he said, walking through the mostly-empty house, surveying the walls that have been stripped back and the few salvaged items piled onto a bed.
Rasul moved to Houston from Bangladesh 20 years ago, ready to build a life in the US for himself and his family. Three years ago, he had finally scraped together enough to make a down payment on this house.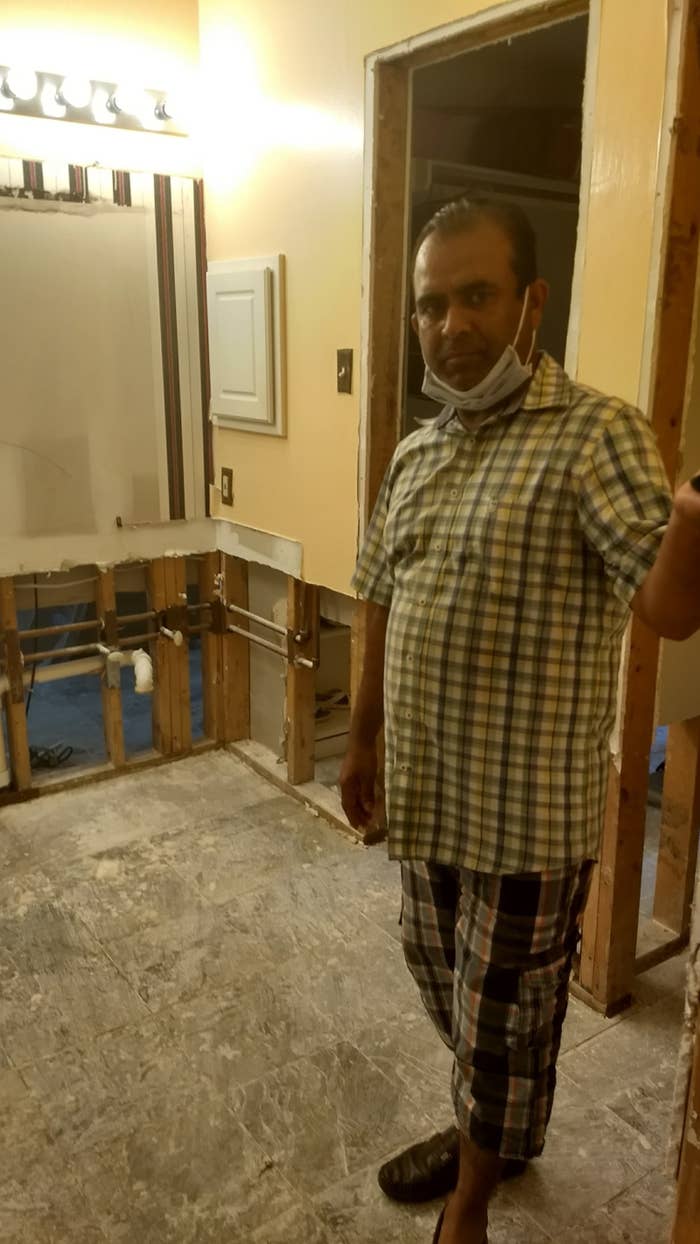 "This was my some kind of dream, you know. I brought my family here," he said. On one wall that didn't have to be stripped down, he has saved and pinned up school reports from his 6-year-old son.

"I try to keep something, he is a very good student all his teachers say," Rasul explained.
His mortgage payments add up to $1,040 per month, he said, around half of his monthly salary which he earns working 12-to 14-hour days at a convenience store on Interstate 10. He had home insurance, but not a flood policy because this area isn't a flood zone. No one expected things to get this bad, he said.

Now, his family is staying with a friend while he clears out the house and begins repairs, and he worries he won't be able to finish without FEMA assistance. In the wake of historic rains from Hurricane Harvey, Rasul has been unable to get to work because of the damage to his house and car.
Last Friday was Eid al-Adha, one of the holiest days on the Muslim calendar, but Rasul and his family — like many Bangladeshi Muslims in Houston — were too busy dealing with the fallout of the storm to stop and observe the holiday.
"I could not celebrate, at the moment I still cannot. Even my clothes were still under water," he said.

In Bangladesh, where floods have increased in frequency and severity in recent years, "We are used to it," he said. "But in the United States I can't believe it."

Community leaders estimate that there are around 15,000 Bangladeshi Americans living in the Houston area, many of whom live in the southwest side of the city. Some arrived in the '70s and '80s pursuing master's degrees, then more settled here in the '80s and '90s. The Bangladeshi Association of Houston (BAH) has around 3,000 members.
Rokeya Rahman and her husband Amin, who belong to that association, moved to Houston from Bangladesh in 2001. They spent Sunday dragging bags of their soaked clothes to a nearby laundromat and trying to salvage what they could.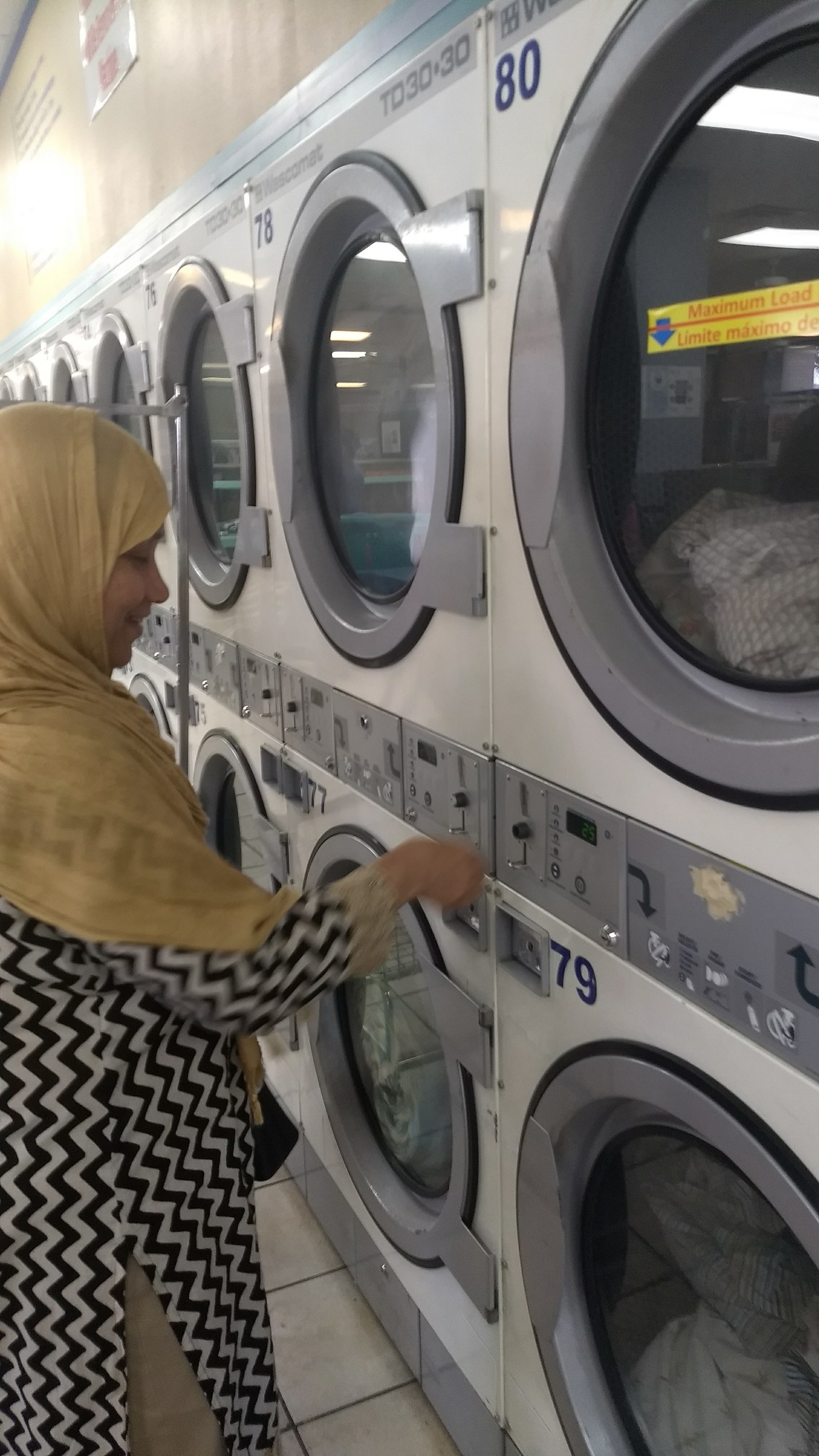 With five or six washing machines running at the same time, Rokeya contemplated what her family has ahead of them, and the task of washing all of her family's clothes instead of throwing them out with their furniture and carpeting.

"I said let me see, it costs too much to buy," she said.
They earn about $3,700 per month between them. By the time they get through with expenses and a mortgage payment, there's not much left to put toward cleaning out and fixing their home.
"It's the American dream," she said. "But it's hard and we don't have any money."
Rokeya works in a local school cafeteria and her husband is a taxi driver, who works longer hours since Uber began to compete for customers with the city's taxis.

Back at their house in West Oaks Village, a 10 minute drive from the laundromat, the doors are left wide open to dry out the house and hopefully prevent mold. One high-hanging rack of clothes in a closet and a few meager possessions are left inside. Everything else, including their refrigerator, washing machine. and the couple's two cars, are outside - likely damaged beyond repair.
The Rahmans have been working every day since the storm passed to restore their home.

"My body is getting collapsed but I can't stop," she said. "Time is going too fast. Every morning I am here or at the house until 12, just go back to sleep for a few hours."
On Friday, she said, overwhelmed and exhausted, they resorted to paying someone to help them clean. That's $600 they can't really afford.

"We only have a few thousand dollars," she said.

They're are also hoping for FEMA assistance, but they haven't received any information on whether the agency will accept the claim or how much they'll receive.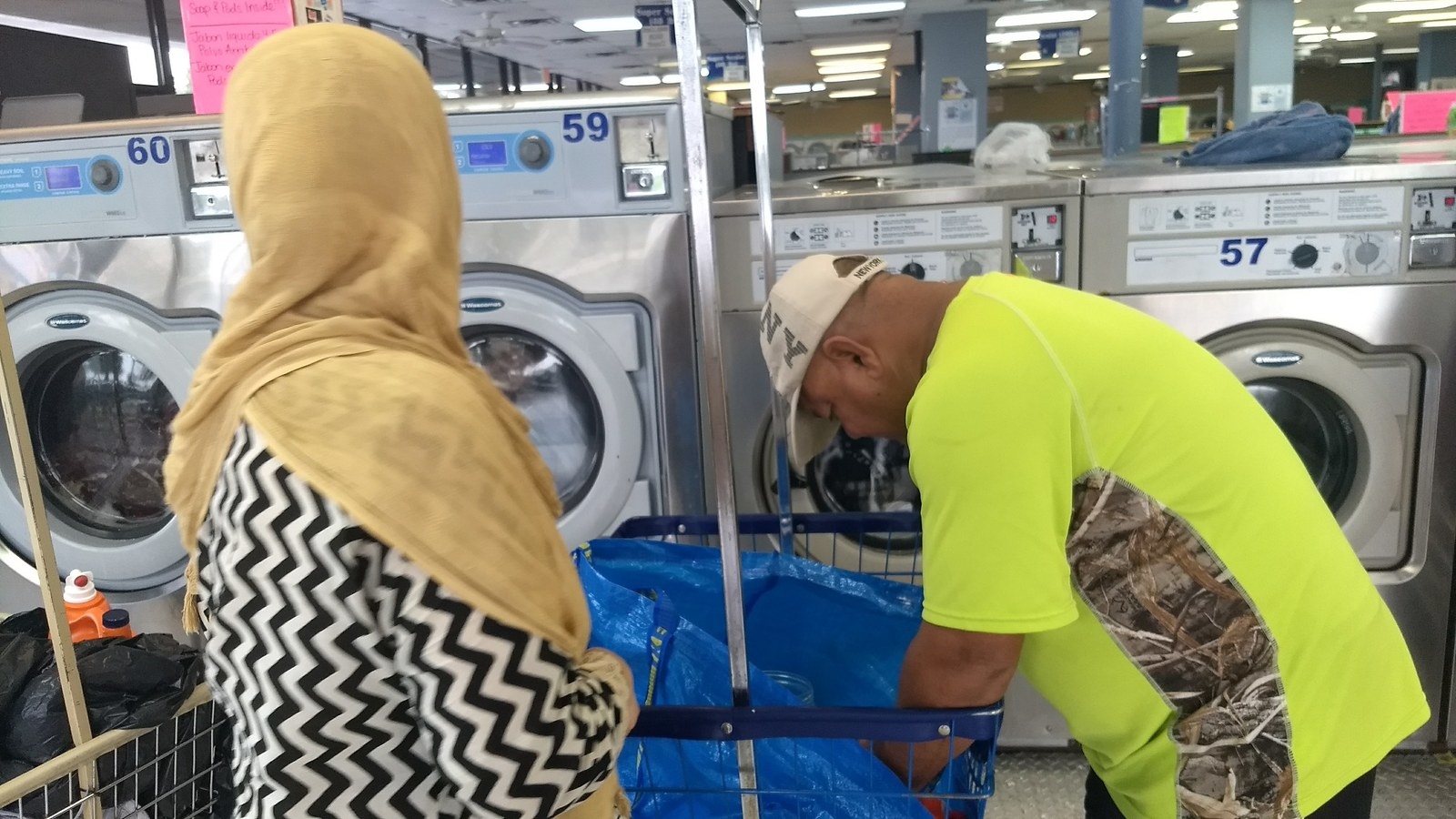 The Bangladesh Association of Houston is asking volunteers to help where they can, and organizing a food and resources drive.

But Rahman said they'll probably have to borrow money to begin getting their home back into a state they can live in. In the meantime they're staying with family nearby.
"Everybody is nice but we don't want to bother anybody. It's okay for a few days but month on month, you cannot stay at people's houses," said Rokeya Rahman. "But at least it's a roof for a few nights' sleep."