Anti-Trans "Bathroom Bills" Just Failed To Pass In Texas
The bills, which split the Texas Republican Party, were similar to the controversial law that passed in North Carolina, leading to a major boycott.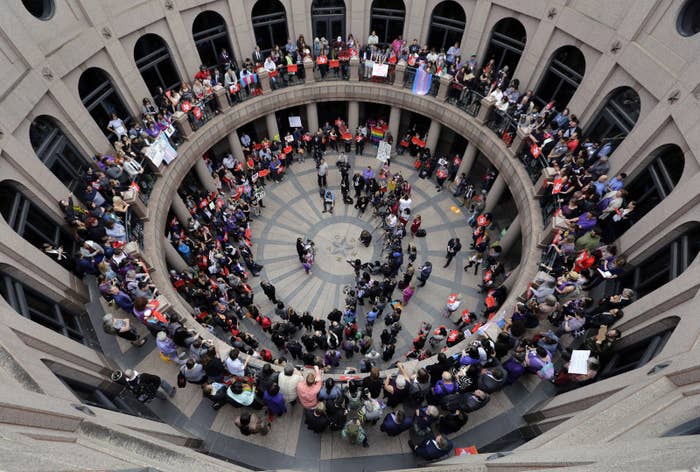 A series of "bathroom bills" aimed at restricting transgender individuals' access to bathrooms in public places and schools have failed to pass in the Texas legislature's special session, which ended on Tuesday night.

The special session was called by Texas Gov. Greg Abbott with the aim of passing bills including property tax reform legislation and the bathroom bill — a version of which passed in the Senate early in the session last month.
The Senate version of the bill, which had the strong support of Lt. Gov. Dan Patrick and other far-right Republicans, would have forced transgender people to use bathrooms that correspond with the gender marker on their birth certificates.
But influential House Speaker Joe Straus — a moderate Republican — and people in the business community objected to the proposals.

In the end, the special session ended without a vote being called on the bills, effectively killing them for now.
"The Speaker made it very clear to me personally that he opposed the privacy bill and said he would never allow it to be voted on," Abbott told KFYO radio. "There is absolutely no evidence he will ever change his mind on this issue."
Critics of the bill raised questions about how such a policy would be enforced in practice, while also labeling them as blatantly discriminatory toward transgender people.
"The issue is that these bills violate people's rights under Title IX and the constitution, and really bar people from participating in public life," Kali Cohn, staff attorney for the American Civil Liberties Union of Texas, told BuzzFeed News.
Changing birth certificates to reflect a person's gender identity can also be complicated, Cohn said, depending on where they were born.
While it's possible to make that change in Texas, there are no specific laws that make it mandatory for courts to allow transgender people to do so, according to the National Center for Transgender Equality, and some courts are more willing to issue the orders than others.
"The practical reality of doing so can be difficult. It can also be really expensive," Cohn said.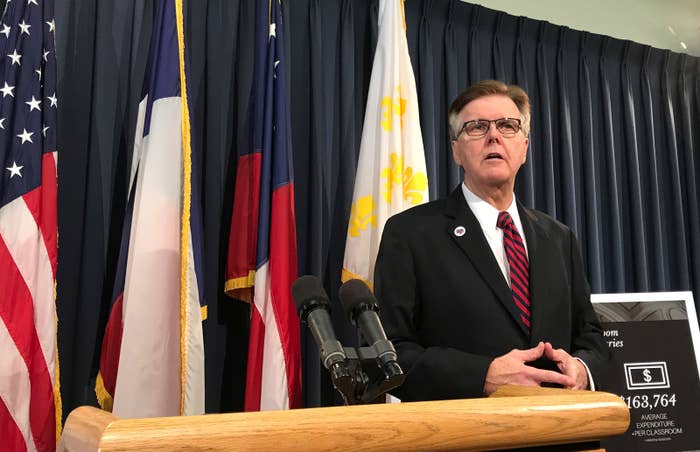 The anti-transgender bill that passed the Senate never had enough support in the more moderate House, where two other bills were put forward that would have banned local anti-discrimination ordinances from applying to multi-user bathrooms and locker rooms, similar to part of a law still in effect in North Carolina. HB46 would have made those anti-discrimination measures for LGBT people illegal in cities and school districts, while HB50 would have made them illegal in school districts only.
At least five major cities in Texas have local non-discrimination ordinances specific to LGBT people.
An array of business, religious, and community groups rallied against all three bills in the past few weeks, arguing they were likely to damage the Texas economy, and lead to boycotts much like those that unfolded in North Carolina after the passage of that state's bathroom bill.
"Without overstating it, I think it is significant that we made it through the regular session and the special session without one of these bills passing," said Cathryn Oakley, senior legislative counsel with the Human Rights Campaign, the nation's largest LGBT rights group. "I think it says a lot about where the business community is and the wider community is. People were not fired up about this bill, they did not see a need for it."
The Texas legislature isn't slated to reconvene for a regular session until 2019 (as it only meets every two years), though there is a possibility that Gov. Abbott will call another special session in the interim. Both supporters and opponents of bathroom bills expect them to remain a political issue in the lead-up to the 2018 elections in Texas.

Lt. Gov. Patrick reiterated in a press conference on Tuesday night that he intends to make this a campaign issue for Republicans across the state, and that "the issue is not going away."
"I said to the speaker, 'Mr Speaker, pass this bill, put this issue in the rearview mirror.' It's not going away. It's going to be a campaign issue in primaries and in the general election cycle," Patrick said.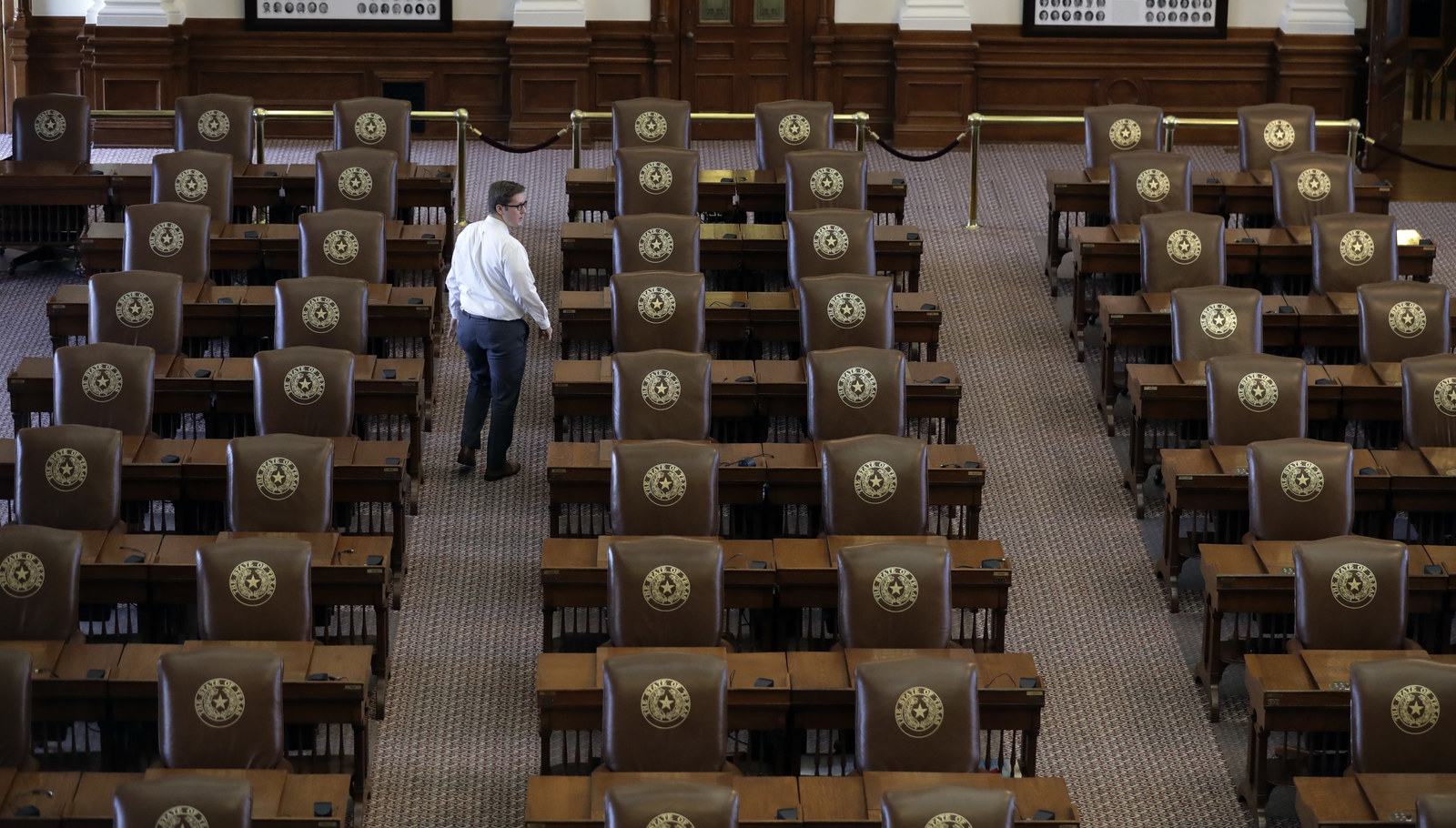 Speaker Straus seems unlikely to waver in his rejection of the bills — he has expressed his opposition to bathroom bills multiple times, particularly citing business leaders' stance against them.
The ACLU of Texas has said that it would challenge any version of the legislation that passes.
Oakley, with the HRC, said she thinks the opposition to the bill will remain strong.
"If they ever do consider this bill again, those people are activated now, they're engaged," Oakley said.

The Texas bills came a year after legislators in at least six states introduced bathroom bills aiming to restrict which bathrooms transgender and gender-nonconforming people are allowed to use in public and in schools.
Patrick, Straus, and the House bill sponsors' offices did not immediately respond to requests for comment.
This post has been updated to reflect that HB 46 and HB 50 would have applied to multi-user bathrooms and locker rooms specifically.