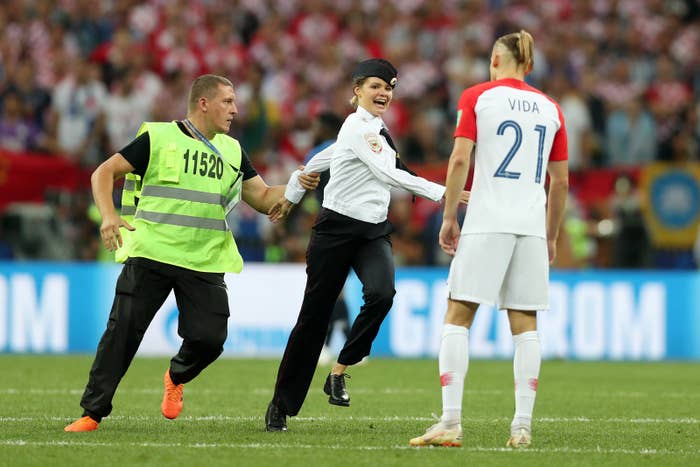 Russian feminist punk band Pussy Riot ran onto the field during the FIFA World Cup final at Moscow's Luzhniki Stadium, protesting alleged human rights abuses perpetrated by the Russian government against political dissidents.
Four members of the band ran almost halfway up the field before they were detained by security guards.
The band's social media accounts then claimed responsibility for the protest, writing, "NEWS FLASH! Just a few minutes ago four Pussy Riot members performed in the FIFA World Cup final match — 'Policeman enters the Game.'"

French star player Kylian Mbappé high-fived one of the band members as she ran down the field.
The band's statement referred to Soviet dissident poet Dmitri Prigov and set out a list of demands for the government.
These demands include: releasing all political prisoners; not penalizing people for expressing their opinions online; not arresting people for protesting at rallies; allowing political challengers to the ruling party; and to "not fabricate criminal accusations and not keep people in jails for no reason."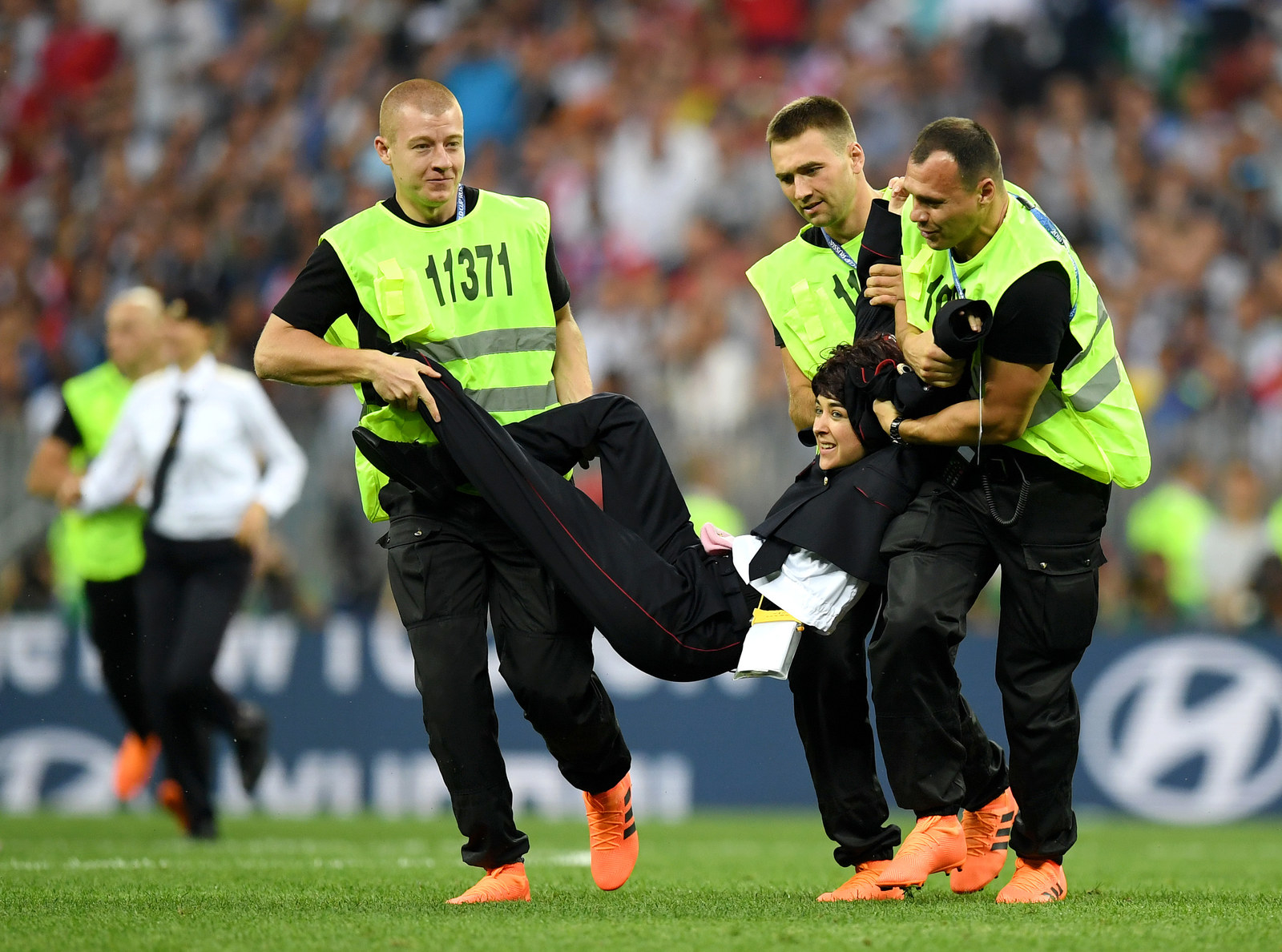 "The FIFA World Cup has reminded us of the possibilities of the heavenly policeman in the Great Russia of the future, but the earthly policeman, entering the ruleless game breaks our world apart," the band wrote in the statement.

Several members of the band have been arrested and sent to prison camps in the past for voicing their opposition to the government.