GUAYNABO, Puerto Rico — Four months after a devastating storm swept through Puerto Rico, people here say they want President Trump to tell the truth about their situation when he addresses Congress Tuesday night — but they don't have high hopes.

Hurricane Maria made landfall in Puerto Rico on Sept. 20, decimating the island's already fragile infrastructure and leaving people without water, electricity, and cell phone service. Trump came to the island nearly two weeks after the storm hit, making stops in San Juan and in one neighborhood of Guaynabo, where he visited residents in a part of town that suffered little damage.
"Flashlights, you don't need 'em anymore. You don't need 'em anymore," he told residents of Muñoz Rivera during his visit to the neighborhood, while handing the flashlights out at a church. In November — the last time the president directly addressed the ongoing disaster in Puerto Rico — he said that the island is "doing well."
"It's healing, and it's getting better, and we're getting them power, and all of the things that they have to have," he said during a speech on tax reform.
On Monday, in the lead-up to the State of the Union, residents of Guaynabo, many who are still struggling to recover from Maria's devastation said they don't have much hope that Trump will talk honestly about the disaster during his address.

"I don't have much to say to him because he doesn't listen, you know. He already has things mapped out and Puerto Rico certainly doesn't have any consideration in that plan," said Victor Acevedo, 33, who lives Sector Amelia, one of 172 neighborhoods in Guaynobo that are still without power, according to the Puerto Rico Electric Power Authority. As of Monday, about 31% of the island had not regained electricity.
"He's thinking about a wall, a border, while all of this is happening here. I don't have high hopes for what he's going to say tomorrow," Acevedo said. "We're not a state, we're a colony, and that affects us so much."
Living through the last four months without power has been hard on him and his two children, Acevedo said. He works in building maintenance and doesn't make enough to buy gasoline for a generator, so at night they shuttle between their home and his mother-in-law's house, where there is electricity.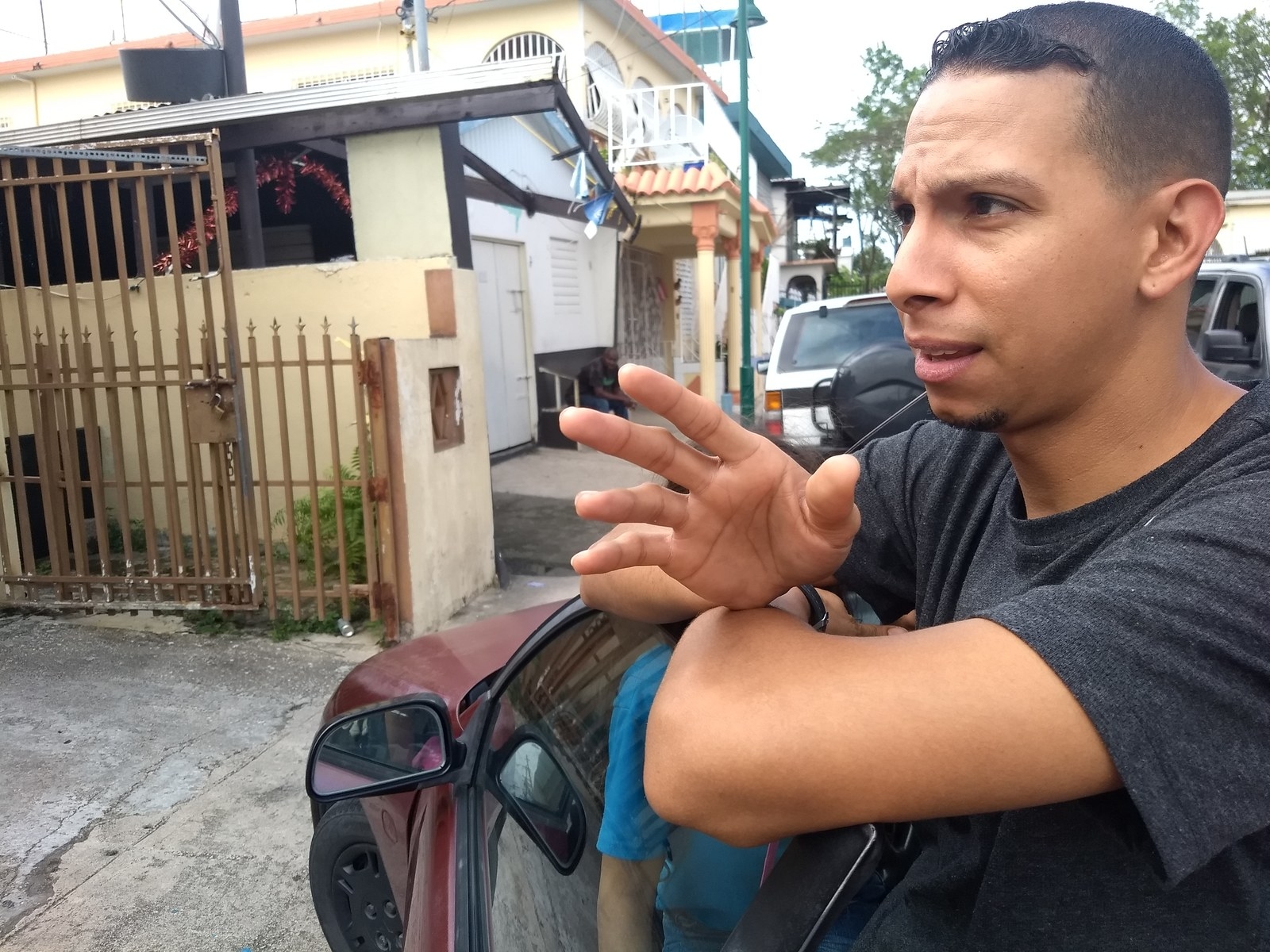 The issue of Puerto Rico's statehood came up frequently Monday when BuzzFeed News asked people here about the State of the Union. Puerto Rico is a US territory, with 3.4 million residents who are US citizens but who cannot vote for the president and do not have voting representatives in Congress.
Earlier this month, Puerto Rico Gov. Ricardo Rosselló sent a delegation to Washington, DC, to make the case for statehood, which he argues would put the island on equal footing in terms of representation and access to funding such as Medicaid.
One of Acevedo's neighbors, Jose Maldonado Rodriguez, 50, said he doesn't expect that Trump will talk about Puerto Rico in Tuesday's speech, because the president hasn't seen the real scale of the destruction on the ground.
"We have the same rights as other Americans," said Rodriguez, who lives in Sector Amelia with his 82-year-old mother, Virginia Rodriguez Rivas. "The place is deteriorating. There are people suffering."
Noting that Trump visited one of the least impacted neighborhoods of Guaynobo during his October trip, Rodriguez added, "He didn't come here, he went to that part where nothing happened. They took him straight there. It didn't give him a sense of the place or of the disaster here."
A few streets over, Manuel Candelario, 25, just regained power last week. He said he would like Trump to address the situation in Puerto Rico but doesn't think he will.
"I think we're almost part of America but we're sort of not," he said.
Others said that after hearing Trump's comments in October, they don't expect a change of tone.
"Maybe he will surprise us there but I don't think so. There was some hope before he came, but after he came and said what he was going to say, people realized how it was with him, and it was terrible," said 75-year-old Jose Castillo Lopez, who lives in Santa Rosa, another neighborhood in Guaynabo that's still without electricity.
Lopez said he's been using batteries to power a light in his home for the past four months.
"Nobody takes responsibility and it's the people who suffer, the poor people," he said. "But we need to just lift ourselves up, with the family, and help each other, and be united."
A little further along the road from Lopez's house, 23-year-old Manuel Hernandez stood at his front gate. Towering over him on his front lawn stands an electricity tower. The tower has been powered up since just after the hurricane, he told BuzzFeed News, to provide electricity to a nearby water pump station. A light at the foot of the tower turns on at night. But his home, about 10 feet away, still doesn't have power.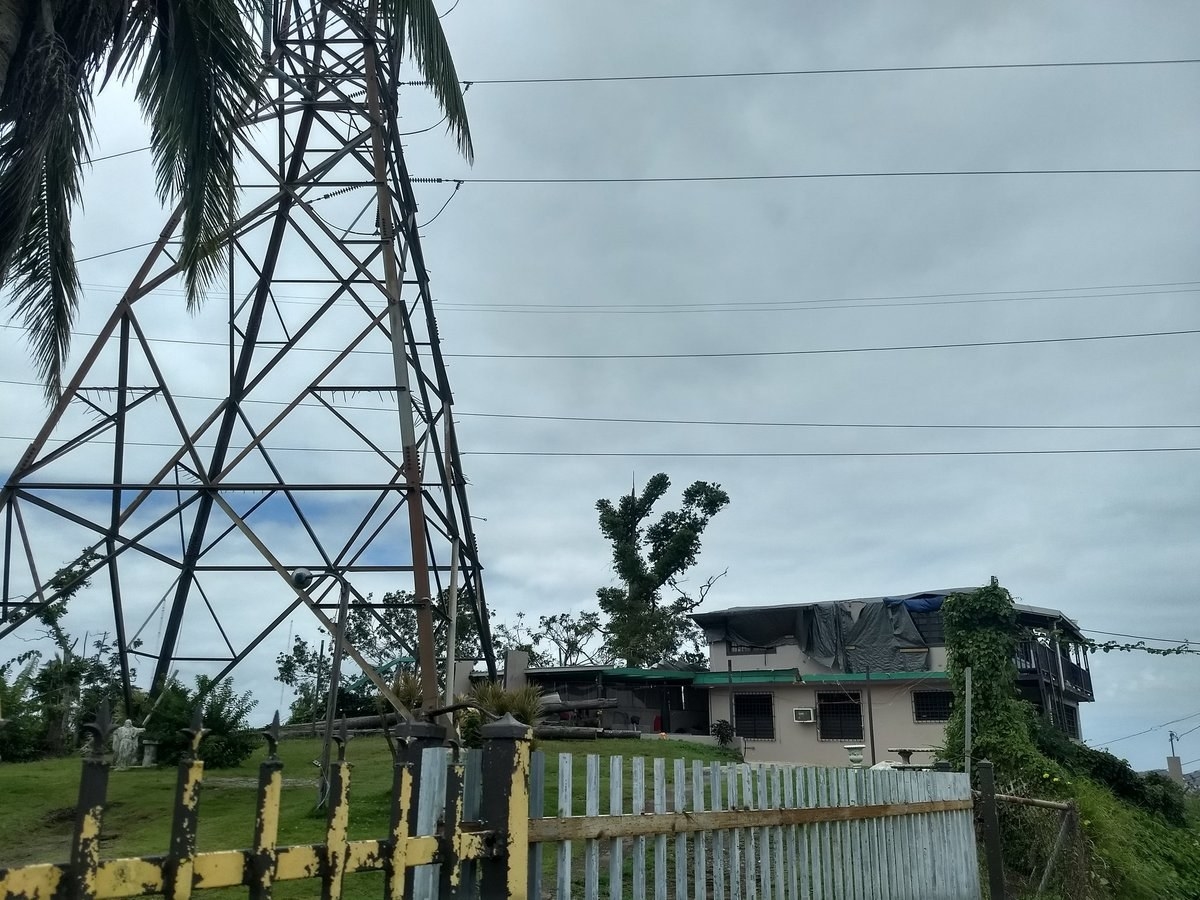 "He doesn't know anything about what's happening here," Hernandez said, when asked if he wanted Trump to address the crisis in Puerto Rico Tuesday. "I don't expect anything, at least nothing good. I don't even know what's going through his head but I imagine that all that interests him is making money, so Puerto Rico does not come into consideration."

In Camino del Monte — yet another Guaynabo neighborhood without electricity — 18-year-old Leonardo Gonzalez said he'd like Trump to address the crisis frankly, if he addresses it all.
"He didn't come here. It's not true that things have gone well — that's just what he says in front of the press, for appearances," he said. "If he's going to say anything in his speech he should tell the truth. We are all working and trying to survive in these circumstances. I would like him to stop talking about things the way he sees them, and to talk about them the way they really are instead."