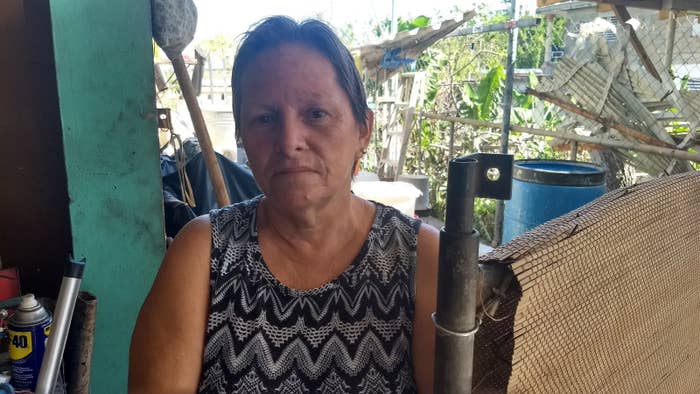 Authorities in Puerto Rico have allowed thousands of bodies to be burned since Hurricane Maria, most before they could be examined to determine if they were victims of the catastrophic storm.
According to data released last week by the Puerto Rico Department of Health to comply with a court order, at least 7,776 bodies were cremated in Puerto Rico from the day Hurricane Maria made landfall, on Sept. 20, 2017, to June 11, 2018.
Of those, 4,873 were classified as "natural deaths" — a category that includes people dying of heart attacks and respiratory failure. For some people, hurricane-related conditions caused their heart attack or respiratory failure.
A spokesperson for Puerto Rico's Department of Public Safety told BuzzFeed News in November that they didn't typically examine the bodies of people counted as "natural" deaths. They said their policy had not changed in the aftermath of the hurricane, despite the influx of bodies they were receiving from hurricane-affected regions across Puerto Rico.
In November, BuzzFeed News spoke to crematorium directors and found that they had received permission from the government to burn the bodies of dozens of people who the directors believed died as a result of the hurricane. For many of them, the cause of death was recorded as a "natural death."
Following that report, the Puerto Rican government said it had allowed the cremation of 911 bodies of people who had died of "natural causes."
Vitin Alvarez, who was 68 years old, is one of the thousands whose body was authorized to be burned without examination by Puerto Rican authorities.
His wife, Bianca Alvarez, told BuzzFeed News in November that he died one week after the hurricane because he relied on an oxygen machine, which she couldn't run because the family couldn't get fuel for a generator while the electricity was out in their home.
Alavarez's primary cause of death on his death certificate was "respiratory failure." There was no mention of the lack of electricity on the certificate.
The statistics recently released by the government show there were autopsies conducted on 498 of the total 7,776 cremations. Just 30 of those bodies that were autopsied died "natural" deaths.
While an autopsy is not always necessary to determine whether or not a death was hurricane-related, it can be useful — and in some cases it's crucial. But for more than 7,000 Puerto Ricans who died after the hurricane, an autopsy is no longer an option.
A Harvard Study released in May estimated that 5,740 people may have died as a result of the hurricane. The Puerto Rican government, after months of denying that there was a problem with its death toll count, commissioned a study in February of the death toll and their methods for recording it. That study is being partially funded by the government and conducted by a team of researchers at George Washington University — an initial report expected in May has been delayed.

Experts in disaster death toll research say that bodies being burned without a specific process for assessing whether the disaster caused their death is troubling. They say it shows how ineffective the process was and it brings into question any future investigation because those bodies are no longer available to be examined.
Identifying deaths that were related to the hurricane could also have provided families like Alvarez's with access to FEMA funeral funds, and could also change what insurance benefits a family gets if their deceased family member had life insurance.

Alvarez told BuzzFeed News she had decided to cremate her husband because it was more affordable, and because she was too overwhelmed just trying to find food and water in the aftermath of the hurricane to make other plans. He was the first ever person in the Alvarez family to be cremated.
"It's important to the families of the deceased and to know what damage these things can do," said John Mutter, a professor of earth sciences and public affairs at Columbia University who studied how Hurricane Katrina's death count was handled.

The Puerto Rico Department of Health clarified that the numbers it released last week are not complete. Particularly for 2018 numbers, it said, all deaths may not yet have been registered with the island's Demographic Registry, which collects all death data.