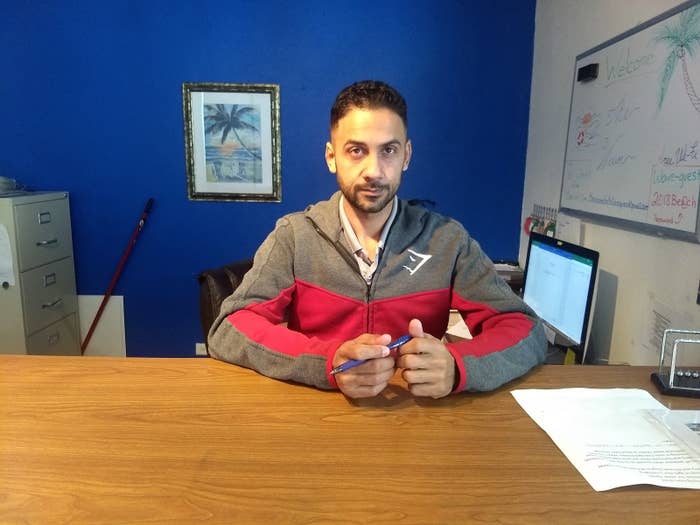 VIEQUES, Puerto Rico — More than four months after hurricane-force winds ripped apart his wooden house around him, Xavier Felix still has regular panic attacks. From his post behind the reception desk at the Wave Hotel, he recalled how he spent a terrifying night and day huddling with his dogs on his second-floor home in the Vieques hills.

Felix, 35, completely lost his home during Hurricane Maria.
"I'm seeing a psychologist — I can't even talk about it," he told BuzzFeed News. "I don't have control over my life, I don't have control over anything." He moved back in with his parents after the storm, which at his age he said, "pains me." He added, "I still just feel hopeless."

People like Felix who built their lives around working at Puerto Rico's hotels and resorts are now faced with a difficult choice: Live with the uncertainty the tourism industry here has been thrown into, including temporary layoffs, or move and start again somewhere else.
Despite all the upheaval he's dealt with in the past four months, Felix still has his job. And he says he's lucky to still have his job. But thousands of employees in the hospitality industry have lost work after Maria. They're trying to rebuild from the hurricane, but having no job security leaves them unsure about how their future will unfold.
Felix planned to leave Puerto Rico after the storm. He thought of moving to Alaska or somewhere cold, the opposite of the tropical island of Vieques, to do any kind of work he could find. But his anxiety has been overwhelming, and so he decided to stay put for now.
"I swear to you no one here could tell you they haven't even thought of leaving," he said. "Everyone here was affected. I started making plans and everything but with these panic attacks, and I'm still seeing this psychologist, I just can't."
Vieques, an hour and half by boat off the east coast of Puerto Rico, is known for its bioluminescent bay and beaches. On the ferry on Friday morning, there were a few dozen passengers: a mix of locals returning from medical treatments on the mainland, people going to the island for day trips, Red Cross volunteers planning to camp on the island for the weekend, and a group of Puerto Rican senate workers going to a community meeting about health and transportation on the island.
Most people who live on Vieques rely on tourism — the primary industry — though the past few months have been trying, with the energy grid still not functional and a temporary generator providing unreliable power to just 50% of the municipality.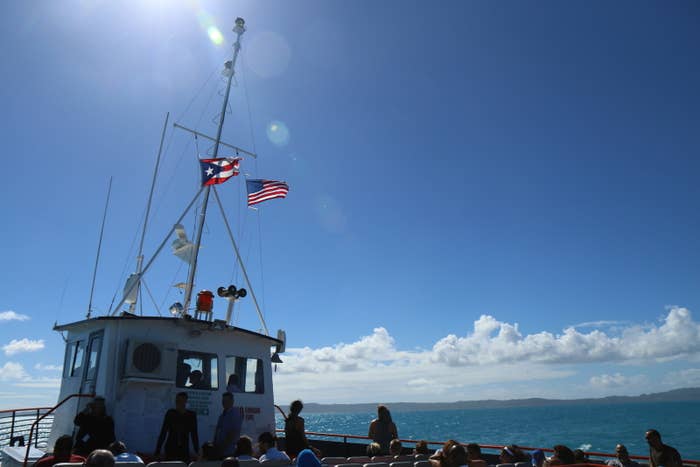 One of Vieques' largest hotels, the W Retreat and Spa, has been closed since Hurricane Irma, which passed over Puerto Rico on Sept. 6, workers and local officials said. And the Wave Hotel, where Felix works, isn't open to the public right now, but houses emergency workers and locals who lost their homes in the hurricane.

The W Retreat and Spa is a Marriott Hotel. The hotel's general manager didn't return requests for comments and the company did not provide comment before the deadline for this article.

There are around 10 other small guest houses on the island. Most are open despite the electricity issues and, like the Wave Hotel, have been serving mostly emergency responders and electric utility workers, with just a few tourists trickling back to the island so far according to Bob Gevinski, manager of the Hix Island House hotel. He's also the island's representative on the Puerto Rico Hotel and Tourism Association's board.
"Now we're starting to look for the tourists again," he said. "Really the focus we're doing is people who have been to Vieques before … those are the people we want back who are going to save us right now."
But, he said, the industry will struggle until electricity is restored to the island. Gevinski has four to six rooms out of 19 operating, and only because they're running on solar power. He said the now-closed W Hotel's 156 rooms accounted for about half of the island's accommodations. The Puerto Rico Electric Power Authority did not respond to questions about when they expect to restore the Vieques grid.
"It's killing us," Gevinski said. "The beaches are open, there are enough restaurants open, there are a bunch of hotels open including ourselves. If we had electricity, within two weeks Vieques would look probably the way it normally does. And that's been the most frustrating part of all."
Gevinski had a staff of 10 before the storm — of those, one left for Florida and the other left the hospitality industry. Many seasonal workers at restaurants and bars on the island have also left, he said. "They saw the sign on the wall and they just said, we're out of here," he said.
The tourism industry currently accounts for some 6% of Puerto Rico's entire economy, according to its tourism board. Before the hurricane, it had been one of the few sectors showing consistent growth in the midst of a large-scale economic crisis: According to a report from the London-based World Travel and Tourism Council, it accounted for 8% of the island's GDP in 2016, and was expected to continue rising.
If the industry bounces back, it could be one driver for people to stay rather than leave for the mainland US. It's especially crucial as the manufacturing sector in Puerto Rico faces a challenge from the Trump administration's recently passed tax law, which cuts incentives for companies to keep their factories on the island.
Across the water from Vieques, on the mainland, one of Puerto Rico's largest resorts, the El Conquistador, is still closed to the public more than four months after suffering extensive damage. Two weeks ago, management laid off close to 1,000 staff members, according to local officials and former staff members.
That means Ramón Ortega, 50, is out of a job at the sprawling resort, situated on a cliff overlooking the ocean in the coastal town of Fajardo. He worked at the Waldorf-Astoria Hilton property for 18 years in various roles — most recently, with the hotel's boats for tourists and as a bartender.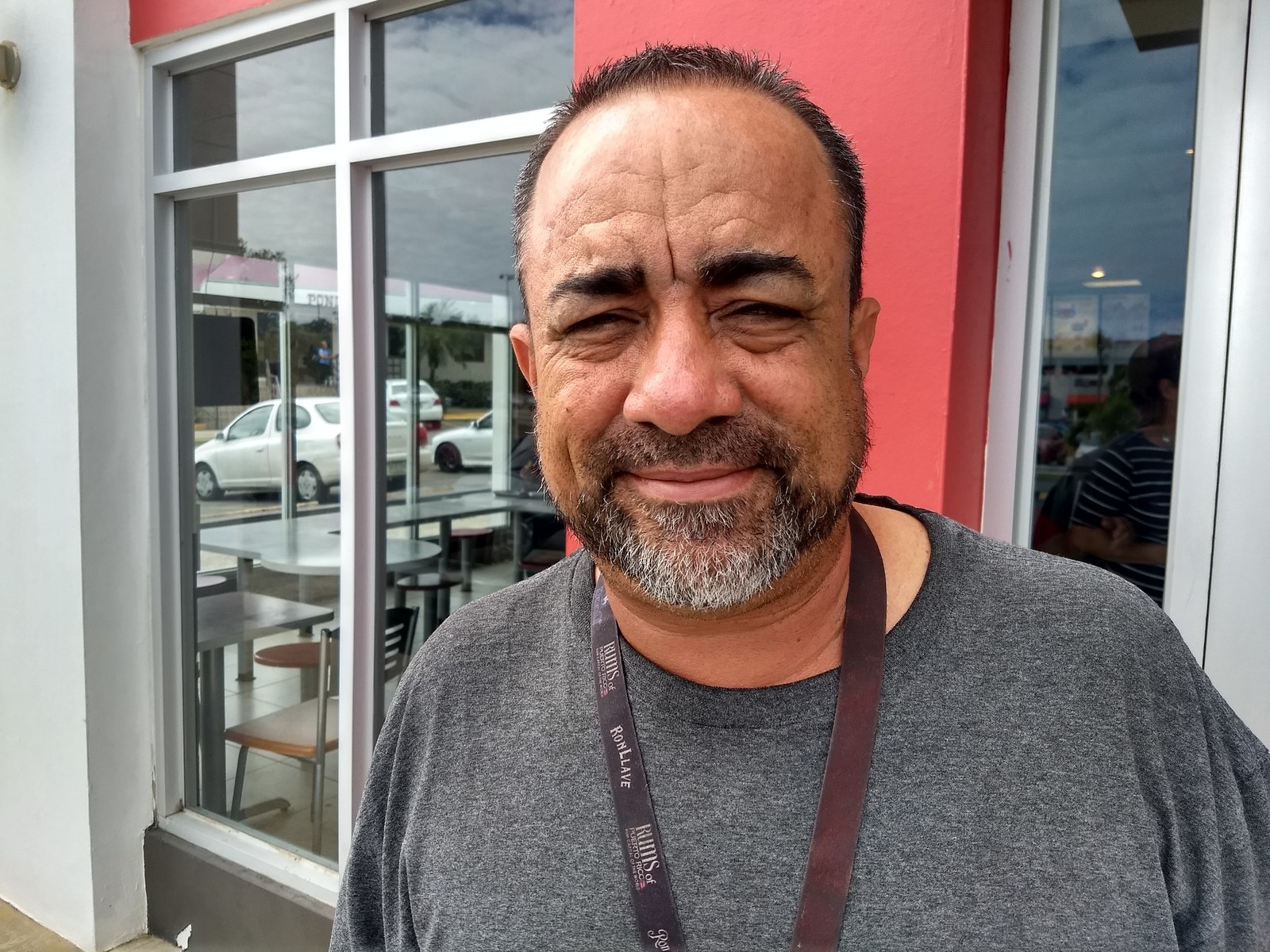 "This hurricane has had a massive impact, it's a domino effect," Ortega told BuzzFeed News. "Anything that has to do with tourism is in turmoil. You can start to feel mentally unwell, this kind of uncertainty gets to you."
The Fajardo Office of Tourism Development said that the municipality counted 2,730 individual tourists visiting in 2016 — that's excluding business travelers and tour groups. Since the office reopened and started counting again in October after the storm, they've received a total of 112 tourists over nearly four months.
Diana Mendez, the first lady of Fajardo who spoke to BuzzFeed News on behalf of the mayor's office, said out-of-towners account for 50% to 60% of the municipality's economy. "Tourism is our basic form of income," she said.
About three weeks after the storm, on Oct. 9, the El Conquistador gave staff a letter, seen by BuzzFeed News, telling them that starting Oct. 28, for 45 days, they would receive an unspecified weekly stipend. The resort was running on a skeleton crew to serve a contingent of emergency workers.
On Jan. 16, staff members received another letter, also seen by BuzzFeed News, during a staff meeting. "The El Conquistador Resort and Las Casitas Village were not immune to Maria's destruction," the letter said, adding that the company will pay wages until March 17, when management will "implement a temporary layoff of all employees at El Conquistador Resort and Las Casitas Village, except for a limited number of employees to be determined." The layoffs are expected to last more than six months; management will pay for health insurance through May.

The letter said there is a possibility of further pay after March 17, "subject to certain conditions."
"We don't know what that means, or how much that could be," Ortega said. Some former staffers told BuzzFeed News they've been told the hotel could open again in October this year — others said they'd heard January 2019. The PRTC has the resort's opening date listed as Aug. 31 of this year.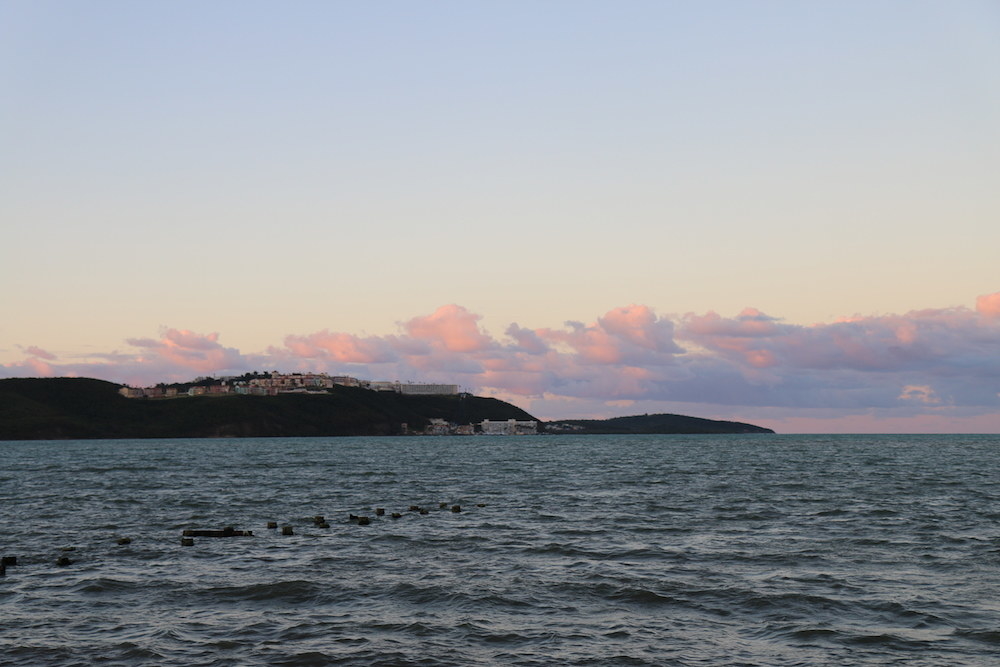 After multiple requests, the hotel's director of human resources said she and the general manager of the hotel were not available for an interview for this article. The Waldorf-Astoria Hilton did not respond to multiple requests for comment.

Ortega said he was initially promised three months' work to clean and repair the property. "The general manager is one of the best people. He was there helping clean up and working alongside all of us right after the hurricane," Ortega said. But Ortega said he wasn't called back after the first month and a half.
With bills to pay, he's decided he's not waiting to see what happens. He's working at a friend's boatyard for now, and he's not sure what the next few years will look like for him. "It's not easy," he said.
He knows around 15 former colleagues who have already left Fajardo, some of them for Florida, Texas, and New York. "I always say one always has to reinvent yourself. We were talking about setting up a car wash, some of us," he said.
Ortega is getting paid until March 17. But another staff member, 26, who didn't want us to use her real name because she fears repercussions while looking for other work in Fajardo, said she was not offered pay after losing her job because staff were told their compensation was calculated by how much they had worked in June, July, and August last year. She was pregnant and had her baby in July.
She was suddenly in a difficult position, with a newborn baby and a sudden loss of income.
"It was stressful," she said. "I was looking for a job for a while." Finally, she heard by word of mouth that the other hotel in town, the Fajardo Inn, was hiring. She got the job, as a housekeeper, and she started two weeks ago. Her 23-year-old sister, who also worked at El Conquistador and lost her job, is still looking for employment. She's not sure if she'll stay in the hotel industry.
Another former staff member, who also asked not to be identified for fear of repercussions while looking for work in Fajardo, said the past couple of months have been filled with anxiety. His house, on the beach near the resort, was severely damaged in the hurricane. Not knowing what his work situation will be in a few months out makes it hard to make a plan to get back on track, he said.
"I don't feel stable, I don't have anything secure. You're stuck waiting for them to call you," he said. "I have a few friends who have left but that would be my last option if I don't find anything. I have a son who's with me and he's 14 years old."
That uncertainty is partly what's driving an exodus all over Puerto Rico. More than 200,000 Puerto Ricans have already left for Florida, and in the coming five years the Puerto Rican government expects 19% of their population — around 600,000 people — to leave permanently.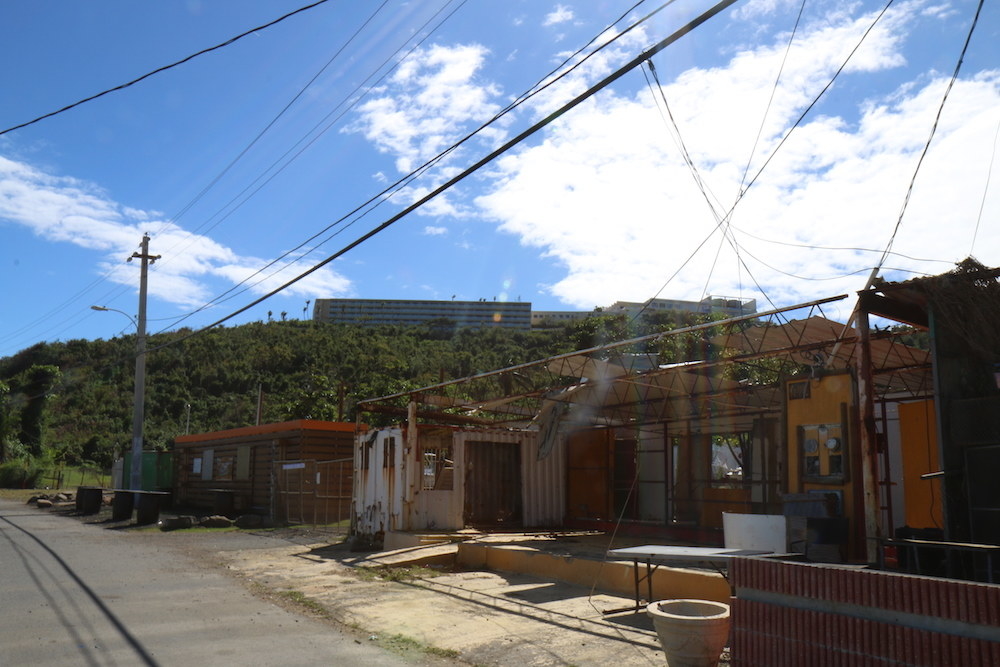 "The economy here practically collapsed — it's starting to come back but things were bad. It's coming back bit by bit," Mendez, Fajardo's first lady, said.

Still, she said that after talking to the management of El Conquistador she's satisfied that the hotel is treating its former workers fairly — and she's taking their word that they will reopen, though they appear to have pushed back the opening date several times.
Mendez said she's concerned about people leaving Fajardo. There were around 45,000 people in Fajardo when last census was taken in 2010. She estimates that number is down to around 36,000 now.
While Vieques officials don't have an estimated figure of how many people have left since the storm, they too are worried about residents leaving, and have already noticed fewer students in schools, according to Gypsy Cordova, president of the Vieques' municipal legislature.
"The only thing the central government can do is incentivize companies so that they don't leave," said Mendez, adding that leaders of a group of other northeastern municipalities have been discussing ways to do so.
At the security gate outside the W Retreat and Spa in Vieques, Yvonne Melendez sat in the guard booth at the entrance to the resort — though nobody was coming in or out.

"The rooms are completely destroyed, they have to be rebuilt from scratch," she said, adding that management had told her the hotel could open in October, but that timeline is uncertain.
Melendez believes more than 200 of her coworkers had lost their jobs at the W in Vieques and that the company helped some find work at their other properties on the US mainland. She said if the hotel doesn't reopen in October she will have to consider leaving Puerto Rico.
One of her former coworkers, Raul Martinez, said he'd been working as a bellhop at the hotel for eight years. He realized he'd be out of work even before he was told — the extent of the damage on the island was clear to him. He has an offer from a hotel that's opening in San Juan in April, he said, so he'll be moving there.

Tourist activity has picked up in San Juan since September. The staff of the three large hotels waiting for their properties to reopen in the capital city belong to the Gastronomic Industry Workers Union (La Union de Trabajadores de La Industria Gastronomica). A lawyer for the union, Manuel Rodríguez-Banchs, told BuzzFeed News workers there have been told that their jobs are safe. Others hotels are already back to serving tourists and business travelers.
Of 149 PRTC-endorsed hotels, 33 are still closed — 12 have reopening dates later this year, and details on the remainder are less clear. Two hotels are listed as "not accepting reservations." There are also hundreds of Airbnb listings and paradores, small family-run inns, on the island which are not included on the PRTC list.

The PRTC touted $1.9 billion in "new developments and renovations," and the acting executive director, Carla Campos, told BuzzFeed News said there are several new hotels in development around the island. She expects them to provide 3,831 jobs when they open.

But the picture is not as rosy for Kelly Lennon, the owner of the SeaGate Hotel in Vieques. Her family's been in charge of the municipality's oldest hotel since the 1960s. Right now, she's working with a staff of three people, including herself, and no one's taking a salary. Usually, she'd have another five or six people working in housekeeping and maintenance on the property.
The hotel never closed after the storm, she said, but didn't have running water for a while, and is now running off the island's generator and a backup generator when that one goes down.
"The insurance hasn't paid us yet so it's been a little difficult to do the repairs," she said. "I've heard horror stories about the insurance so I have no idea what to expect … The people from the insurance company came three weeks ago and I still have no adjuster telling me what's going on."
She thinks she has $50,000 to $60,000 in damage, not including loss of income. "The people that are staying here are helping people rebuild Vieques. There are guys who are staying here who are security guards guarding the AT&T towers," she said. "There are also a few random tourists."
She said a few Chinese and Indian tourists have been visiting, and that it's been more couples than families because people don't want to bring their children if they don't know what conditions to expect.
"A lot of our regulars who would come around Christmas and after have canceled," she said. "I have a couple of people who have moved and rescheduled to later in the year but in general it was very harmful."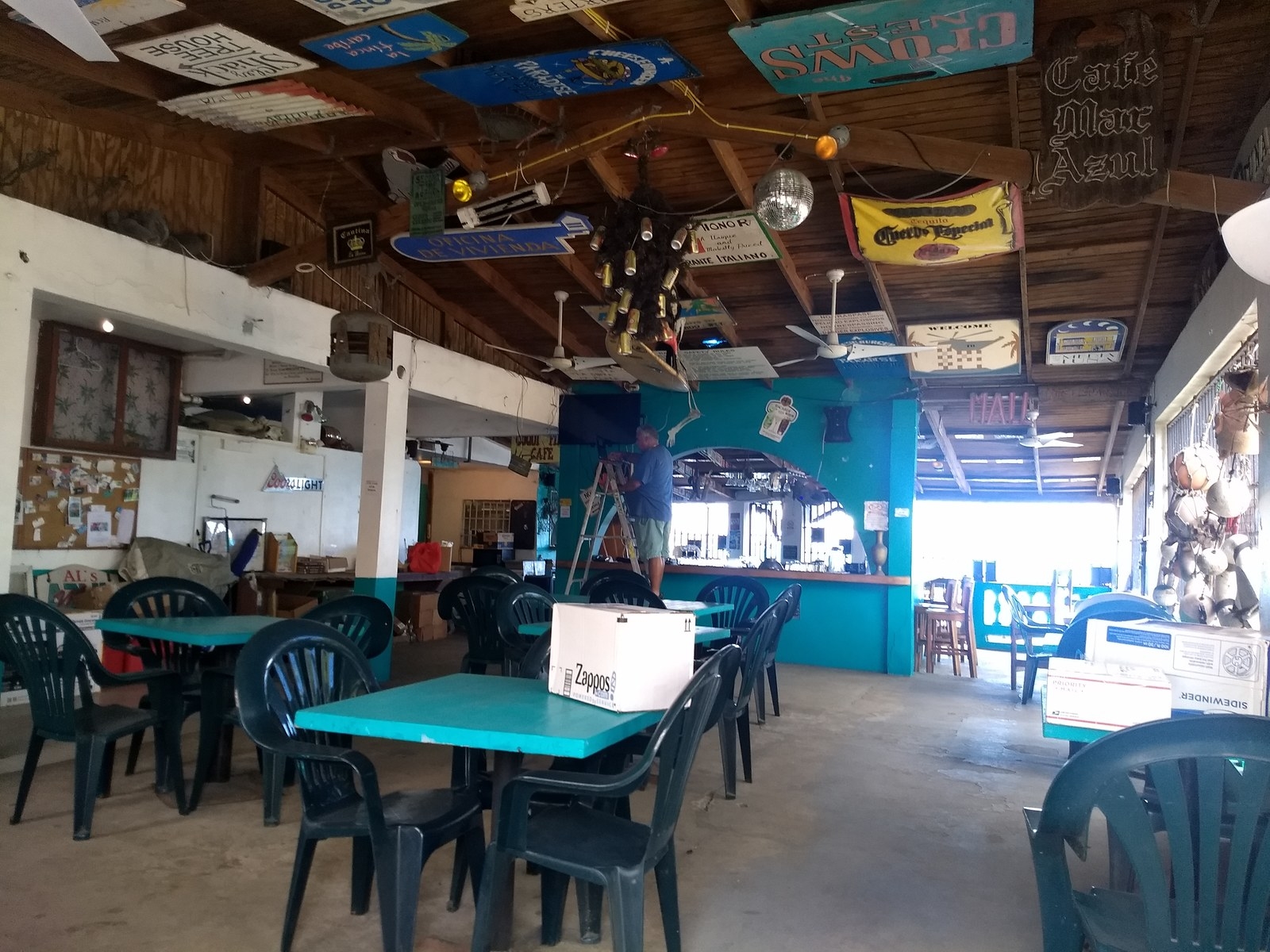 At Al's Mar Azul, a bar sitting right on the water near the ferry dock in Vieques, manager Clifford McTurner was busy repairing the roof and internal damage to the building on Friday. He said the bar is open three days a week now, and that the tourists are trickling in — but it's hard because tourists don't know what to expect from Vieques at the moment.

"It's slow but it's getting there," he said of the island's recovery. "They're talking June or July before the electricity is back on. It's going to take time."
CORRECTION
Bob Gevinski's name was misspelled in a previous version of this post.