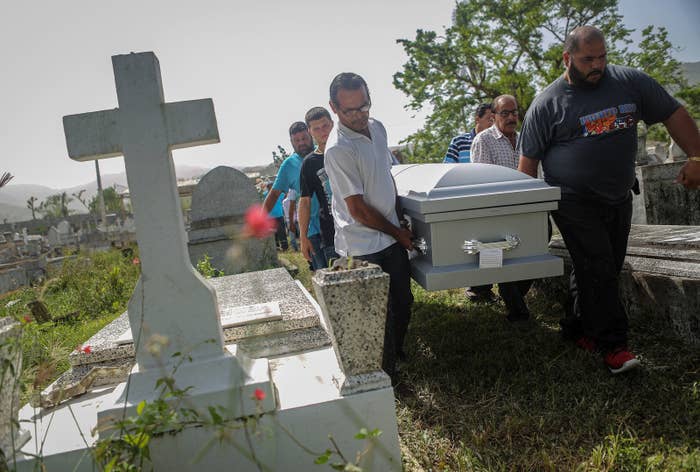 The number of people who died in Puerto Rico as a result of Hurricane Maria was at least 70 times higher than the official death toll, according to a study published Tuesday in the New England Journal of Medicine.

The study estimates that 5,740 people died as a result of the storm, rather than the 64 people counted in the Puerto Rican government's official death toll, which was last updated on Dec. 4. The government's count came under suspicion first by the Puerto Rico Center for Investigative Reporting and BuzzFeed News just days after the hurricane devastated the island.
"Our results indicate that the official death count of 64 is a substantial underestimate of the true burden of mortality after Hurricane Maria," the researchers wrote, adding that their findings support press reports saying as much.
The researchers from Harvard's Chan School of Public Health worked with graduate students at the Carlos Albizu University and Ponce Health Sciences University in Puerto Rico, and others in Colorado and Boston, to conduct a survey of 3,299 randomly selected households in Puerto Rico — about 9,522 people.
They asked about all deaths and their causes between Sept. 20, when Hurricane Maria made landfall, and Dec. 31 of 2017.
Comparing those results with previous years' death records, they calculated that 4,645 more people died in the final months of 2017, after the hurricane, compared with the same period the year prior — representing a 62% increase in the mortality rate after Maria.
The researchers then adjusted for the fact that their survey could not count people who lived alone and died as a result of the storm, leading to their final estimate of 5,740 hurricane-related deaths.
"These numbers will serve as an important independent comparison to official statistics from death-registry data, which are currently being re-evaluated, and underscore the inattention of the US government to the frail infrastructure of Puerto Rico," the researchers wrote.
In the first three weeks after the hurricane, families and funeral directors in at least two towns told BuzzFeed News that they knew of dozens of hurricane-related deaths that were never included in the government's death toll.
And in November, BuzzFeed News found that 911 potential hurricane victims were cremated with the government's permission, without being examined for inclusion in the death toll.
Experts who work in disaster death toll assessment also raised red flags early on about the Puerto Rican government's lack of clarity on how it was determining what was — and what was not — a hurricane-related death.

Puerto Rico's Department of Public Safety told BuzzFeed News in October that it was not using any specific guidelines for deciding what was counted as a hurricane-related death.
Tuesday's report reiterates that the lack of clear direction about how to record and report hurricane-related deaths led to a significant undercount by officials.
"Although direct causes of death are easier to assign by medical examiners, indirect deaths resulting from worsening of chronic conditions or from delayed medical treatments may not be captured on death certificates," the researchers wrote.
John Mutter, a professor of earth sciences and public affairs at Columbia University who studied how the death count was handled after Hurricane Katrina, said that the methodology used in the Harvard study was "very sound."
"That is an astonishing undercount," Mutter told BuzzFeed News. "Something has gone terribly wrong here if they have a 70-times-higher death rate."
President Donald Trump, during his visit to the island in October, used the relatively low official death toll — which was then at 16 people — as a measure of how Puerto Rico had not experienced a "real catastrophe" akin to what New Orleans suffered following Hurricane Katrina.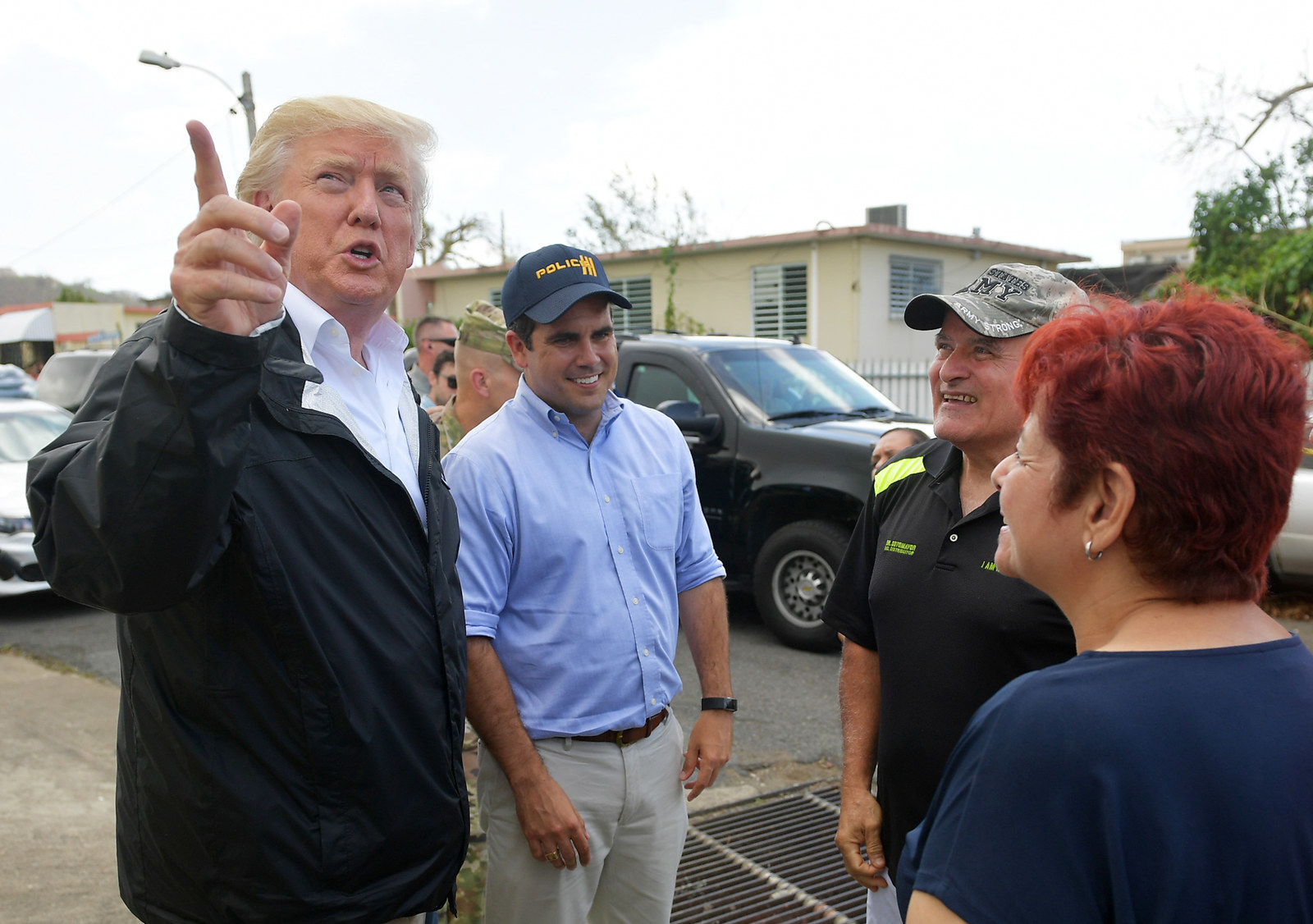 "Sixteen people certified. Sixteen people versus in the thousands," Trump said at the time. "You can be very proud of all of your people, all of our people working together. Sixteen versus literally thousands of people. You can be very proud. Everybody around this table and everybody watching can really be very proud of what's been taking place in Puerto Rico."
At least 1,833 people died in Katrina.
Through months of media scrutiny and a lawsuit filed by Puerto Rico's Center for Investigative Reporting over the government's lack of transparency, Puerto Rican officials insisted their system for tracking hurricane-related deaths was adequate.
Then in February, five months after initial reports revealed that the count was likely inaccurate, Puerto Rico Gov. Ricardo Rosselló announced that an independent study led by a team of researchers at George Washington University would review the death toll and the government's methods.
A final report from that investigation will be published in February 2019, Rosselló said, although initial findings were expected to be released at the end of May. That's been delayed, a GWU spokesperson told Latino Rebels last week, and is now expected to come later in the summer. Another internal report, commissioned by Rosselló in December, was never released.
On Tuesday morning, Governor Ricardo Rosselló held an unrelated press conference about hurricane preparedness and was asked about the Harvard study's findings. He said his administration welcomes all studies and will use them to create a more robust public health response "towards the future".
"There really is no logical explanation for us wanting to [suppress] the numbers. We want the real number to come out," he said. "We had a protocol that really was sub-par and we recognize it and now really towards the future we want to make sure that it is effective."
Rosselló noted that his administration has "always said" that the death toll number was going to rise.
"That number was the result of the process that we had in place. And that's why we have invited GWU to do an independent study," he said.
The contract with GWU's Milken Institute of Public Health, worth $305,368, was signed on May 16, Latino Rebels reported.
The director of Puerto Rico's Department for Public Safety, Hector Pesquera, was the official directly in charge of the death toll count and later was in charge of Rosselló's internal commission on it.

"It was a survey, not a scientific study like what we're waiting for from GWU. It was a survey," Pesquera told reporters at the press conference when asked about the discrepancy between the Harvard study's numbers and the official death toll.
The head of Puerto Rico's Federal Affairs Administration, in Washington D.C., added in a statement that, "We have always expected the number to be higher than what was previously reported. That is why we commissioned The George Washington University (GWU) to carry out a thorough study on the number of fatalities caused by Hurricane Maria which will be released soon."

Experts say it's important to have an accurate count of how many people die during and after a disaster for two reasons: It's one measure of the magnitude of the disaster, and it identifies vulnerable populations, helping governments better prepare for future disasters.

With hurricane season starting up again this Friday, the Puerto Rican government still does not have a complete, accurate death toll to inform how it prepares to face another potential disaster.
Puerto Rican authorities and the Federal Emergency Management Agency have partially released hurricane preparedness plans, including four new warehouses around the island stocked with supplies and an upgraded emergency communications system with satellite phones and radios in each municipality. But the plans so far have not included specifics detailing who on the island would be most vulnerable in the event of another disaster, or how they will be better equipped to help those populations.
"You can stock 10 warehouses and say we've done something, but it takes an office with researchers to say, great, we've got these 10 places and they're in Aguadilla, they're in Ponce, they're in the mountains, we need to move people," said Robert Jensen, CEO of Kenyon International, a company FEMA contracted after Hurricane Katrina to help recover and identify remains.
Jensen said understanding where people might need to be urgently evacuated could save lives in the aftermath of another storm. But he added that in light of Trump's comments about the death toll, it seemed to him like the federal government was interested in minimizing the numbers following Maria.
"Maybe they felt 64 people was a marker of success," Jensen said, adding that Trump could have sent in resources to prevent further deaths after he visited Puerto Rico in October, if the president had had a more realistic count of how many people were dying at that time.
"The sad thing is he probably actually had the ability to impact the death toll at that time because I think he was there pretty early," he said. "There was probably still time to impact by mobilizing resources or getting people to look and say, 'Who do we need to evacuate?'"
As Puerto Ricans brace themselves for another hurricane season, Jensen said, not having a resolved death toll will continue to cause trauma for the thousands of families who lost a loved one.
"Each one of those numbers is one person," he said. "For the families that's not something that ends, and every hurricane season it's going to be a little bit harder for them because it's going to be a memory, a reminder. And when more people die again they're going to see another needless death, so for them it's going to be harder."
One of the obstacles to arriving at an accurate death toll after disasters is that the US does not have a clear national protocol for how disaster deaths are counted, he added.
"The US doesn't have a national standard, the CDC guideline is a recommendation," Jensen said. "There is not a universal death system in the US."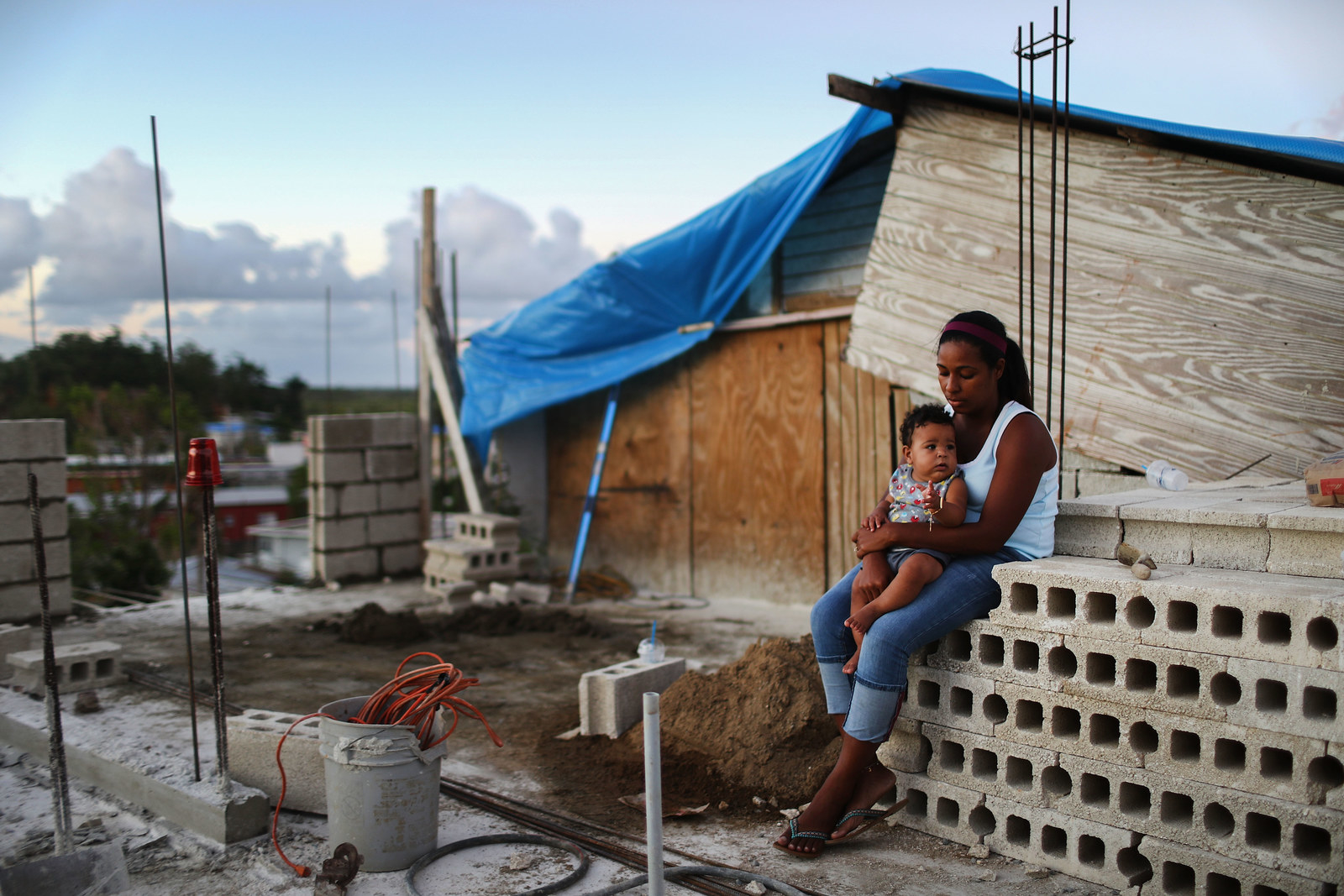 The Harvard researchers said that, according to the families of the victims, around one-third of those who died of hurricane-related causes did not have access to medical care they needed during or after the storm.

That's in line with what unfolded on the ground in Puerto Rico in the months following the storm, as medical centers around the island struggled to regain stable electricity, while cellphone networks and collapsed roads prevented many people from seeking help if they were unwell. People who relied on home oxygen and dialysis machines or refrigeration for diabetes medication were left vulnerable, cut off from medical professionals and unable to call for help.
Assistance from the US Navy's medical ship the USNS Comfort arrived in Puerto Rico on Oct. 3, but during its 53 days there, it took in on average just six patients per day. The ship is equipped to support 250 hospital beds.
People in the Harvard survey were also asked about the conditions they were living in between September and December of last year, and found that "on average households went 84 days without electricity, 68 days without water, and 41 days without cellular phone coverage after the hurricane and until December 31, 2017."
The lack of clean water after the storm led many people to drink from mountain springs and wells — one result of which was a spike in cases of leptospirosis on the island. The government's death toll included at least three people who died from the water-borne disease.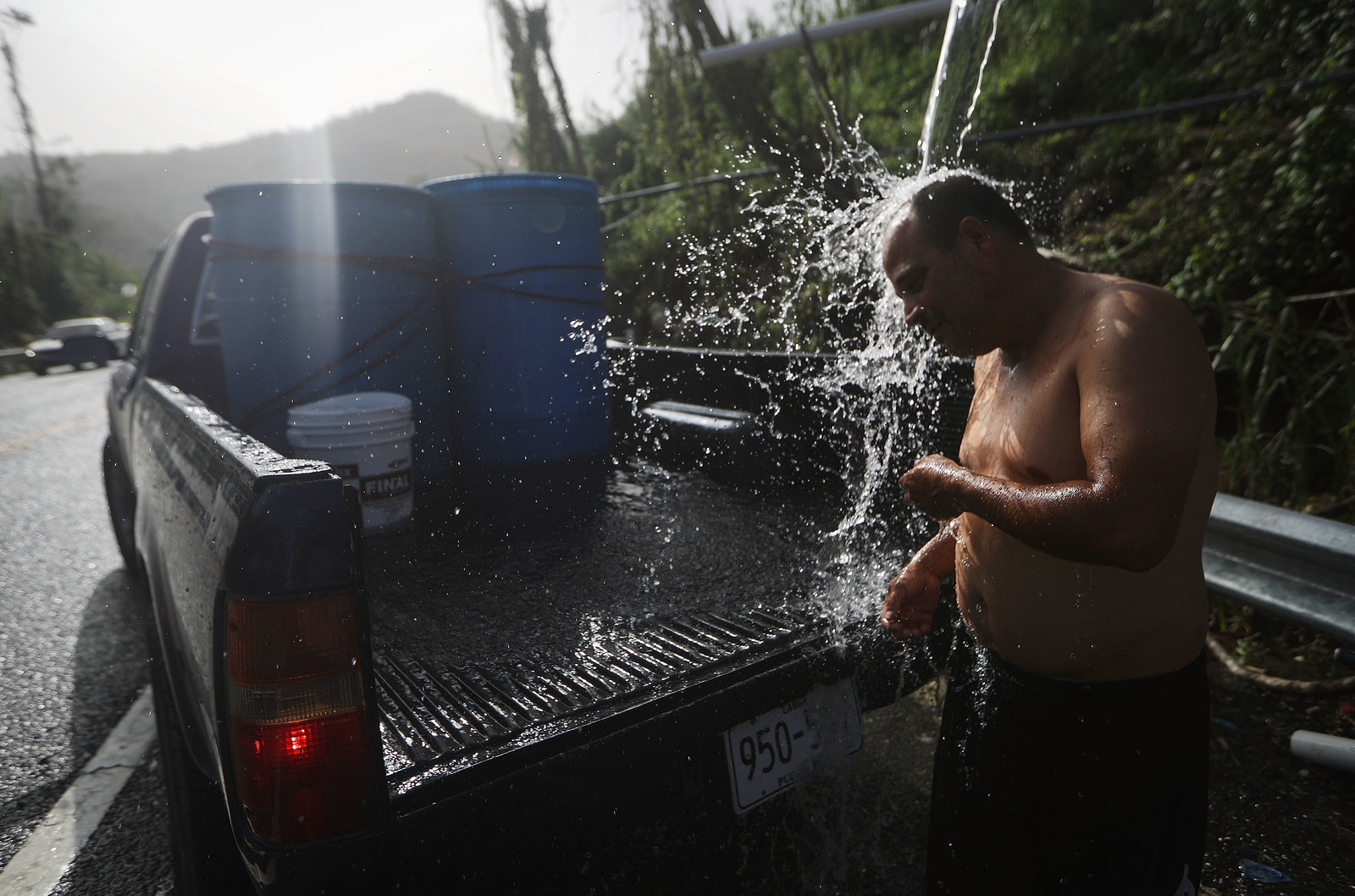 The study also addressed one explanation Puerto Rican officials offered in November for the overall increase in deaths after the hurricane: that it was likely linked to the migration of younger people away from the island, rather than a result of the storm. Refuting that claim, researchers found that the increase in death rates was observed across all age groups, and was not a reflection of that outward migration of Puerto Ricans to other parts of the US.

"As the United States prepares for its next hurricane season, it will be critical to review how disaster-related deaths will be counted, in order to mobilize an appropriate response operation and account for the fate of those affected," the researchers wrote.
The researchers leading the GWU study released a statement on Wednesday afternoon saying the Harvard study "is a welcome addition to the scientific literature on the impact of the hurricane in Puerto Rico. The Harvard study used methods that are commonly used following disasters where there are few or no official records of death."
The statement went on to say that the GWU study will use death certificates "and other mortality data" to reach its conclusions, and that "In the context of the health care and death registration systems of Puerto Rico, it is a more accurate way to assess mortality."
One finding of the Harvard study was that using death certificates as a basis to count the death toll in Puerto Rico was ineffective, partly because "indirect deaths resulting from worsening of chronic conditions or from delayed medical treatments may not be captured on death certificates."
After initial reports on the discrepancies in the death toll in October, Democrats in Congress wrote to acting Department of Homeland Security head Elaine Duke, asking for an investigation into the official death toll.
"The official death count in Puerto Rico from Hurricane Maria is only 64. A new study shows the real total could be 70x that. For months, I've pushed for an accurate gov't count to learn the full extent of this tragedy. It's disgraceful we're still waiting," Sen. Elizabeth Warren, who spearheaded one of the letters, wrote on Twitter on Tuesday afternoon.

Rep. Nydia Velazquez, who sent a companion letter in October to DHS and another in December to the Government Accountability Office, said in a statement on Twitter, "By undercounting fatalities, the true impact of Maria was concealed. By obscuring this, many were left to believe the Trump Administration's mythology that Puerto Rico was not hit hard by Maria."

White House press secretary Sarah Huckabee Sanders responded to a question about the study during Wednesday's press briefing.

"Look, the President takes the situation in Puerto Rico extremely seriously, and the administration has been monitoring that from the beginning," she said. "We've been supporting of Governor Rosselló's efforts to ensure full accounting and transparency, and those who have suffered from this tragedy deserve nothing less than that."
Dan Vergano contributed reporting.