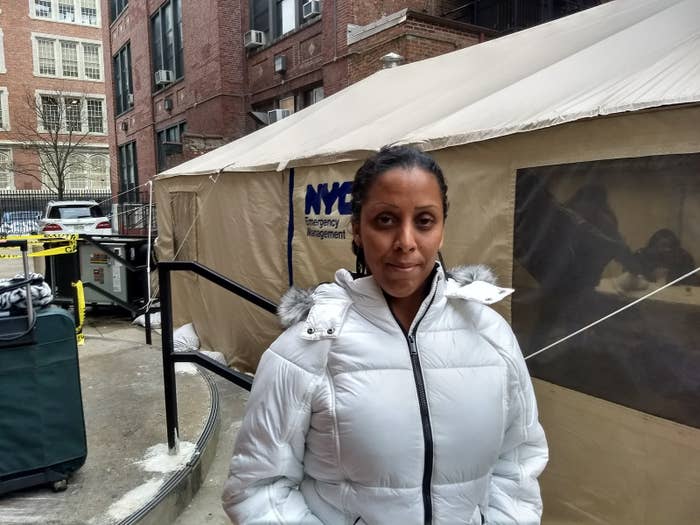 Puerto Ricans who fled the storm-ravaged island for New York City in the aftermath of Hurricane Maria are living in a state of uncertainty, waiting and watching the painstaking process of recovery at home while their lives are in limbo, unsure of whether to stay or go back.

"I'm not making any decisions right now. It's all too much at once," Evelyn Rosario, 52, said Tuesday at a hurricane service center set up by the city.
The center, located in Harlem, receives around 35 families like Rosario's per day, who are looking for assistance signing up for benefits like SNAP and Medicaid in New York, and information about other city services, officials said.
In Puerto Rico, the situation is slowly improving, but still unstable: Electricity generation rises and falls on a weekly basis, water still has to be boiled before drinking, and reconstruction efforts are slow and difficult, due in part to mismanaged government contracts and the island's difficult terrain.

"There was water but no light, the supermarkets didn't have much food, in Humacao there wasn't anything open," said Rosario, who arrived in New York City a week ago with her two daughters. Humacao, where the family lived, was hit particularly hard by the hurricane, and is located near the site where Maria made landfall, on the island's east coast.
Rosario said she thinks they'll have to stay in New York because there is no work for her in Puerto Rico — she used to work remotely as an accountant, but without reliable internet and electricity that is no longer possible. Her younger daughter, who is 13, is already settled into a new school in the city, she said.
"I'll have to go back in a few months to check if everything's okay with our house and to decide if I'm going to rent it out or what to do," she said.

Since September 20, when Hurricane Maria made its Puerto Rican landfall, wreaking widespread destruction across the territory, thousands of people — in particular those with school-age children and elderly family members living without electricity and water — have been anxiously waiting for a chance to leave the island.

In New York, which is already home to more than 1.1 million Puerto Ricans, most of whom live in New York City, many of those displaced by the storm are now staying with families and friends.
There's no definitive statistic of how many Puerto Ricans have relocated to the mainland US since the hurricane: Florida has received more than 218,000 people since October 3, according to state statistics; New York does not have an official count of how many people have arrived from the island.

New York City Council Speaker Melissa Mark-Viverito, who grew up in Puerto Rico, has been critical of both the federal and territorial governments' response to the crisis. "We have a lot of work to do here in terms of putting pressure on this administration, on the Congress, on the Senate. They're not doing right by Puerto Rico," she told BuzzFeed News.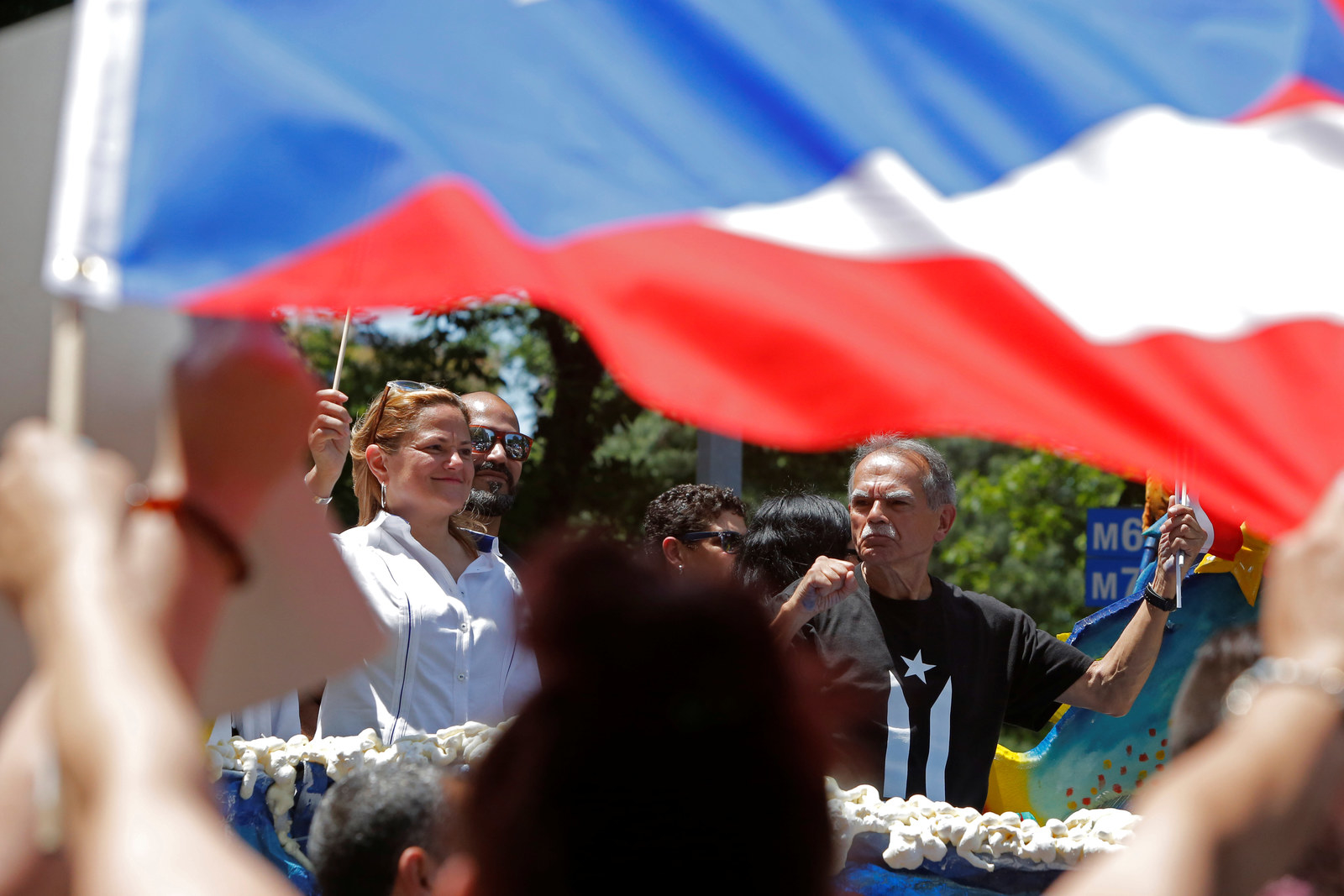 Places like New York, Florida, and Illinois, which have established Puerto Rican communities already, have a responsibility to support Puerto Ricans moving to the states, as well as advocate for the island's recovery, Mark-Viverito said.
"We, those of us who have the longstanding relationships over decades with the Puerto Rican community, have to work on being part of that mass movement that we have to build, and building solidarity outside the Puerto Rican community," she said.
At the state level, the State University of New York and City University of New York college systems are offering Puerto Rican students in-state tuition, a move backed by Gov. Andrew Cuomo.
"With more Puerto Ricans calling New York home than any other state, our communities share a special bond that fuels our commitment to stand with the people of Puerto Rico in their recovery effort," Cuomo said in a statement to BuzzFeed News. "We welcome our Puerto Rican brothers and sisters with open arms, and will continue to do all that we can to help them transition as they build new lives in New York."
For America Roman, 40, New York City was a logical choice because she has family here. She made the move with her two sons, Joseph Alvarado Roman, 19, and Julius Casanova Roman, 14, on October 12, about three weeks after the hurricane.

"I would like to stay because I know here I could get a lot of help, but I just don't want to mess up my teenage sons' teenage life. I know how that is," said Roman as she waited in line at the hurricane support center in Harlem. She left the island mostly because she and her older son both have diabetes, and did not have a safe way to store their insulin after their home lost electricity during Hurricane Irma in September.
Miriam Esquilin, 53, said she anxiously looked for a plane ticket for her mother, Mercedes Reyes, 79, so she could relocate to New York City following the hurricane. Reyes finally arrived on October 19, a month after Maria hit.
"Everything was sold out. I could only find high-end tickets. I had to pay double, triple, I had to get first-class tickets to get her out of the island," Esquilin said. "I wanted to bring her immediately but there weren't flights."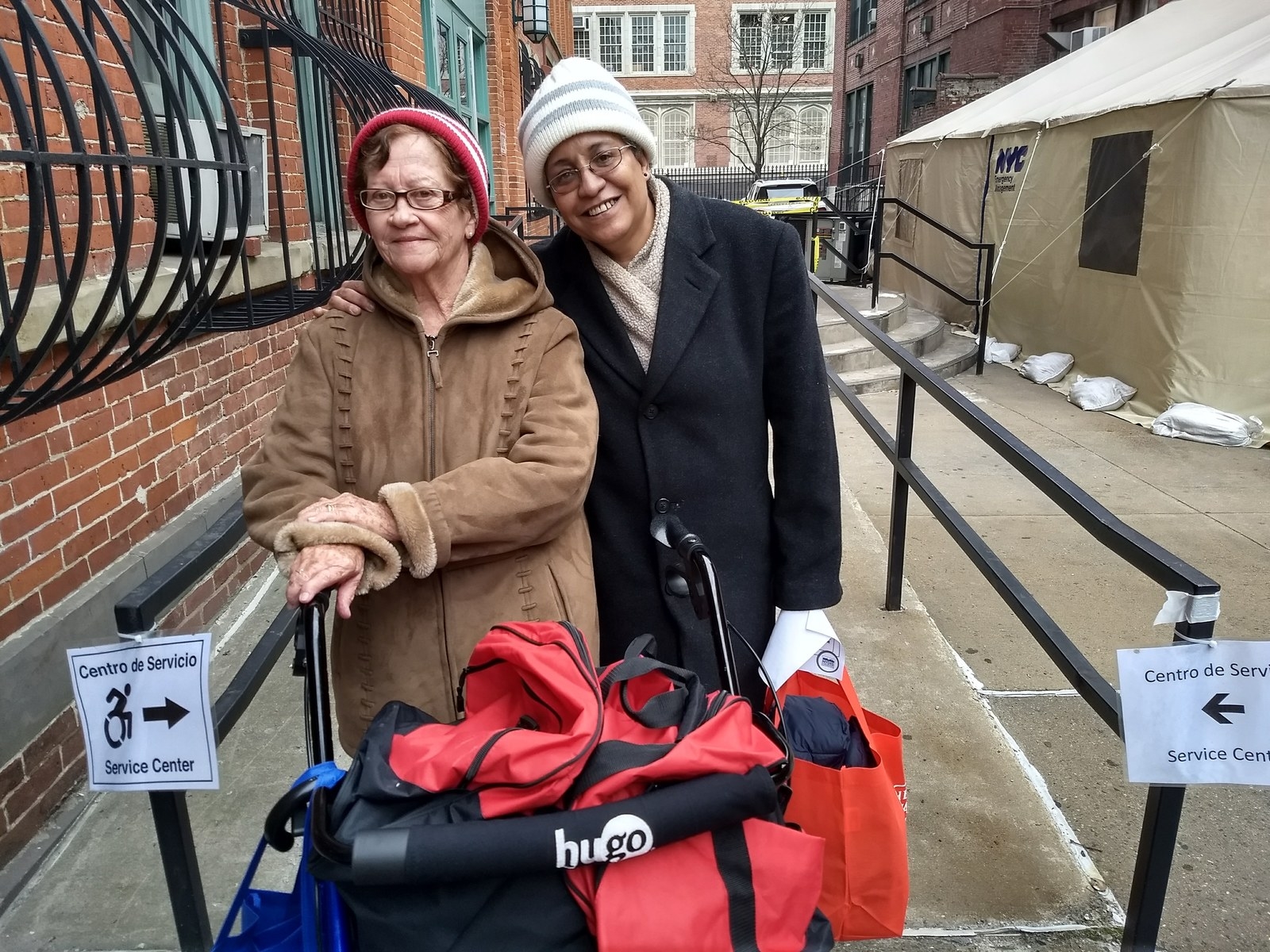 While the mother and daughter said they are relieved to be reunited in Manhattan, their lives remain uncertain because Reyes needs an operation on her back for a broken prosthesis. Her insurance is not fully accepted in New York, Reyes said, so she may have to return to Puerto Rico to have the operation — but that's not a clear path forward either, because her orthopedic surgeon there also stopped taking her insurance.

"She's kind of stuck in limbo right now," Esquilin said. "Right now she has Humana but it only covers her partially in New York. The surgery would cost me $50,000 in New York."
Esquilin is also the full-time care-giver for her wife, who is bedridden. She said her mother has applied for SNAP and Medicare, but that assistance is still pending. Like other families with relatives displaced by Maria, the question of how to get by financially weighs heavily on their decision-making. "But I don't want my mom to go anywhere," Esquilin said. "I'm really worried about her going back to Puerto Rico."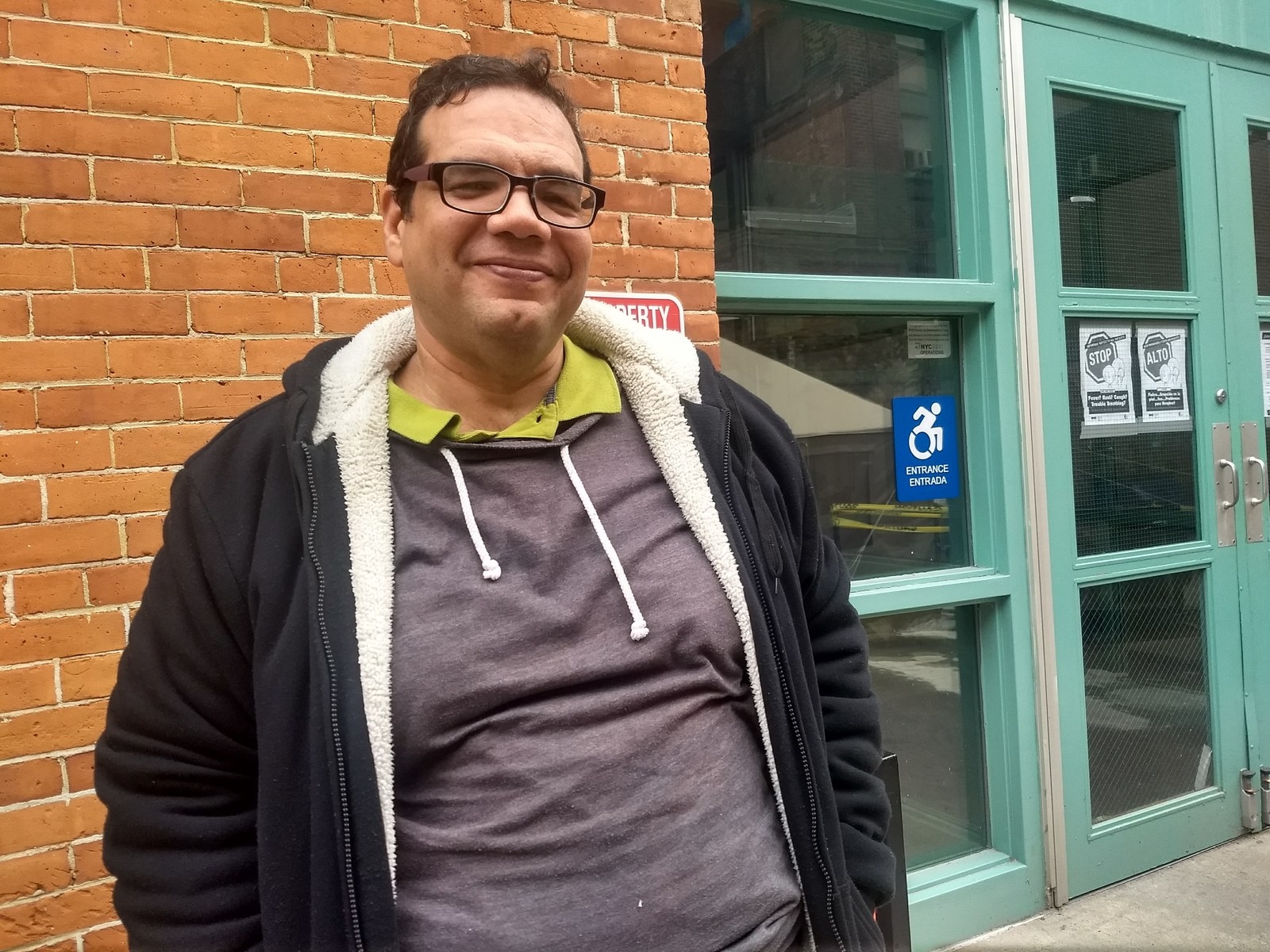 Researchers have said that it is too early to determine the impacts of the mass movement of people from Puerto Rico to New York and Florida in the wake of Hurricane Maria, in part because it is not clear how many will return to the island as the recovery efforts progress.

"It's not clear whether these people are going to stay or go," said Edwin Meléndez, director of the Puerto Rican Studies Center at Hunter College in New York City. "I think its still too early to say whether the big spike in travelers to the US are actually people who are going to stay over the long haul or even the medium term."

Meléndez said that once clear data is available on school enrollment, researchers could have a much clearer indicator of how many Puerto Ricans have decided to actually start over outside the island.
Noel Aviles, 46, is still making that choice. A resident of Bayamón, one of the larger cities in Puerto Rico, Aviles used to work at a TV station there, but lost his job. Finding work in Puerto Rico has been impossible for him, he said, so he is now looking for work in the mainland US, deciding whether to stay in New York, go to Atlanta, or return to Puerto Rico.
"I still haven't taken any decisions," he said. "I have more information after visiting the center here, and I'll have to go away and think about what kind of support I can get here, what kind of work."