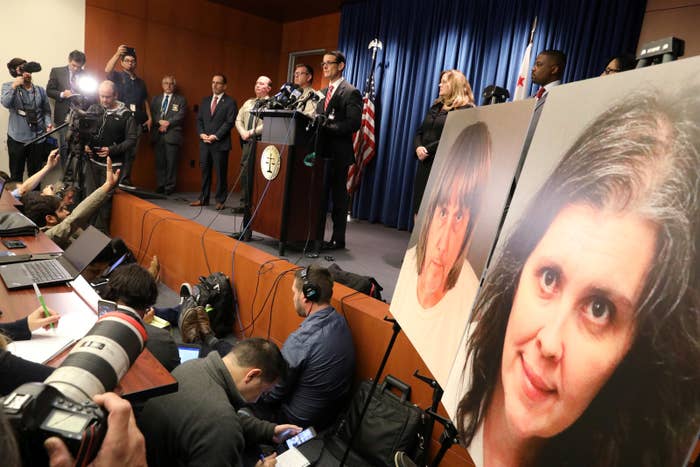 The parents of 13 children who were rescued on Sunday from their Southern California home have been charged with multiple counts of torture, abuse, and false imprisonment, officials announced Thursday.

David and Louise Turpin were arrested after their 17-year-old daughter escaped the home where she said she was held captive with her 12 siblings, who ranged in age from 2 years old to 29 years old, often chained to their beds and left to live in filthy conditions.
"This is severe physical, emotional abuse, there is no way around that," Riverside County District Attorney Michael Hestrin said during a press conference. "This is depraved conduct."
Hestrin said the siblings were "often not released from their chains to go to the bathroom" and were not allowed to shower more than once a year. They were punished with beatings and strangulations, he said.

"One of the reasons for the beatings is if the kids were found to have washed their hands above the wrist area, they were accused of playing in water," he said.

The Riverside Sheriff's Department told reporters on Monday that the six minors and seven adult children in the home were so malnourished that police officers initially thought they were all minors.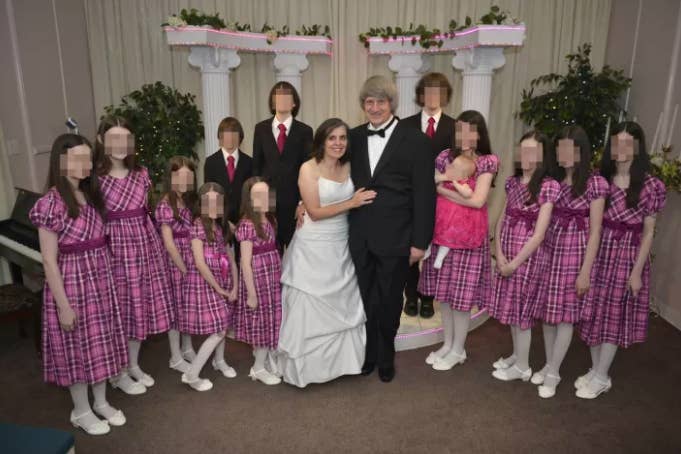 The DA's office brought charges against the couple on 12 counts of torture, one count of lewd act on a child by force or fear, seven counts of abuse of a dependent adult, six counts of child abuse or neglect, and 12 counts of false imprisonment. The couple could serve 94 years in prison each if found guilty of the charges.
The siblings had been observed by a doctor and were all severely malnourished, Hestrin said, and several have cognitive impairment and nerve damage from being chained and beaten.
One child, aged 12, is the weight of an average 7-year-old, he said.
"The parents would apparently buy food for themselves and not allow the children to eat it … including pies, apple pies, pumpkin pies, and let the children look at it but wouldn't let them eat it," he said.

The children were almost always either shackled to their beds or kept in separate rooms, and were fed very little, according to the DA.
"The only thing the children were allowed to do in their rooms was to write in journals," he said, adding that hundreds of those journals are being examined as evidence.

Hestrin said the 17-year-old who escaped and sought help had been planning the escape with her siblings for two years. Another sibling had escaped with her, he said, but got scared and turned back.
"They're relieved, I will say that," he said of the Turpins' children. "They're in good hands, they're being cared for, their well-being is being looked at, their health is being looked at."
At an arraignment hearing on Thursday afternoon, both David and Louise Turpin pleaded not guilty to all charges.