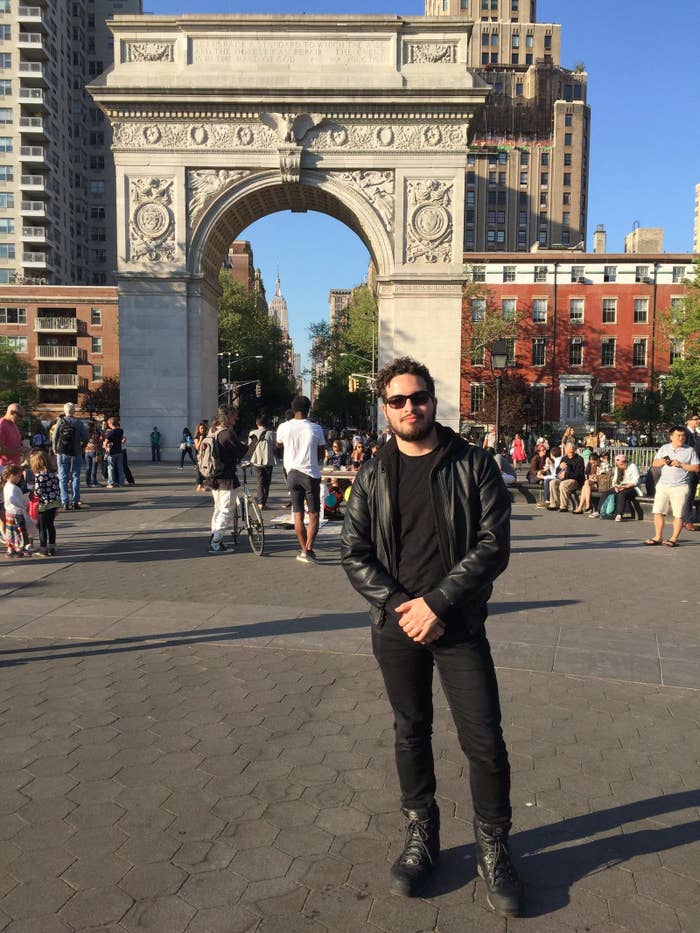 Puerto Rican students who were accepted into an NYU program for Hurricane Maria survivors are asking the school to extend their stay for one more semester because they're frustrated with the island's slow pace of storm recovery and are concerned about the economic instability they'd return to.

"Long story short, the crisis isn't over," said Amanda Conyers-Godreau, a 19-year-old sophomore majoring in interdisciplinary studies at the University of Puerto Rico at Cayey. "They're saying that this program was an emergency response to the disaster that my institution was facing. It's not a past-tense thing; it's very present."
The Hurricane Maria Assistance Program (HMAP) was open to students at several colleges in Puerto Rico, giving them an opportunity to study at NYU for the spring semester in the aftermath of Hurricane Maria's widespread destruction. They paid tuition at their home institutions and NYU provided housing, food, health insurance, and $200 credit at the university bookstore.

At least three other universities, Tulane, Cornell, and Brown, offered similar programs during the spring semester.
The HMAP program expires when the semester finishes in the coming weeks — students are expected to return home when their classes and exams finish. But 25 students in NYU's program say that conditions are still so unstable at home that they're not sure they'll be able to continue with their studies if they have to go back for the coming semester.

"The HMAP program was established in order for us to continue our studies while our home institutions, and country, recovered from the destruction witnessed by the world after the passing of Hurricane Maria," the students wrote in a letter to NYU president Andrew Hamilton on April 27, first reported by NYU student publication Washington Square News.
"The efforts to rebuild our Puerto Rico have been superficial at best and neglectful at worst."
"Like you," they continued, "we hoped our country and home institutions would have returned to their pre-natural-disaster state by this time. Unfortunately, the efforts to rebuild our Puerto Rico have been superficial at best and neglectful at worst."
While most universities on the island are now open and operating at some capacity, the students say going back to the frequent power outages, coming hurricane season, and economic turmoil on the island is daunting.

"We humbly request that you consider the reality under which HMAP was first conceptualized, compare it to the one we face today, and then consider our proposal to extend the program from its original one-semester plan to a two-semester plan," they wrote in the letter.
Another student who signed the letter, Carlos Gabriel Matos, is a 20-year-old electrical engineering major and sophomore at the University of Puerto Rico at Mayagüez, on the island's west coast. He said he's had severe anxiety since living through the hurricane and the power and water outages that followed. He couldn't contact his family for days after the storm, and spent months afterward trying to care for his mother and grandmother, who both had medical emergencies.
"It was a chain reaction, which kind of has left me unstable. When I came here I left my university, but my studies were already affected because of my anxiety. I had to drop two out of four topics," he said, adding that seeing a counselor and being in a stable environment at NYU has helped him work through some of that. "I am going back only because I don't have a choice."
Hamilton, NYU's president, wrote back to the students on May 2, denying their request. Still, the students are hoping the school will change its policy.
In his letter, Hamilton said NYU had heard from some of the students' home institutions that they would not support extending the program, and that it "was always intended to be an emergency response, for a single semester."

"NYU's program, like our fellow universities' initiatives, was launched in hopes of making it possible for you to continue to pursue your degree in the face of curricular interruptions back home, and in hopes of making it easier for campuses in Puerto Rico to reopen. In particular, we strove to structure HMAP so as to minimize any unintended ill effects to your home institutions in Puerto Rico," Hamilton wrote.
"Based on our conversations with representatives from schools in Puerto Rico, we believe that extending our program would in fact cause harm to their own recovery efforts, and we know they are relying on each of you to play an important role in that work," he wrote.
NYU declined to comment when BuzzFeed News asked how much the program cost.
Separate from HMAP, NYU received $264,850 in federal funds through the Hurricanes Harvey, Irma and Maria Education Relief Act of 2017, which school officials said will be used towards federal work-study programs for students from several areas impacted by the storms who were already enrolled at NYU before the hurricanes. HMAP students did not receive those funds.
There were 57 Puerto Rican students in total accepted into NYU's HMAP program, according to NYU, out of which more than 40 were students from the University of Puerto Rico system, the largest group of public universities on the island.
The University of Puerto Rico, which has 11 campuses, sustained around $132 million worth of damage in total from hurricanes Maria and Irma, according to the UPR 2018 Fiscal Plan. Total enrollment at UPR dropped from 61,748 in the 2017 financial year to 58,402 in the 2018 financial year.
University of Puerto Rico officials did not respond to requests for comment but sent a statement to NYU, which was forwarded to BuzzFeed News, which states that the agreement between the schools was limited to the spring semester and adding that all campuses are "fully functional" and ready to receive students.

"The UPR Leadership is grateful for the solidarity demonstrated by NYU hosting a group of our students with a "special visitor" status for the academic year 2017-2018 ... This constituted a post-hurricane relief effort. At this time all of the UPR System and its 11 Campuses are fully functional and thus ready to receive these students for the next academic year 2018-2019," the statement said. "We understand that there is no need for these students to continue receiving relief aid offered by Mainland colleges."

Josh Taylor, associate vice chancellor of Global Programs at NYU, oversaw the program. He told BuzzFeed News on Monday that students were welcome to apply for a transfer to NYU if they wanted to, but said the school is also wary of poaching high-achieving students from Puerto Rican universities.
"If they have applied [for a transfer], got in and are able to make it work financially and logistically then that would be one option," he said.
Conyers-Godreau said she's applied to transfer to NYU, but she thinks the financial burden would be too much, even if she receives some aid from the school.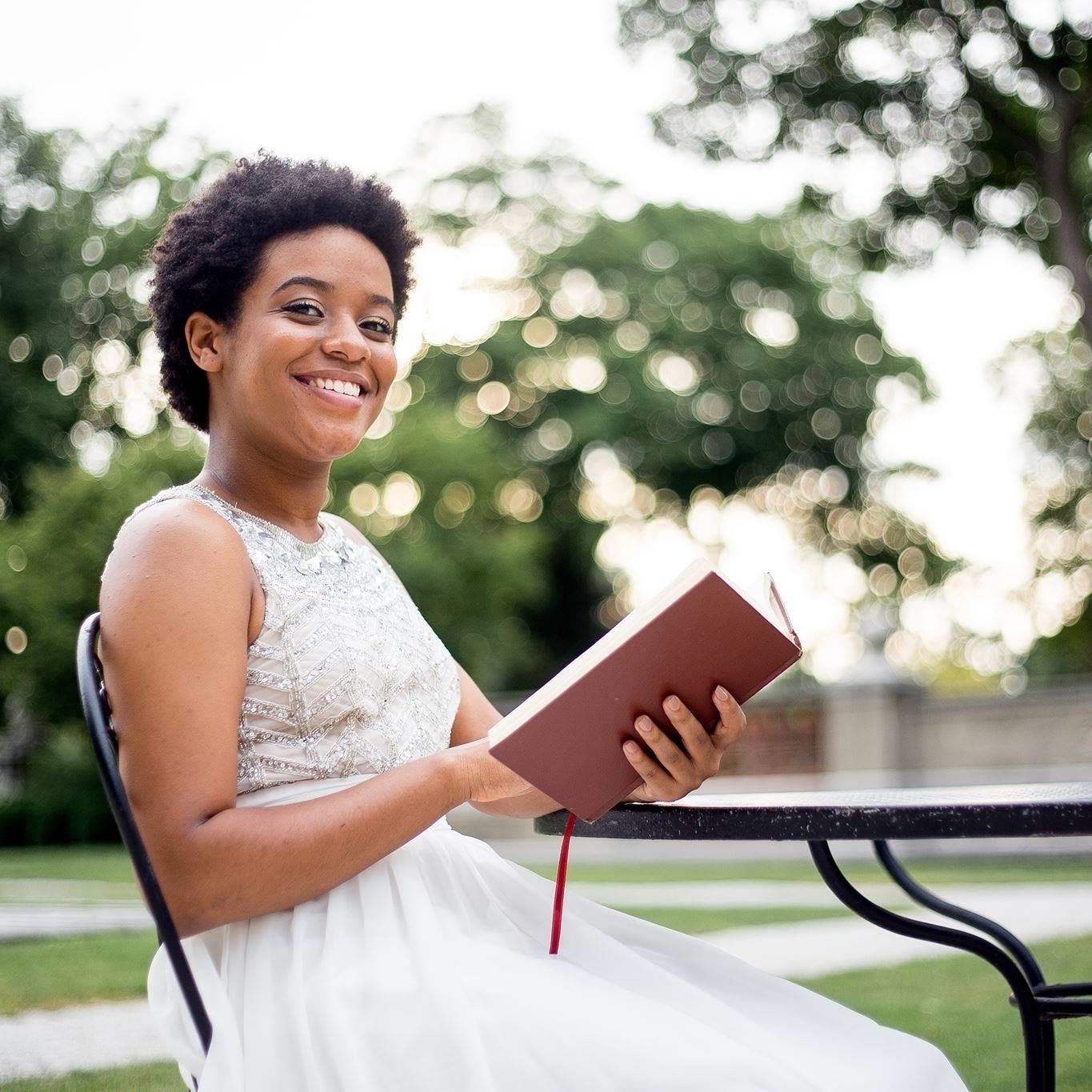 "It's very clear to me that the financial aid that I would need to get is nowhere near the amount that I would need, so I would be in considerable debt," she said. She has also applied to the Parsons School of Design, the University of Southern Florida, and the Savannah College of Art and Design.
The students say they're not sure if they will be able to continue their studies when they go back home, between trying to support themselves through college during an economic crisis and the still-unstable infrastructure of the island.
"When I get back home I don't know what will happen," said Priscilla Malavet, 21, a journalism student and junior at UPR Río Piedras in San Juan. "I'm in the honors program, and we have to take certain classes to complete a thesis. I think I have to drop out of being an honors student because doing classes and a thesis, I cannot pay for it. It's not just my classes — it's paying for gas, electricity, apartment, water. It's a lot of things you have to do."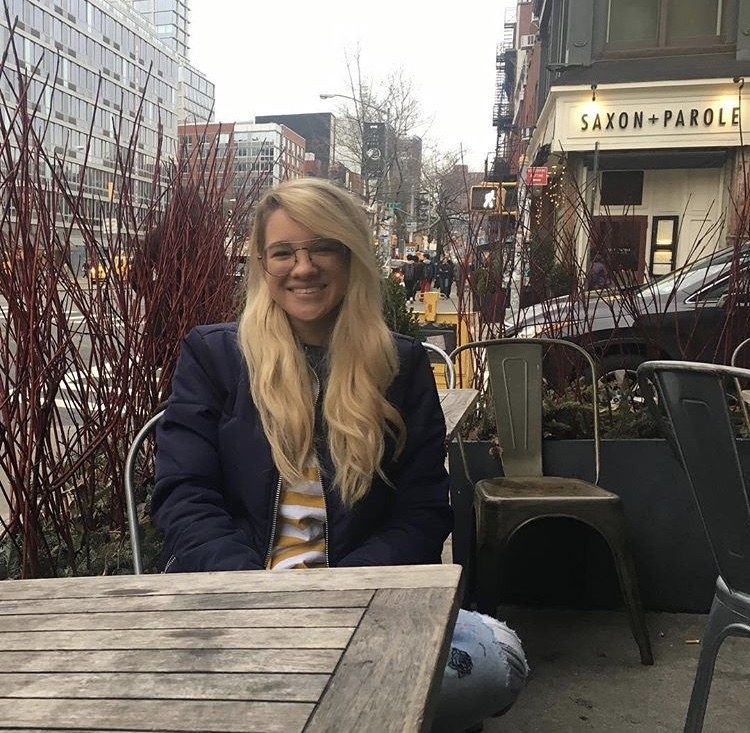 She said she'll try to finish her degree as soon as possible and then apply for a graduate degree or a job somewhere outside Puerto Rico. She's still reeling from the stressful situation she left behind. The retail store she worked at closed for a month and a half, cutting off her income. And when she went back she was working close to 40 hours per week to try to make up for the loss of income, while also juggling six classes.

"I would literally get to my job, close the door and cry a little bit, then go out and start working," she said.
On top of Puerto Rico's struggle to permanently fix the electric grid, the University of Puerto Rico is facing a turbulent period financially: As part of the Puerto Rican government's attempt to manage the debt crisis, public universities will raise tuition significantly. For undergraduate students, the cost of one credit will rise from $57 to $115 in the coming year, and will continue rising to $157 per credit by 2023.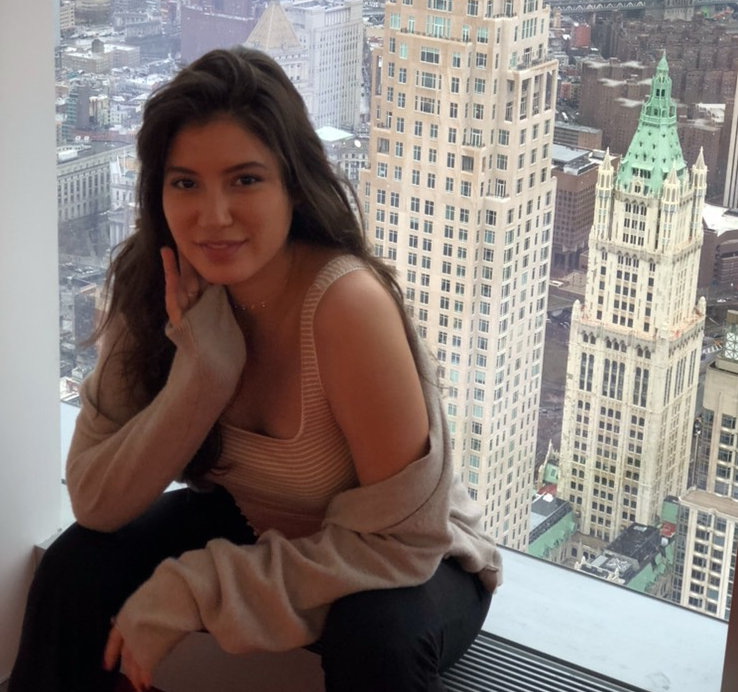 In March last year, a strike protesting the changes shut down University of Puerto Rico schools for several months. The federally appointed Financial Oversight and Management Board, tasked with overseeing the island's financial affairs during the debt crisis, approved the tuition increases in April. Students say there's already talk of more potentially debilitating protests at the campuses they're returning to.
"NYU has resources that right now the UPR system doesn't have, and what's happening now with the rising tuition just to assuage the debt, we're going to have the same terrible infrastructure — we're not going to have more classes, or more professors," said Malavet.

For Angela Elliston, 20, a junior studying art history and creative writing at UPR Río Piedras, the past few months at NYU gave her a sense of security, which she's worried will be hard to find back home in Puerto Rico right now.

"It felt like stability for the first time in a long time. Because after the hurricane I just didn't know what was going to happen with my future; everything was just a mess," she said. "It's funny, but even having homework was such a relief — I felt like I was back on track."