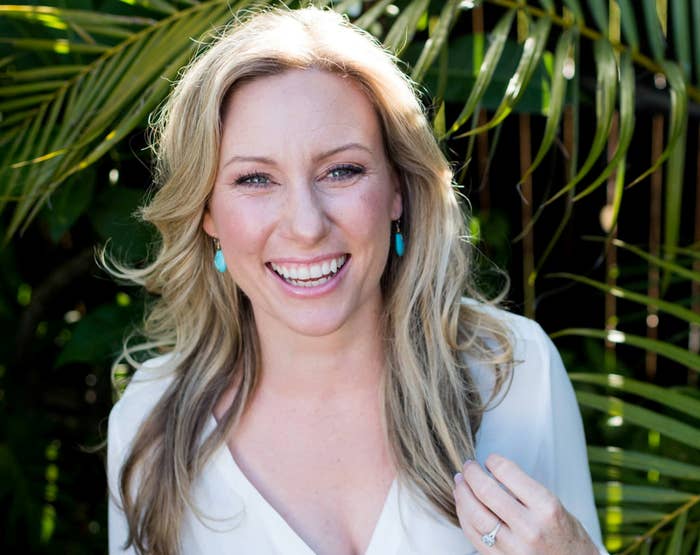 The police officer who allegedly shot and killed Australian yoga teacher Justine Ruszczyk Damond in Minneapolis last year has been charged with third-degree murder, according to Hennepin County records.

The officer, Mohamed Noor, is alleged to have shot Ruszczyk — who went by Justine Damond — after she called police on July 15 last year to report a possible sexual assault happening near her home. When Noor and his partner arrived on the scene in their squad car, Damond approached the driver's side window and Noor fired his gun at her through the window, fatally wounding her, according to state officials.
Records show that Noor was taken into custody at the Hennepin County jail on Tuesday morning and that he has been charged with third-degree "perpetrating eminently dangerous act and evincing depraved mind" and second-degree manslaughter, "culpable negligence creating unreasonable risk."

"There is no evidence that Officer Noor encountered a threat, appreciated a threat, investigated a threat or confirmed a threat that justified his decision to use deadly force," said Hennepin County Attorney Mike Freeman during a press conference on Tuesday afternoon.
Freeman convened a grand jury investigation to gather evidence into the shooting in January because, he said, some police officers otherwise refused to cooperate with an investigation.

"I have never had police officers who weren't suspects refuse to do their duty and come forward to talk to us. We therefore had no alternative than to subpoena them to a grand jury," he said.
The case has been marked by tensions between the attorney's office and the Police Officers Federation of Minneapolis. Lt. Bob Kroll, the union's president, told the Minneapolis Star Tribune the subpoenas were in "extremely poor taste" and said the attorney's office "need to figure out whose side they're on."
Minneapolis police chief Janeé Harteau resigned a week after the shooting, amid growing criticism of the police department.

"I believe the actions in question go against who we are as a department," Harteau told reporters in the days after the shooting. "These were the actions and judgments of one individual."

The case has raised questions from civil rights groups about another officer-involved shooting, in which an officer allegedly shot and killed an unarmed 24-year-old black man, Jamar Clark, in November 2015. In that case, Freeman did not convene a grand jury investigation and did not press charges against the officers involved in that case, saying "the evidence does not support the filing of criminal charges." He released videos and documents from that investigation.

"Charging Noor is a necessary step for Minneapolis police accountability. Justine Damond should not have been shot and killed. Jamar Clark should not have been shot and killed either, but there were no charges filed against the white cops who killed him," the Minneapolis NAACP wrote in a statement on Twitter after the charges against Noor were filed.

The Damond and Ruszczyk families released a statement to the Star Tribune:

While we waited over eight months to come to this point, we are pleased with the way a grand jury and County Attorney Mike Freeman appear to have been diligent and thorough in investigating and ultimately determining that these charges are justified. We remain hopeful that a strong case will be presented by the prosecutor, backed by verified and detailed forensic evidence, and that this will lead to a conviction. No charges can bring our Justine back. However, justice demands accountability for those responsible for recklessly killing the fellow citizens they are sworn to protect, and today's actions reflect that.
Noor's attorney did not immediately respond to a request for comment.
CORRECTION
Justine Ruszczyk's last name was misspelled in an earlier version of this post.