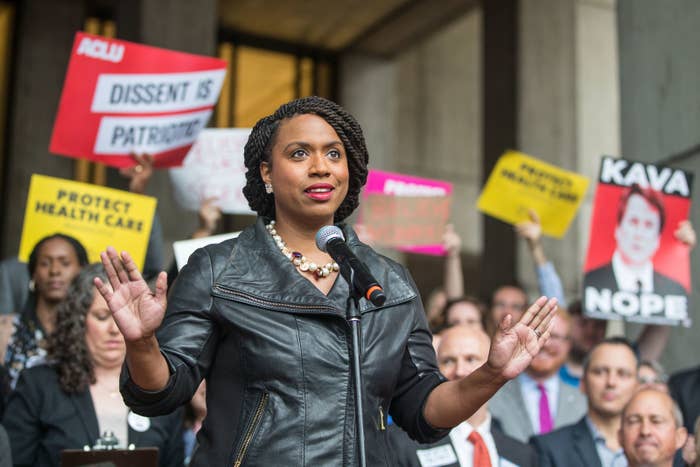 A high-profile group of Democratic candidates who defined a rising, diverse, progressive populist generation lost their races Tuesday night, even as their party was left victorious — and scouring newly elected members of Congress from New Jersey to Kansas for a new set of stars.
The names you've heard are Beto O'Rourke out of Texas, Georgia's Stacey Abrams (who is not conceding her race early Wednesday morning), and Florida's Andrew Gillum, who was the focus of a Vox article Tuesday speculating on his presidential plans. They have all been the subjects of countless national media profiles, including by BuzzFeed News.
While most of those Democratic powerhouses lost their respective battles Tuesday night, a new, wildly diverse, and largely female group clinched major wins in their quests to join the House of Representatives. Some of them were widely expected to win and on their way to national recognition. Others kept themselves largely out of the national conversation, running to win local races in suburban districts far from the coastal media centers.
Here are some of the new members of Congress who are likely to define a changing Democratic Party.
Alexandria Ocasio-Cortez, New York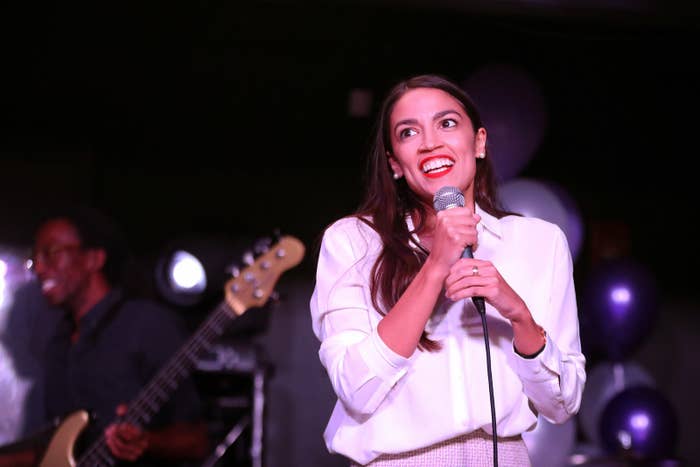 Continuing her bold disruption of the Democratic establishment, the 29-year-old from New York became the youngest woman ever elected to Congress Tuesday night.

Ocasio-Cortez delivered one of the most shocking upsets in recent congressional history after she ousted Rep. Joe Crowley, a powerful Democrat who has been in Congress since 1999, in the primaries earlier this year.
The daughter of a Puerto Rican-born mother, Ocasio-Cortez had previously worked for Vermont Sen. Bernie Sanders' presidential campaign and is a member of the Democratic Socialists of America.
Garnering strong support and voter turnout in Queens and the Bronx, Ocasio-Cortez campaigned and won on a slate of issues that have now defined the new, unabashedly progressive leaders of the left: Medicare for All, abolishing Immigration and Customs Enforcement, and stripping corporate money out of politics.
"The only way to counter a machine is with a movement," she said at a campaign event in June.
Ilhan Omar, Minnesota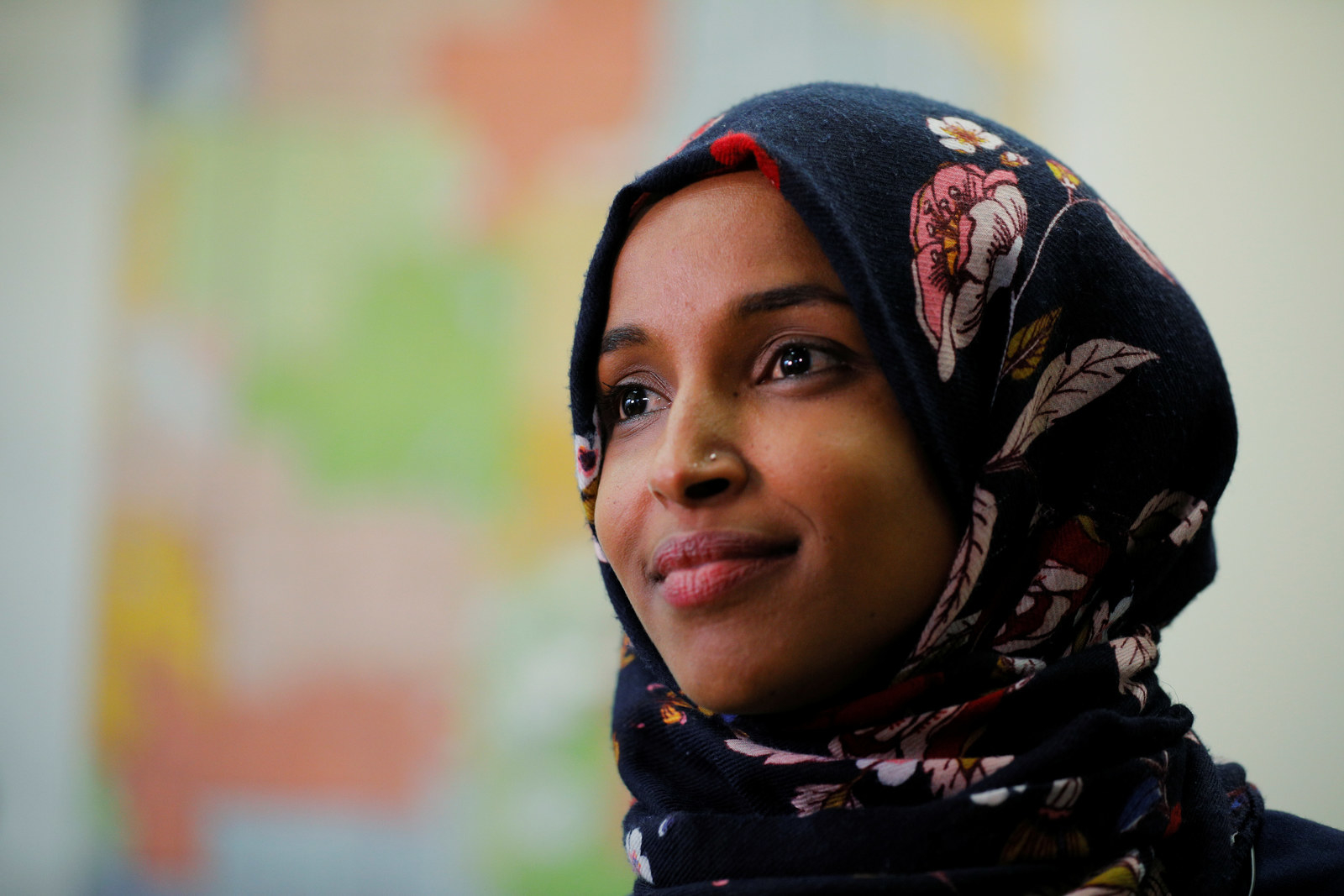 Omar is one of the first two Muslim American women to be elected to Congress. She decisively defeated her Republican opponent, Jennifer Zielinski, to win her House district.

Before her congressional campaign, she was the first Somali American Muslim woman elected to public office in the US, and ran on a progressive platform of criminal justice reform, universal health care, and tuition-free education.

Omar, 36, is a refugee from Somalia who spent four years of her childhood in a refugee camp in Mombasa, Kenya, before she moved to the US when she was 12 years old and started taking her grandfather to state caucuses, translating for him so he could participate.
"My grandfather taught me that when you see injustice, you fight back," she said at her victory party on Tuesday. "You do not give in to sorrow, you do not give in to sadness. You organize, and you build with people."
She said Minnesota not only welcomes refugees, "we send them to Washington."
Rashida Tlaib, Michigan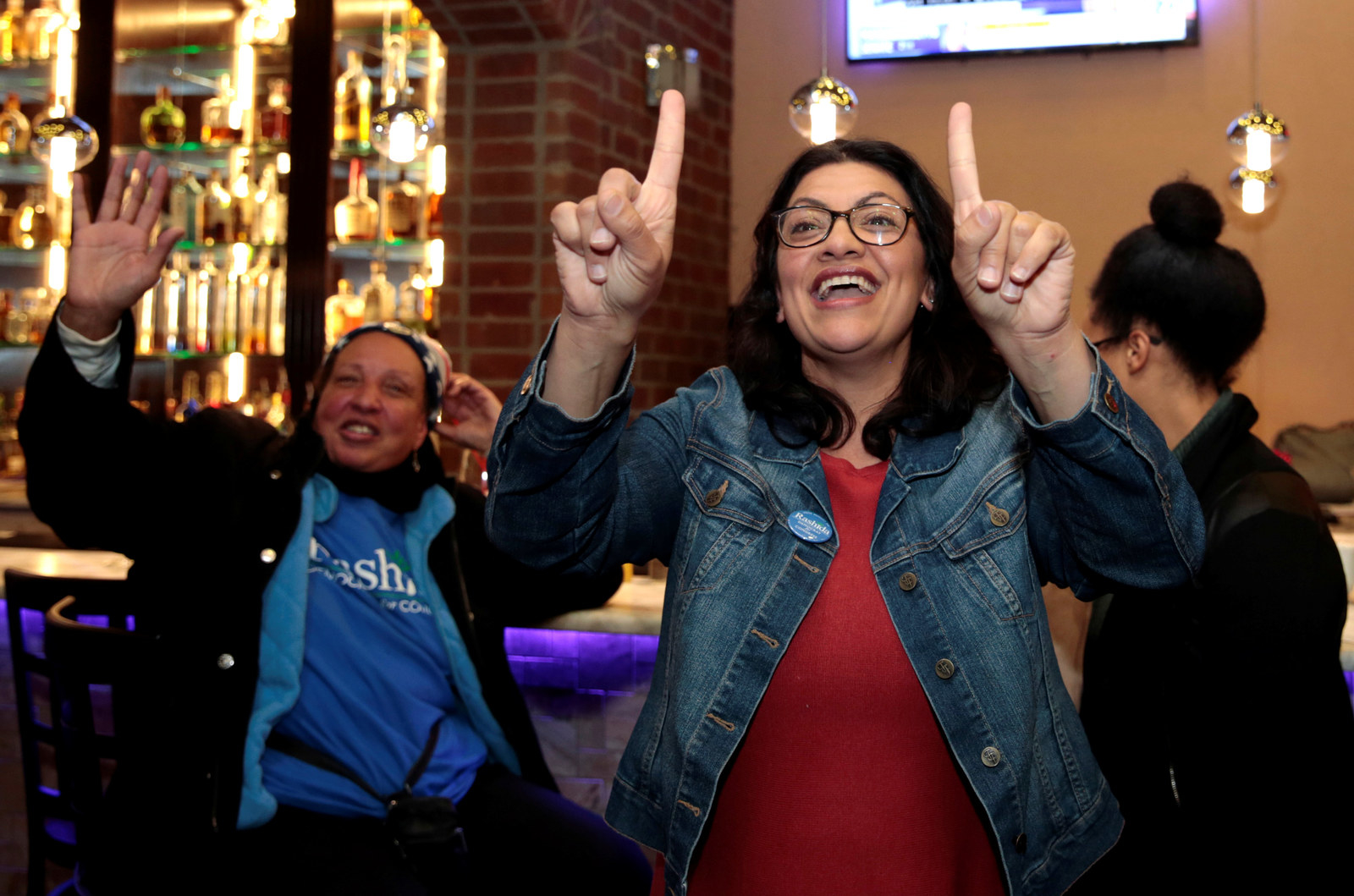 Tlaib ran almost unopposed in the general election for the Michigan district vacated by former congressman John Conyers Jr., who resigned after BuzzFeed News reported on several accusations of sexual misconduct against him. While there was no Republican contender for the seat, Democratic Detroit City Council President Brenda Jones challenged her with an unsuccessful last-minute write-in campaign.

Along with Omar, Tlaib, 42, is one of the first Muslim American women to be elected to Congress. She's the daughter of Palestinian immigrants.
"This is the time that we get to vote out hate, and the way we do it is by electing people like us into places where we make decisions right now, to push back," she said at a campaign stop this week. "I cannot wait to kick some Trump ass when I get to Congress."
She told BuzzFeed News the issues she's hoping to focus on in DC include civil rights, universal health care, addressing college debts, and unions.
Lauren Underwood, Illinois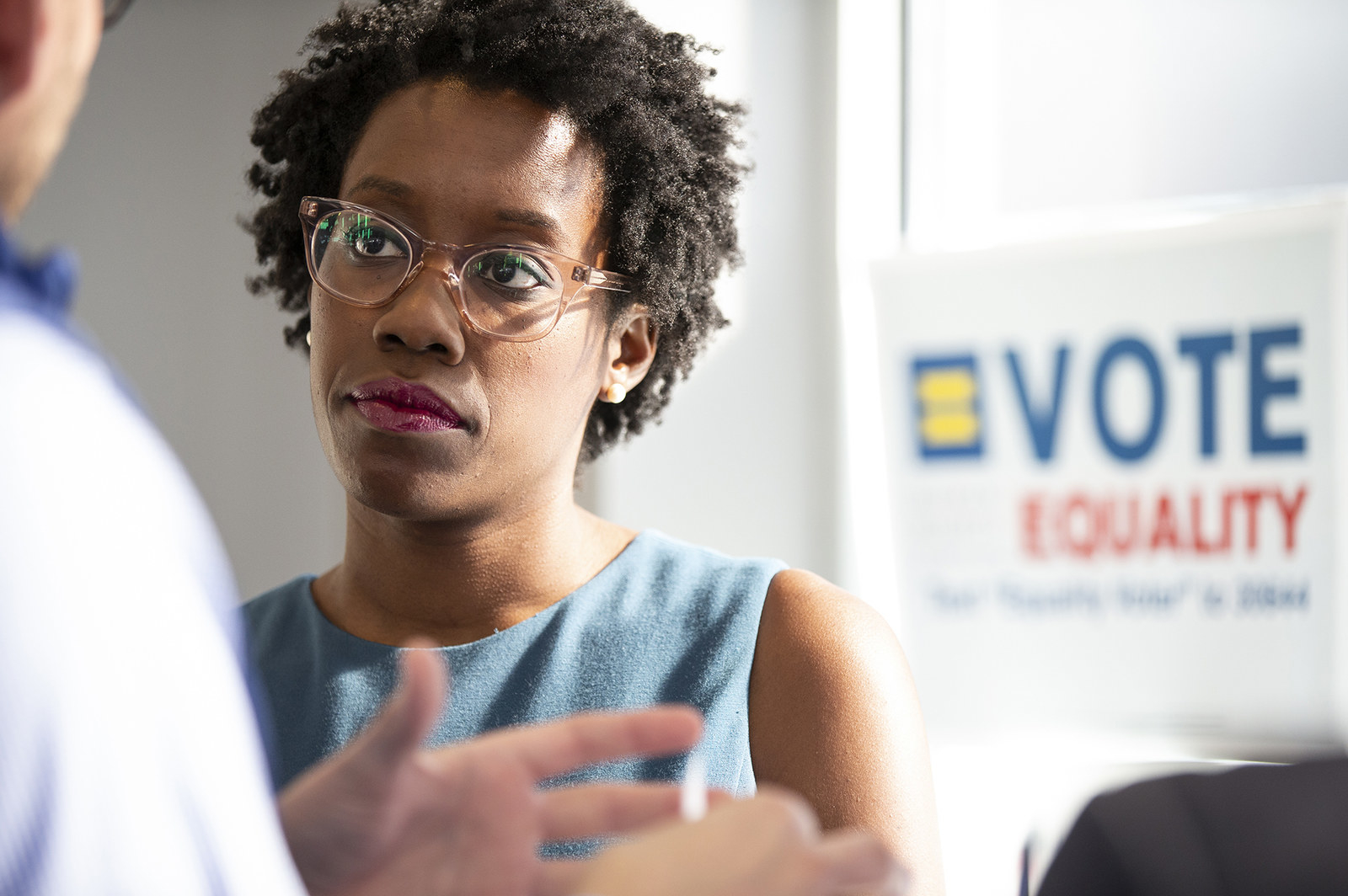 Democrat Lauren Underwood's race leaned toward Republicans as late as Monday, but she won her race in suburban and rural Illinois Tuesday.

Underwood was the youngest black woman running for Congress in 2018 — a 31-year-old nurse and former Obama administration adviser who ran a campaign focused on protecting health care for people with pre-existing conditions. She beat Randy Hultgren, an incumbent in a mostly white district.
Ayanna Pressley, Massachusetts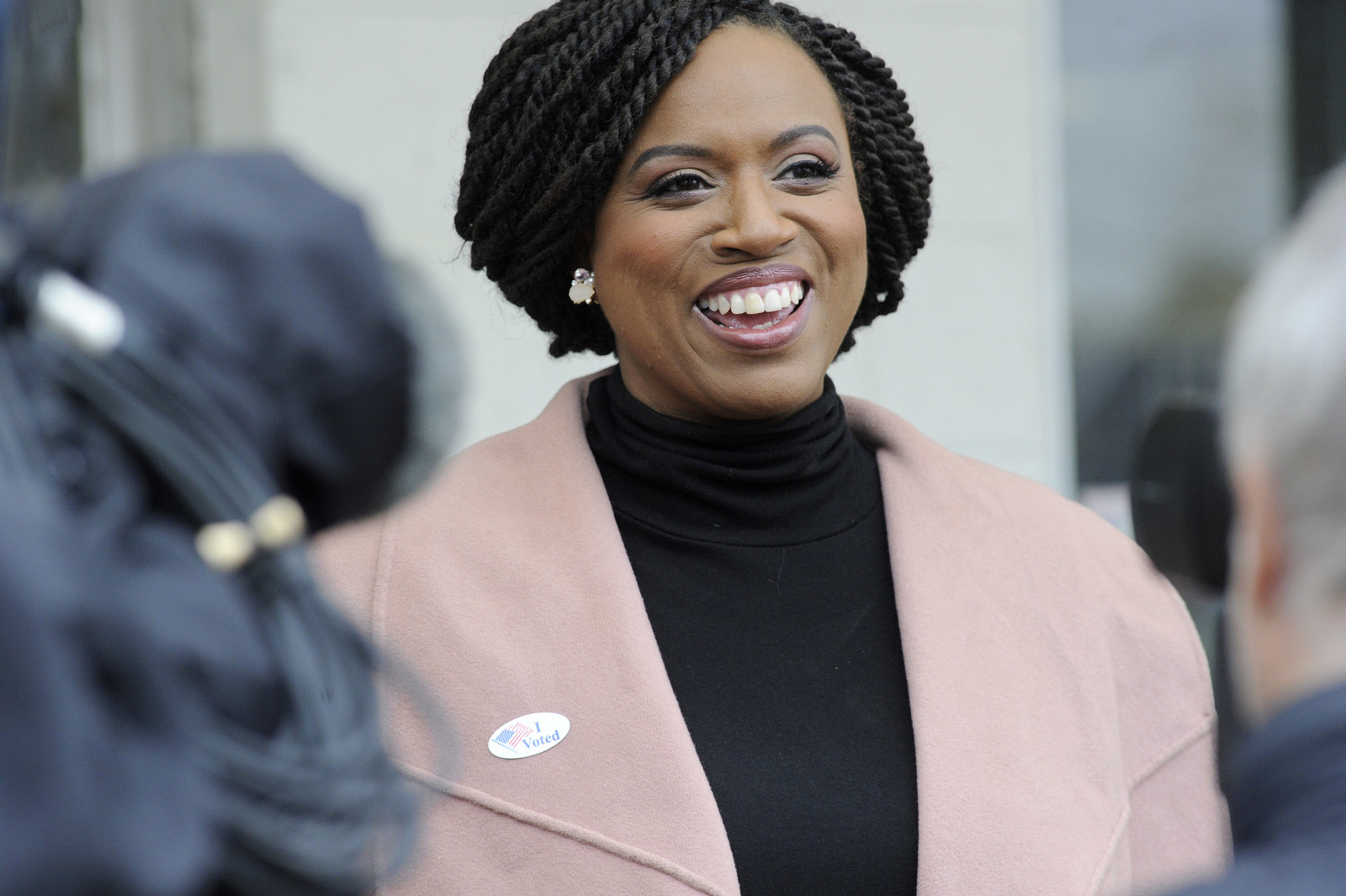 The 44-year-old from Chicago soared through her House race in Massachusetts' 7th District to become the state's first black congresswoman.

Although she was favored to win Tuesday, since there was no Republican opponent on the ballot, she shocked the nation in September after she unseated 10-term Democratic incumbent Michael Capuano.
Pressley also made history in 2009, when she became the first woman of color to serve on Boston's city council. There, she homed in on advocating for women, establishing a committee geared toward stabilizing families, providing health care for women, and reducing violence.
With an endorsement last month from former president Barack Obama, Pressley was part of a historic wave of women, especially women of color, who took hold of the 2018 midterm elections and campaigned on bold, progressive platforms geared toward shaking up the Democratic Party.
''With her victory tonight, Ayanna Pressley has not only made history as the first black woman ever elected to represent Massachusetts in the US House of Representatives, she's ensured that Democrats have the voice of a young, black progressive woman helping lead the fight for inclusive populist reforms,'' the political action committee Democracy for America said Tuesday night.
The young progressive has emphatically voiced her distaste for Washington's status quo and has advocated for abolishing ICE, establishing debt-free college, and universal Medicare.
"I've been told to wait my turn. I've been called a traitor for challenging an incumbent, told simply this isn't the way things are done here," she told a crowd at a campaign event earlier this year. "But when the challenges we are confronted with are this big, this deep and growing, I can't and I won't wait my turn."
Antonio Delgado, New York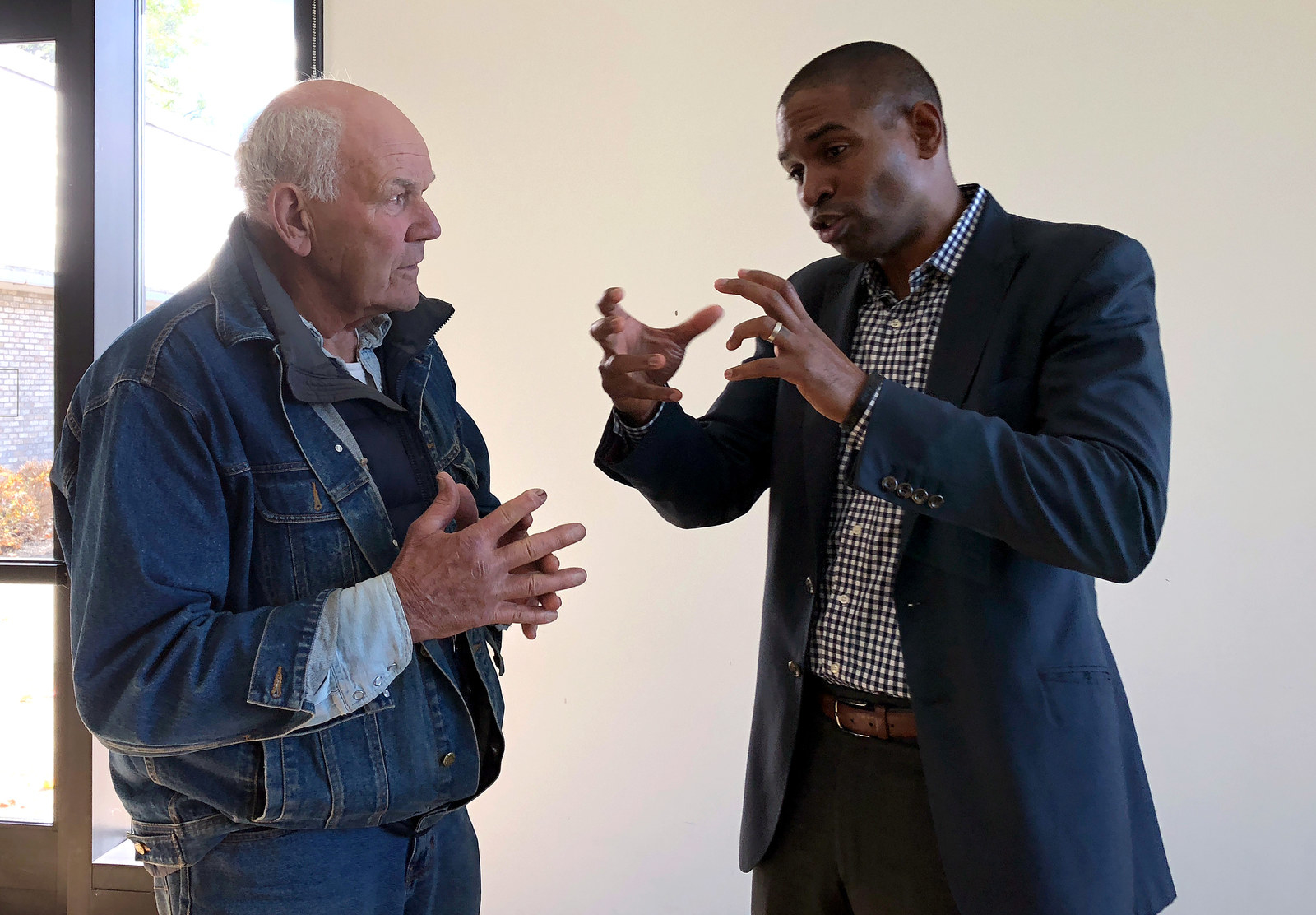 Democrat Antonio Delgado won a tight race against Republican John Faso on Tuesday to take a House spot in New York's upstate 19th District. Delgado, a black 41-year-old lawyer and former Rhodes Scholar, battled attack ads released by the National Republican Congressional Committee surfacing footage of Delgado's brief music career to label him a "big-city rapper."

Delgado's decade-old rap album received outsized attention after the ads, which portrayed his lyrics — often criticizing capitalism and racial injustice — as misogynist and inflammatory. He denounced the ads as an attempt to "Otherize" him in what was an overwhelmingly white and largely rural district that had backed Obama in 2012 before swinging to Trump in 2016.
Delgado ultimately pushed hard on health care issues, criticizing Faso's support for attempts to repeal Obamacare.
Colin Allred, Texas
In a major blow to Republicans, Colin Allred, a 35-year-old former NFL player, defeated a powerful incumbent in Texas's conservative-leaning 32nd Congressional District.

Allred, in his first run for elected office, beat out veteran Republican Rep. Pete Sessions, who is the chair of the House Rules Committee and has represented the area since 2003.
Republican groups funneled millions into the race, spending at least $4 million on ads against Allred.
Echoing the platforms of other young, progressive Democrats who swept their races across the US, he galvanized an energetic grassroots movement focused on making health care and education affordable and accessible for all Americans.
A civil rights attorney who grew up in the district, Allred touted his connections to the Dallas area and his experience being raised by a single mother, going to the YMCA after school, and then going on to play professional football for the Tennessee Titans.
He is now the third black person from North Texas to be elected to Congress, according to Dallas News.
"This win is a message to Washington," he told a cheering crowd at his victory party.
Whitmer came out of a competitive primary to defeat Republican state Attorney General Bill Schuette for the governorship in Michigan, a state that Trump carried by a thin margin in 2016.

Whitmer took up some of the bigger causes on the left in recent months: She was an outspoken critic of Supreme Court Justice Brett Kavanaugh after several women accused him of sexual misconduct, and had celebrities associated with the #MeToo movement campaigning for her in recent days.

She campaigned on feminist issues like her record on women's reproductive rights, and her support for the #MeToo movement, but also on infrastructure and clean water, an issue that continues to be important to Michigan residents in the wake of the Flint water crisis.
"The people have spoken and we chose hope and inclusion," she said in her acceptance speech. "We chose respect and collaboration and we chose bridges over walls."
Abby Finkenauer, Iowa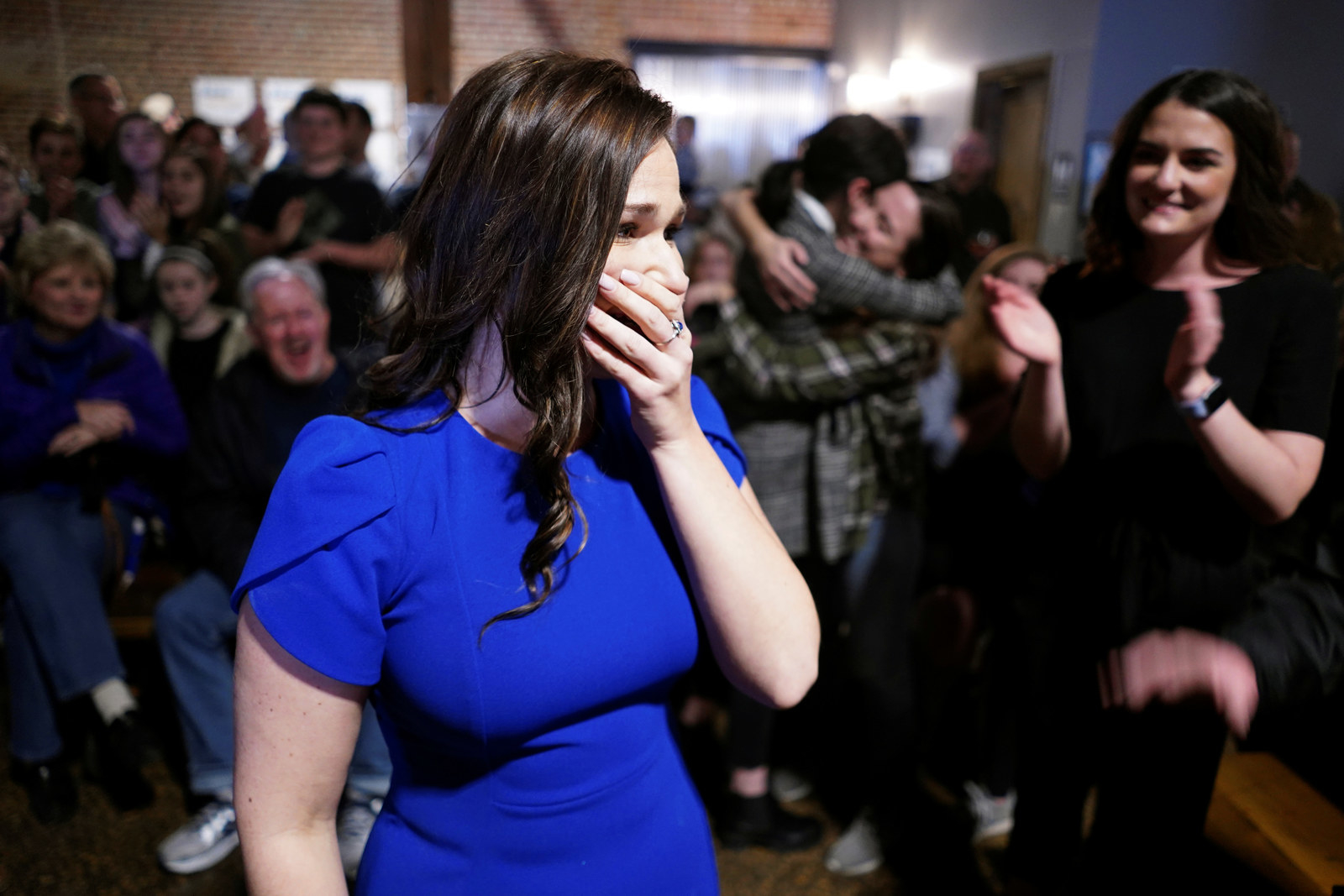 Expect to see a lot more of Abby Finkenauer, a 29-year-old Democrat who just beat a Republican incumbent in rural Iowa. Along with Alexandria Ocasio-Cortez, Finkenauer became the first woman in her twenties elected to Congress — but the two Democrats couldn't be more different. Finkenauer is a moderate; Ocasio-Cortez is an outspoken progressive.

Finkenauer ran a campaign rooted in her ties to unions and her working-class family — her father is a retired union pipefitter-welder — and spoke about issues like fixing Obamacare and offering trade and apprenticeship programs.
What matters especially about Finkenauer is that she's a young, fresh face in Iowa, a state that is going to mean a lot to Democrats as the presidential primary approaches rapidly.