SAN JUAN — Almost every day, Adrian Hernandez makes the 15-minute drive from his home in Barrio Obrero, a working-class neighborhood that's been pitch-black at night since Hurricane Maria, to one of San Juan's most luxurious hotels, where he works as a bellhop. There, a 24-hour generator is now powering not only the Wi-Fi and air conditioning but also multiple restaurants and bars that have sprung back to life in recent days.

Hernandez, 29, works at the hotel while he's finishing his degree in digital communications at the Universidad Metropolitana in San Juan. And while the house he lived in with his mother before Hurricane Maria made landfall lies in shambles and Puerto Rico continues to struggle (with 95% of people still lacking electricity and 55% without drinking water, according to figures released by the government on Saturday), he said he's upbeat about his future.

"I just stay positive," he told BuzzFeed News on his longer-than-usual drive to work on Saturday, laughing about how people in San Juan are driving more carefully now that there aren't many functioning traffic lights in the city. "I don't think about stuff, compare stuff, I just try to be a better person. Everything's going to come to you. It's like karma."

He's relieved that both he and his mother (who works in administration in a local hospital's emergency department) are able to go to work in the aftermath of the disaster that's crippled Puerto Rico, and said the hotel has offered that he can stay overnight after his shifts if he needs to.
But back in Obrero, on a street where most homes are made of wood, he stood outside his mother's house on Saturday with her, taking in the damage. The roof was severely damaged and had to be removed after the storm.

His mother, Maritza Rivera, has lived in Obrero for about nine years, and in this house (which she rents) for two years. She said she hasn't heard from the landlord since the storm. She's registered with FEMA but doesn't know when they'll arrive to begin inspecting the damage.
Rivera worked 32 hours straight at the hospital after the storm hit. Even now, she's working 12-hour days and is on call constantly. The family had evacuated their house the day before the storm hit; Rivera took only her essentials and important papers with her. She lost almost everything she left in the house.
"It was horrible," she said. "I can't even explain it to you, honestly. Everything that you've achieved with a lot of work and sacrifice, to have what little you had, out of nowhere to lose that."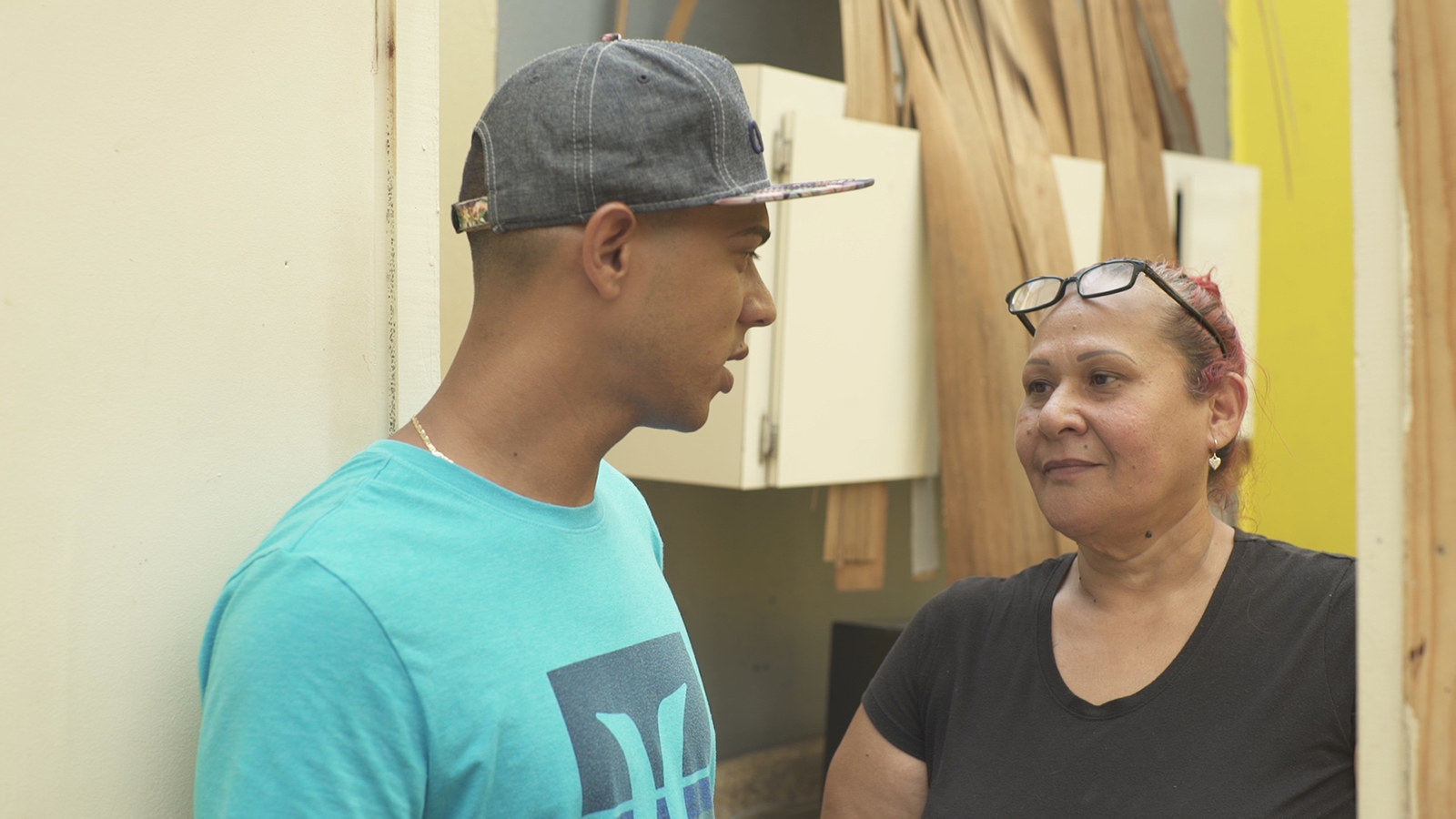 She said her major concern right now is to find a permanent place to live since her house is inhabitable. She said she's not sure where she'll go but she wants to leave the neighborhood, maybe even San Juan.

"To be left with just the clothes in which you left," she said. "It's something that i have never experienced before in my life."
For now, Hernandez and Rivera, along with Rivera's husband, are staying at a house across the street from their home, where they have running water and they've been able to charge their cell phones through power from a neighbor's generator.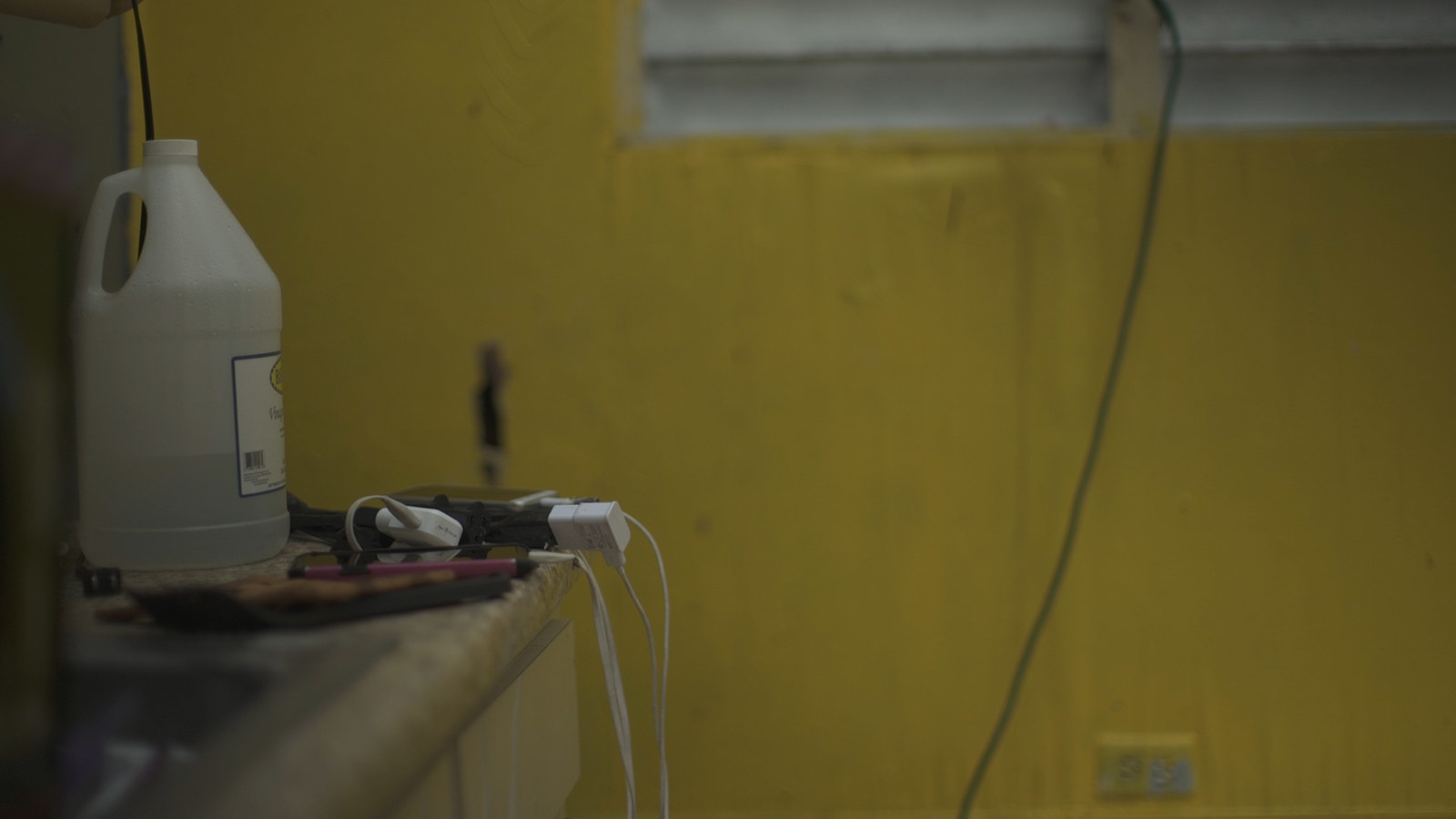 Hernandez thinks it would take just four or five days to repair the house if they had all the materials they needed and helping hands. He said he has seen local government workers come through the streets picking up trash and clearing roadways, and that friends in the neighborhood would help him if he had resources.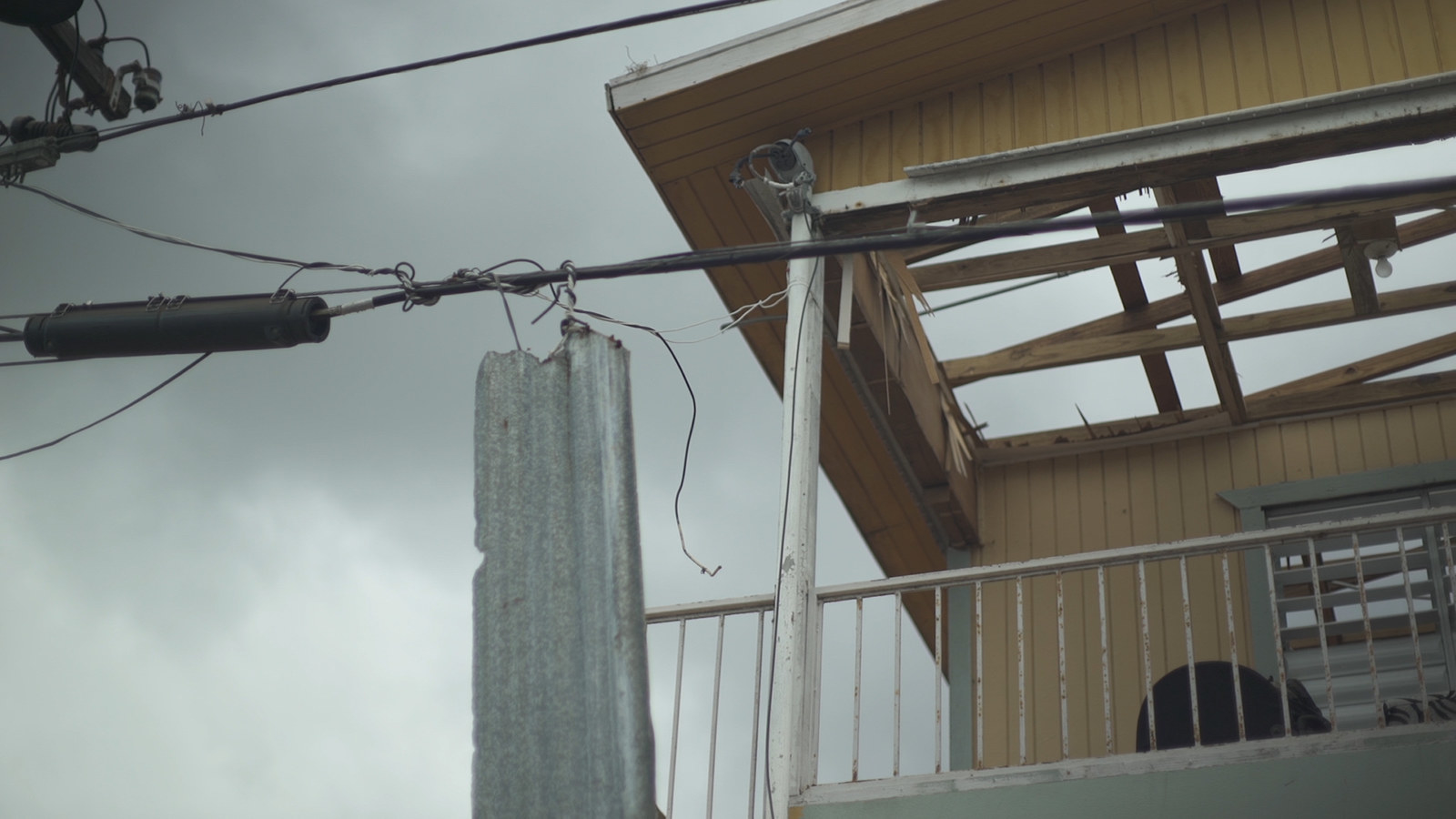 Standing on the back porch of the house, looking out over the neighborhood, he said of his mother, "She's strong. She's a strong woman, like all Puerto Rican women. She's surviving like everybody."

"Basically I'm good, I'm just trying to be with my mom. I always make sure she's safe," he said. "We don't have control over this, this could happen to anyone… I would say that [people] have to stay together, put apart their differences and help each other, like people."
Adrian wants to finish his degree in San Juan within a year and go back to his wife and 3-year-old son, who live in Tampa, Florida. Right now, his college remains closed, but he said he expects to be back at school in a few weeks, and he'll have a lot of work to do to catch up.
Under normal circumstances, you'd find him in the San Juan neighborhood of La Perla when he's done with work and school, playing basketball with friends late into the night to unwind. These days, aside from working he's spending most of his time helping his mother. But he seems undaunted by everything ahead of him personally, and for his island more broadly.
"I see a lot of people positive like me — probably a lot of people are passing through worse situations than me," he said, approaching the hotel in his car. "But I see everything in the right position and how it's supposed to be in a few months. I know my mom is going to be good. Thank god she's got a job. She saved some money, and I'm helping her out a little."

CORRECTION
Adrian Hernandez's last name was misstated in a previous version of this article.