Kanye West was the musical guest on this week's season premiere of Saturday Night Live.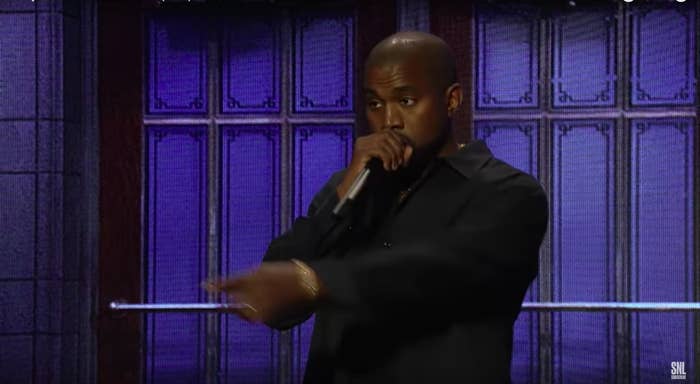 But things got really weird as the show was winding up, after Kanye performed while wearing a MAGA hat.
That's when his pro-Trump rant started.
"The blacks want always Democrats," Kanye said. "You know it's like the plan they did, to take the fathers out the home and put them on welfare … does anybody know about that? That's a Democratic plan."
By this point, the show was no longer broadcasting, but comedian Chris Rock and others in the audience posted clips of the rant online.
"There's so many times I talk to, like, a white person about this and they say, 'How could you like Trump? He's racist.' Well, uh, if I was concerned about racism I would've moved out of America a long time ago," Kanye said.
Kanye first tweeted about loving Trump back in April.
At one part of Rock's video, several people in the crowd can be heard booing.
At another point, Rock himself can be heard saying, "Oh my god."
Host Adam Driver and cast members behind Kanye could be seen rolling their eyes and shaking their heads while he ranted. Others stared at the floor uncomfortably.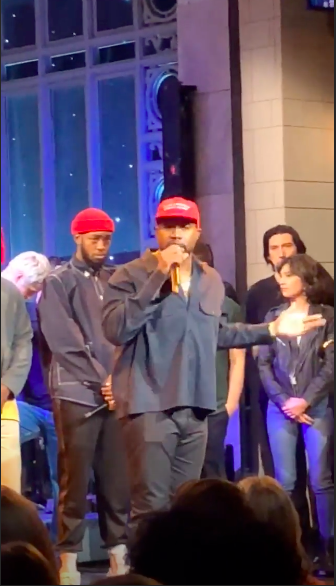 But at least one person was thrilled with Kanye's words about the president: Trump himself.
"He's leading the charge!" Trump tweeted Sunday afternoon.
After the president's tweet, Kanye also shared some more posts on Twitter, including this photo of himself on a private jet accompanied by words that sounded like a slogan for the Trump campaign.
Captain America actor Chris Evans was not having it. "There's nothing more maddening than debating someone who doesn't know history, doesn't read books, and frames their myopia as virtue," he tweeted. "The level of unapologetic conjecture I've encountered lately isn't just frustrating, it's retrogressive, unprecedented and absolutely terrifying."