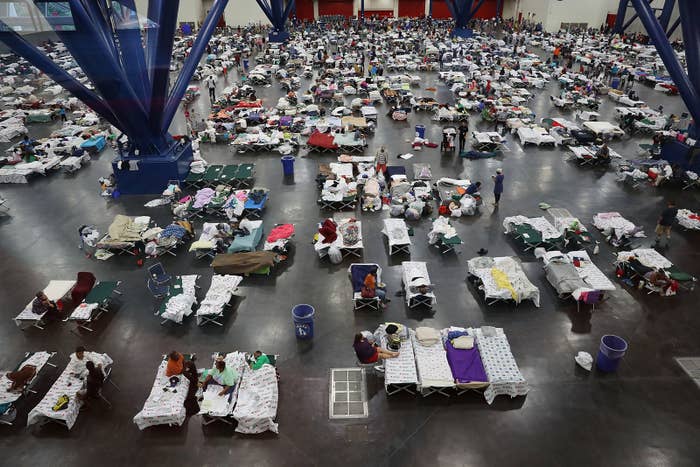 DALLAS — Despite Texas cities like Dallas, San Antonio, and Austin building emergency shelters to house thousands of Tropical Storm Harvey evacuees, Houston on Wednesday assured residents there are no plans to send those in need out of the city.

"We greatly appreciate all the offers of shelter assistance from other cities, but currently we have no plans from the city or the main partner, the American Red Cross, to transition individuals into other outlying areas," Houston city spokesman Marc Eichenbaum told BuzzFeed News.
The need for shelter assistance "crested" in Houston as Harvey moved away from the city Wednesday morning and some waters began to recede, Eichenbaum said.
"This is natural as you have individuals in shelters who are there because their houses are uninhabitable," he said. "And you have other people whose houses were threatened and they needed to escape the elements. And now, as the storm has passed, some are finding that their houses are safe to return to, or the need to be sheltered from the elements is no longer an issue."
The NRG Center took in 900 people on Tuesday night and expected another 1,500 on Wednesday, a spokesperson for Barker-Ripley, the Houston nonprofit running the shelter, told BuzzFeed News.
In the aftermath of Hurricane Katrina in New Orleans in 2005, the first wave of buses carrying evacuees out of the city arrived in Houston, Austin, and Dallas on Sept. 1, nine days after the storm began. Four days later, 66,000 New Orleans residents had been evacuated from the city by bus or plane, according to the US Department of Transportation.

Despite the reassurances in Houston, other city officials said they would remain on standby and were prepared to take in large influxes of evacuees if needed.
In Dallas, the majority of rows and rows of beds — 5,000 in total — at Kay Bailey Hutchison Convention Center were empty. By 6:30 p.m. Tuesday, just 277 people had checked into the center.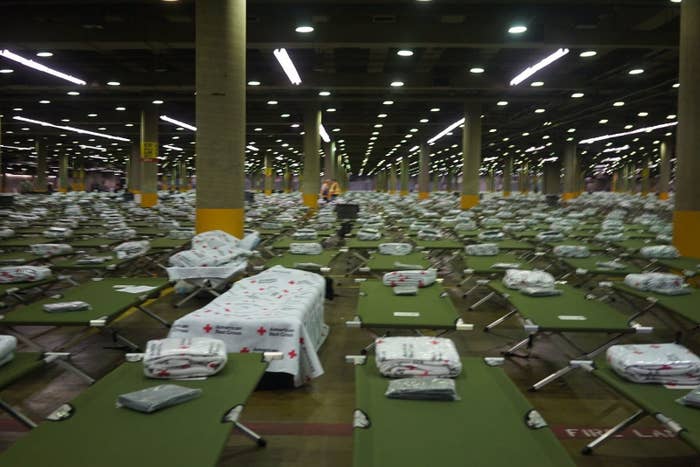 Several organizations had been gearing up for evacuees to arrive at the convention center — educational services to register children and teenagers at Dallas schools, along with day care centers ready to relieve parents when needed.

"Everyone is just waiting," Alaa Ali, a volunteer with the Islamic Relief Fund, said.
A prayer room had also been set up for Muslim evacuees.
"If all of [the evacuees] showed up right now, we'd have the resources there to handle it," said Krystal Smith, regional digital communications specialist for the Red Cross in Dallas. "And obviously we're expecting a huge influx of people."
San Antonio had prepared to take in 10,000 evacuees, with more than 200 buses ready to transport people out of Houston.

"We are collectively a city on standby, so we have not been asked to start deploying to pick up vast numbers of people from Houston," said Woody Woodward, a spokesman for the San Antonio Office of Emergency Management. "That's the big question that we've all been wondering for the last couple of days, is if in fact we're going to be asked to bring large numbers of folks here," he said.
San Antonio has around 800 people in its shelters, but most of them are from other storm-ravaged parts of Texas, not Houston, Woodward added.
In Austin, where a 2,500-person shelter in the convention center was being set up, the city was still preparing to take people in, a spokesperson told BuzzFeed News. And the Texas Department of Public Safety told BuzzFeed News that while there are buses on standby in surrounding cities, none have been deployed because Houston authorities have not requested them.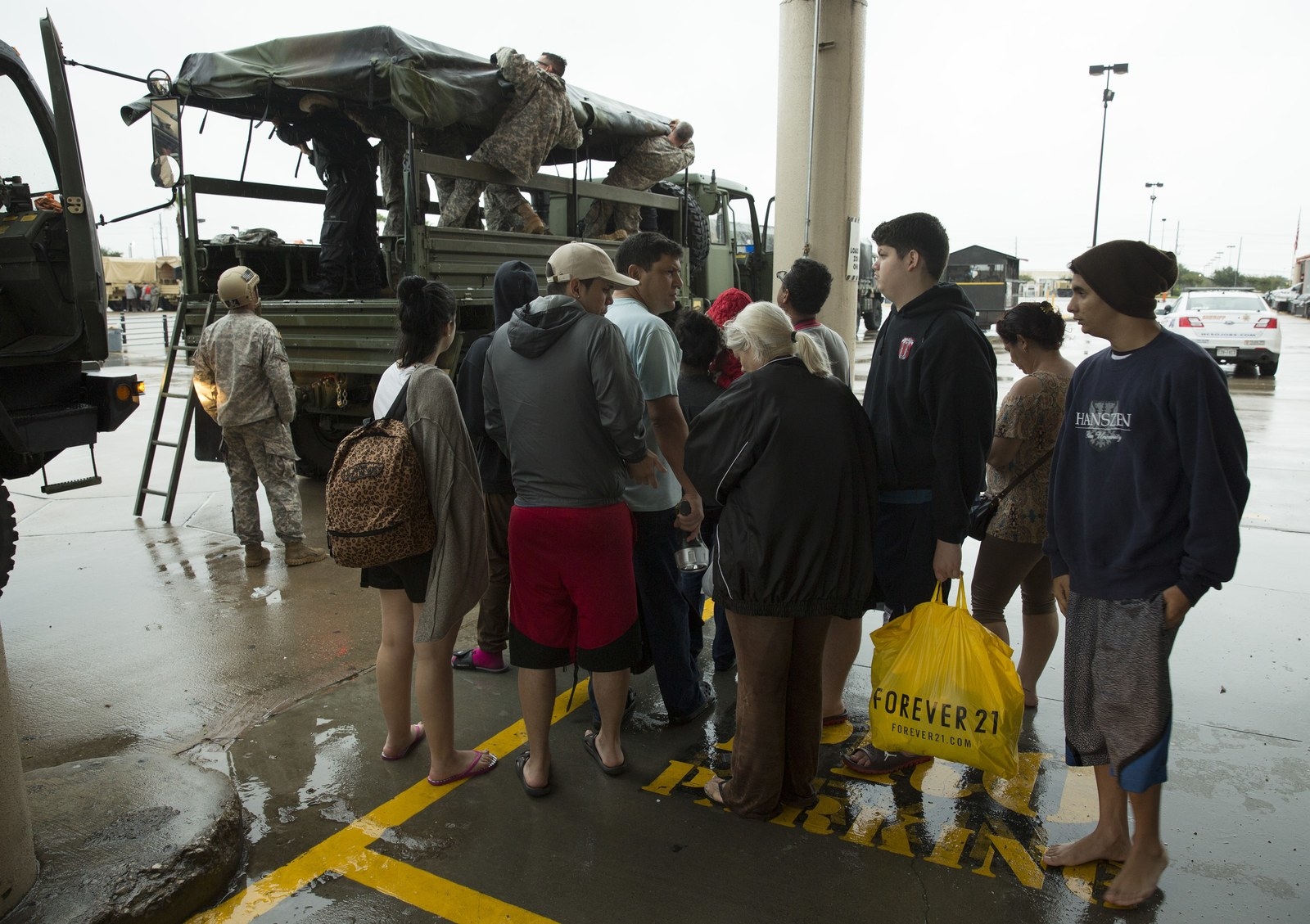 Back in Houston, Eichenbaum said that while the number of people seeking shelter has peaked, that does't mean the city is out of the woods.

"We are continuing to still do rescues — there are still areas that are experiencing flooding," he said. "There will continue to be people in difficult situations that will need shelter services."

By Wednesday night, officials announced Houston's NRG Center — where thousands of cots were open —would take on the role of regional shelter, allowing smaller shelters to close. The NRG Center's large exhibition space allows for medical facilities, childcare, and transit access; critical resources that can't be duplicated in community-run shelters.
"We have the shelter capacity for the individuals in need, that need has reached its peak, and we are concentrating on serving their need ... so that they're able to exit out of the shelters into a more transitional or permanent situation so they can continue with their lives," Eichenbaum said.
If you've been impacted by the storm in Texas or have a tip about rescue, relief, government, or aid efforts, call the BuzzFeed News tipline at (646) 589-8598. Find us on Signal, email, SecureDrop, and more here.