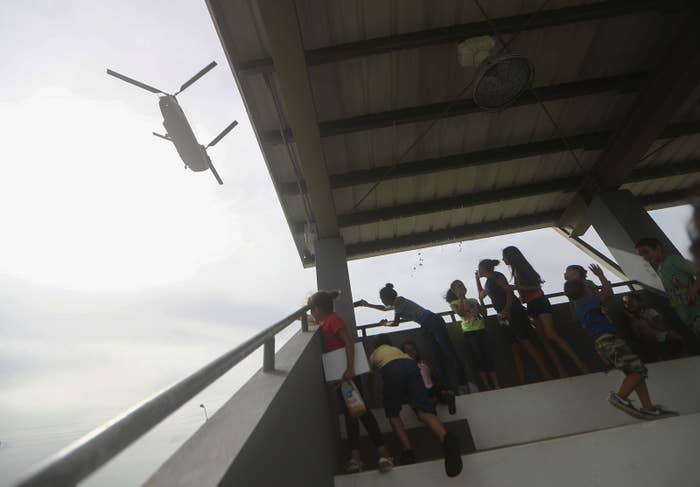 More than a month after Hurricane Maria made landfall in Puerto Rico, US officials plan to fly the nearly 3,000 people still in shelters on the island out to New York and Florida.
"Based on states selected by the governor, FEMA is working to establish host-state agreements with both Florida and New York to accept those identified survivors," a spokesperson for the Federal Emergency Management Agency told BuzzFeed News.
The airlifts will be provided as part of the agency's Transitional Shelter Assistance Program (TSA).
"A thousand miles adds a whole level of complexity to this," Mike Byrne, a federal coordinating officer for FEMA, told CBS News, who first reported the airlift plan. He noted that just 30 out of 300 families FEMA interviewed on Tuesday said they'd be interested in using the service.
"People really don't want to leave their homes," he said. "We want to give them every opportunity we can to be able to stay here, whether it's providing financial assistance or repairing their homes. So we are going to work hard on those things so people don't have to leave."

Puerto Rico Gov. Ricardo Rosselló's office did not immediately respond to a request for comment.