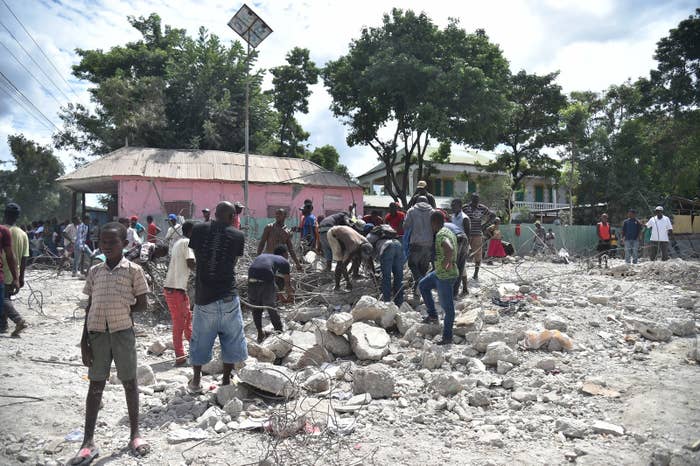 At least 12 people died and 188 others were wounded after a magnitude 5.9 earthquake rocked Haiti on Saturday night, according to the Haitian interior ministry.

Haiti's Interior Minister Fednel Monchery told a local radio station, MAGK9, that 12 people had died as of Sunday afternoon, the Associated Press reported.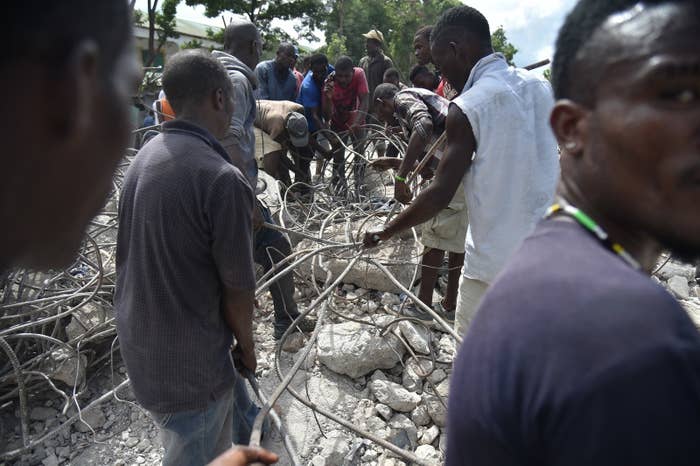 A powerful aftershock hit northern Haiti Sunday, as officials and emergency crews brought relief supplies to the area. The earthquake's epicenter was close to that of the first quake, about 9.8 miles northwest of Port-de-Paix, according to the US Geological Survey.
Haitian President Jovenel Moïse had visited the city Sunday to meet with officials coordinating the response to Saturday's earthquake.

Authorities were evaluating their next steps from an operations center in Port-de-Paix, Moïse tweeted.

The country is still recovering from the damage inflicted by the 7.1 magnitude earthquake that hit the country in 2010, which killed 300,000 people, and a cholera outbreak that followed, which killed thousands more. The disaster displaced 1.5 million from their homes, and wreaked destruction on Haiti.
The devastation from the 2010 earthquake led the US government to offer Temporary Protected Status designation to about 59,000 Haitian immigrants impacted by the earthquake. The TPS designation meant immigrants in the US would be allowed to stay in the US and work until conditions in Haiti improved.

In November 2017, the Trump administration moved to end TPS designation for Haiti, as well as other countries, arguing that conditions on the ground of the countries had improved and immigrants could return. A California federal judge temporarily blocked the move Wednesday until a lawsuit challenging the TPS termination is resolved.
This is a developing story. Check back for updates and follow BuzzFeed News on Twitter.