A Group Of Senate Democrats Are Asking HUD Why DACA Recipients Are Being Denied Federal Housing Loans
The senators wrote in a letter to HUD officials that they are "appalled" by the Trump administration denying FHA loans to DREAMers, following BuzzFeed News's report on the informal new policy last week.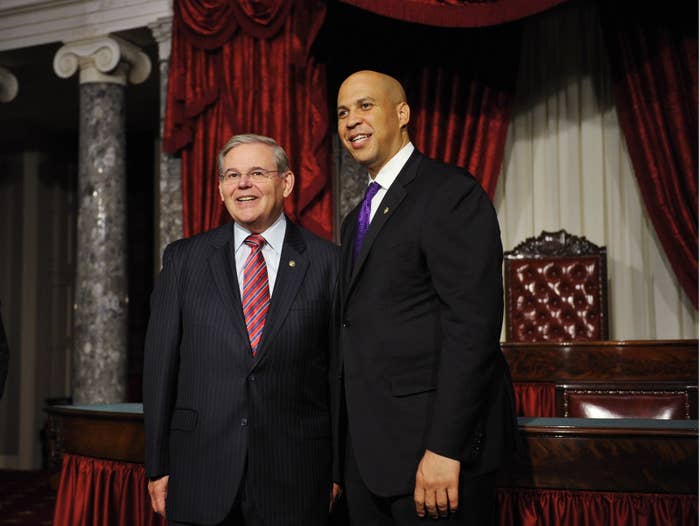 WASHINGTON — A group of Democratic senators are asking the Trump administration for answers on why federal housing officials are telling lenders to deny DACA recipients government-backed home loans.

The letter, signed by Democratic Sens. Bob Menendez, Cory Booker, and Catherine Cortez-Masto, comes in response to a BuzzFeed News's report on Friday which revealed that Department of Housing and Urban Development officials are now telling lenders not to grant DACA recipients home loans insured by the Federal Housing Administration.
"We are extremely alarmed about recent reports that the Department of Housing and Urban Development (HUD) has implemented an unofficial policy of denying Federal Housing Administration (FHA) insured loans to Deferred Action for Childhood Arrivals (DACA) recipients," the letter to HUD officials reads. "We are appalled that the Trump Administration would exploit a federal government program to deny Dreamers an opportunity of owning their own home, a cornerstone of the American dream."
As BuzzFeed News reported on Friday, DACA recipients, loan officers, realtors, and industry associations say HUD officials have been telling lenders not to approve government-insured home loans for DACA recipients, following the Trump administration's unsuccessful push to rescind the program.
That's despite there never being a policy change announced publicly, and no guidelines in HUD handbooks that specifically disqualify DACA-recipients.

The home loans, insured by the Federal Housing Administration, are intended to be accessible to low-income buyers, and require a lower down payment than most conventional mortgages. Because they're government-insured, they give lenders some security in case the borrower defaults on payments.
One DACA recipient, Edith Aguirre Vazquez, said that a lender told her right before she was about to close on a house in November, that she was no longer eligible for the FHA-insured home loans because of her immigration status.
"I had already sent all the paperwork that I needed; we had just done the house inspection," Aguirre told BuzzFeed News.
"I've been here since I was 3 years old," she added. "I feel as American as anybody else and I'm kind of getting doors shut, getting blamed for something that you had no choice of."
In their letter Tuesday, the senators are asking HUD to answer questions about whether the agency's policy regarding DACA recipients' eligibility for FHA-insured mortgage loans has changed, what advice lenders are being given, and information on how many applicants for FHA-backed loans have been denied based on their immigration status.
"Denying DACA recipients access to affordable mortgage loans is morally wrong, unfair, un-American," Menendez said in a statement to BuzzFeed News. "If these reports are true, this would be yet another example of the Trump Administration trying to circumvent the federal courts by punishing Dreamers for remaining in the only country they call home, working hard and providing for their families."
The senators wrote that they find it "extremely problematic" that HUD would change their advice to lenders without officially changing their policy, adding that they would expect clear legal reasoning, public input, and communication to lenders if there has been a change.
"Anything less unfairly leaves borrowers, lenders, and real estate professionals in a state of limbo," they wrote.