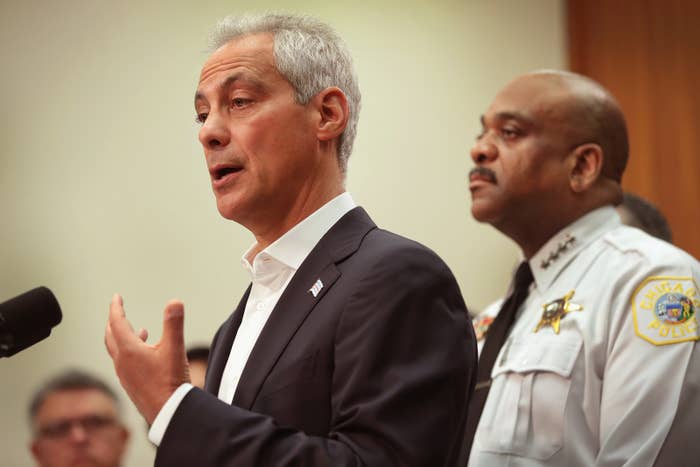 Chicago officials are suing the Department of Justice over rules they argue would force the city to give federal immigration officials sweeping access to people being detained in local jails or face losing out on millions in grant funding.
The grant conditions, the city argues, are "unauthorized and unconstitutional."
Chicago is one of dozens of so-called sanctuary cities across the United States that have pledged to not fully cooperate with immigration officials, arguing that doing so would harm relations and create distrust with residents.

"These new conditions also fly in the face of longstanding City policy that promotes cooperation between local law enforcement and immigrant communities, ensures access to essential city services for all residents, and makes all Chicagoans safer," the lawsuit, filed Monday, states.
The city received $2.3 million from a federal grant program last year to buy SWAT equipment, police cars, radios, and tasers, according to Chicago Mayor Rahm Emanuel's office.

This year, the Department of Justice announced that in order to receive grant funding, cities will be required to notify federal agencies 48 hours before releasing anyone suspected of being in the US illegally, even if the individual has not been charged with a crime. A further requirement, that immigration agents must also be allowed access to police stations and law enforcement facilities, "effectively federalizing all of the city's detention facilities," the lawsuit states.
"This administration is committed to the rule of law and to enforcing the laws established by Congress," Attorney General Jeff Sessions said in a statement Monday afternoon. "To a degree perhaps unsurpassed by any other jurisdiction, the political leadership of Chicago has chosen deliberately to adopt a policy that obstructs this country's lawful immigration system."
Despite Chicago's sanctuary status, the city's police are already allowed to share information with federal agents about undocumented immigrants who have prior felony convictions, pending felony prosecutions, or who are in the department's gang database.
Under the city's "Welcoming City Ordinance," Chicago officials are prohibited from asking about a person's immigration status and turning undocumented immigrants over to Immigration and Customs Enforcement. Local activists, with the support of some council members, are pushing to tighten up the ordinance to codify the city's position that Immigration and Customs Enforcement agents should not be freely allowed into law enforcement facilities.
"The [Justice] Department puts Chicago in an untenable position, with the clock winding down: agree, by September 5, 2017, to accept the department's new unconstitutional grant conditions, which would wipe away policies that have built trust and cooperation between law enforcement and immigrant communities over the decades; or stand on its rights and forfeit crucial funds that it and the eleven other jurisdictions on whose behalf it submits Byrne JAG applications have counted on for more than a decade to provide critical (and, at times, lifesaving) equipment to Chicago Police officers and critical services to Chicago residents," the lawsuit states.
Sessions said in July that cities that do not comply with the Trump administration's policies of aggressively pursuing and deporting undocumented immigrants "make all of us less safe."

"In 2016, more Chicagoans were murdered than in New York City and Los Angeles combined," Devin O'Malley, a DOJ spokesperson, told BuzzFeed News. "So it's especially tragic that the mayor is less concerned with that staggering figure than he is spending time and taxpayer money protecting criminal aliens and putting Chicago's law enforcement at greater risk."
That's the same message that President Donald Trump delivered during his campaign and in the months after he took office — that he believes undocumented immigrants are to blame for violent crime in cities like Chicago.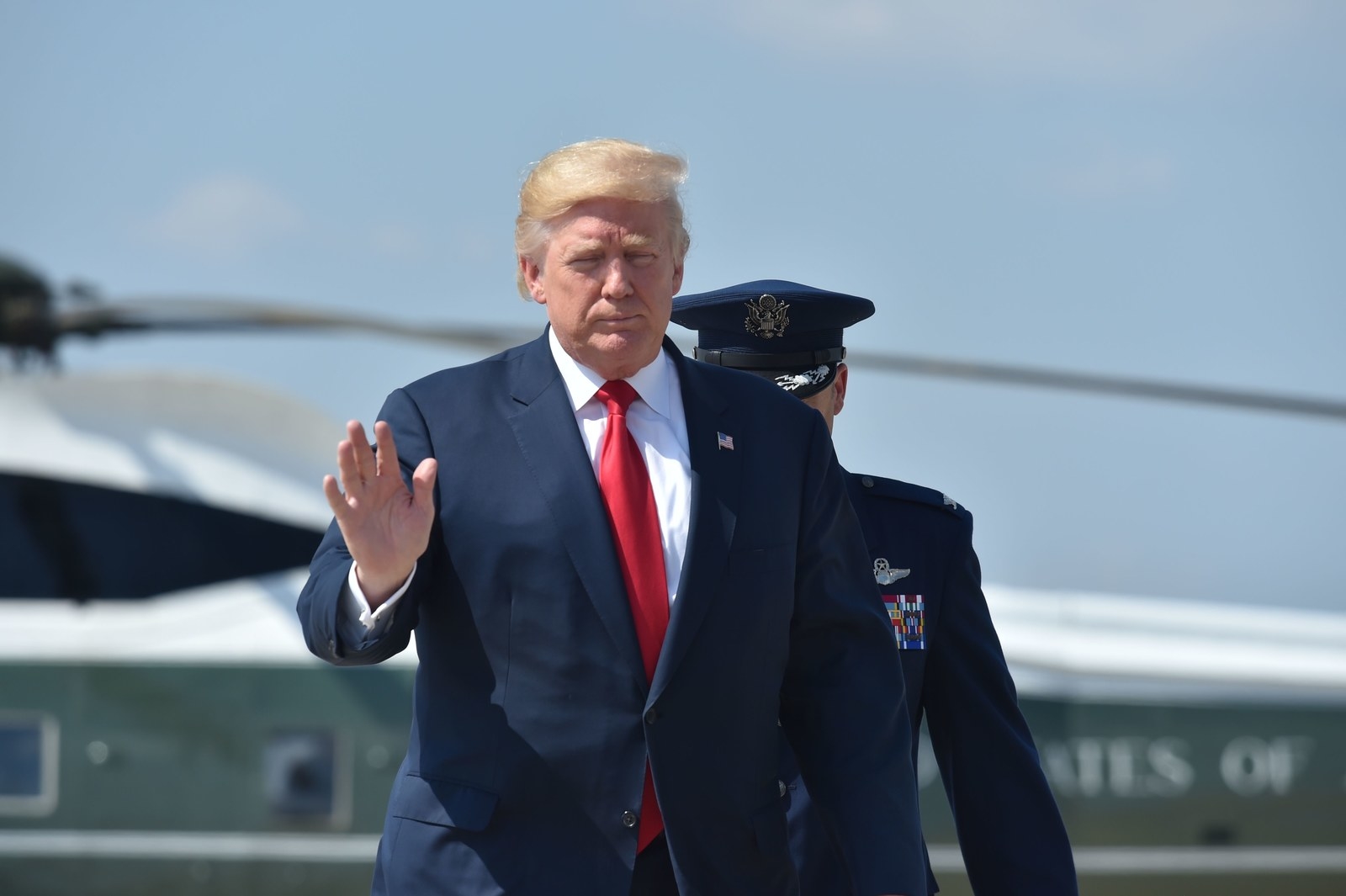 But studies don't support the claim that immigrants commit more crimes than people born in the US. One 2015 study from the American Immigration Council found that while the foreign-born population of the US grew from 7.9% to 13.1% between 1990 and 2013, the violent crime rate declined 48%.
The same study looked at 2010 Census data and found that incarceration rates for young, less-educated Central American–born men were significantly lower than for US-born young men with similar education levels.
Several other studies in recent years have come to the conclusion that immigrants are less likely to commit crimes than people born in the US.

Zoe Tillman contributed to this report.