Puerto Rico's first lady sent a single artisanal candle to mayors of areas across the island whose citizens are still waiting for electricity — and later apologized on Wednesday after she came under intense criticism.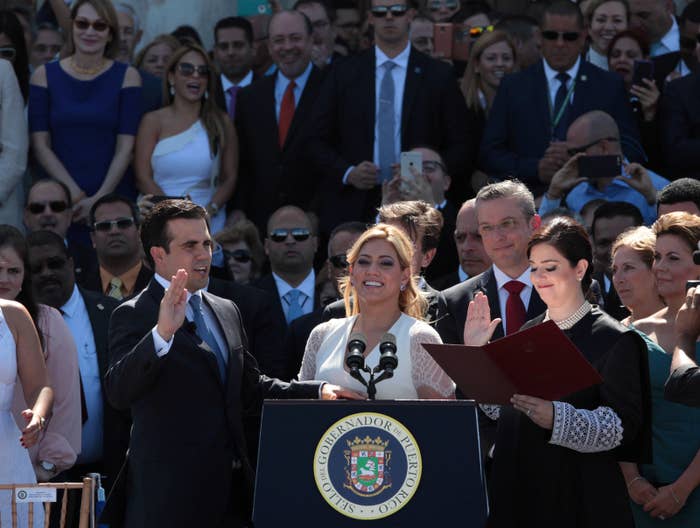 Beatriz Rosselló's apology came after the mayor of the eastern municipality of Yabucoa, Rafael Surillo, said on Monday that the gift came at "the least appropriate moment" given that 90% of his municipality is still in darkness.
"I'm not sure what the intention is, but this comes at the least appropriate moment given the situation that our people in Yabucoa are living with," Surillo said during an interview Monday night on the Univision Puerto Rico program Jugando Pelota Dura.
On Wednesday morning, after local media picked up Surillo's comments, Rosselló said on Twitter that the gift was meant as a gesture of "unity and hope" and that she was "sorry the gesture had been misinterpreted."
She said the scented candles were hand-made by a woman entrepreneur who "like so many others is fighting day after day to move forward" and that the candle holders were made from a tree on the grounds of the governor's mansion that fell during Hurricane Irma in September. The gifts bear the seal of La Fortaleza — the governor's office.
She said each candle took "many hours of intense labor, working with the purpose of unity and hope."
On Monday night, Metro Puerto Rico went with the headline "The Mayor of Yabucoa says Fortaleza sent him a candle for the lack of electricity."
On Tuesday, NotiCel wrote, "The first lady sending candles to towns without energy is being criticized."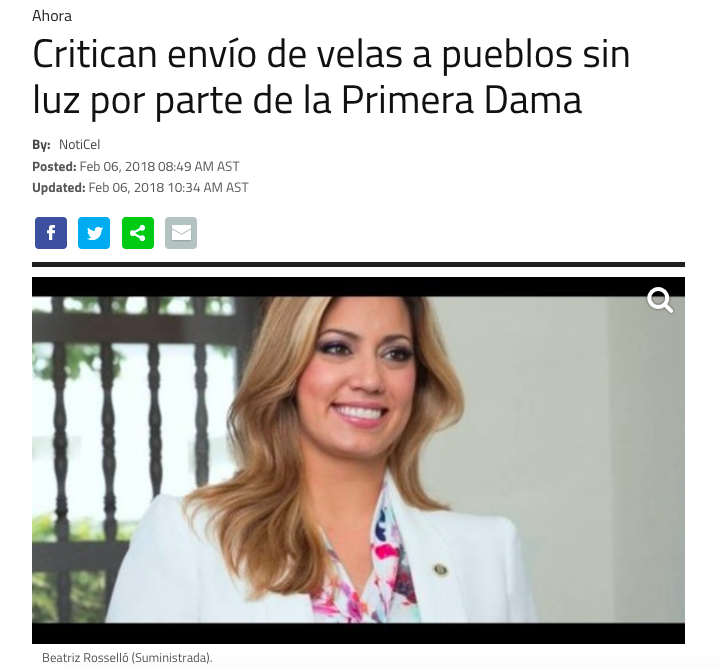 And on Wednesday morning, Primera Hora ran a picture of Surillo with one of the candles and the headline "He burned them!" (¡Se les quemó!)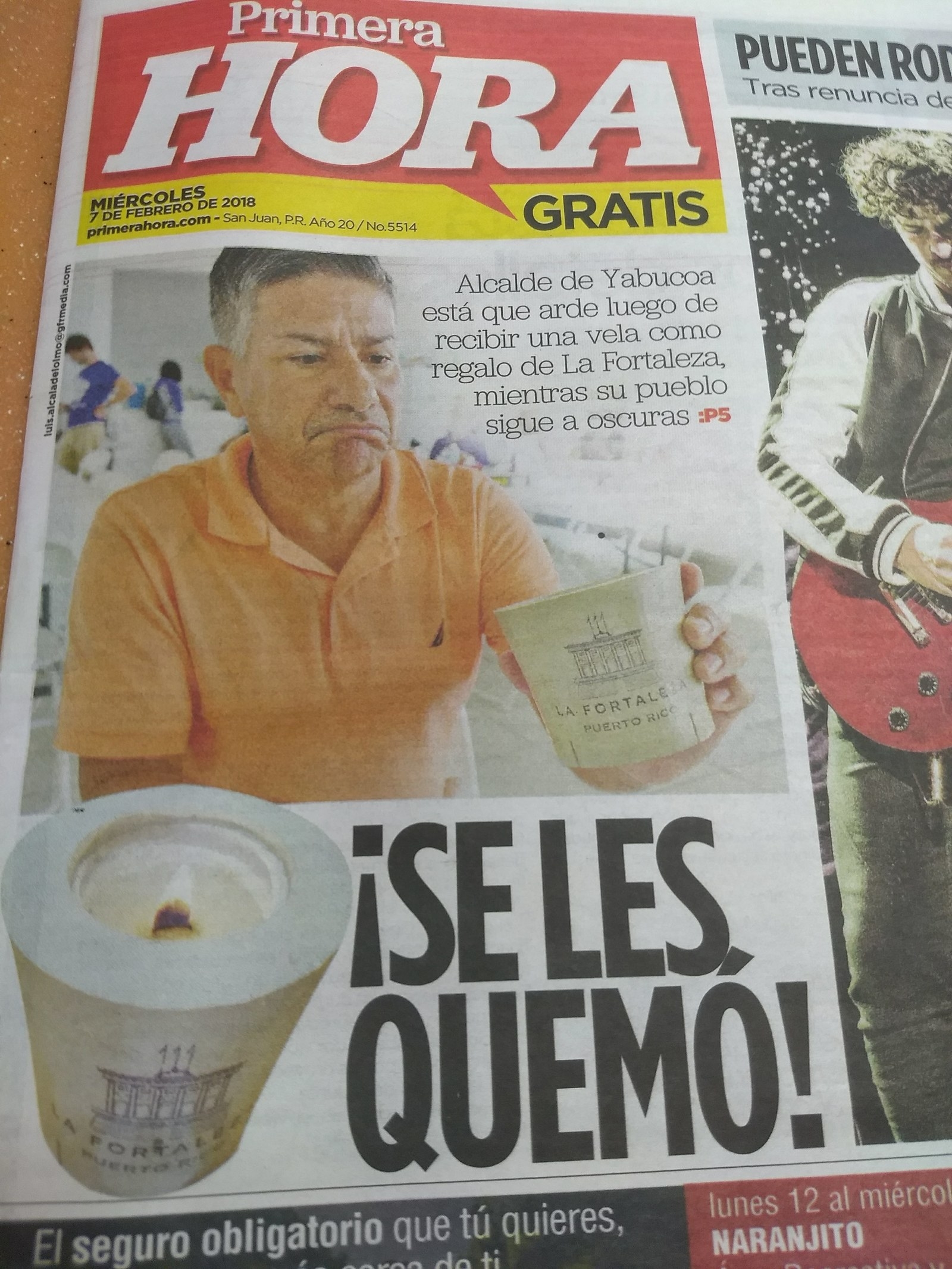 In mid-January, Surillo participated in a protest in San Juan alongside mayors of other municipalities demanding that the Puerto Rican government do more to bring electricity back to their areas.
"We're good people in Yabucoa but sometimes things make us feel indignant too. In these times in which I have almost 90% of my population without electricity, I think this is not the moment for the kind of thing," said Surillo in the interview on Monday.
Surillo belongs to the opposition Popular Democratic Party (PDP). Some people on Twitter said he was just playing politics:
"Believe me, nobody misunderstood. Only people with bad intentions and who play politics take advantage of the kind of criticism this could generate."
"You are blessed! And your work is excellent. These are just political agendas. Keep doing your good work."
"I want one of the ones they return, they're very pretty!"
Others said the first lady's gifts were in bad taste:
"It's like sending a canister of sweets to someone with chronic diabetes. It doesn't matter if they're artisanal."
"How would you like a mayor who's fighting to give his people energy to react? Your government doesn't listen or respond. To have a whole town in darkness and people dying. It's not about misinterpretation, it's having common sense. #PNPDisaster"
"It's not that they've misinterpreted it, it's that PR is going through such a difficult situation and continues to go through so many things, and for you to arrive with these candles, well… it could be in bad taste. You have to think these things through before doing them."
"Anyone who doesn't understand that in this emergency of #HURCNMaria we're going to associate a candle with the lack of electricity, even if it's aromatic and artisanal, is insensitive, including you. There are still hundreds of thousands of people without power. There are other more appropriate artisanal things from #PuertoRico."
The governor's office and Surillo's office did not immediately respond to requests for comment.
CORRECTION
A previous version of this post misspelled Rafael Surillo's name.