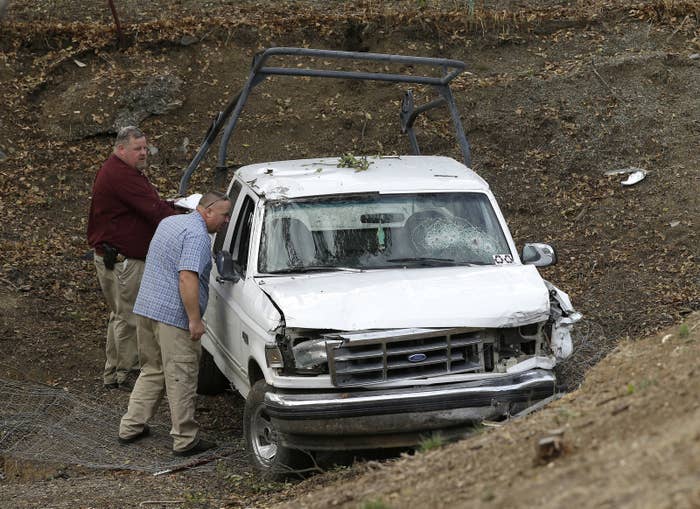 The wife of the man who went on a deadly shooting spree in Northern California on Tuesday was found dead under the floorboards of their home, authorities said.
The discovery raises the number of those killed by the shooter, identified by authorities as Kevin Janson Neal, to five. Neal was later killed by officers who encountered him on the road.
Tehama County Assistant Sheriff Phil Johnston identified Neal as the shooter during a press conference on Wednesday morning. Neal began shooting seemingly at random near his property in the rural town of Rancho Tehama on Tuesday afternoon.
Johnston told reporters on Wednesday that after Neal killed his wife, he drove to the Rancho Tehama Elementary School, which administrators had already placed on lockdown upon hearing gunshots down the road. When he failed to gain entry to classrooms, he drove away and was later forced off the road and killed by officers.
Johnston said officers found his wife's body on Tuesday night.
"We found her dead body concealed under the floorboards of the residence last night," Johnston said. "She was obviously the victim of several gunshot wounds. That was probably what started this whole event."
While conducting interviews in the aftermath of Tuesday's shooting, neighbors told law enforcement they had heard "a domestic incident" between Neal and his wife on Monday night, but the sheriff's office did not receive a report about the incident, Johnston said.
"He had literally cut a hole on his floor. We are confident that he murdered her, shot her, at some point probably late Monday, and literally just put her body in the floor and covered it up," Johnston said.
Seven children were injured in the shooting spree, four of them at the school, authorities said.
Five of the shooting victims are still in the hospital, including one child.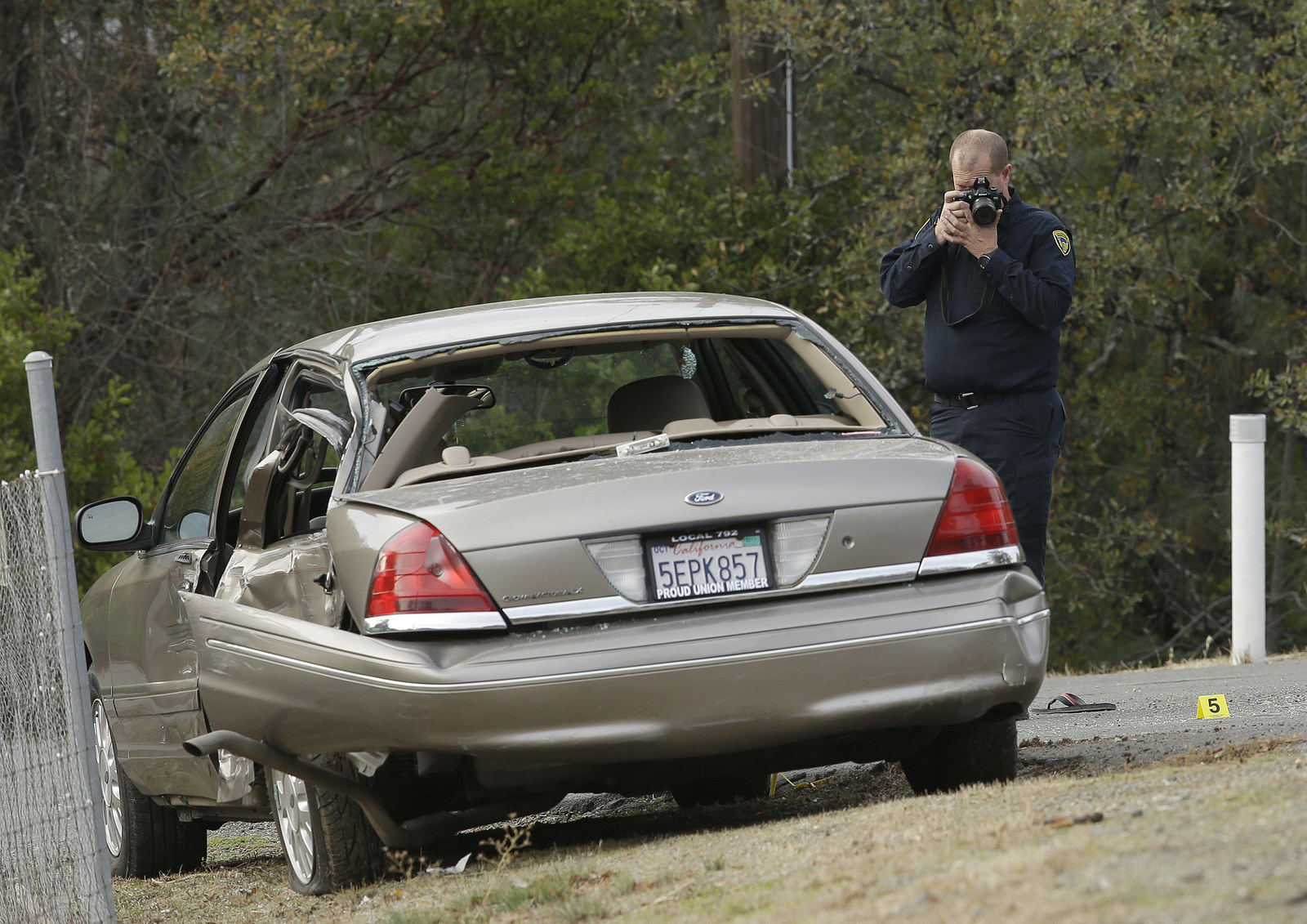 Neal also appears to have made his own semi-automatic weapons, which he used during the shooting, Johnston said.
"Two semi-automatic rifles with multi-round clips were seized," he said. "These firearms are manufactured illegally, we believe by him, in his home. They were obtained in an illegal manner, not through a legal process. They were not registered."
Neal was out on bail after having been charged with assault with a deadly weapon in January, officials said.
"He bailed immediately from the jail, so he was able to make bail in the amount of $160,000," said Tehama County District Attorney Gregg Cohen at the news conference on Wednesday. "A person is innocent until proven guilty … The system works by being arrested, placed in jail, and then that person is, based on the Constitution, entitled to bail. And that is what happened in this case."

Johnston reiterated that the school's decision to go into lockdown mode as soon as shots were heard likely prevented more loss of life.
"I really truly believe that we would have had a horrific bloodbath in that school if that school hadn't taken that action when they did," he said. "They went on immediate lockdown. They practiced it."