Thousands of Puerto Rico residents struggling to get by in hurricane-ravaged homes went without badly needed roof supplies after US officials awarded $30 million in contracts to a little-known Florida company that ultimately never delivered the goods.
The company, Bronze Star LLC, was not able to provide the tarps and temporary plastic roofs as required on time, the Associated Press reported on Tuesday. The Federal Emergency Management Agency (FEMA) canceled the contracts on Nov. 6 before paying out the $30 million.
The AP reported that Bronze Star, which was established just months before Hurricane Maria hit Puerto Rico, was awarded two contracts to provide 500,000 tarps and 60,000 rolls of plastic sheeting on Oct. 10. However, the company never delivered the materials, citing problems with their supply chain because of Hurricane Harvey in Texas.

In a statement to BuzzFeed News, FEMA's acting press secretary, Jenny Burke, defended the agency's decision to contract Bronze Star.
"The Bronze Star LLC contract was awarded in accordance with existing federal acquisition regulations," Burke said. "Regulation requires the government to neither prefer, nor hold against a company its 'newness' to federal contracts, and requires that the lowest price, technically acceptable bid be selected."
Bronze Star did not respond to requests for comment, but cofounder Kayon Jones told the AP that before bidding on the FEMA contract he had contacted manufacturers who said they would be able to deliver materials on time.
"We were trying to help; it wasn't about making money or anything like that," Jones said.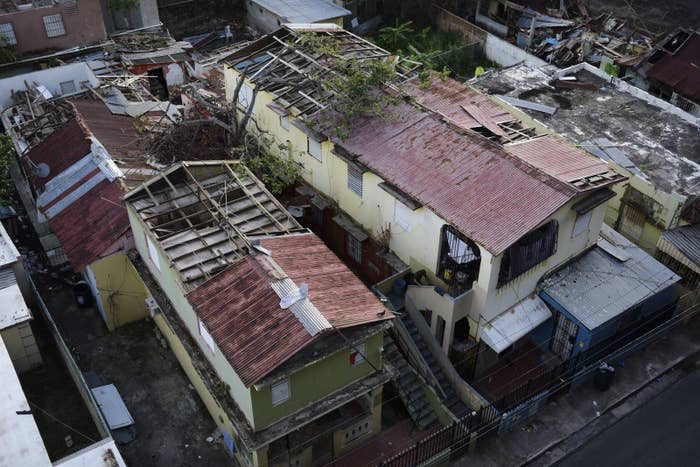 The story comes one day after Puerto Rico Gov. Ricardo Rosselló announced that FEMA's operations coordinator in Puerto Rico, Mike Byrne, will have final authority to approve or deny all contracts using public funds in an effort to assuage concerns from members of Congress about misuse of federal money.
FEMA did not respond to a question about whether Byrne will reevaluate contracts awarded up to this point as part of his new oversight role. Rosselló's office did not respond to a request for comment.
Government contracts in Puerto Rico have come under scrutiny since weather.com reported in October that Whitefish Energy, a small Montana company, was awarded a $300 million contract by the territory's Electric Power Authority (PREPA), bypassing usual bidding processes and public utilities. The Puerto Rican government has since canceled the contract amid multiple local and federal investigations, and PREPA chief Ricardo Ramos resigned in the wake of the controversy.
The top-ranking Democrat on the Senate Homeland Security and Governmental Affairs Committee, Sen. Claire McCaskill, is also asking FEMA for more details on the matter, she told BuzzFeed News via a spokesperson.
McCaskill had previously asked FEMA for more information about the agency's role in the Whitefish Energy contract, and about its payment process for contractors.
Burke, in her statement, said FEMA awarded a new contract to a different company for 475,000 blue tarps, and that the first delivery of those arrived on the island on Nov. 24. She said FEMA has distributed 110,519 tarps to hurricane survivors so far, and that the US Army Corps. of Engineers has installed 13,600 blue roofs.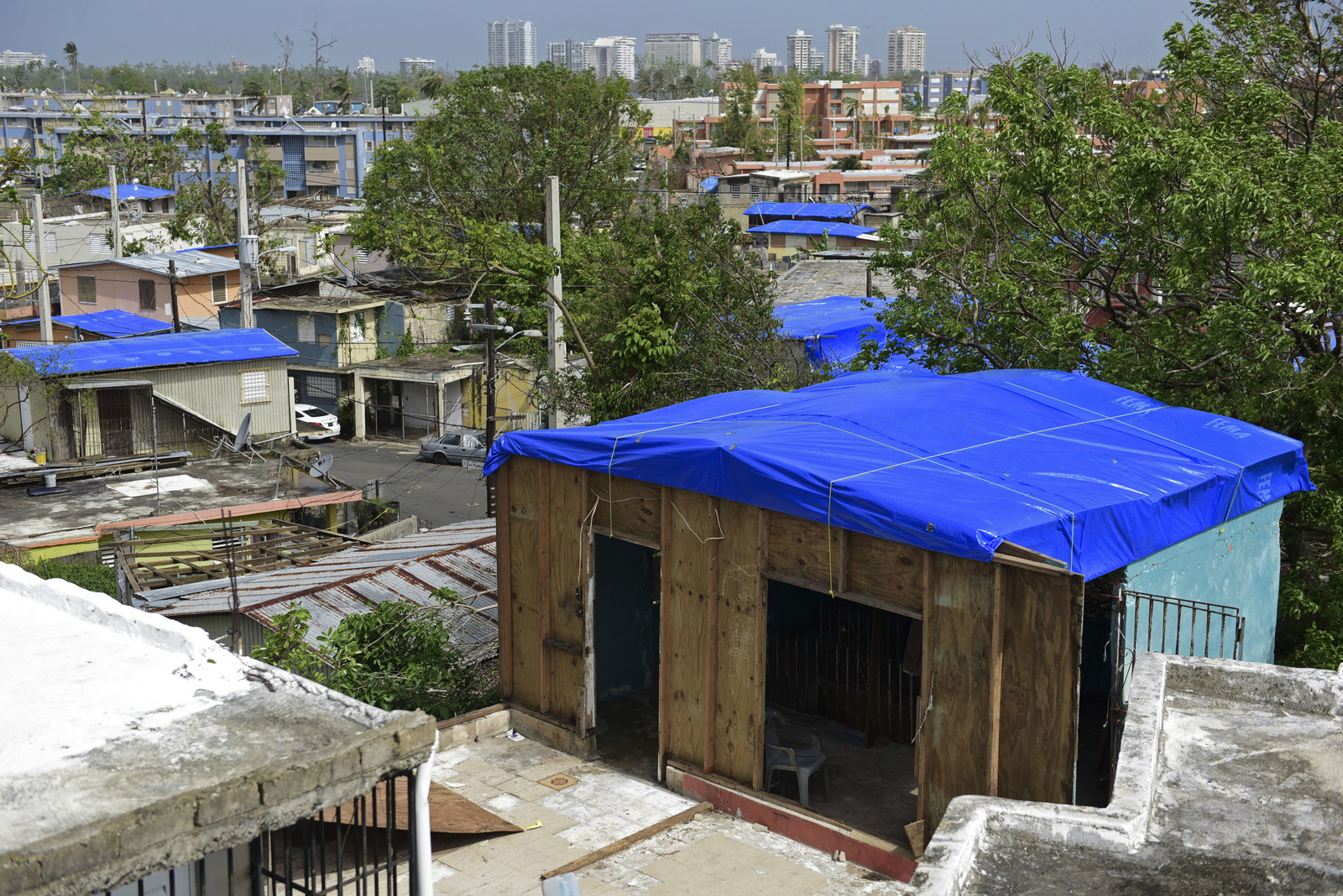 This latest story is, for some, just another example of the issues that have plagued the recovery process on several fronts.
"It's not like FEMA is on top of its game. The issue is not just an issue with local government; obviously FEMA has its problems as well," Edwin Meléndez, director of the Center for Puerto Rican Studies at Hunter College, told BuzzFeed News.
"The contracting issue came up with the food and now with the tarps," he added, referring to a conflict between celebrity chef José Andrés and FEMA over food contracts. "I think the federal response and FEMA specifically has been erratic."