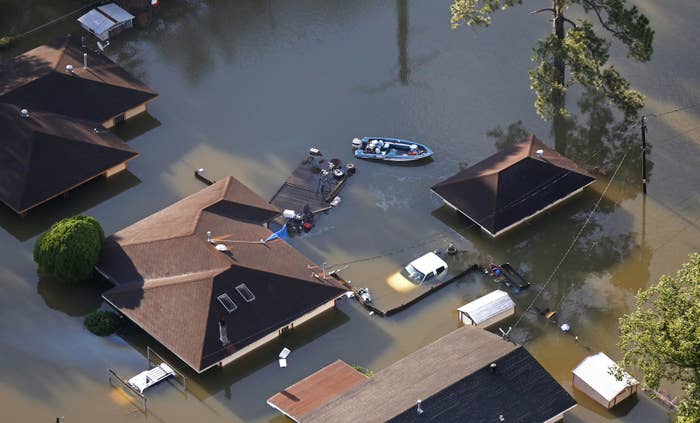 The city of Beaumont in eastern Texas lost its water supply Thursday as a result of flooding from Tropical Depression Harvey, forcing evacuations of shelters and a local hospital, officials said.

Beaumont's primary and secondary water supply pumps were submerged by floodwaters from the overflowing Neches River nearby, city officials said, adding that they're not sure when they'll be able to begin repairs.

"We will have to wait until the water levels from this historical flood recede before we can determine the extent of damage and make any needed repairs," the city of Beaumont said in a statement. "There is no way to determine how long this will take at this time."
Beaumont police told BuzzFeed News on Thursday that the city will have to evacuate 1,400 people currently taking refuge in its two main storm shelters — Beaumont Civic Center and the Montagne Center at Lamar University — because they don't know when they'll be able to restore running water.
"Right now, what we're doing is we are woking with our assets to help move the displaced the residents to a more permanent shelter out of the city," said Hayley Morrow, public information officer for the Beaumont Police Department. "At this point right now, the two main shelters that we were using in the city, they were both full and right now we haven't been able to start moving them out."

FEMA chief Brock Long said his agency is working with the Department of Defense and local authorities to set up water distribution stations in the city.
"We're working with partners at DOD and state to open points of distribution to service citizens there in that dire situation," Long told NPR News. "Residents have lined up at the few stores that are open to buy bottled water. City officials say they can't get to repairs until floodwaters recede."
As a result of the lack of drinking water, the Baptist Hospital Beaumont is closing down entirely, including its emergency department, spokeswoman Mary Poole said.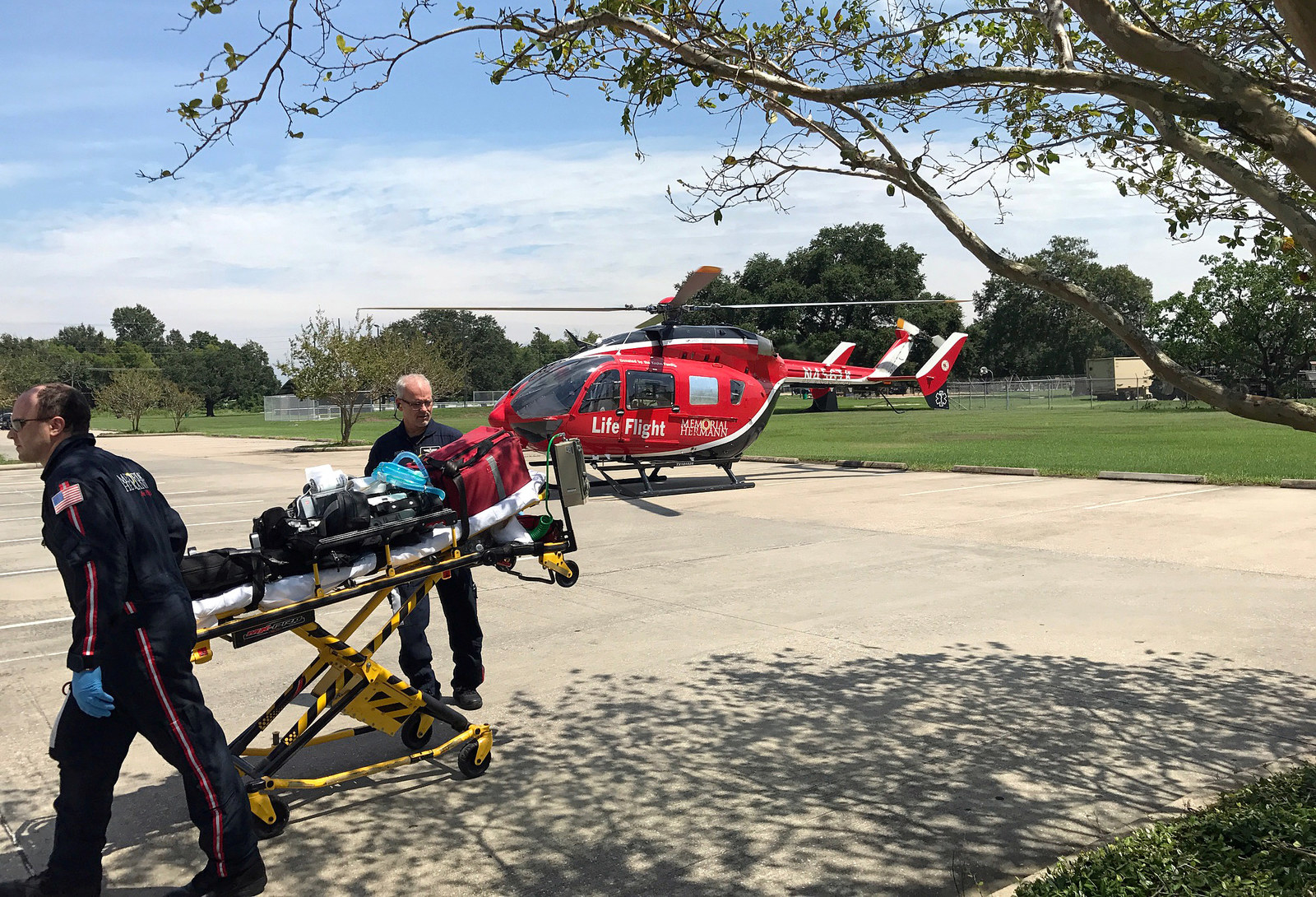 "We never expected to lose water," she told the Beaumont Register, adding that patients were being transferred to other regional hospitals via ambulance and helicopter.
Residents were also sending out pleas for help on social media on Thursday, asking for assistance getting drinking water to the area.
As conditions begin to improve in parts of Houston, Beaumont, Port Arthur, and other parts of the city are still contending with dangerous conditions.

The Beaumont–Port Arthur area received a record-breaking 26 inches of rain on Tuesday alone, and received 47.35 inches since Hurricane Harvey struck.
This map shows the cumulative calls for help compiled by the Harvey Relief and Harvey Rescue volunteer groups, which has gathered information from social media and through Google Forms.
Some 5,500 homes have been destroyed since the storm began, according to Jefferson County (which covers both Port Arthur and Beaumont), while another 16,000 homes were significantly damaged.

Though the storm has passed over the area, some residents are still stranded in floodwaters,, and the Neches River overflowing nearby is causing continued damage. The river isn't expected to crest and recede until Friday night or Saturday morning.
In Port Arthur, officials were forced to close a shelter in the Bob Bowers Civic Center on Wednesday after flood waters entered the venue.
"It was something that we weren't prepared for," Port Arthur Mayor Derrick Freeman said on Good Morning America on Thursday. "We didn't know that we would have to get them out of there while we were rescuing people out of 4 foot water."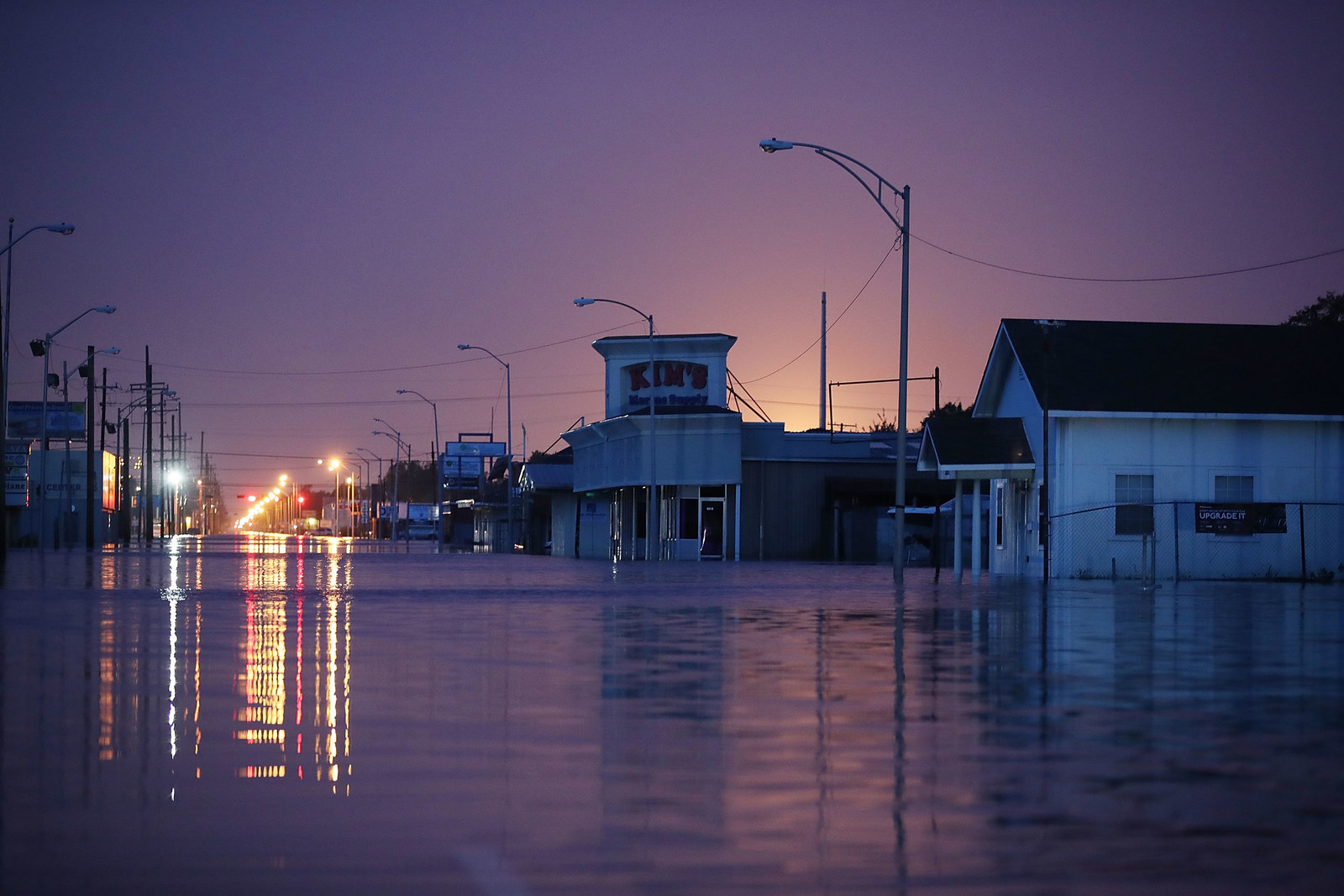 The evacuees were moved to other shelters in the city. As the rain subsided in Port Arthur on Thursday, Freeman said, the city's priorities were beginning to shift to recovery and rebuilding efforts.

As rain pounded Port Arthur on Tuesday and Wednesday, people sent out distress calls from the city via social media.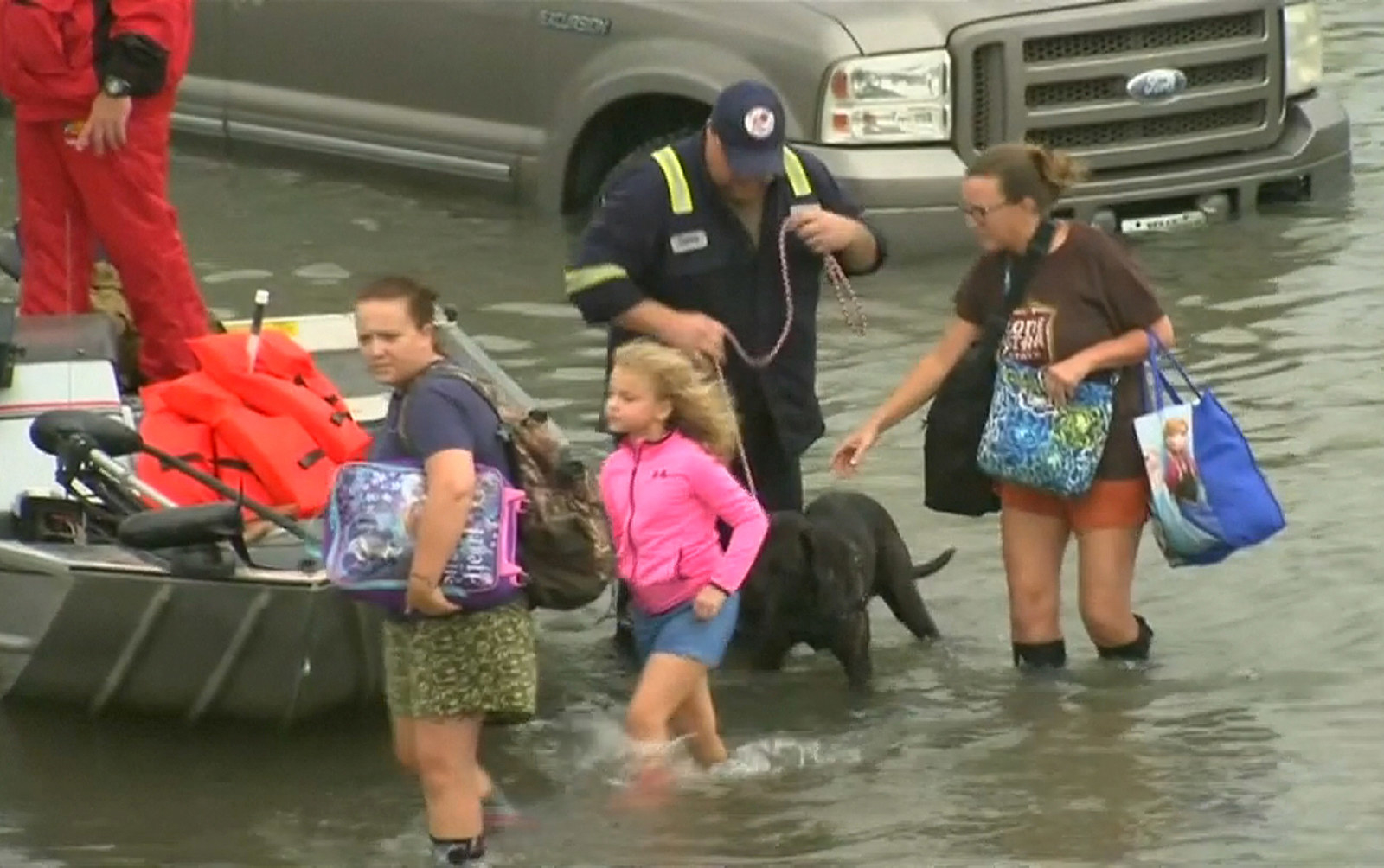 People still taking refuge in shelters in Port Arthur on Thursday were sending messages that stores and shelters in the city were running short on supplies like food, water and clothing.

The Port Arthur Office of Emergency Management did not immediately respond to a request for comment.
If you've been impacted by the storm in Texas or have a tip about rescue, relief, government, or aid efforts, call the BuzzFeed News tipline at (646) 589-8598. Find us on Signal, email, SecureDrop, and more here.