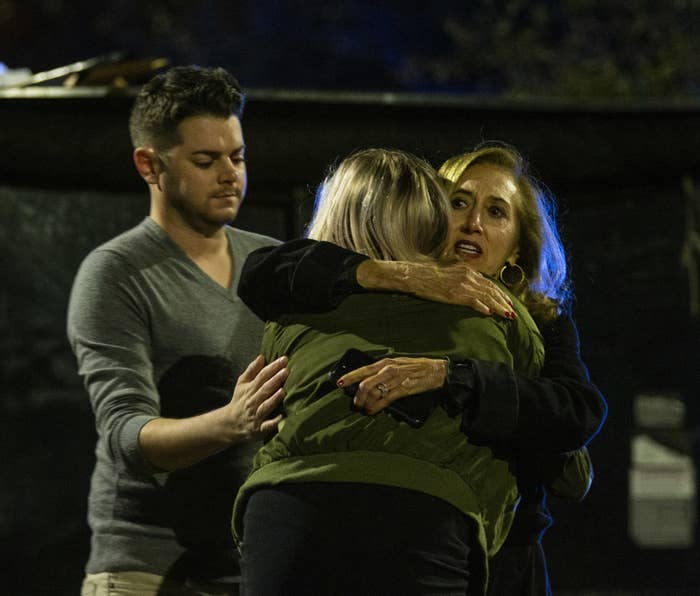 He was radicalized on the internet. He shot a group of strangers. But Scott Beierle, who killed two women and injured four others in a Florida yoga studio on Friday, is in all likelihood not a terrorist in the eyes of the federal government.
Federal laws do not provide authorities with a way to prosecute men who become violent as part of their vendetta against women as domestic terrorists, experts say. And because they're unlikely to fall into this category, there's no national system in place to track the rise of attacks by "incels" who are steeped in violent ideology.
"We have perfect records of international terrorism prosecution — we have really miserable records for domestic terrorism," Mary McCord, a professor at Georgetown Law School and former head of the US Department of Justice's national security division, told BuzzFeed News.
Beierle is the latest of several men to have connected with "incel" or "involuntary celibate" communities online before going on violent rampages. Before Friday's shooting, he raged against women online for years, calling them "sluts" and "whores" in videos, and recorded songs in which he talked about ripping off a woman's head and chaining a woman up in his basement to rape her.

Another self-described "incel" is awaiting trial for the murders of 10 people in Toronto earlier this year. Both men had aligned themselves with Elliot Rodger, who became something of an "incel" hero after he killed six people and injured 14 in a shooting in Isla Vista, California, in 2014. Almost a decade ago, in 2009, a man wrote about his hatred of women online before shooting and killing three women at a gym in suburban Pittsburgh.
Federal statutes that apply to domestic terrorism exclude such cases because they are limited to people who either use a "weapon of mass destruction" — which does not include guns — or "materially support terrorists" with supplies.
Men like the Tallahassee shooter could be prosecuted under hate crimes laws, but because cases of gender-based violence are enforced by state and local authorities, the feds rarely get involved, Sandra Park, senior attorney with the ACLU's Women's Rights Project, told BuzzFeed News.
"Usually there has to be some sort of crossing of state lines or using a weapon from another state or something like that, for federal authorities to be interested," she said.

McCord, of Georgetown Law, advocates a federal domestic terrorism law that could treat men like Beierle as a wider threat to national security. She said a specific domestic terrorism law would also allow for records to be kept — one way to track the proliferation of extremist ideology that results in violent attacks.
"Normally murder is thought of as a local offense," McCord said. "But when you're doing it with this intent to send a message far and wide, that transcends Tallahassee itself, right, and it sends a broader message — that I think warrants being a federal offense."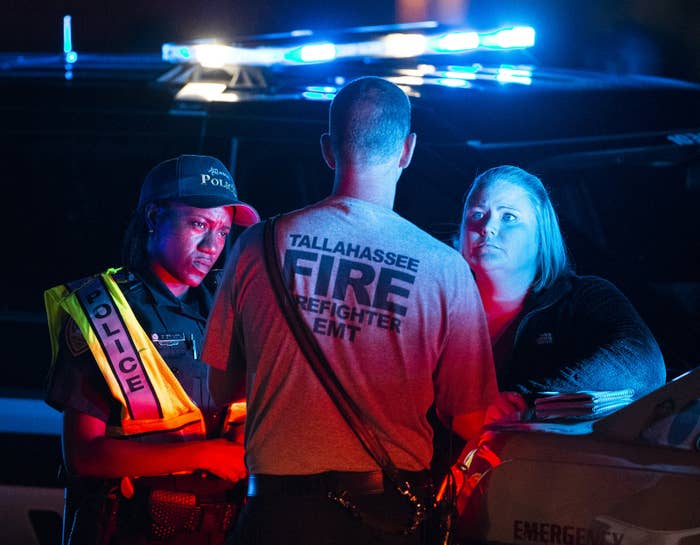 The lack of organized records on attacks like these also means that there's little transparency in how and when federal authorities apply domestic terrorism charges, according to Heidi Beirich, director of the Southern Poverty Law Center's Intelligence Project.

"Here's the problem: We don't even know exactly how the FBI tracks domestic terrorism. There is a domestic terror statute on the books but it is very, very limited," she said, adding that "oftentimes what would look like domestic terrorism to me or you is not treated that way by the feds."
Beirich noted the overlap between violent misogynists and racist alt-right culture — Beierle, for one, posted misogynistic, racist, and anti-Muslim messages online.
"There's a lot of press lately about how the government isn't taking the threat of white supremacist terrorism seriously enough, and the fact is whether it's Elliot Rodger, this guy, or some of these other anti-woman incidents, these people didn't just harbor anti-woman sentiments, they have the whole alt-right thinking going on," Beirich said.
In the context of white supremacist violence, the federal government's definition of domestic terrorism has come under renewed scrutiny in recent weeks, especially in the wake of the Tree of Life synagogue shooting in Pittsburgh, and the bombs mailed to media and critics of President Trump.
McCord says a specific federal domestic terrorism law would allow authorities to prosecute perpetrators as domestic terrorists when they commit violent crimes with the intention to intimidate and coerce a group of people.
"This shooting in Tallahassee would be murder, so that would qualify, and if his writings and stuff established that he did this with the intent to intimidate and coerce women, or civilians, then that could be domestic terrorism. Same with the synagogue shooting, same with the attempt to use the bombs," she said.
The Justice Department's counsel for domestic terrorism, Thomas Brzozowski, refuted the idea that "domestic terrorists are getting a 'pass.'" He has argued that prosecutors can, in fact, use state and federal charges to bring domestic terrorists to justice. The Department of Justice did not immediately respond to a request for comment.
Despite the lack of a mechanism to track "incels" in the same way as foreign terrorist groups, cases like the Tallahassee attack should be taken seriously as terrorist incidents, said J.M. Berger, an author and analyst who studies extremism online.
But he said there are particular challenges to investigating people who are radicalized online, because their influences are not always easy to track.
"The challenge is that for most investigative purposes, we can't go after the larger-scale problem with enhanced resources in the absence of some kind of criminal conspiracy by some kind of discrete organization," he said. "When people are radicalized online, their sources are often amorphous social movements, which are difficult to pursue under existing laws."
Tallahassee Police Department spokesperson Sgt. Damon Miller Jr. told BuzzFeed News that because Beierle is dead they are not investigating the shooting as "as a crime per se, but we are investigating all angles to include that as to why he did it, why he chose our community, why he chose that studio, and why he shots the patrons of that studio." He said the department is reviewing his videos and posts online as part of that investigation.
A Florida State Police spokesperson said the department is assisting the Tallahassee police. The FBI said that while it too is providing some assistance, the Tallahassee Police Department is running the investigation and deferred to the department for comment.
CORRECTION
The man charged with killing 10 people in Toronto earlier this year is accused of hitting them with a van. A previous version of this article incorrectly described him as a shooter.