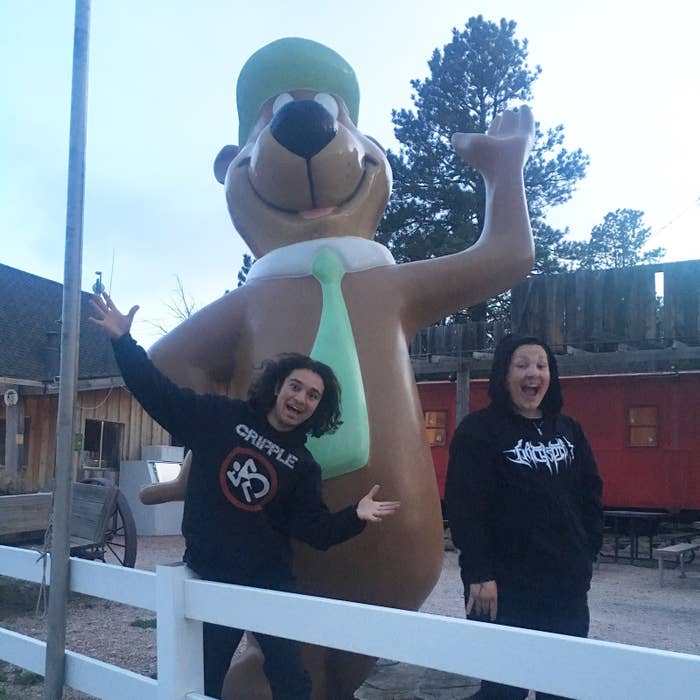 Two Native American teenagers were removed from a Colorado State University campus tour and questioned by police after a woman in their tour group called 911 because they were "real quiet" and she believed they "don't belong."

Kanewakeron Thomas Gray, 19, and Skanahwati Lloyd Gray, 17, joined a campus tour group on Monday that they had registered for online a week before. On the day, they joined the tour group late after getting lost on the unfamiliar campus. About 15 minutes later, a woman on their tour called 911.
"I was just thinking, what did I do to get in trouble," Skanahwati Lloyd Gray, a senior at Santa Fe Indian School, told BuzzFeed News on Saturday. "It makes me pretty pissed because I wasn't doing anything. I was just acting like my normal self and I feel like I didn't deserve to be taken off just for that."
He said he arrived on the campus with his brother, a freshman at Northern New Mexico College, and checked in with one of the admissions offices. They were told to join the tour, which was in progress.
In audio released by CSU police, the woman who called 911 can be heard telling the operator, "They're definitely not a part of the tour and their behavior is just really odd."
"They won't give their names and when I asked them what they wanted to study, like everything they were saying, they were lying the whole time," said the caller, identified as a 45-year-old white woman, whose name is redacted, in a police report.

She went on to describe their clothing as having "weird symbolism or wording on it" and, asked by the operator if they were white males, she said, "I think they're Hispanic. I believe, one of them for sure, he said he's from Mexico."
The woman on the call went on to say, "When I asked what they wanted to study I could tell they were making stuff up." In a second call to 911, she said another person on the tour "also believes they don't belong."

The brothers, both musicians and heavy metal fans, were wearing black on the day—Thomas wore a t-shirt from one of his favorite bands, Cattle Decapitation, a band that advocates for animal rights. They had saved up money for weeks to make the seven-hour trip from their home in Santa Cruz, New Mexico, to Fort Collins. They were excited to see the campus partly because it's near Denver's live music scene.
In body cam footage also released by CSU police on Friday, officers can be seen patting both teenagers down, asking if they were part of the group and how they joined the group.
"The reason we stopped you and talked to you is because someone from the group called and said you guys just kind of came into the group," the officer can be heard saying. "They also said they tried to ask you guys questions and you didn't want to answer questions."
"They asked us for our names," Thomas says in the video.

"Is there a reason you didn't want to cooperate?" the officer says.
"He's just, he's shy," Thomas says of his brother.
"You're shy?" the police officer says, asking more questions about the teens' reasons for being at the school and where they're from.
"People were just worried because you guys were real quiet and they didn't know who you were because you guys didn't show up with parents or any of that stuff," one of the officers says, before apologizing for taking them away from the group, which had moved on, and letting them go.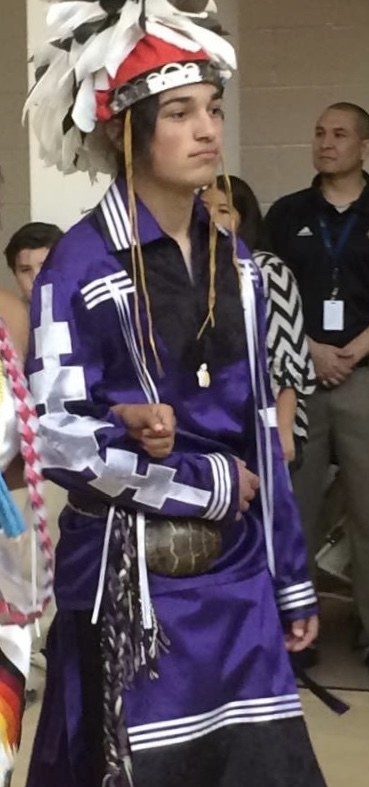 Lloyd said he remembered the woman questioning him and his brother.
"I do remember talking to her and I was just being a little quiet, but I do remember Thomas talking to her and was answering her questions," he said on Saturday.
In a letter to campus students and staff, Colorado State University administrators apologized for the incident. In another letter on Friday, the university's president, Tony Frank, said the school has reached out to the family offering a full refund of the brothers' costs and a full expenses-paid make up tour of the campus.
"Two young men, through no fault of their own, wound up frightened and humiliated because another campus visitor was concerned about their clothes and overall demeanor, which appears to have simply been shyness," Frank wrote. "The very idea that someone – anyone – might 'look' like they don't belong on a CSU Admissions tour is anathema."

Frank said the school is reviewing its policies, starting with name tags for tour group members and having campus tour guides inform tour groups that they should approach guides with concerns first before calling law enforcement.

Franks writes that these are steps designed to address the issues of this specific incident but, he writes, "I worry even more about the big strides we need to make as a culture and a campus."
"There is no place for hate at Colorado State University, and we will not be silent when we see it," he writes.
Contacted by BuzzFeed News, a spokesperson for the university referred us to the letters published on the university's website.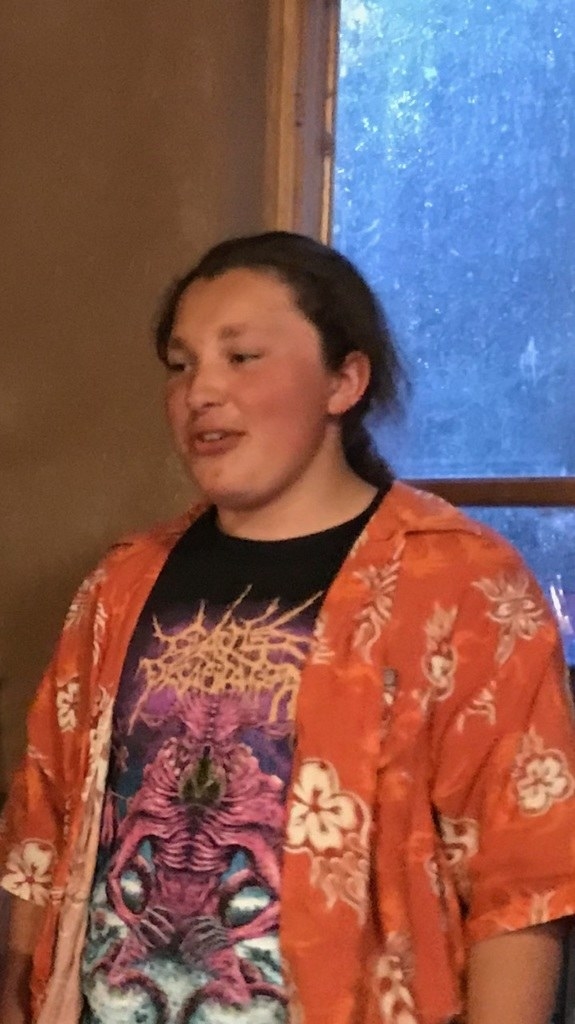 The teens' mother, Kahneratokwas Lorraine Gray, told BuzzFeed News on Saturday that her sons called her immediately after police let them go on Monday.

"I was furious and I was afraid for them in light of all of the things that have been happening with police actions with young men of color, shootings, and arrests, and things like that," she said.

She said her sons checked in with admissions when they arrived on the campus, and made themselves known to the tour guide.
"It's unfolding that this woman who made the 911 call asked them a question and they didn't want to talk to her. That's their prerogative," she said. "This woman treated them as thugs. She totally profiled them on more than one level."
She said the family isn't ready yet to speak to CSU administration, but that she's heard from other colleges reviewing their policies on campus tours, diversity, and sensitivity training.
Her older son, who was on the dean's list at his college last semester, was hoping to transfer to CSU and her younger son was thinking of applying to the school, but after this incident they're not sure what they're going to do.
"We're still processing the magnitude of what this means not only for our sons, our family but also for their peers throughout the country. We want to make sure that we effect the most change throughout the country," she said.