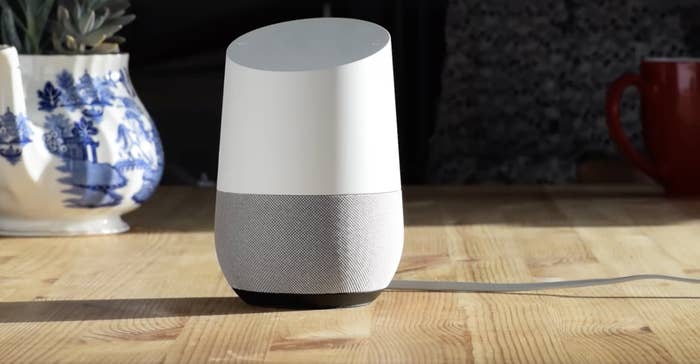 Google Home, the voice-activated smart speaker powered by Google Assistant, is about to get smarter. The speaker will finally be able to support multiple Google accounts, rectifying one of my biggest gripes with the device when I first reviewed it five months ago. Last week, Ars Technica spotted a message in the speaker's app reading, "Multiple users now supported," but, as it turns out, that notification was just a glitch. Today, Google is officially rolling out the ability to add up to six accounts to a single Google Home.
Managing six different users in one household sounds like a logistical nightmare, but Google Home uses your voice as authentication, so you won't have to fiddle with the app or learn extra commands. Rather than saying, "How long is Nicole's commute?" a user will be able to say, "How long is my commute?" and the speaker will be able to switch to the correct profile by analyzing the characteristics of the voice.
During profile setup, the Google Home app prompts users to say "Ok Google" and "Hey Google" repeatedly, so the software onboard the speaker can identify their voices' distinct qualities. Every time someone activates Google Home, a neural network (in other words, a type of software that gets better over time) will perform an analysis that compares the voice input to those initial setup recordings. Apparently, the analysis occurs locally, on the device, rather than on a server, so it only takes milliseconds to complete.
This update means a household with multiple roommates or family members will be able to access their own personalized info when they interact with Google Home, rather than that of the primary owner. Each person can download the Google Home app and complete the setup process from their own device.
However, it's not clear what kind of content will – and won't – be available in multi-user mode. Adding up to six different voices, especially if those voices are part of the same family and sound similar, makes profile authorization increasingly complicated.
And if the password to unlocking a profile's private info is simply someone's voice, then early multi-profile adopters may want to make sure that there isn't something sensitive on, say, their calendars. Google Home may misidentify a user's voice and accidentally reveal the surprise party you've been planning for months, or the romantic date with a close friend you've been hiding from your roommate. It's important to note that you can opt out of personal results: Open the Google Home app > Menu > More settings > scroll down and toggle "Personal Results" to off.

In its announcement, Google specifically mentions personal commute times, calendars, shopping lists, news, and personal playlists. You can also check a flight's status (based on your email history or calendar events) when you say, "Is my flight on time?" – but that feature isn't cited in the press release.

Additionally, I'll be curious to find out how multi-user mode handles third-party services, like music. Will multiple people be able to say, "Play my Discover Weekly on Spotify"? Also, will I and my partner be able to set two different timers and say, "How much time left on my timer?"?

Unfortunately, this feature rollout, while useful, still doesn't fix one of Google Home's biggest flaw: being limited to only one calendar, the main calendar associated with your Google profile. So if someone shares their calendar with you, or if your employer uses Google Apps for Work, you won't be able to add add these calendars to Google Home. This is bizarre — you can add multiple Google Calendars to Amazon Echo's Alexa but not Google's own Home!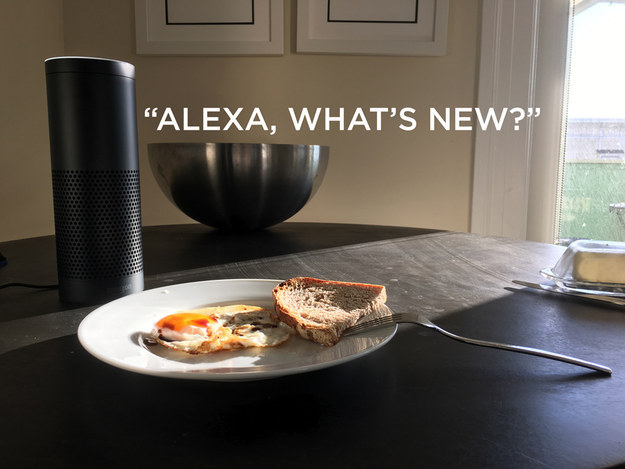 Automatic voice recognition does, however, give the $129 Google Home an edge over the $180 Amazon Echo (or $50 Echo Dot). Echo users need to prompt Alexa to "switch accounts" to listen their own Spotify playlists or calendar agendas, and only two adults can be added to a household.
All US users will be able to add multiple accounts to their Home, starting today. UK customers won't receive the feature for a few more months. When you open the app, you'll see a prompt that says, "multi-user is available" and you can set up profiles there, or tap the "connected devices" icon in the top right, and select "Link your account."