The Snapbot, a yellow Minion-shaped vending machine, has popped up in Venice Beach, CA.
Snapbot is selling Snapchat's Spectacles, a $130 pair of glasses with a Snapchat-ready camera built-in.
Here's what it's like to buy the Spectacles from the bot.
The bot features a screen with a special filters that shows you what the Spectacles will look like on you.
The Spectacles keep selling out – but are actively being restocked.
People are already bidding between $553 and $1,500 for the Spectacles on eBay.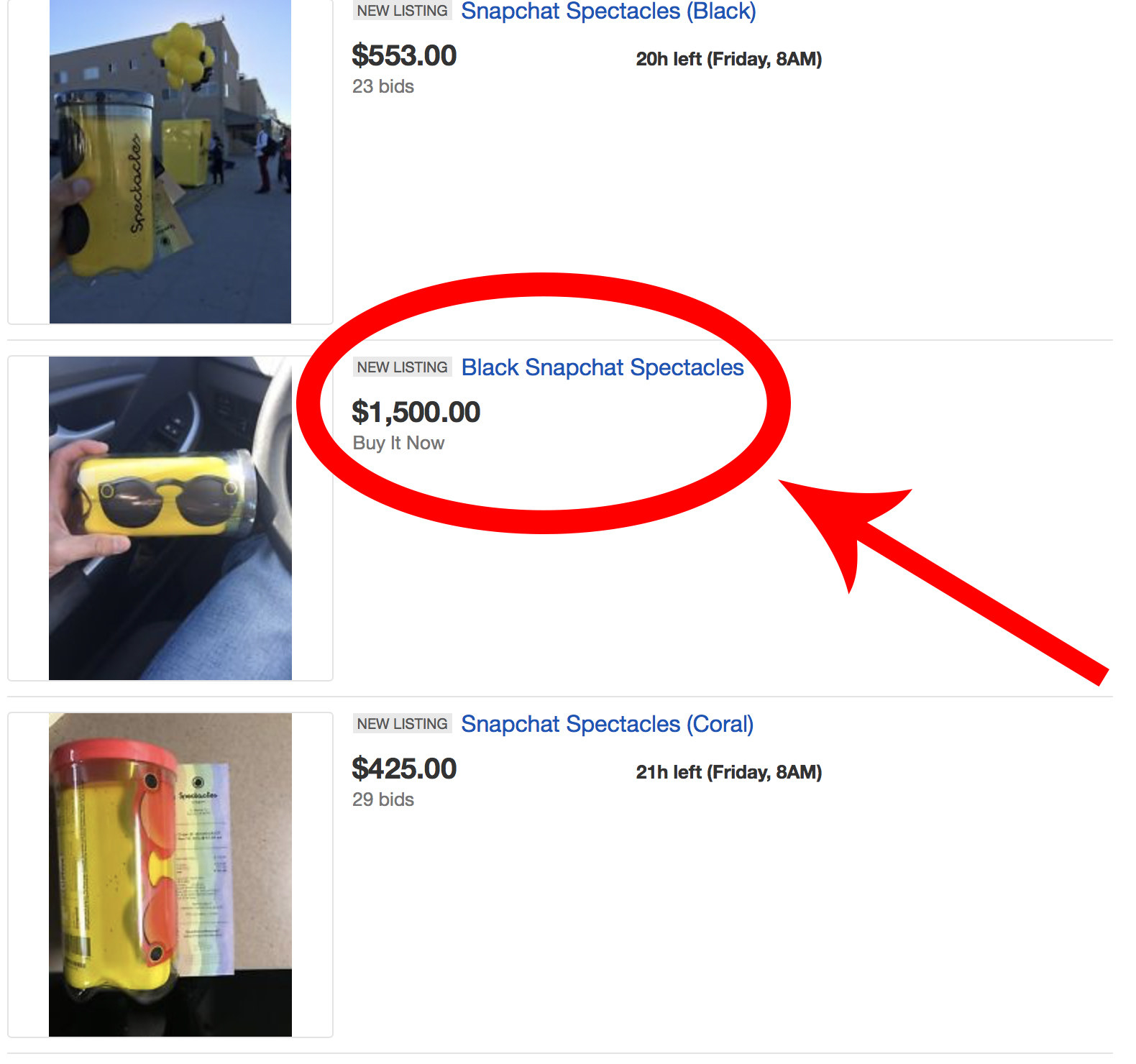 Here's what the Spectacles look like IRL.
They come with a special charging case.
And also with a Ghostface Chillah-shaped microfiber cloth.
The glasses film in a format called "circular video."