The iPhone 7 wasn't Apple's only big unveil. Today, Apple announced its first new headphone product since 2012, a pair of wireless earbuds called AirPods. The set looks like Apple's signature white EarPods, but without the cables — and they're not much larger than the EarPods earpiece either.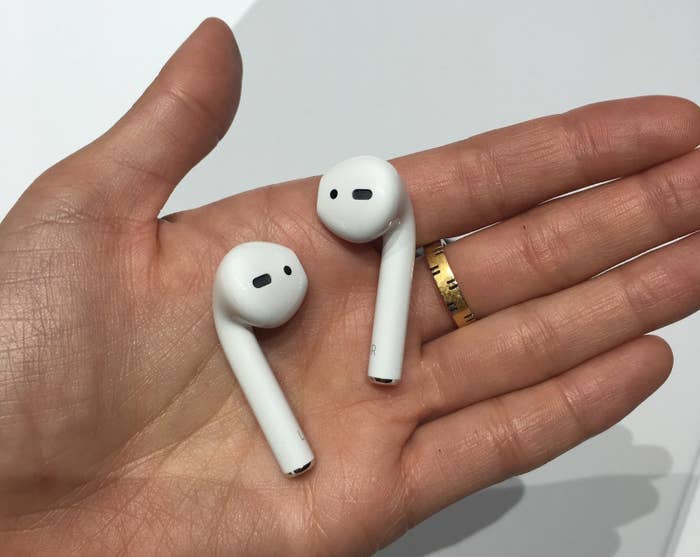 Apple's new wireless headset was announced alongside the headphone jack–less iPhone 7, but will be sold separately. The new iPhone 7 and 7 Plus come with Lightning port–connected EarPods and an adapter for standard 3.5 mm audio cables.
Accelerometers, optical sensors, microphones, and antennas are packed inside the tiny AirPods. When your jaw is moving, the AirPods will optimize the microphones for a phone call by isolating the voice audio. When you remove a bud out of your ears, it'll pause your audio. When you wear two buds, it'll deliver audio in stereo, and when you wear one, it'll play audio in mono. To control music or make calls, simply double-tap the AirPods to enable Siri. There are virtually no buttons or switches on the devices themselves.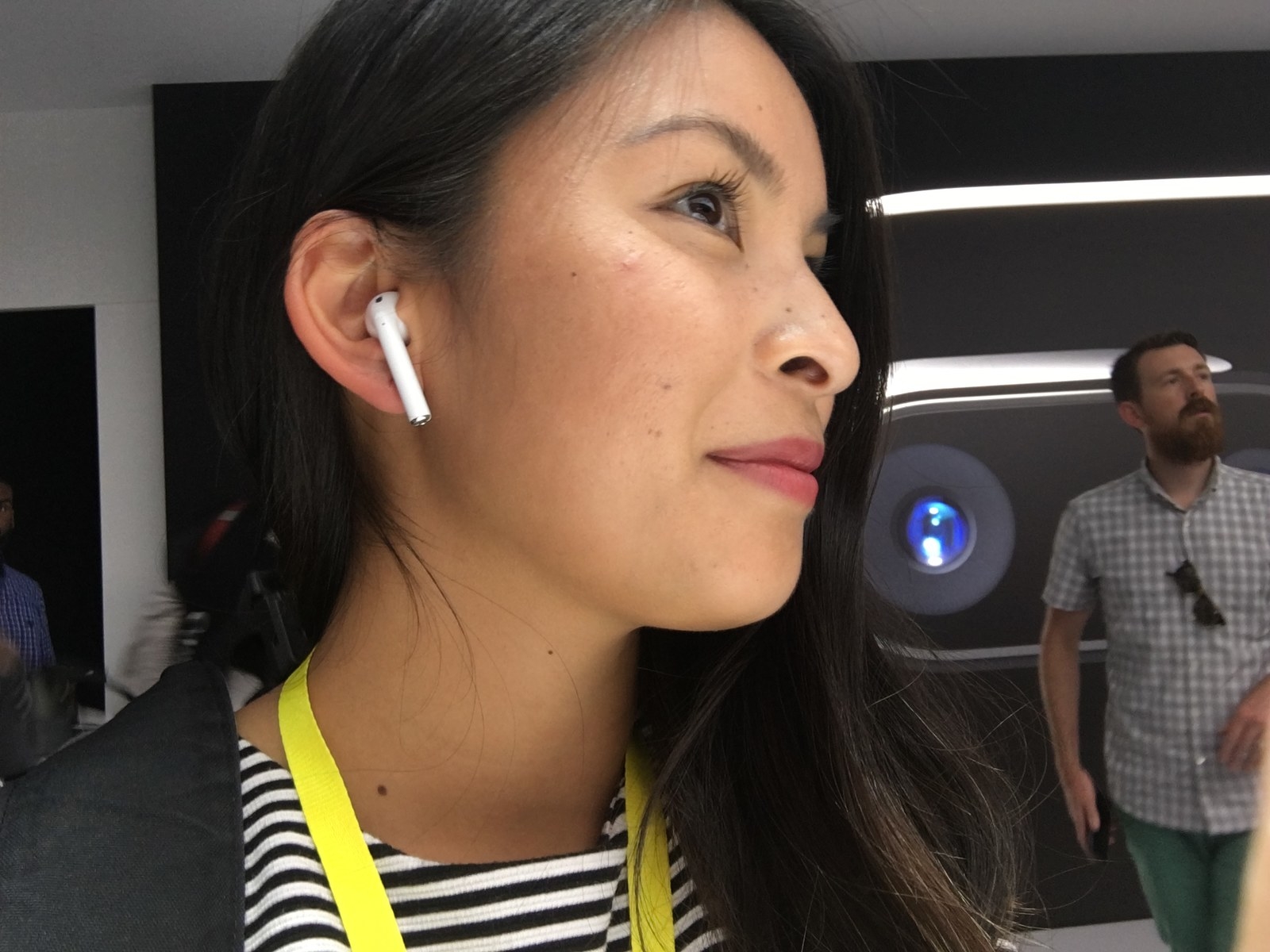 The AirPods include Apple's first wireless chip, the W1, which was designed to optimize audio performance and battery life over a wireless connection. Both Bluetooth and Apple's own proprietary technology are used to connect the AirPods instantly to devices. The case connects with iCloud, which helps users switch seamlessly between different iOS devices.


In July, Bluetooth headphone sales, led by Beats products, surpassed other categories for the first time, according to a study by NPD. New Beats headphones will also incorporate the W1 wireless chip — including the Solo3 Wireless, Powerbeats 3 Wireless, and Beats X, a new affordable line of "neckbuds."

The battery life of each AirPod is five hours — but their charging case (no larger than a pack of dental floss) can hold up to 24 hours of power. Think of the case as a portable battery pack. A quick 15-minute charge in the case provides three hours of listening.
The AirPods cost $159, which is in line with other wireless offerings. They'll ship in late October. Samsung's cable-free Gear IconX buds are $200, and Kickstarter favorite Bragi sells its Dash for $300 and a new entry-level set called The Headphone for $119. Unlike those multi-platform headphones, Apple's version will only work with Apple devices running iOS 10, Watch OS 3, or MacOS Sierra.