Google has finally revealed the name for Android 8.0: Oreo.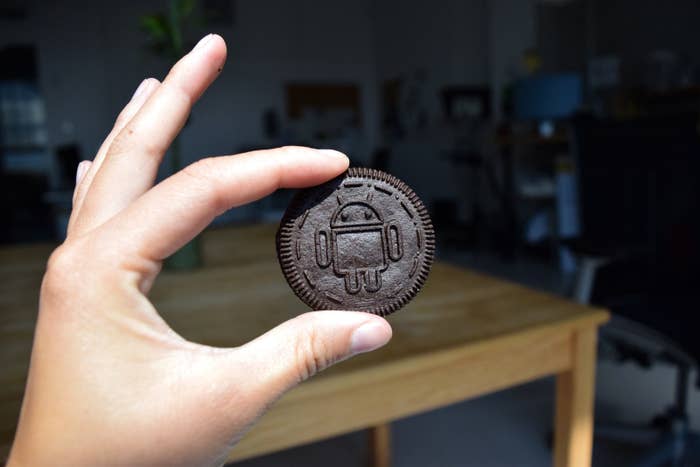 The company is commemorating the announcement with an Android statue near Chelsea Market, the location of the original Nabisco factory where Oreo cookies were once made and, coincidentally, the site of Google's New York offices.
The name of each release is the subject of much speculation and anticipation among Android superfans in the leadup to the unveil. Every major Android release is named after a dessert in alphabetical order (e.g. Lollipop, Marshmallow, and Nougat). "We have these microkitchens everywhere at Google, and they've always been full of Oreos," Dave Burke, Android's vice president of engineering, told BuzzFeed News. "I think we subliminally have been waiting to get to O."
But for most, what really matters is: Why should I update my phone and when can I do it?
The new software, first announced in May, is packed with small but meaningful updates.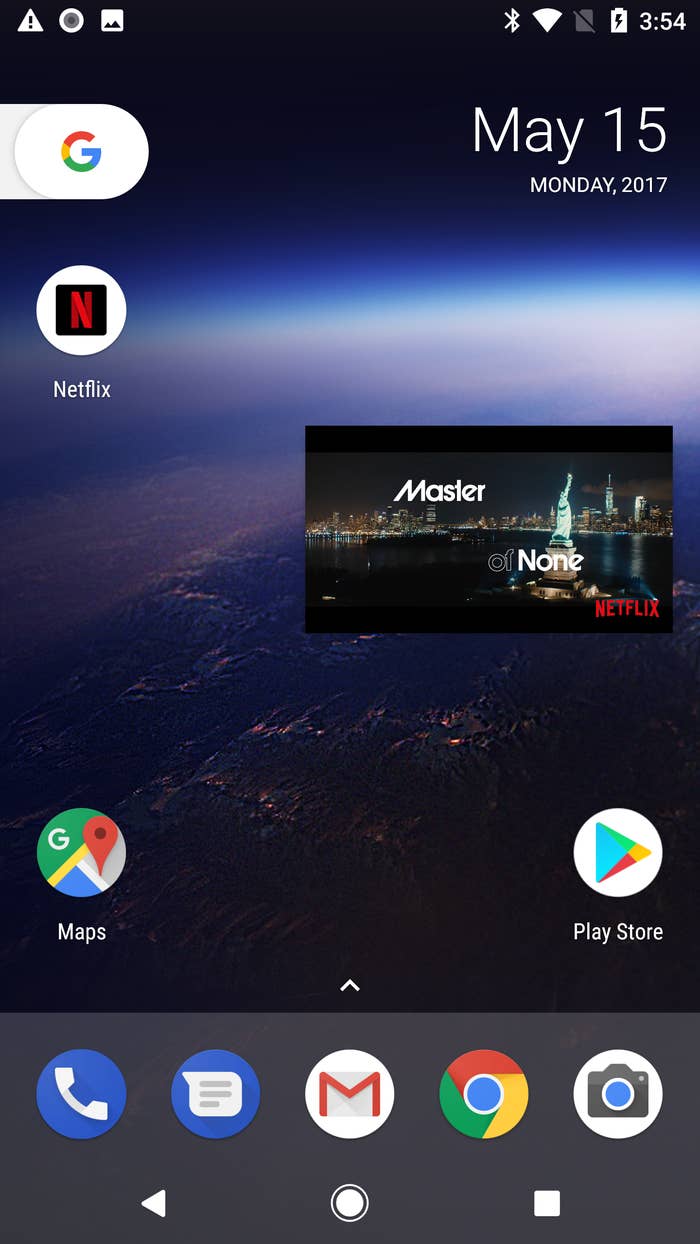 Rather than a radical redesign, Android users should expect more incremental refinements in O — many of which affect performance under the hood, in areas like battery life and speed.
App developers will be able to add picture-in-picture capability (like Netflix, shown here). That means users will be able to continue watching the video they're streaming while using other parts of their device. At launch, only subscribers to YouTube Red ($10 for ad-free music and YouTube videos) will be able to use the feature with the YouTube app.
Two other user-friendly, time-saving features coming to Oreo are notification dots, which allow users to long-press apps on the homescreen to view what's new, and autofill, which will automatically populate logins/passwords saved to Chrome directly to apps.

The bigger improvements, though, are less visible. A new feature called "smart text selection" uses artificial intelligence to automatically select related groups of words. For example, if you tap to select one part of a home address, Android will automatically select the entire thing, as well as suggest pasting the text into the Maps app.
Google Play Protect is a new program designed to detect harmful apps, and will help make Android phones more secure. Meanwhile, Android Oreo will make app boot times and device restarting up to twice as fast.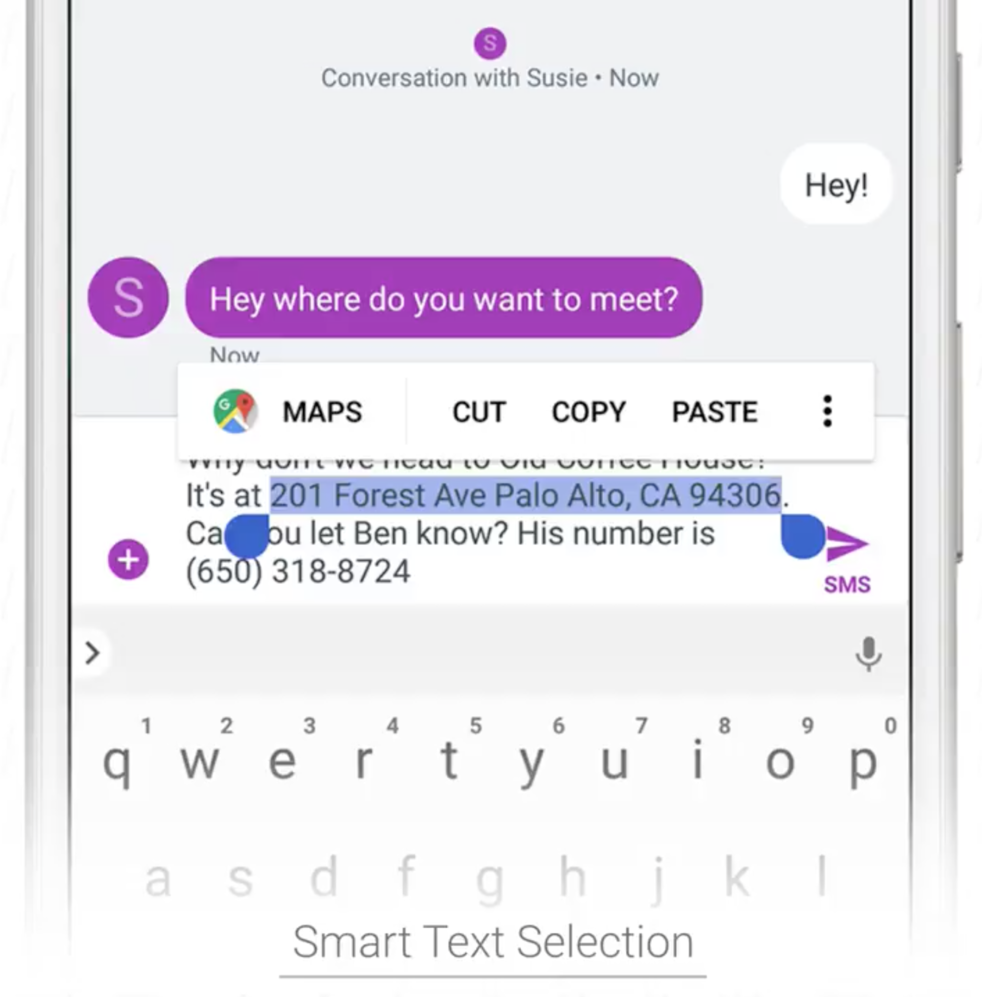 Your battery life will get better too, which is something the Android team has steadily been working to improve since the previous two releases, Marshmallow and Nougat. More battery management is in the pipeline for Androids P, Q, and beyond, according to Burke.
"One of the things about Android from the very beginning is that it was very open — and so apps could do anything they wanted," said Burke. "I think for us, we were a little too open; we weren't managing the system enough. So we're slowly trying to take more control and throttle things."
Background check, for example, is a new feature that restricts how much any app can run in the background, which is a significant power suck.

In terms of release date, Google says that its Pixel and Nexus phones will see the update "soon," while other devices will get the new software by the end of the year.
Google had initially aimed to release Android Oreo today. "The date we're rolling out is close to what we originally planned. It's probably a couple of days out. But we're not way off," said Burke. The Android O beta-testing group will be updated first, and the final build is currently going out for carrier-testing.

Android O will be released in stages, depending on carrier and country, and Google has been working with Essential, General Mobile, HMD Global (home of Nokia), Huawei, HTC, Kyocera, LG, Motorola, Samsung, Sharp, and Sony to launch new devices with Android 8.0.
Project Treble, a re-engineering of Android's architecture, was a massive undertaking.
"It's a huge change for us. We literally spent most of our engineering work on it. It's one of these things where it'll pay out in the future, we just have to make a big investment," said Burke.
Treble, which will ship with Android O, essentially separates the code that's specific to a specific phone model and the code that's specific to Android. That easily updatable Android layer means that phone-makers won't have to spend as much time or resources making Android updates compatible with their devices, which is a big problem (there are now 2 billion monthly active devices on the platform) for many non-Google hardware manufacturers who are often slow to ship updates to their users, like Samsung.
Makers of low-cost Android phones, who aren't typically incentivized to pour engineering energy into a device that can sell for as little as $40, would have the most to gain from Project Treble. Burke said, "What we're trying to do is reduce that cost, so that if you're a device maker that wants to do a security update or a full dessert update, we want to make it as effortless as possible."
But consumers won't see this impact in O. Treble is laying the foundation for the releases that will come after it. In the future, Burke hopes that expensive flagship phones, like Samsung's Galaxy, will see updates closer to Google's initial announcement (instead of months, or sometimes years, afterward), and that budget phones will actually update to bigger dessert releases at all.
The main challenge in implementing Treble was maintaining performance, which, according to Burke, was the reason the team fell "a little bit behind." The project originally delayed the overall schedule of O becoming final, but did not affect the timing of O's planned rollout to Pixel and Nexus during Oreo's codename reveal.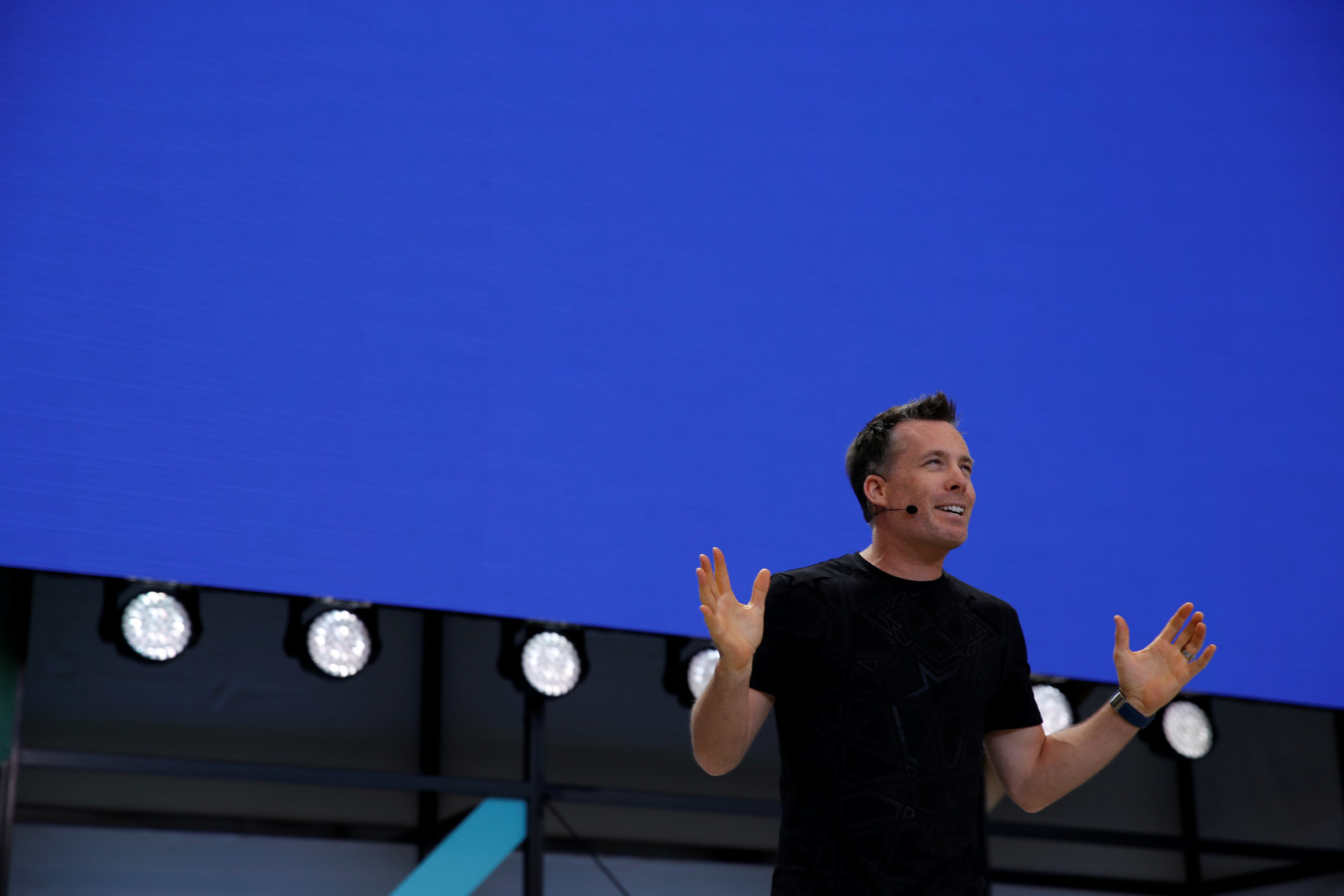 "We're actually really proud of what we did because if you have a Pixel 2016 that device has had a huge surgery, and you just don't notice. It works the same. But it's profoundly different inside."

While Android Oreo, in terms of major user-facing improvements, isn't as spectacular as previous releases, Burke sees the update as a pivotal turning point for Android: "I think of O as pivotal changes for device makers and developers — in terms of what we're doing with Treble for device makers, and also what we're doing with Kotlin, which is a new programming language for developers — and sort of linear on user facing features."

In May, Google announced it will support Kotlin on Android. The programming language has cleaner, less verbose syntax for coding and some enhancements over Java, which is the language most Android developers use to build apps.

Looking ahead, Burke is most excited about the potential for artificial intelligence in phones.


Android O features some hints at AI-powered elements, like smart text select, but Burke said that even more is coming this year and in future versions of Android.
"Going forward, you're going to see a change in the phone getting smarter and just being more intelligent, and so when we look back it'll be a turning point ... if we're doing everything right," he said.
CORRECTION
The final release of Android Oreo was delayed because of an issue that came up during final testing. An earlier version of this story misstated the reason for the delay.