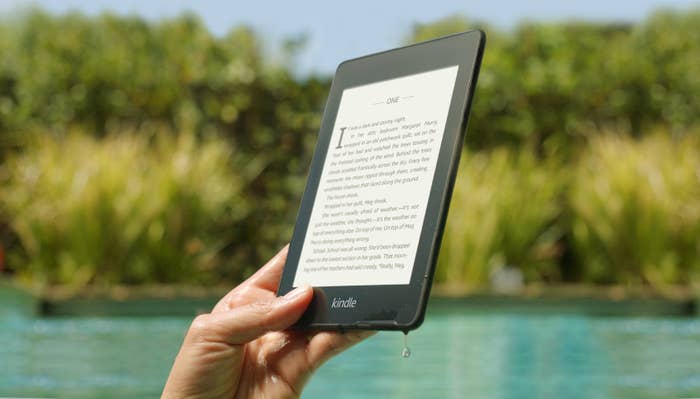 Amazon's best-value e-reader, the Kindle Paperwhite, is now really the best-value e-reader. The newest version, announced today, can store more books, weighs less than the previous model, and is finally waterproof.
The new Paperwhite incorporates some of the best features from the more expensive Kindle Oasis and Kindle Voyage. While the e-ink screen is the same resolution as the previous model (300 ppi), its display now sits flush with its edges, which means there's no longer a little edge to catch sand and crumbs. At a millimeter thinner, the new Paperwhite is now 23 grams lighter than the previous model. The new model has an additional built-in LED light to improve lighting uniformity. It's bath- and pool-friendly, with an IPX8 waterproof-ness rating, which means it can survive immersion in up to 2 meters of fresh water for up to an hour. There's also double the storage — 8GB — which can fit thousands of books, magazines, and whatever else you're reading.
It now has Bluetooth capability for listening to Audible audiobooks with Whispersync, a feature that syncs your audiobook with the e-book, through headphones or speakers. If you like reading in bed, and want to listen to the book while you wash dishes, Whispersync will start the audiobook where you left off. It's pretty great.
In other words, the new Paperwhite is better in many ways.
If you don't want to buy an e-reader from Amazon, there aren't many alternatives. Kobo, by a Japanese electronics company called Rakuten, is really the only non-Amazon option.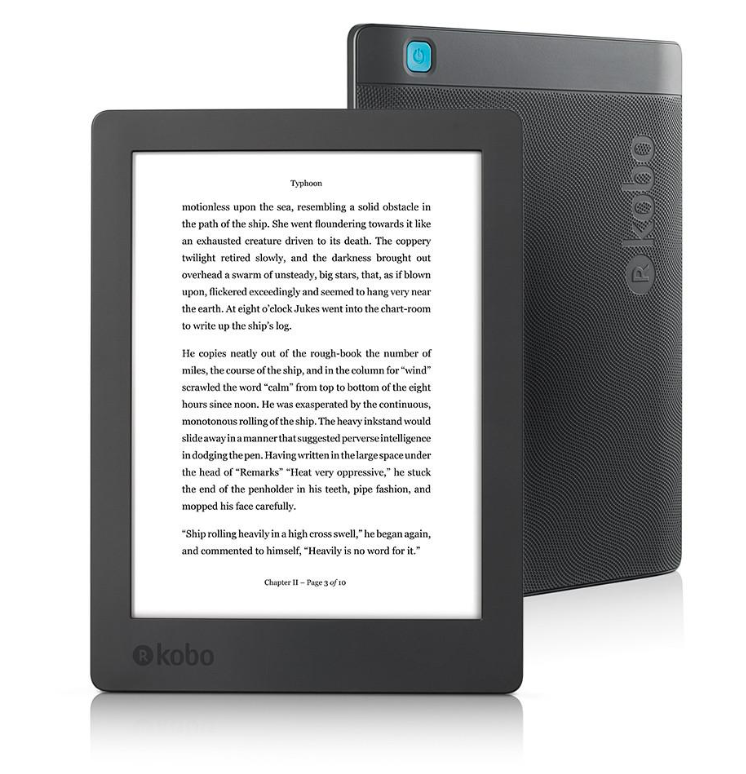 The Kobo Aura ($180) is waterproof, while the Kobo Clara HD ($130) is essentially a Paperwhite equivalent, without the waterproof-ness. While the devices are connected to Kobo's e-book library, which isn't as big as Amazon's, they do work well with OverDrive, the app that allows you to check out free e-books from your public library. There is also a way to convert Kindle books to a Kobo-compatible format, EPUB. Kobo doesn't sell a cellular version — but unless you're traveling a lot in places without widely available Wi-Fi, cellular isn't necessary.
The only previous waterproof Kindle is the Oasis model, which now costs $250. This new Kindle Paperwhite is available for $129.99 for 8GB with ads, $149.99 for 8GB with no ads, $159.99 for 32GB with ads, $179.99 for 32GB without ads, and $250 for 32GB with cellular without ads. It can be preordered today and will start shipping on Nov. 7.