This is Mara Abbott, a professional cyclist from Boulder, Colorado, who competed in the 2016 Rio Olympics women's road race on Sunday.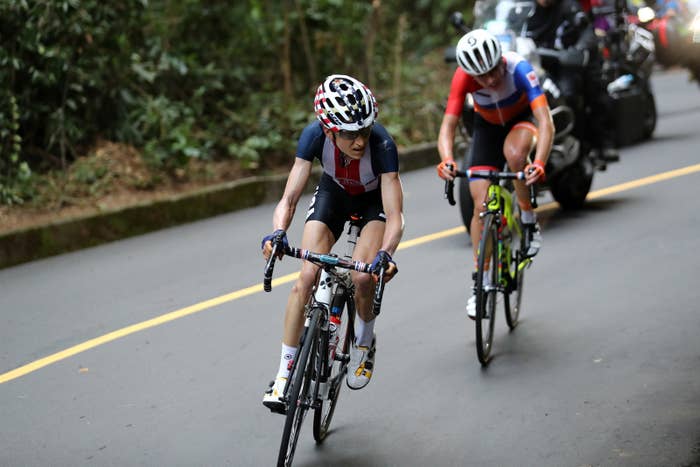 With a flat 10 kilometers ahead of her, Abbott was in the gold medal position, until a pack of three worked to overtake her.
In the final seconds of the race, with the finish line IN SIGHT, Abbott slipped from first to fourth place.
Here's a video of the final stretch.
After Abbott's ride, she was immediately embraced by supporters and teammates.
Fans sent heartful tweets Abbot's way.
In a post-race interview, Abbott was in miraculously good spirits. "You're just riding as hard as you can, and just concentrating on that," she said.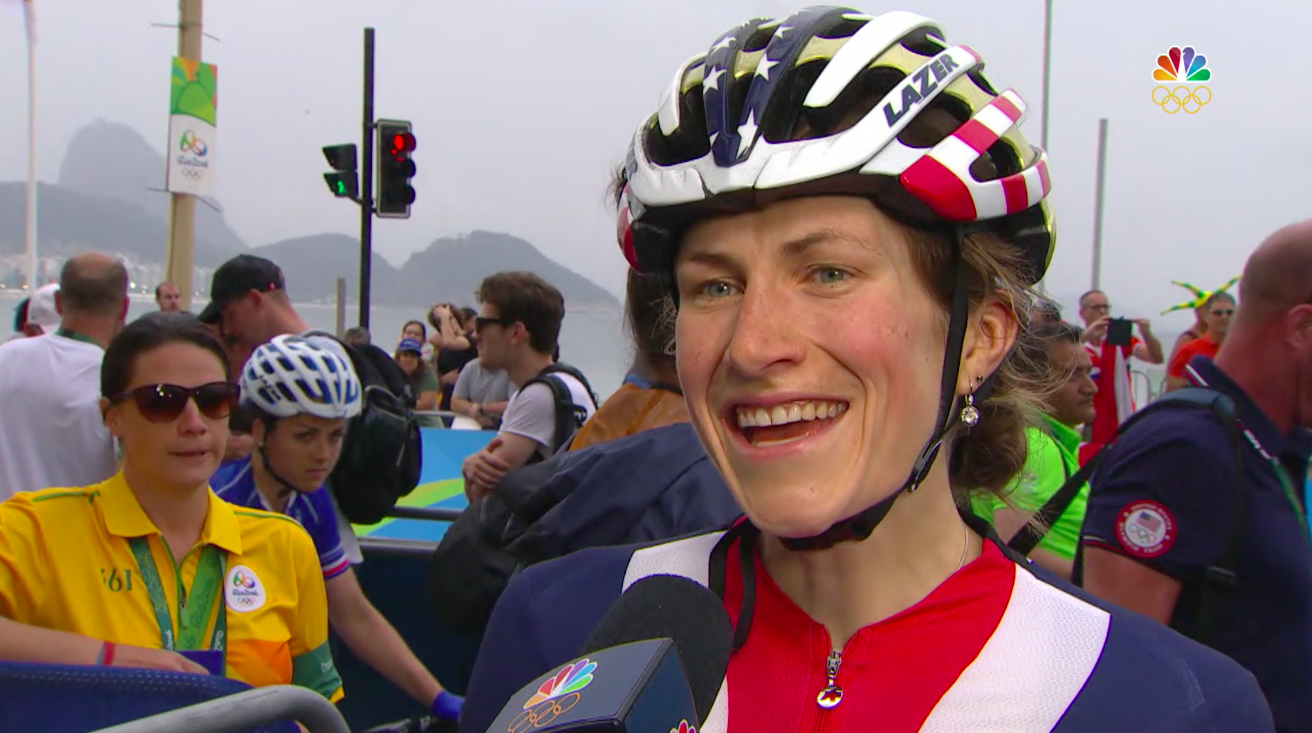 YOU GO, GIRL!!! Thanks for showing us what hard work looks like.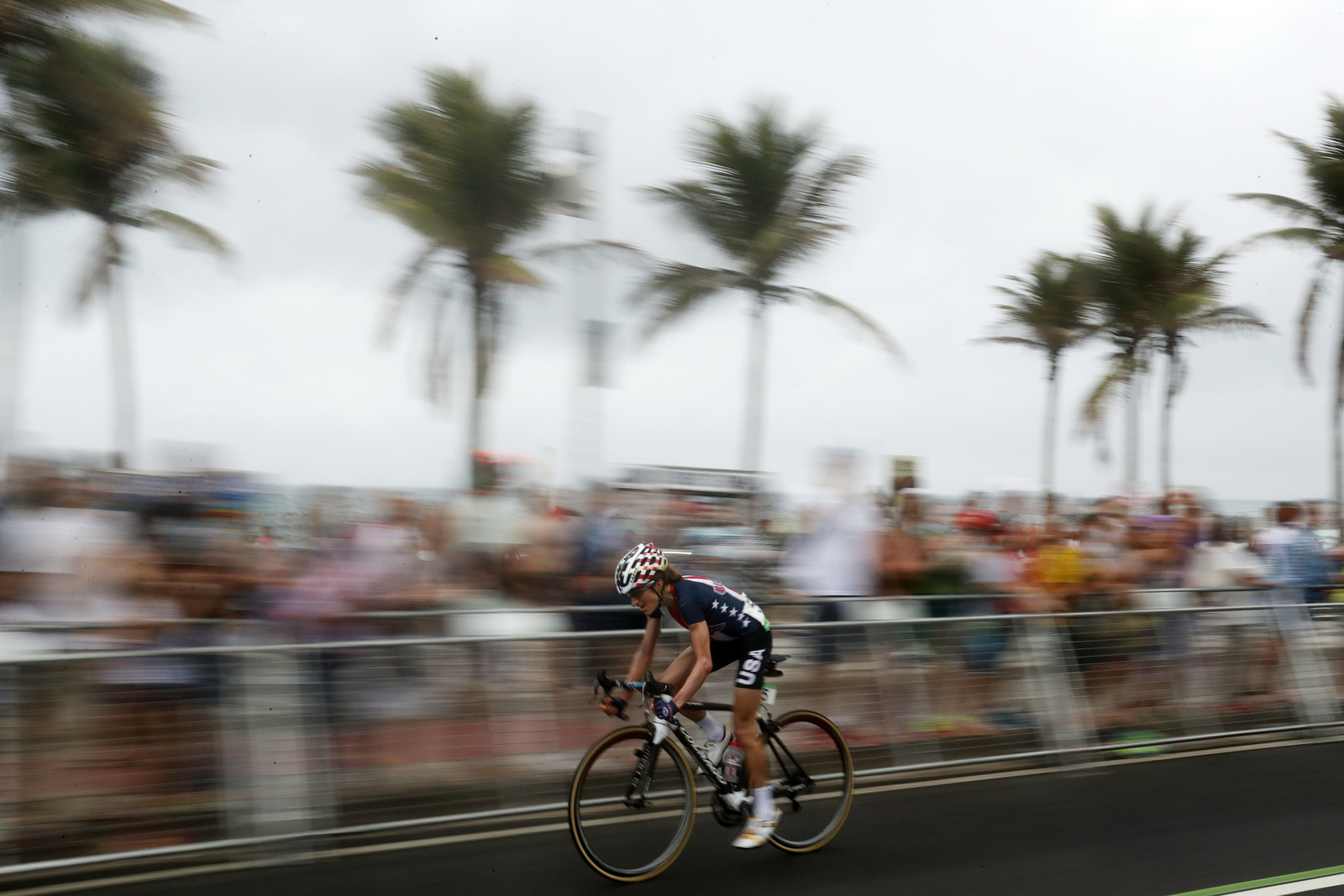 Sign up for BuzzFeed's Rio Roundup newsletter to get the hottest news each day of the games!
For full Olympics coverage, tune in to your local NBC broadcast