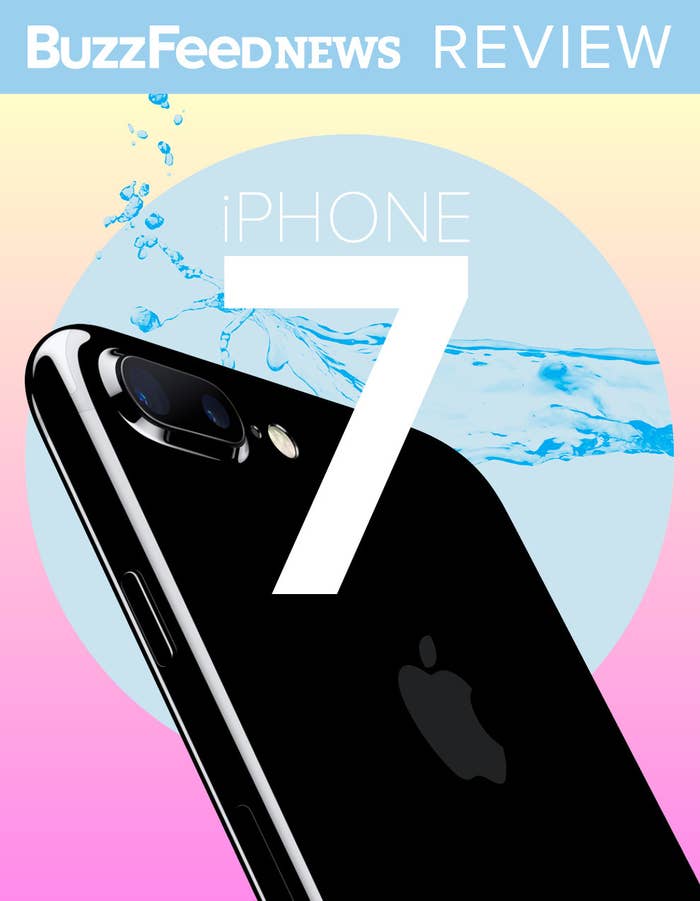 Last week, the internet exploded in enraged disbelief when Apple unveiled the iPhone 7 and 7 Plus — minus headphone jacks. But, as I discovered while testing the device in the days that followed the keynote, a phone is much more than the sum of its ports.
For the purposes of this review, I'm not interested in "bead blah-sted anodized al-yoo-mi-nee-um." Because high-definition closeups and carefully choreographed onstage demos are not real-world conditions, I'm more concerned about the iPhone in the context of life's less, er, dignified moments.
I'm human, and wrote this as such.
A moment of silence for the headphone jack.
Listen, I was more upset than anyone. "DON'T YOU DARE, TIM!!!," I mouthed to my computer on one particularly bleak August day, when the jack murder was all but confirmed.
(Just kidding, I live in San Francisco. Every Fogust day is particularly bleak.)
At first, the prospect of a Bluetooth-only product seemed a little...mean — and also strange. Most high-fidelity headphones use the same 3.5 mm port that's been around for 50 years. It's *just about* the only technology that our grandparents can still relate to! Seriously, Tim, how dare you!
But when Apple announced its proposed solution — EarPods that connect via Lightning (the name of the iPhone's one and only remaining port) and a Lightning-to-audio-jack adapter for wired headphones, both included in the box — I put down my pitchfork.
The new Lightning-connected headset feels exactly the same as the EarPods that have shipped with iPhones since 2012.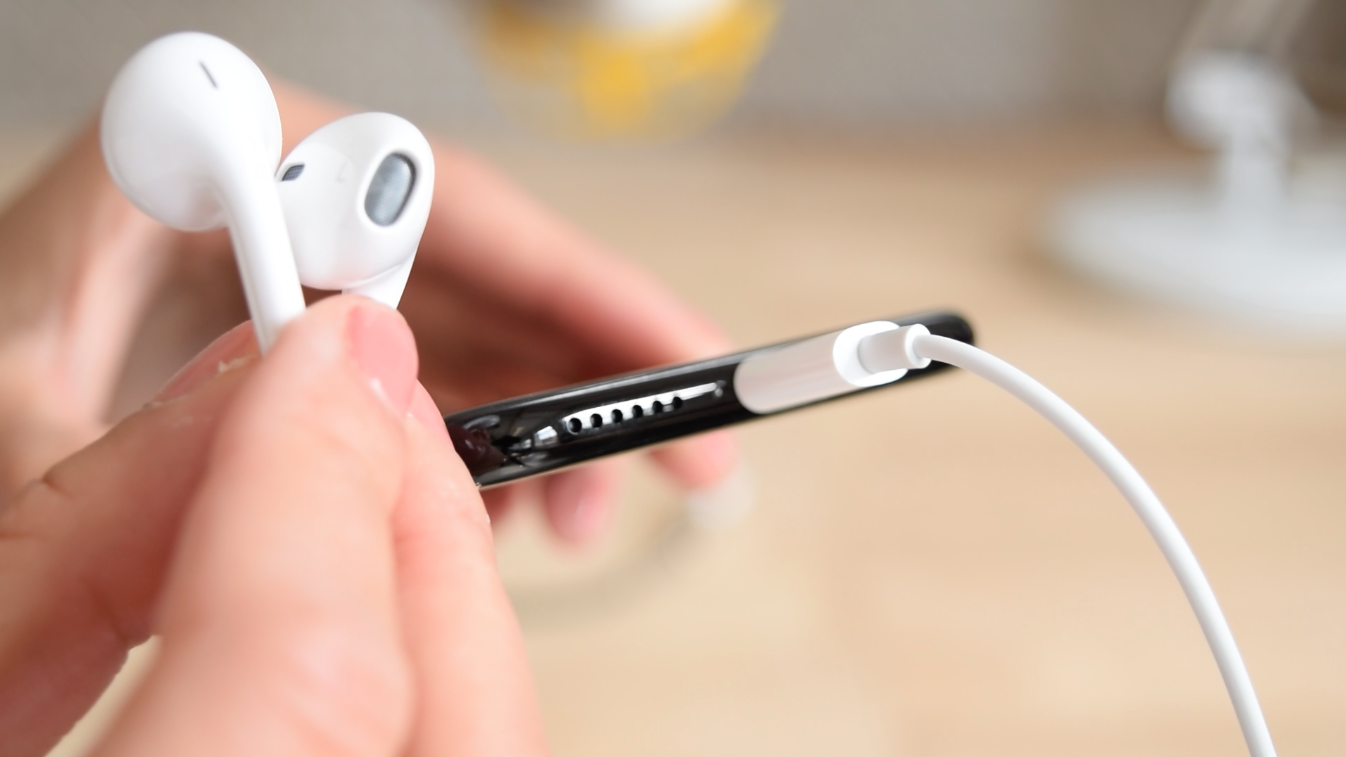 The new iPhone doesn't alienate those who prefer non-Bluetooth, "old-school" earbuds or headphones, either.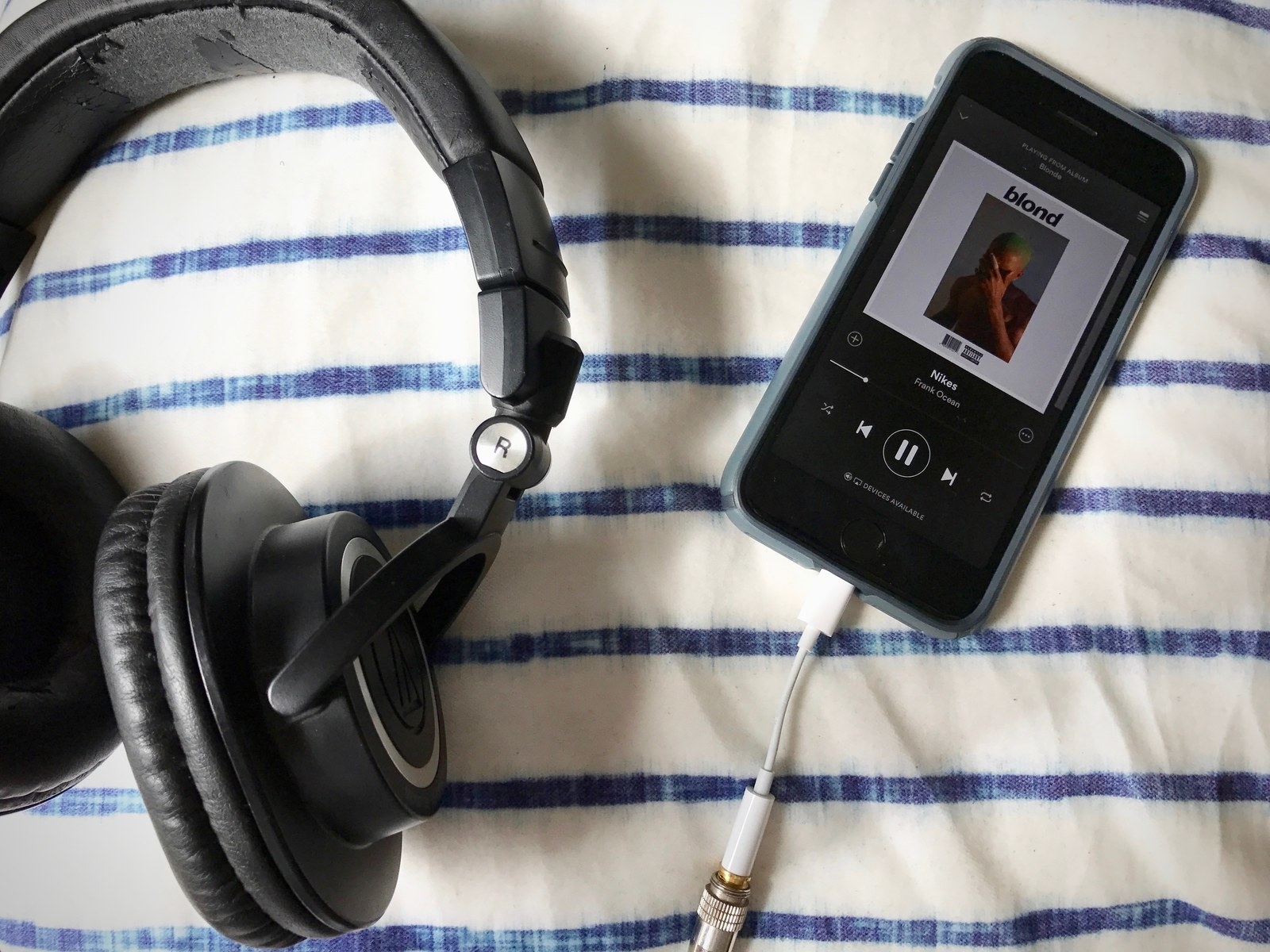 One major downside? The phone can't be charged and plugged into headphones without an accessory.
You'll need to shell out extra moola for Apple's Lightning dock ($49) or Belkin's new "RockStar" ($40), which on the one hand is kind of bullshit, and, on the other hand, a fairly insignificant problem, especially when you're already paying upwards of $600 for a phone.
The new system won't be great for everyone.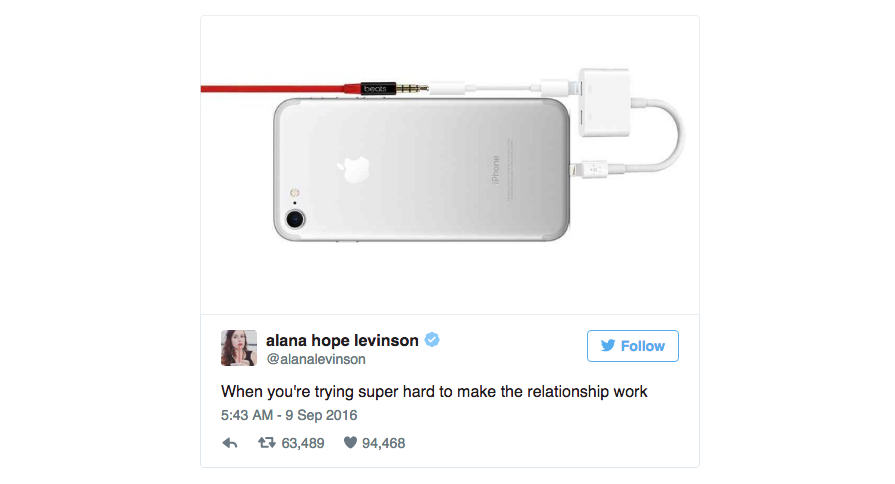 The theme here is 💸.
Getting rid of the most ubiquitous port in audio technology means that consumers are going to spend more money on adapters and accessories and Bluetooth stuff in the short term, which sucks, given that these damn rectangles with rounded corners already cost a fortune. But in my experience so far, there have been few repercussions and I generally think everyone needs to calm the F down.
The move, of course, was not without reason. You can read John Paczkowski on why exactly Apple needed to kill the headphone jack: to fit more processors and more camera tech into the iPhone. And Android smartphone makers are quietly discontinuing the audio jack too, like Motorola's Moto Z, which uses its USB-C port for headphones.
Apple is often right about these things. It's been years since I used a CD or, IDK, an ethernet cable, which Apple no longer supports. Maybe I won't miss pulling tangled earbuds out of my pocket either.
What about those AirPods?
To complement the new headphone-jackless iPhone, Apple announced its own wireless earbuds called AirPods, sold separately for $159. I tried pre-production units and was generally impressed.
The most surprising thing about the AirPods is their mythical staying power.
The AirPods' best feature is whatever secret sauce in Apple's proprietary W1 chip pairs the buds to the iPhone instantly.
Will you lose them? Maybe.
Apple is selling single earbuds and replacement charging cases in anticipation. I was hyper aware of *not* leaving them in my pant pockets to be destroyed by 100 washing machine tumbles, like everything else I love dearly, though it does seem inevitable.
If you were the kind of kid who always made sure the tiny Polly in Polly Pocket made her way back into the seashell house, you aren't going to lose your AirPods. If you don't know where your social security card or birth certificate are right now, maybe don't get them.
Stay tuned for a full review.
Water is friend, not foe.
Apple is finally ending untimely iPhone death as the result of accidental toilet drops or slips in the pool. Both devices are now rated to depths of 1 meter and 30 minutes of submersion.
Can I get a "YASSSSSSSSSSSSS."
As someone who has tried to revive phones in many a rice bath, I was *delighted* to test this.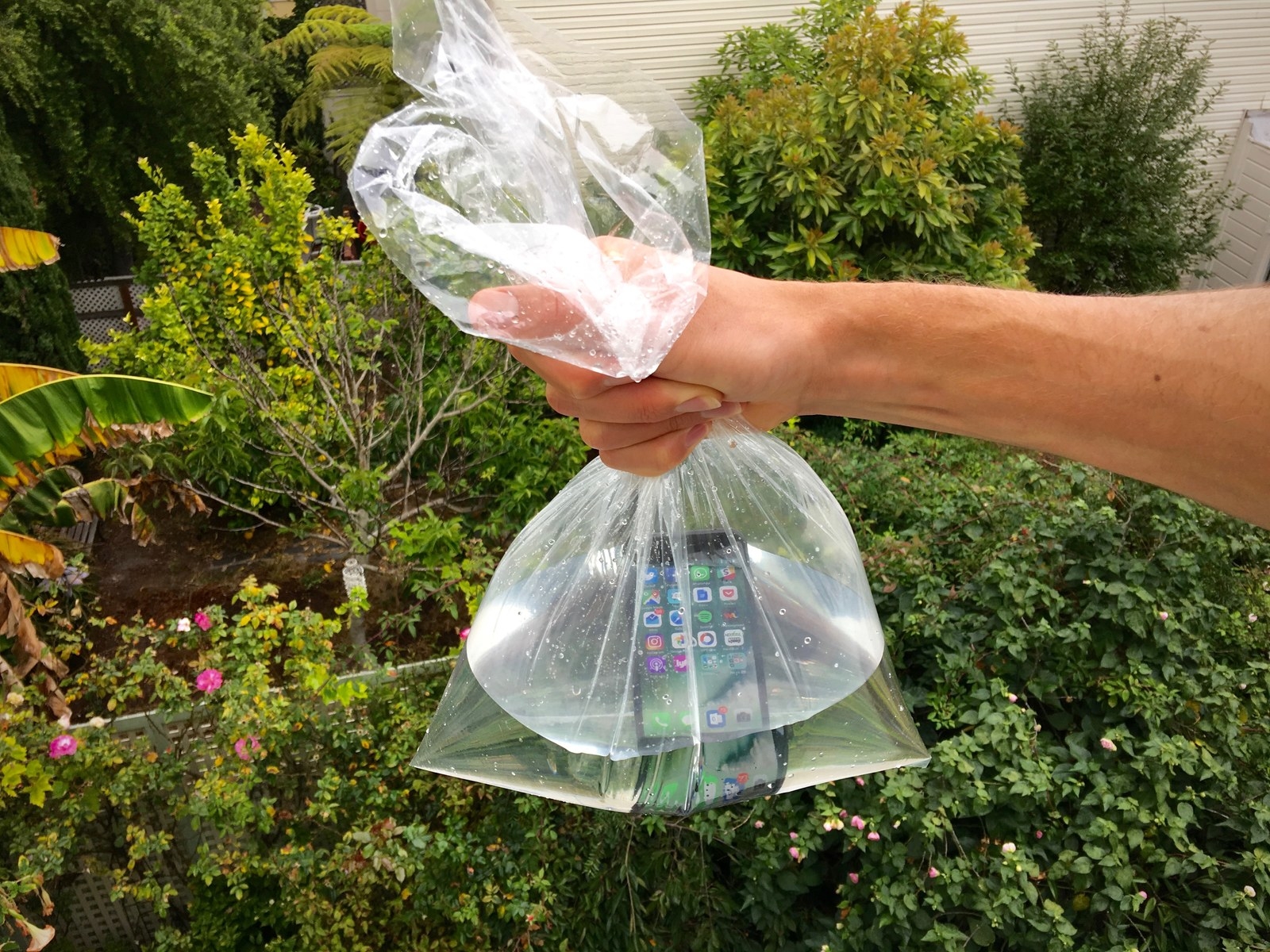 I unintentionally took the 7 Plus for a swim in the San Francisco bay.
The camera is better-ish.
Testing the new cameras was hard.
I knew that the lenses had a ton of new technology packed inside them:
* They can capture more colors than what standard RGB allows, and are some of the only devices that can display those colors, too.
* The FaceTime camera is now 7 megapixels instead of 5.
* The lenses are made of *six* elements instead of *five*.
* Their f/1.8 aperture lets in more light than the last model's f/2.2. There's a new, brighter flash.
* The iPhone 7 now has optical image stabilization, like the 7 Plus, which is crucial for capturing Live Photos that *actually* look good.
But when I was comparing images from the 6s and 7, it was *very* hard for my naked eye to tell the difference. The 6s camera is very good. It's billboard-in-New-York-City good. Could a new camera packed in the same cramped space be that much better?
To discern what makes an iPhone 7 photo special, you need to really zoom in on the details.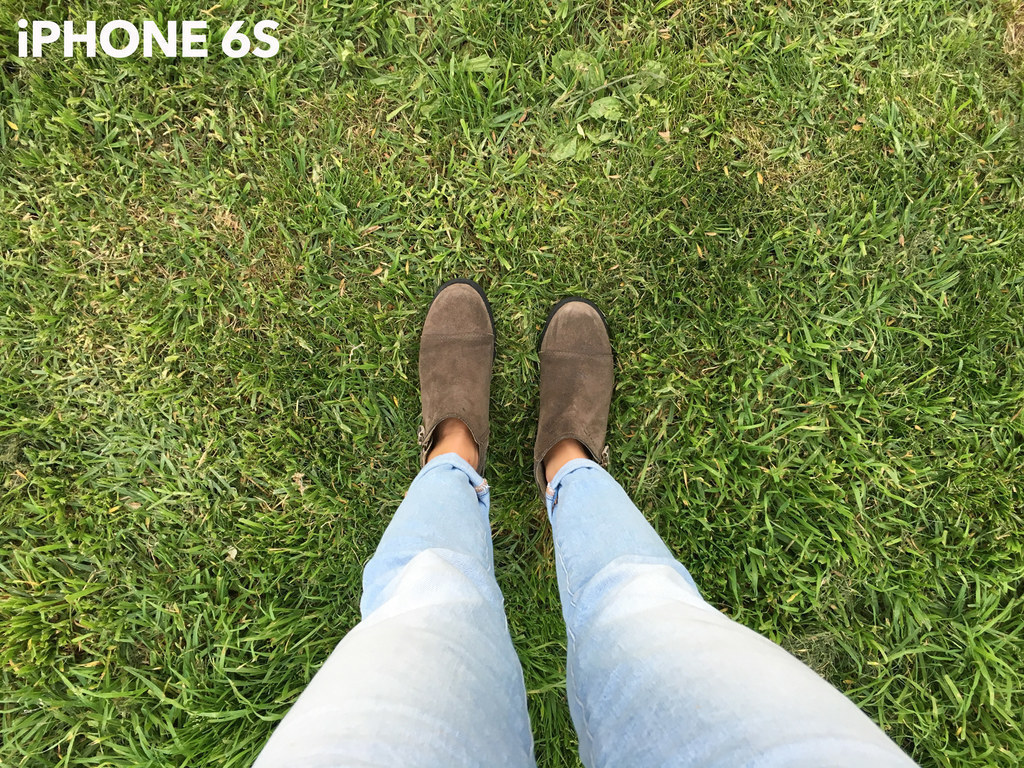 Here's a close-up of that photo.
The actual quality of the image, like with the 7's camera, isn't dramatically different — but its zoom capabilities are.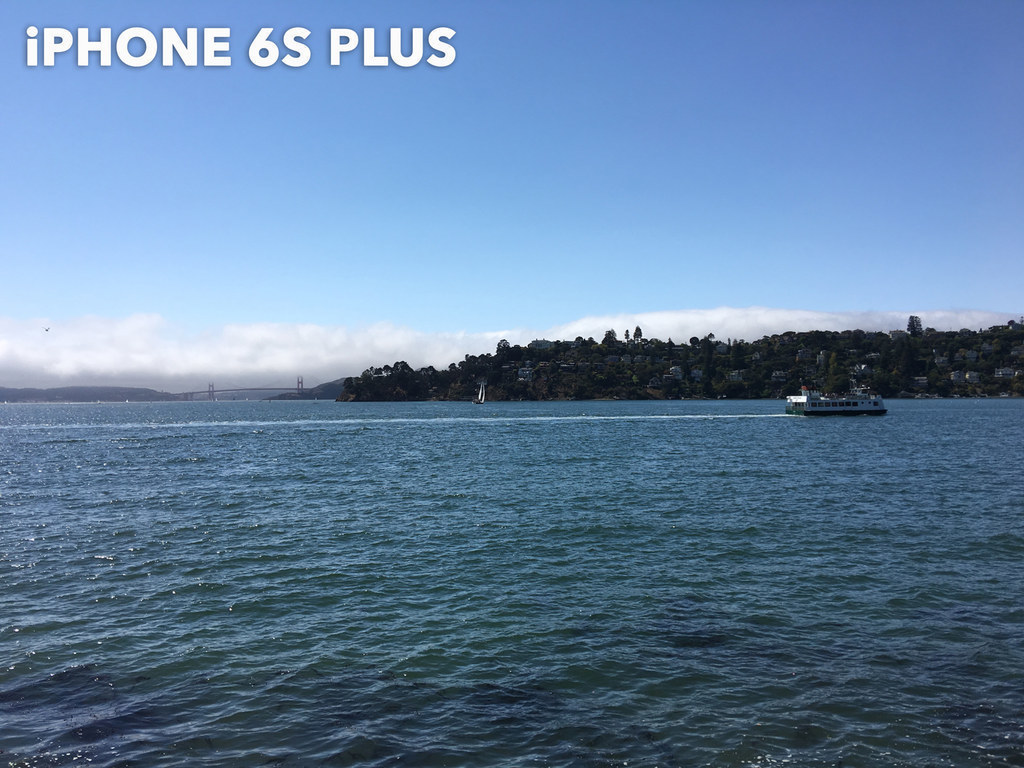 Like the iPhone 7 image, the 7 Plus photo has more detail up close.
The 7 Plus camera has 2x optical zoom, 10x digital zoom (versus just 5x in the 6s Plus), and 6x digital zoom for video recording.
3D Touch is more fun on the new iPhone.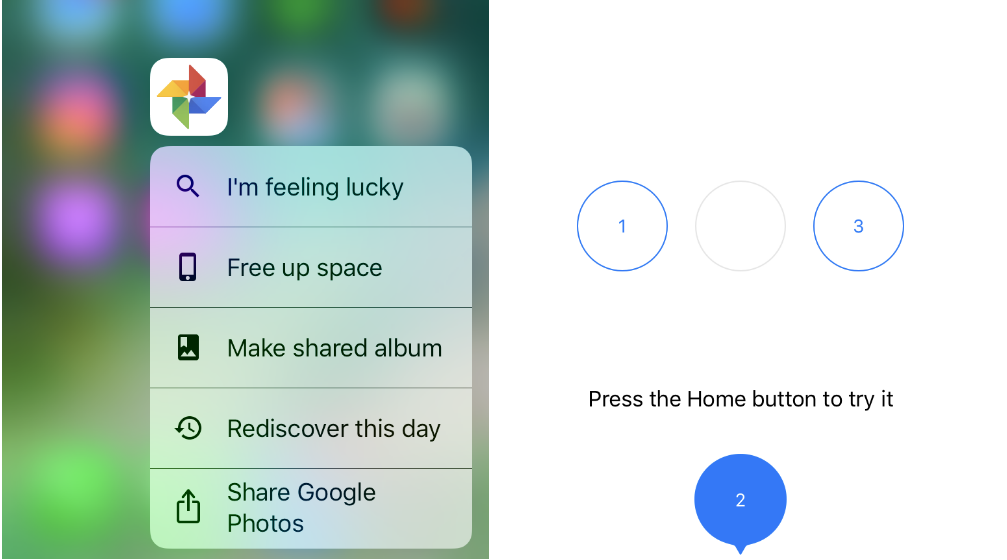 What is even the point of jet black?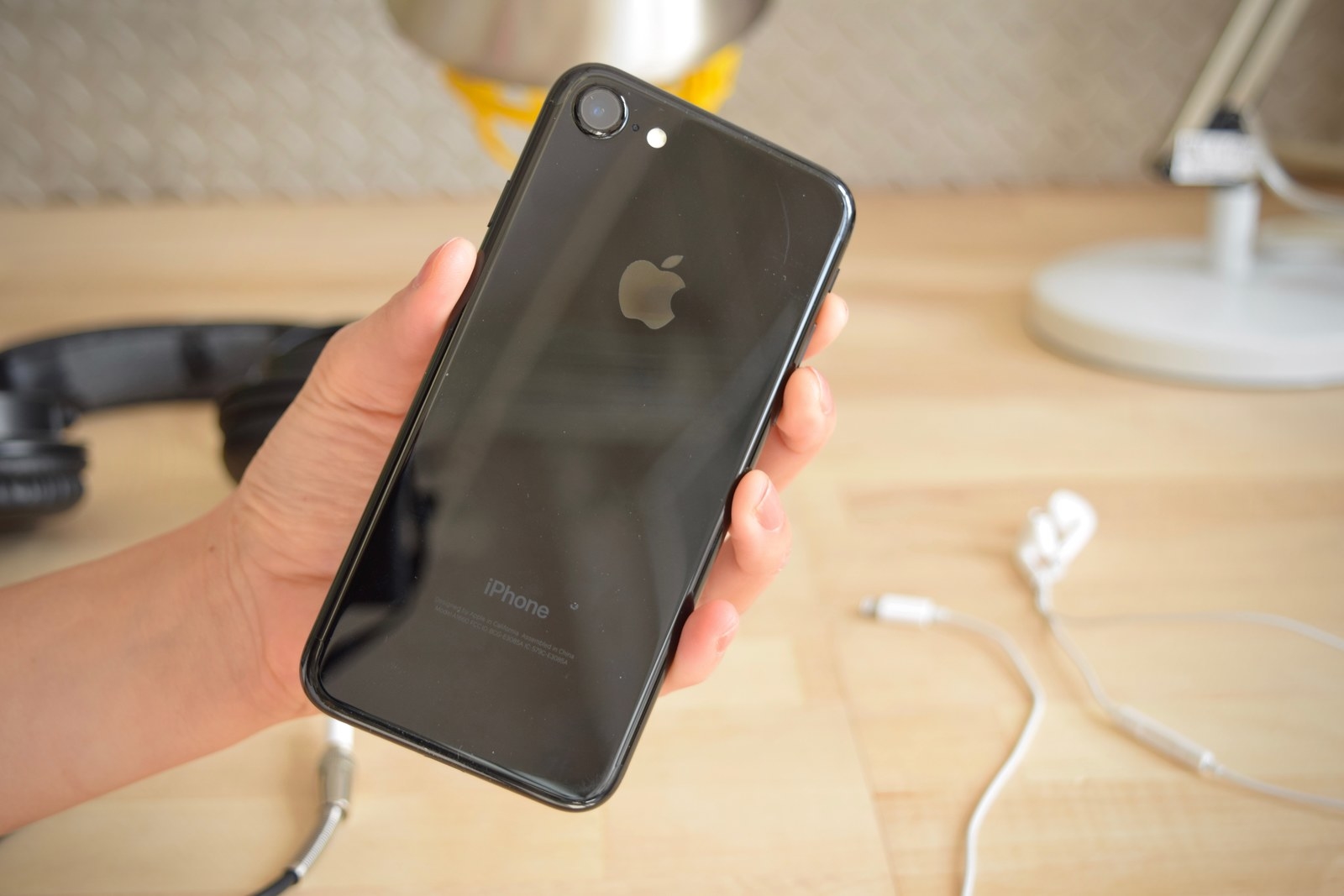 "Black," meanwhile, is the Kylie Lip Kit of black shades.
And some stray observations.
Apple claims the battery life is two hours more than the 6s. For the iPhone 7, it runs from 12 hours (continuous web browsing on 3G and LTE) to 40 hours of wireless audio playback. On the 7 Plus, you get 13 hours of internet use on data and up to 60 hours of wireless audio playback.
I kept the phone on LTE, streamed music for several hours on Spotify, used 1.5 hours of background GPS activity on Strava, watched a video with audio over the new stereo speakers, and checked Facebook/Snapchat/Twitter incessantly. Under these fairly aggressive conditions, I got 15 hours with 15% left to go. What impressed me most was the charging time: The iPhone 7 went from 9% to 96% in just a little over an hour.
The stereo speakers are, as promised, louder than before. ( ͡° ͜ʖ ͡°)
The display is bright as hell. Watching videos and reading text in direct sunlight isn't as painful.
It's fast at loading games and switching apps, but so are all new phones. I haven't had enough time to fully test the A10 chip, so I'll update on performance at a later time.
So, should you get this phone?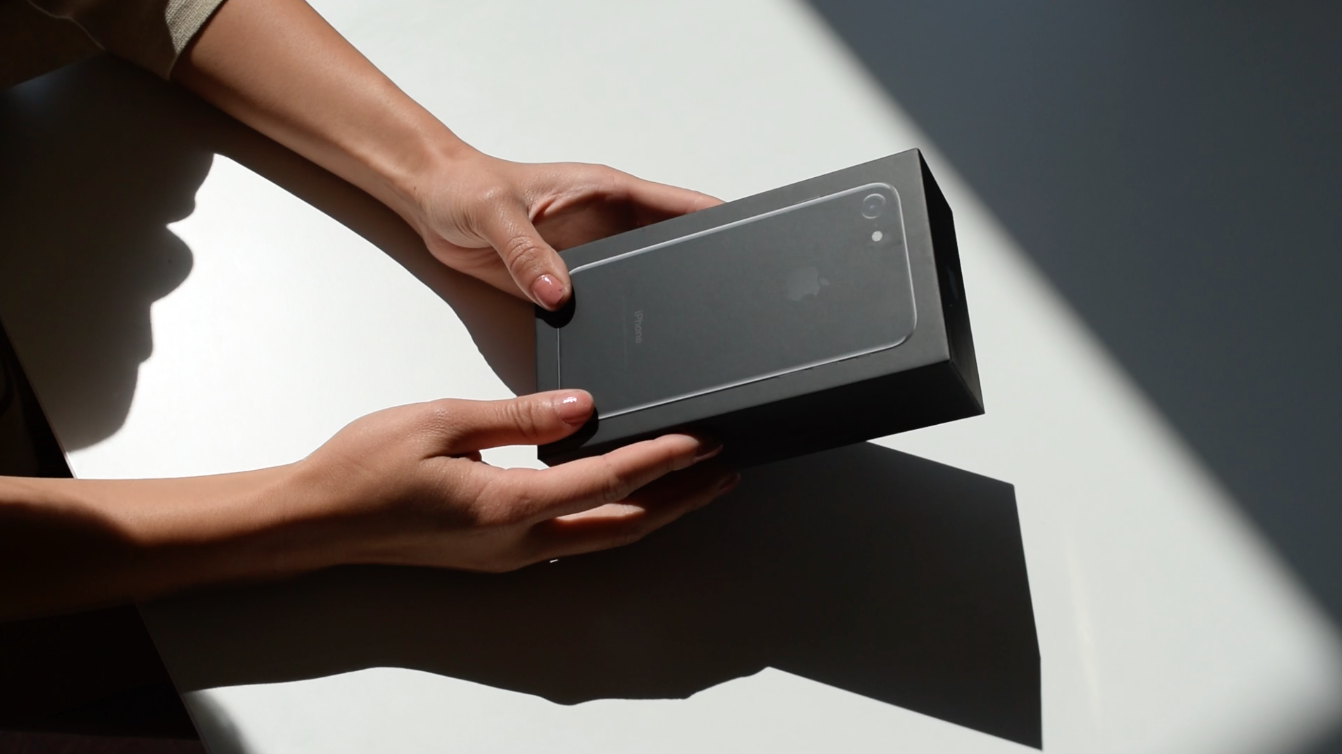 If you're a loyal iOS user and due for an upgrade, it's a no-brainer: Get this iPhone.
If you're perfectly happy with your current device, wait for it to break, preferably on its way to the bottom of a pool — and then get one. With Google's new Nexus (or Silver Surfer) phones around the corner, wait a month or so to switch. Maybe, uh, hold off on that Samsung for a while.
The iPhone 7 starts at $649, and the iPhone 7 Plus starts at $769. Both phones are available in silver, rose gold, gold, black, and jet black and come in 32GB, 128GB, and 256GB sizes (no more 16GB! Yay!), except in jet black, which isn't available in 32GB. Both arrive in Apple Stores on Sept. 16 in most countries, including the US, UK, Japan, China, and Australia. The iPhone ships in other places, including Russia and Greece, on Sept. 23 and in India on Oct. 7.
You can pre-order the new iPhones now at Apple.com.