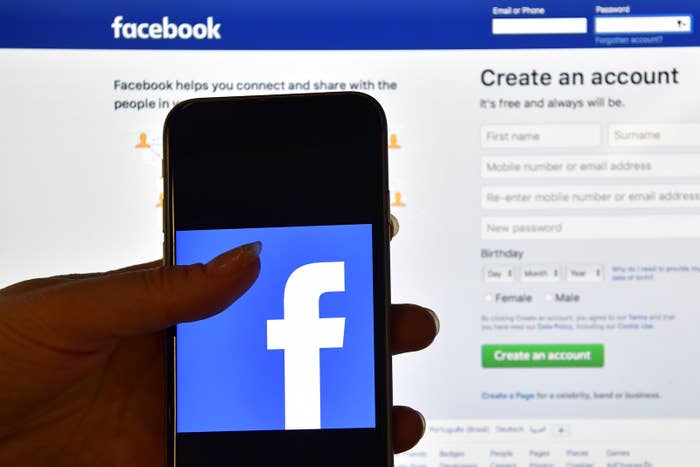 According to reports by the New York Times and the Observer, the research firm Cambridge Analytica procured personal data from as many as 50 million Facebook users, and used that data as part of its work on President Trump's 2016 campaign. Though Facebook claims Cambridge Analytica and its associates broke the rules in retaining and using this data, this wasn't a breach as we typically think of them: The Times reported that 270,000 of those users willingly gave over their info when they signed up for a personality quiz app.

Developers can request to see your relationship status, education history, and religious and political beliefs, among many other data points, but only if you allow them. For example, I had unknowingly shared all of my Facebook photos and photos tagged of me with TripAdvisor. A hiking app called AllTrails could see all of the timeline posts, while Waze had access to my custom friend lists (including one named "Frenemies"). In any case, now would be a good time to revisit the third-party apps you've granted permission to access your Facebook data and review — and maybe revoke — some of the info you're sharing.
Strangely, you won't find Facebook's third-party app permissions in privacy settings. You'll need to go to the App Settings page (which can be accessed directly here).
Alternatively, on the desktop interface, click the downward arrow in the top-right corner and select Settings. Then select Apps from the menu. On the apps page, you'll see all the apps where you've logged into Facebook. On mobile, tap the menu bar (bottom-right for iOS, top-right for Android), and select Settings > Account Settings > Apps > Logged in with Facebook.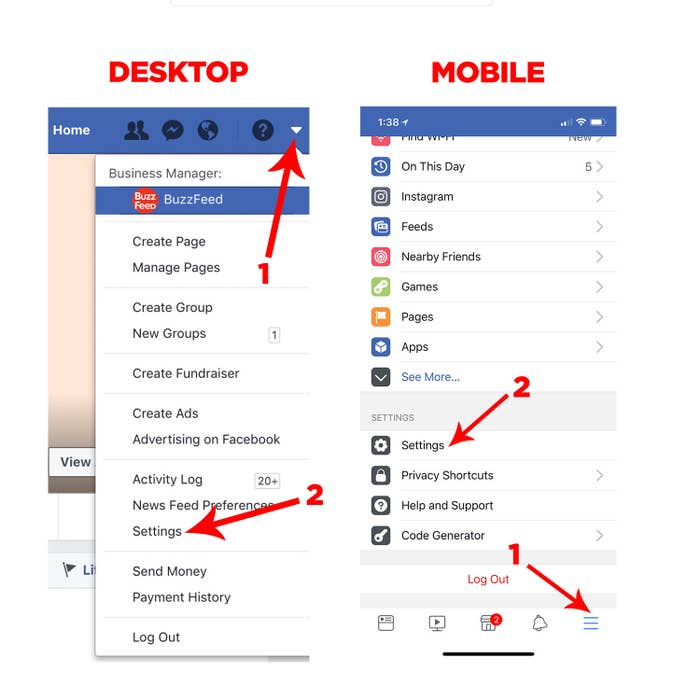 Remove third-party apps you no longer use by hovering over the icon and clicking the "X."

You can also adjust the amount of information you hand over to an app by clicking the edit button.

You can limit an app's permissions without fully revoking it. Click on the edit button (pencil icon), next to the remove button, to view each app's individual settings, where you can see all of the data that's visible to the app. You can revoke specific permissions by deselecting the checkmark next to each data point.

Revoking those permissions doesn't mean you've removed that data from the third-party app's servers.
Third-party apps may have already stored data on you, and you'll need to contact the app developer to delete that information.
You can do this on Facebook in the app's individual settings page. On the bottom right-hand corner of the settings window, click on Report App. Then select, I want to send my own message to the developer. There, you can request that they remove any information they have stored. It's not a guarantee, however, that they will respect your request.

Look at the app's privacy policy to see more details about how that app is using your data.
In the same row of links in tiny font next to Report App, click on App Privacy Policy, which will take you to the app's website. There will be a lot of legal mumbo jumbo in here, so just search (command + F) for "Facebook" or "social networks" to go straight to the section that covers integration with social networks.
Another thing to look at on Facebook's app settings page: Apps Others Use.
This module is near the bottom of the page, underneath the third-party app icons. Click Edit to control what your friends on Facebook can bring with them when they enable third-party apps. Deselect the personal info you don't want to share.

Your friends could be sharing your religious and political views or what you're interested in, without your knowledge (or theirs).
If you want to download a copy of all your data, that's an option, too.
You can download all of your Facebook data — including posts, photos, videos, messages, chats, and your "about" section — by going to Settings and in General, clicking Download a copy of your Facebook data.
The ultimate takeaway is: Review app permissions, not just on Facebook, but for all social media sites, and look closely at what information you're allowing third-party apps to see.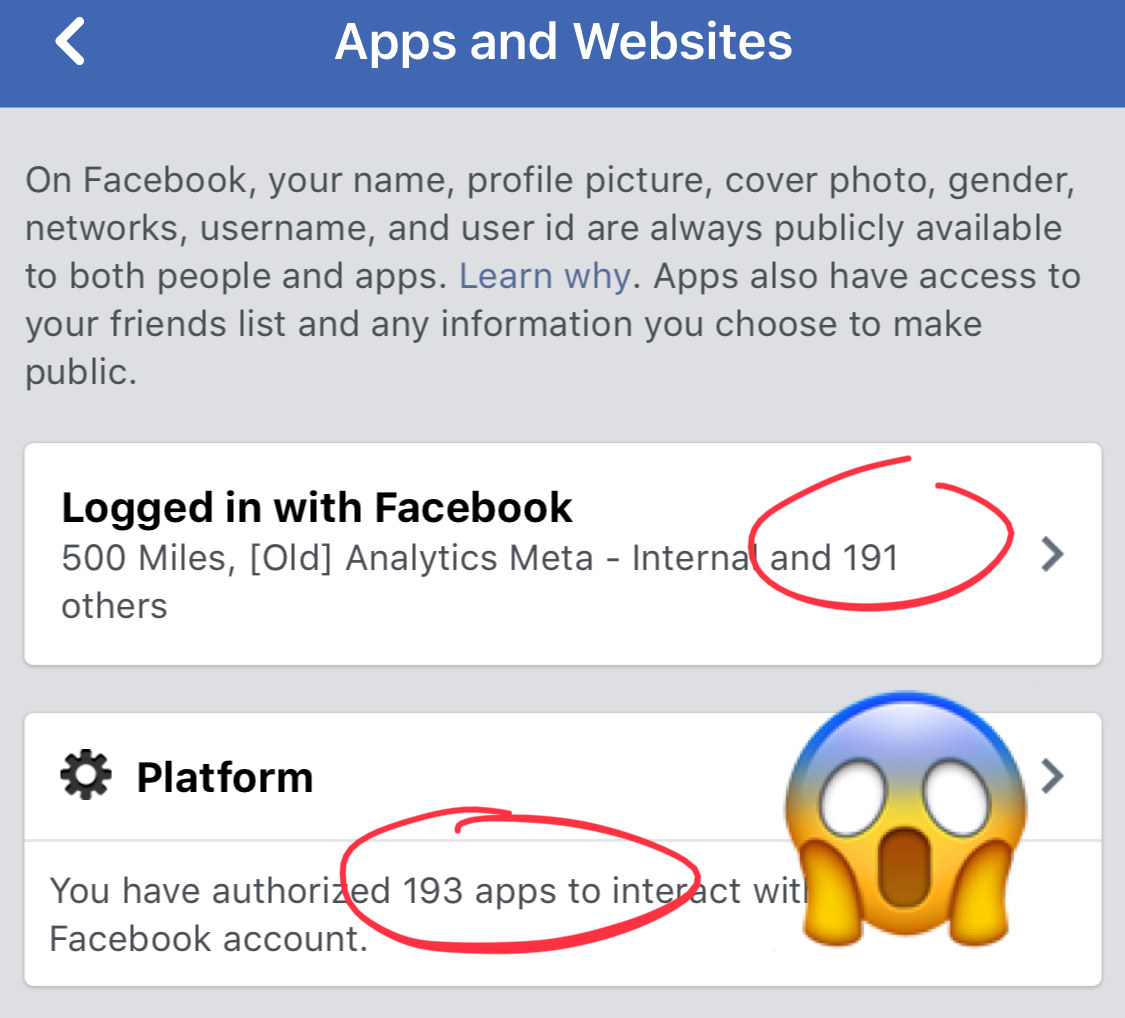 Facebook's privacy policy changes from time to time (as former Facebook executive Alex Stamos pointed out in now-deleted tweets), so re-check your third-party app settings regularly, to make sure you're only sharing information what you want to be sharing. The apps you connected with Facebook before 2014, for example, might have access to an insane amount of Facebook data, because that was the default permissions setting at that time.