Remember Limewire? Remember CDs???
During this era, people didn't stream music, they ~owned~ it. They bought albums at Tower Records, or pirated tracks online, or ripped it off a mix CD from a friend.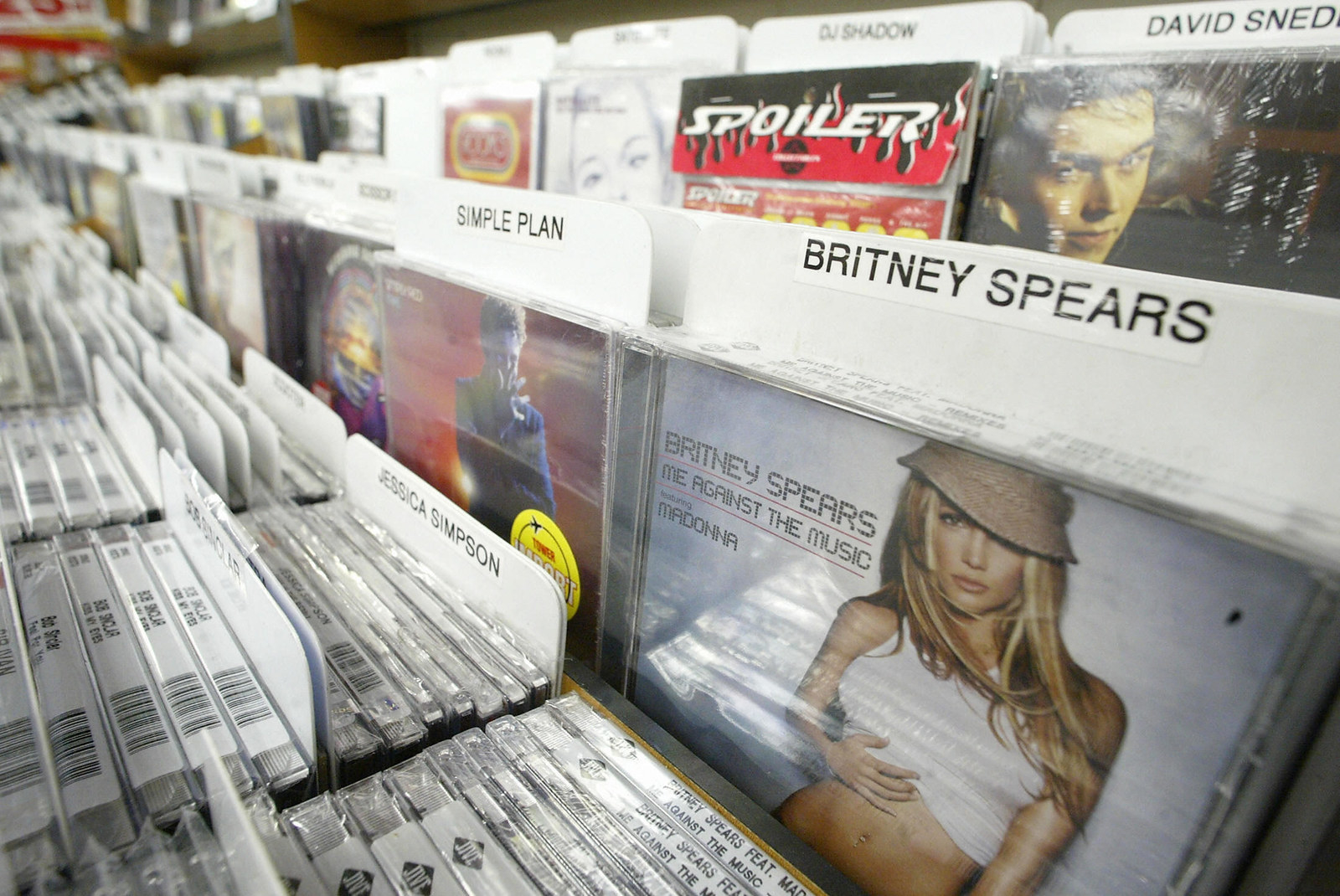 And so, in 2011, when Apple announced iTunes Match, a service that would make your entire iTunes music library — from all of those CDs you bought and Limewire songs you downloaded — available on all of your Apple devices, it was BIG.
The $25 per year service scans and matches your entire iTunes library from one device, and makes your music available to download on any other Apple device, including your iPhone, iPad, iPod, or Mac. This new, synced library is called the iCloud Music Library.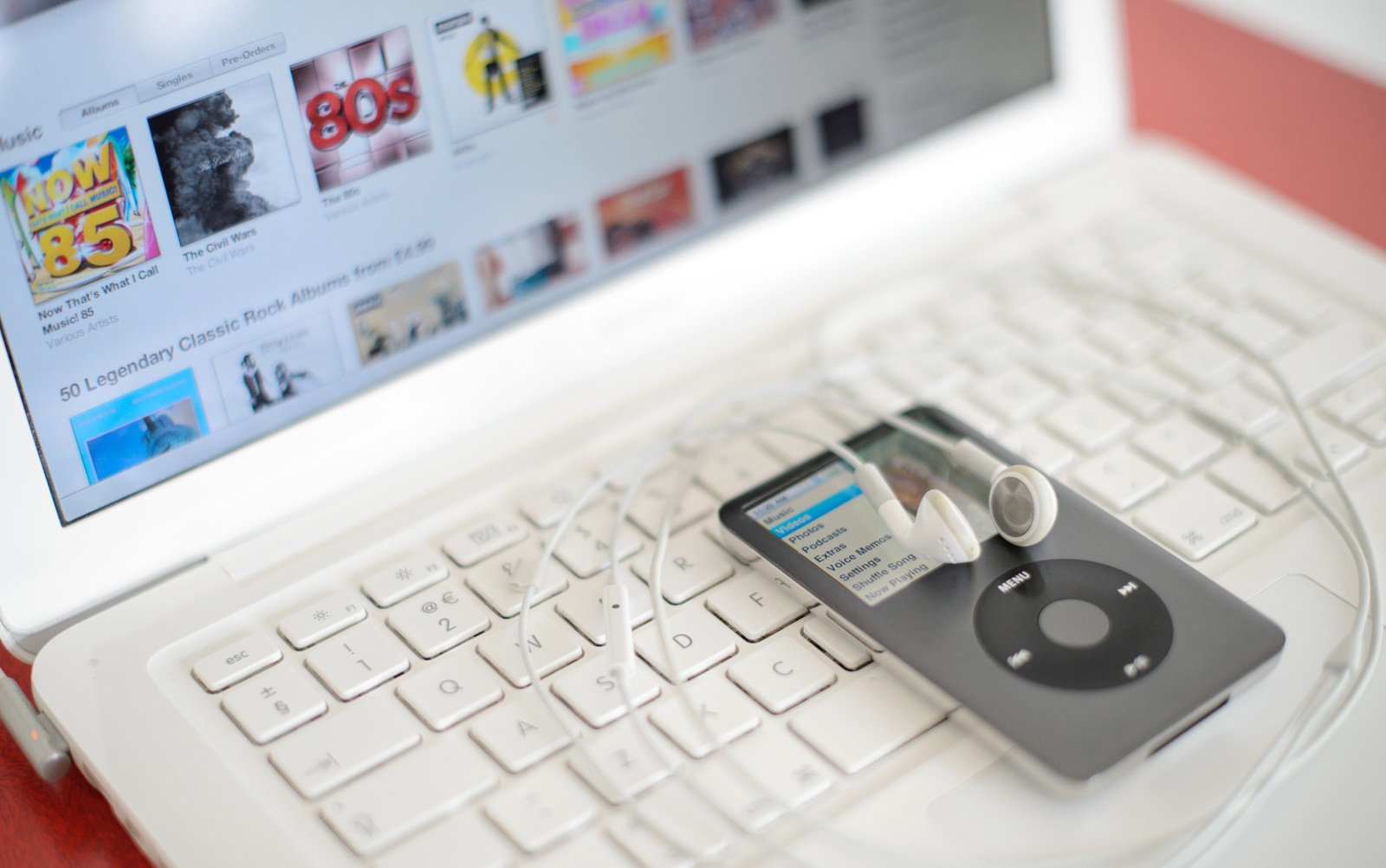 Another perk: For the songs available in the iTunes store, it would play the highest quality of that track available. For example, if you ripped a bad version of Liz Phair's iconic track "Why Can't I" onto your computer, you'd be able to play a high-quality version of the song instead, through your iCloud Music Library.

When streaming services like Spotify came along and offered us huge, on-demand music catalogs for an affordable price, iTunes Match didn't really make sense anymore.
Plus, Apple's own $10 per month streaming service, Apple Music, comes with a feature that works just like iTunes Match. It doesn't make sense to pay for both Apple Music AND iTunes Match at the same time.
(While Apple Music comes with iTunes Match, an iTunes Match subscription does not come with Apple Music.)
But lots of folks are reluctant to cancel iTunes Match, out of fear that doing so would delete some of their library.
What would happen to your old tracks that you didn't purchase through iTunes, and can't be found anywhere else, like a remaster of Tom Waits, live in Denver??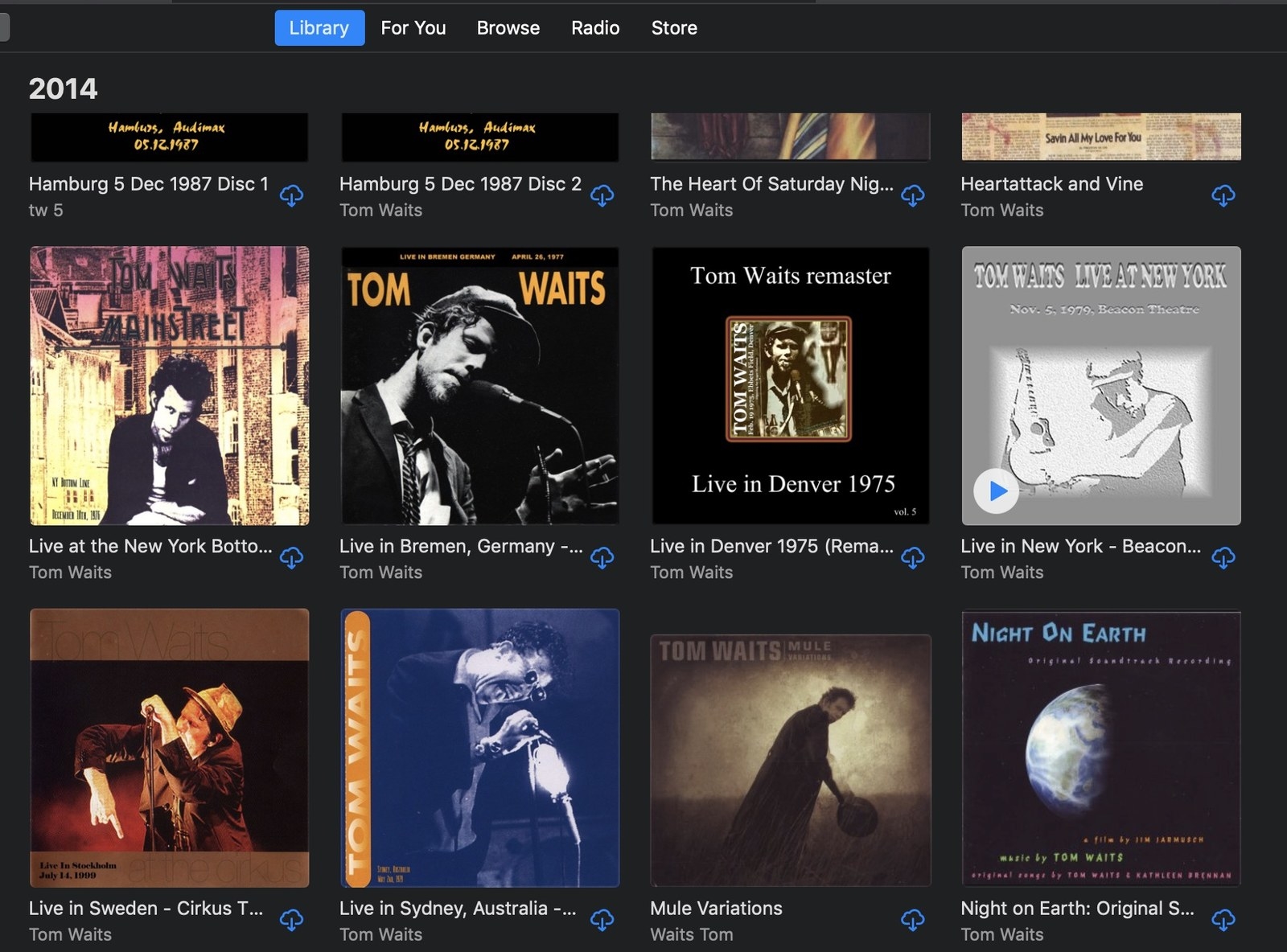 There's good news: As long as you download all of your iCloud Music Library songs to a computer, they're safe.
If you want to cancel iTunes Match, but are afraid of losing all of your music, don't be.
When you first signed up for iTunes Match, Apple either matched or uploaded songs from your original iTunes library to a server. That original library is located in iTunes, on the computer you had when you signed up for iTunes Match. It's considered proof that you own the music — and Apple has matched or uploaded it all, even if that track was downloaded illegally. (Please, don't download music illegally! It is 2018!)
You probably don't know where that original library is stored anymore — and that's OK. You'll just need to redownload all of the music from your iCloud Music Library onto another Mac or PC. Once you cancel your subscription, those downloaded songs are still yours! They won't disappear!
Open iTunes, and a cloud icon will appear next to every song that isn't already on your device. The icon indicates that you'll need to download the track before you cancel. Once you download all of those songs, then you can safely cancel iTunes Match without losing any of your music library.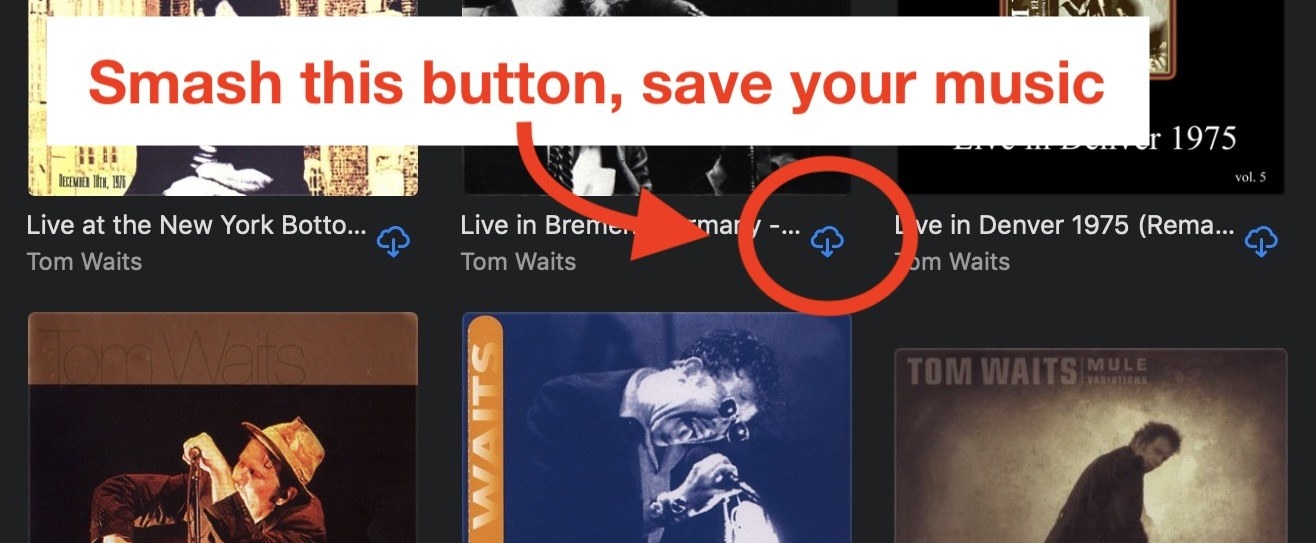 Here's how to download songs from your iCloud Music Library:
1. Open iTunes on your Mac.

The reason why you'll want to use a desktop or laptop computer is because you probably have a big music library. iTunes Match allows users to sync up to 100,000 songs, which could easily be tens of gigabytes of music. You'll want to download your music to something that has space.

2. If you haven't already, sign into your iCloud account in iTunes.
Go to the Account menu > Sign In...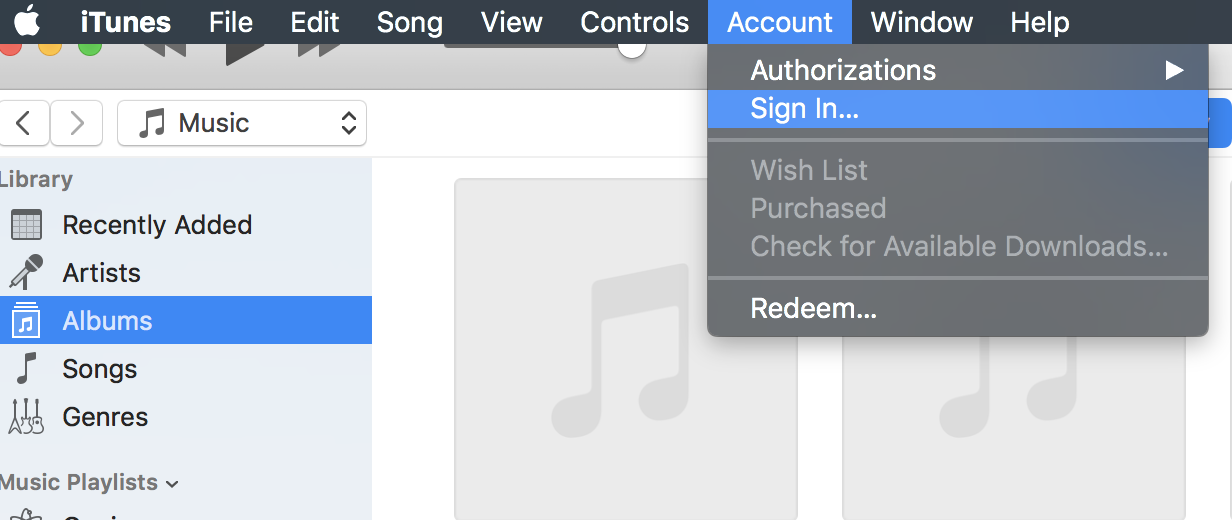 3. In the left menu sidebar (under "Library"), click on Songs.

4. On the top row, above the song list, hit control + click at the same time. Make sure "iCloud Download" and "iCloud Status" are checked.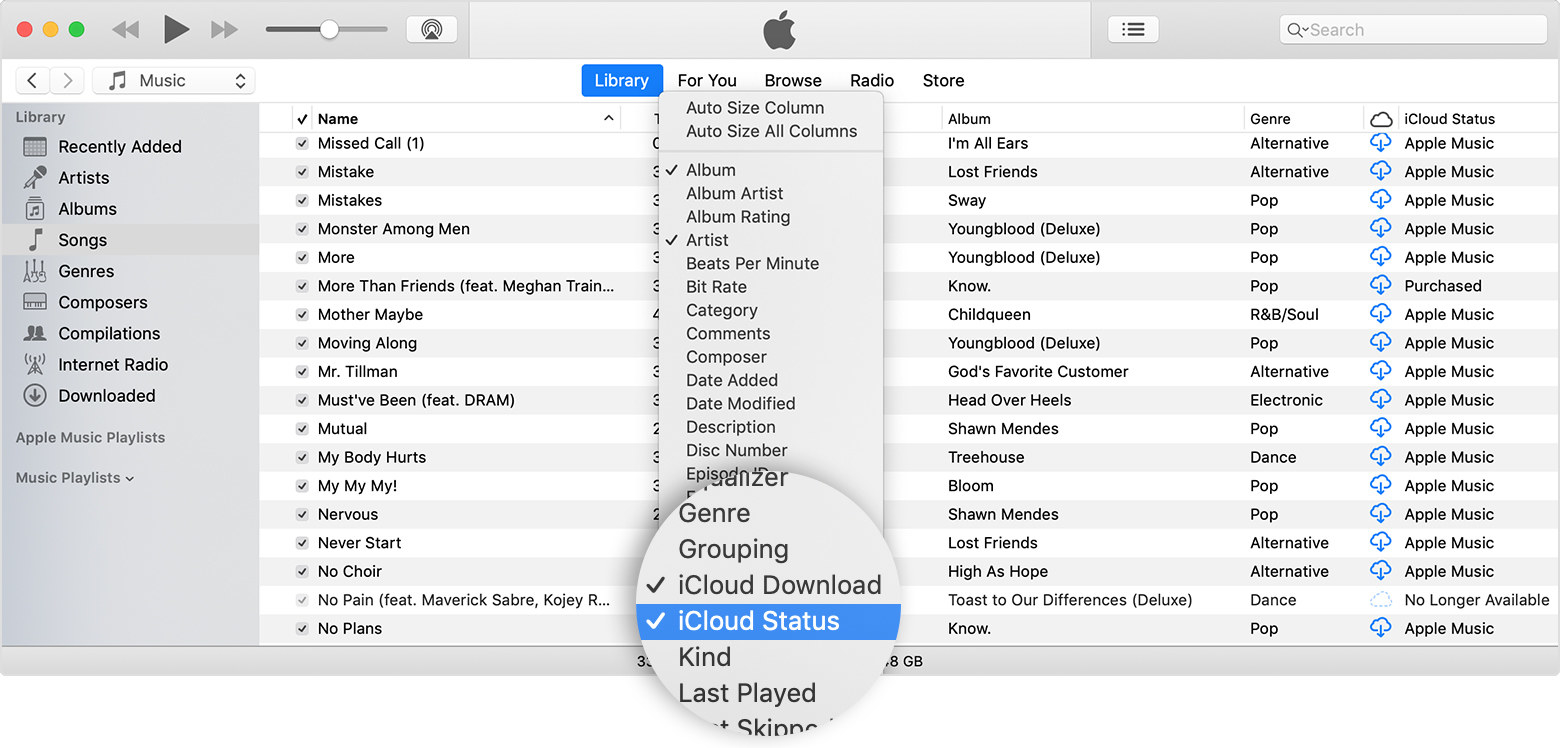 5. Click on the column with the cloud icon, so that all of your iTunes Match/iCloud Music library music appears grouped together.
6. Select all of the tracks you want to download.
Click on a song and use the shift key + click to select multiple songs at once. Then click on the ellipses (or control + click), and select "Download."

You should immediately see a little loading circle to the left of the song title, which will disappear once the download is complete. Once the tracks are downloaded, the cloud icon will disappear.

7. After you've downloaded your entire iCloud Music Library (every song with a cloud icon) to your computer, then you can safely cancel your iTunes Match subscription.
You can cancel your subscription with this link. Alternatively, on your iPhone, go to Settings > tap on your name > iTunes & App Store. Tap on your Apple ID > View Apple ID > scroll down to Subscriptions. Tap on iTunes Match > Cancel Subscription.

If you have a lot of music, this video offers a slightly more advanced way to bulk download your iCloud Music Library, using Smart Playlists.
If you forgot how iTunes Match works, this video is also a great overview.
You might see a lot of different iCloud download icons. Here's a guide on what they mean.
In case you need it, here's more information on turning iCloud Music Library back on with Apple Music.
Alright, then: How did it go?? I want to hear about it: nicole.nguyen@buzzfeed.com.