Apple announced its latest iPhones, the iPhone 7 and 7 Plus, on Wednesday.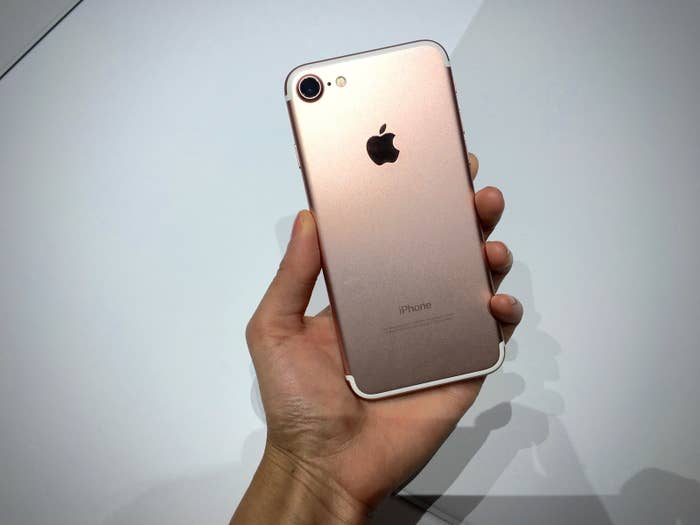 At first glance, the new smartphones don't *look* all that different from iPhones past (not that it matters, because you're going to cover it up with a case anyway) — but, as expected, they feature several major modifications that lurk under the hood.

In January, a report stated that the next iPhone was losing its headphone jack, and today's announcement confirmed that news.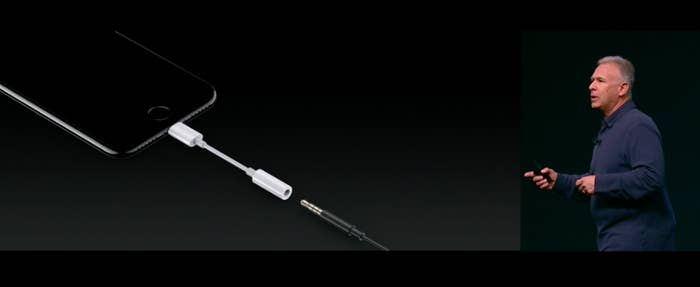 Apple's signature white headphones, called EarPods, are ditching the industry-wide 3.5 mm audio input standard. Instead, they'll connect to the iPhone via Lightning cable, which means that you won't be able to use the new EarPods with your computer or existing MP3 player, if that's your thing (lol).


In an attempt to not alienate, um, everyone, Apple is including a Lightning-to-audio-jack adapter in-box for those who prefer regular wired headphones.
All iPhone 7 and iPhone 7 Plus models will include EarPods with a Lightning connector and an adapter, also sold separately at Apple.com and Apple Stores for $29 (US) and $9 (US), respectively.
But the hand that taketh away also giveth.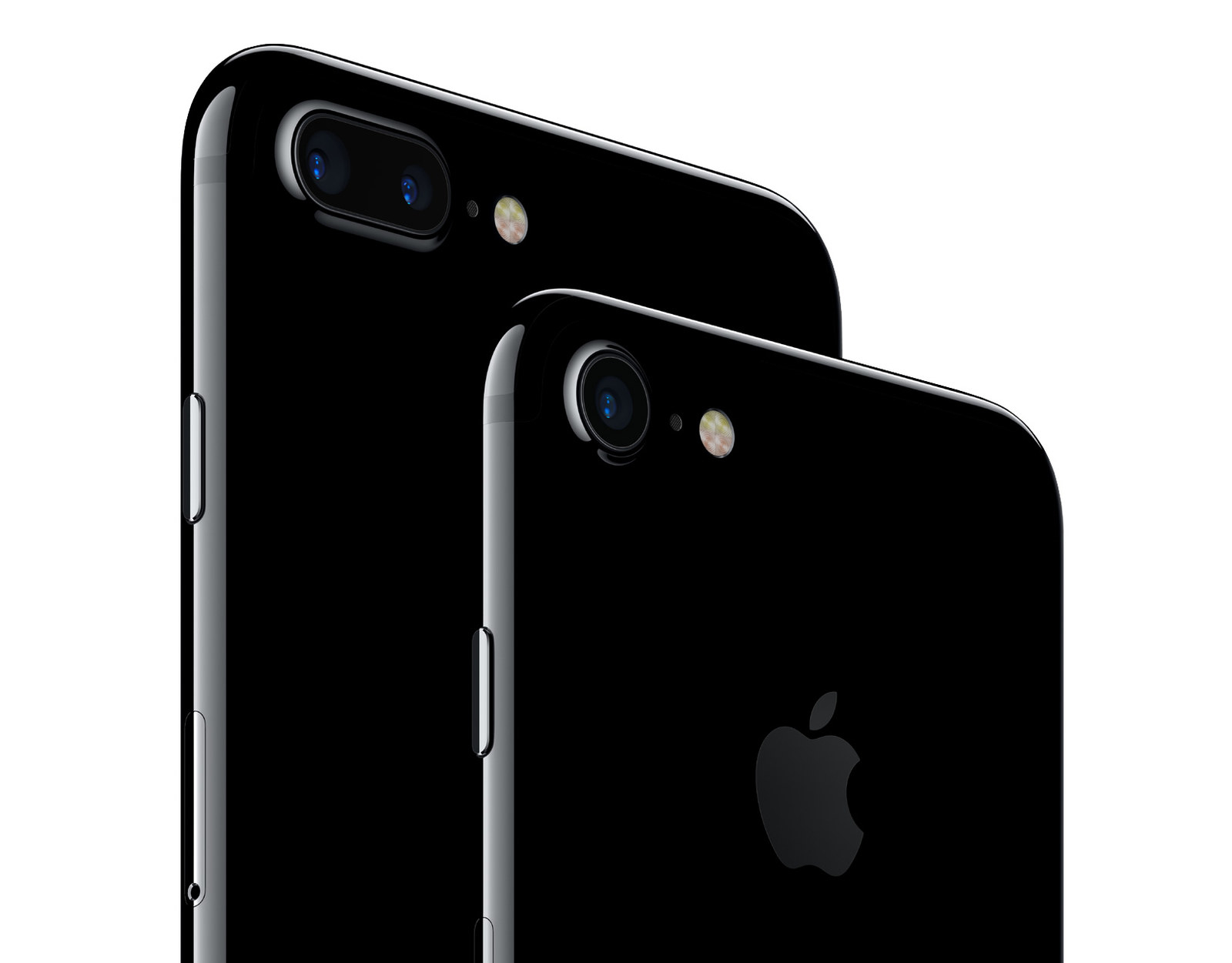 The new iPhones are finally water-resistant, following the lead of Samsung's Galaxy S7 and potentially explosive Note7.
The iPhone 7 and 7 Plus earned a rating of IP67, which means the devices can survive 30 minutes of submersion up to 1 meter deep. Toilet drops and short drunk swims (though not recommended) = OK. Scuba diving = not OK.
And now for the WTF-does-that-word-mean portion of today's programming. TL;DR — the iPhone cameras are now faster and can capture images with a wider range of colors than previous models.
The front-facing FaceTime camera on both phones takes better selfies at 7 megapixels versus the 6s's 5 megapixels. It has a new sensor capable of the aforementioned "wide color capture." Both phones also now have optical image stabilization (instead of just the 7 Plus).

The rear camera on the iPhone 7 features a "six-element Apple-designed lens" (previous models were five-element), f/1.8 aperture, and a new 12-megapixel sensor that's 60% faster and 30% more energy efficient. The upgraded "True Tone Flash" has four LEDs and provides 50% more light than the previous model, plus a flicker sensor that detects flickering overhead lights. Live Photos can now be edited and stabilized, too.
There's a new powerful image signal processor in the 7 as well, also with "wide color capture."
The processor, which can calculate 100 billion operations in 25 milliseconds, is up to "P3 cinema standards." It can almost match the full gamut of color motion picture film. This is, apparently, a very Big Deal.
The larger of the iPhones, the 7 Plus, now has a two-camera system.
There is one 12-megapixel fixed wide-angle lens and one 12-megapixel telephoto lens, side by side. Images captured by each lens are combined into a single, optimized photo. The lenses have a "pure" 2x optical zoom and a 10x digital zoom, but are limited to 6x zoom for video recording. A new zoom button can be tapped for 2x optical zoom, and tap and drag for software zoom.
Later this year, you'll be able to use the 7 Plus lenses simultaneously to keep the foreground in focus and blur the background for more depth — and preview the results. It's essentially creating ~bokeh~, which gives backgrounds a gauzy, out-of-focus effect. The feature will arrive as an update.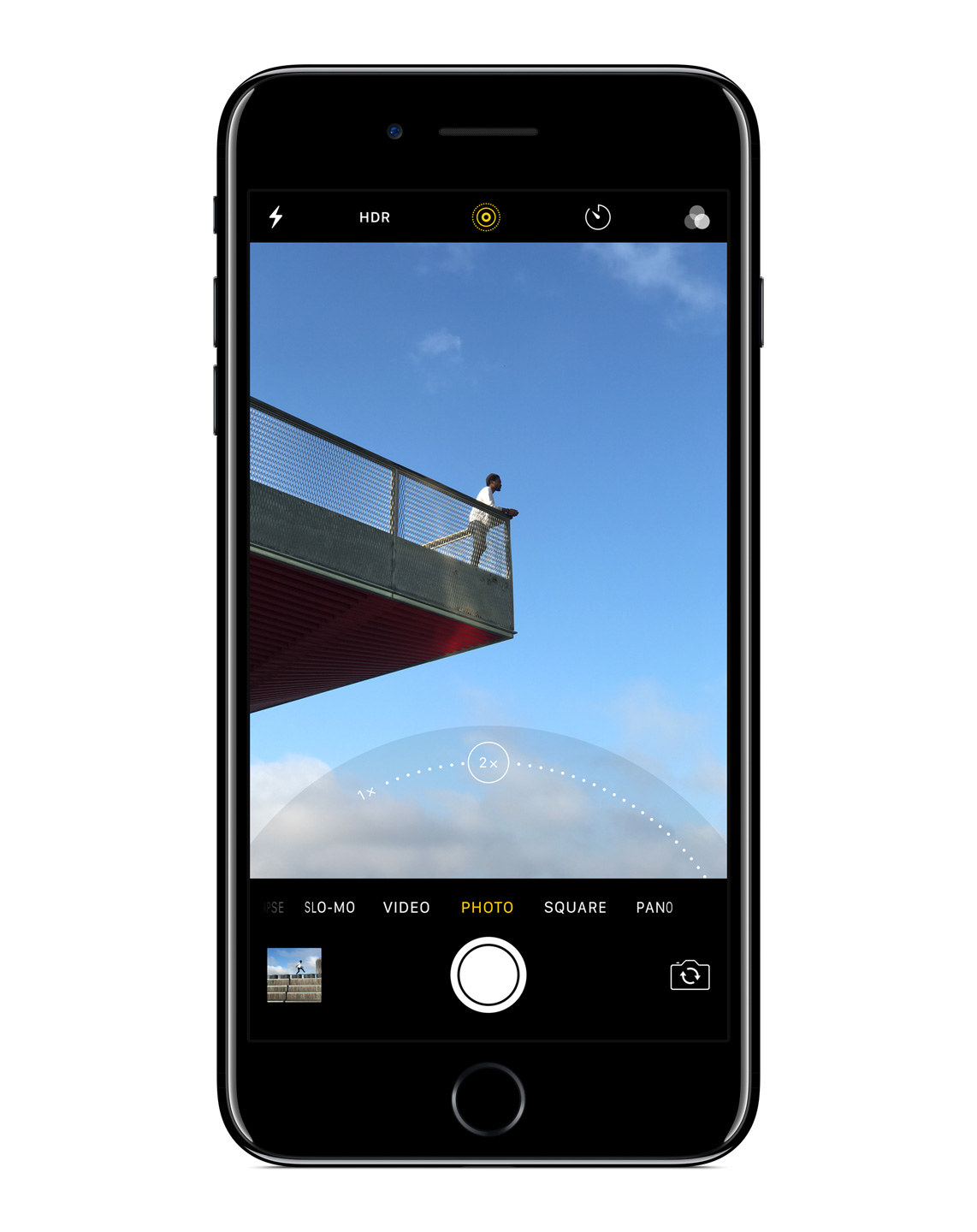 In addition to the camera upgrades, there are a handful of hardware tweaks a casual observer might overlook. The home button is now force-sensitive and solid-state (it no longer physically moves when pressed). A Taptic Engine, the same one behind 3D Touch, notifications, and ringtones, will vibrate when you touch it. The display is 25% brighter, supports the 3D Touch technology that was introduced with the 6s last year, and, like the 9.7 iPad Pro, supports a wider color gamut. The battery life is slightly improved (two more hours for the 7 and one more hour for the 7 Plus versus the 6 and 6 Plus, respectively). There's another external speaker at the top, too, which makes this iPhone twice as loud as previous versions and capable of playing audio in stereo mode.
There's a new chip powering the iPhone, called the A10 Fusion.
The A10 has four cores (up from two), and two of those cores are high-performance (40% faster than the A9 in the 6s). The remaining two cores are highly efficient and run at a fifth of the power of the high-performance cores. The graphics engine is also improved (50% faster than the previous A9 chip).

The iPhone 7 and 7 Plus run on iOS 10, which includes a massive update to iMessage, new third-party capabilities for Siri, and an app for smart home devices called Home.
And, finally, the iPhones come in NEW COLORS (again, not that it matters, because you will/should use a case) in addition to gold, silver, and rose gold. "Black" has a matte "bead-blasted anodized" finish that gives off Batman Begins–era Batmobile vibes. "Jet black" has a high-gloss finish that makes the glass display look like it's melting into the back of the phone.
These devices, unlocked, are about the same price as the iPhone 6S and 6s Plus.
But they now start with 32GB of internal storage instead of the previously garbage 16GB. The iPhone 7 starts at $649, and the iPhone 7 Plus starts at $769. Both phones come in 32GB, 128GB, and 256GB sizes, except in jet black, which isn't available in 32GB. You'll be able to preorder the new phones on Sept. 9. Both ship on Sept. 16.