Google's getting into the phone business.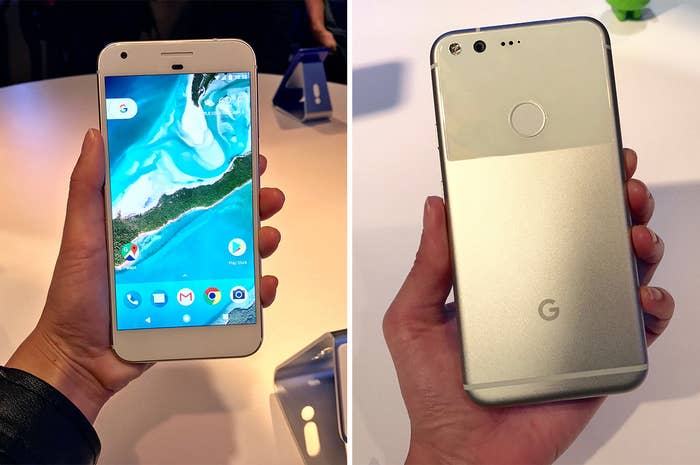 Nexus is no more. This year, Google is breaking tradition with its two new phones, the Pixel and Pixel XL.

Google typically premieres the latest version of its Android software on a Nexus phone, made by a rotating cast of phone makers, every fall. At today's "Made by Google" event, the company announced that it was sunsetting the Nexus brand, in favor of a new line of smartphones, the first to be designed entirely by Google (but produced by its manufacturing partner, HTC). It's also the first phone compatible with Google's new VR headset, Daydream View.
The Pixel is Google's first foray into the smartphone "OEM" (original equipment manufacturer) space. The device takes its name from the Chromebook Pixel laptops, which are also Google-manufactured.


The phones come in two sizes: the 5-inch Pixel and the 5.5-inch Pixel XL.
The three colors are (I kid you not) Really Blue (US only), Very Silver, and Quite Black. Yes, those are official names.

The phone is draped in a polished aluminum casing with a glass panel on the top half of the rear that provides some physical feedback to guide your finger toward the fingerprint sensor. There's a "subtle ledge" along the edge of the phone, making it easy to hold. There's also no camera bump.

Customers can pre-order starting today, Oct. 4, to receive devices when they first ship on Oct. 20. Both phones will be available in 32 GB ($649 for the Pixel, $769 for the XL) and 128 GB ($749 for the Pixel, $869 for the XL). In November, the devices will be available in Canada, the UK, Germany, Australia, and India.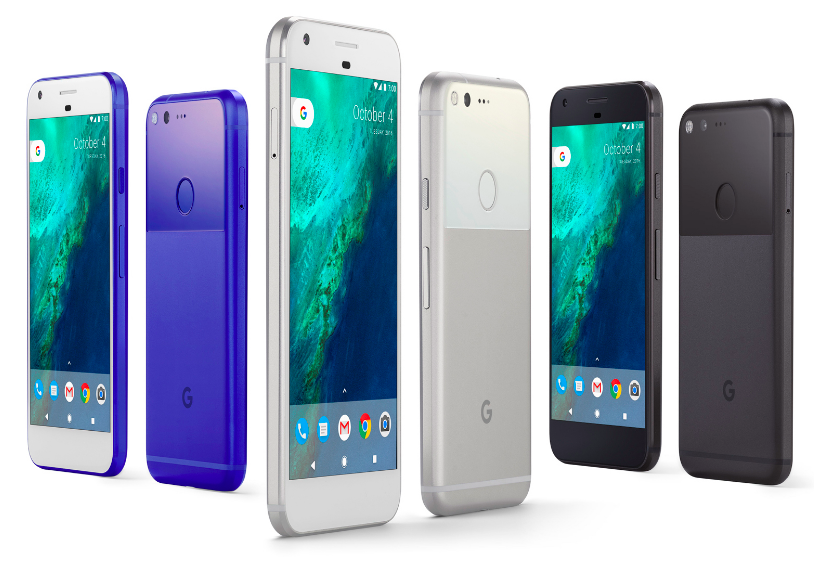 The Pixel phones, which run Google's new Android N mobile operating system, come with features only Google can offer.
Pixel users will get unlimited Google Photos storage at full resolution. A new feature called "Smart Storage" will automatically free up space on the phone when necessary.

Normal Google Photos users get unlimited photo storage at 16 MP for free. Any image with higher resolution can be stored at its original size, but it will count toward the 15 GB of free storage Google offers (storage plans can also be upgraded to 100GB for $24/year).

The phone will also come with Google Assistant, a "conversational" virtual assistant. Users can touch and hold the Home Button to start or simply say, "OK Google." Google Assistant is primed to answer contextual questions. If "What's playing tonight?" is followed by, "We're taking the kids," then Google Assistant will show you kid-friendly movies. The camera can also be used as input for questions such as, "Who designed this?"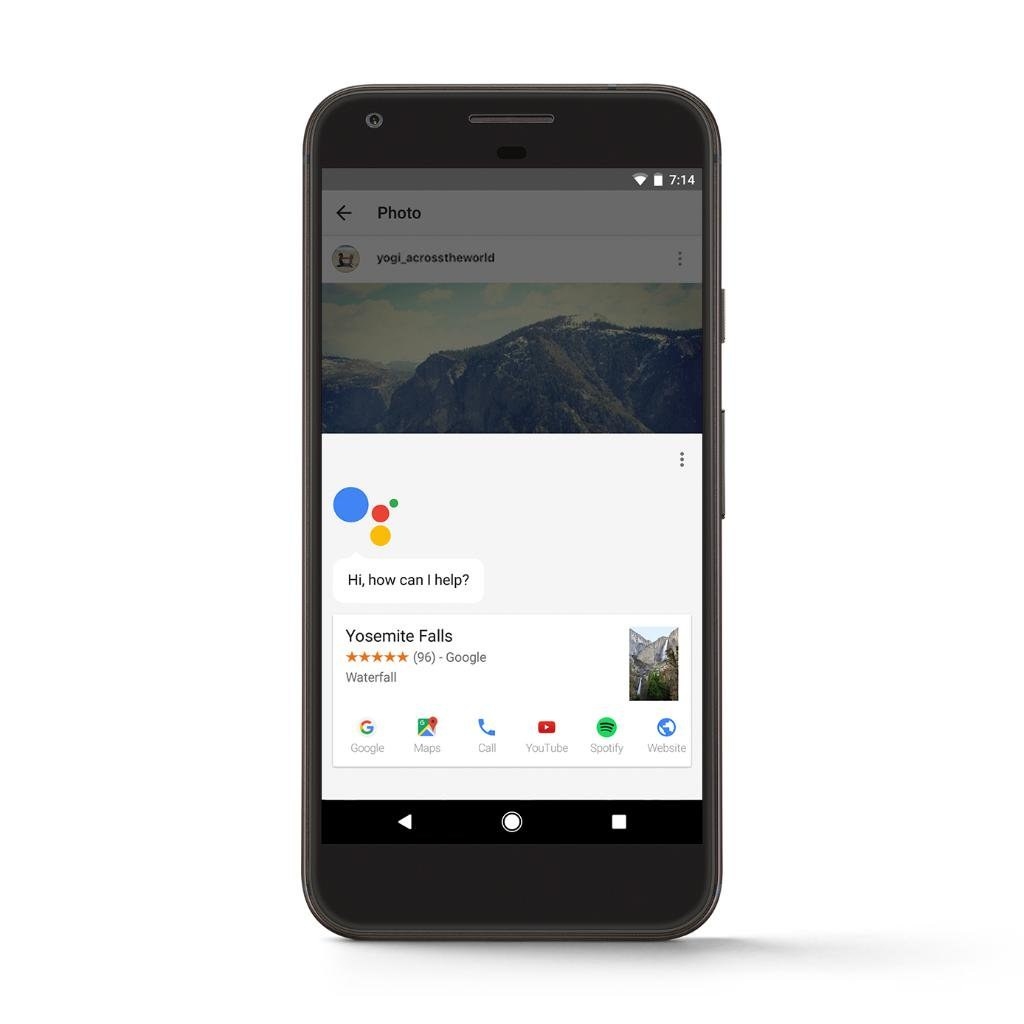 Google Assistant is also built into Allo, another app that comes pre-loaded on the Pixel. In the messaging app, you can type "@google" followed by a search ("Vietnamese restaurants nearby" or "damn daniel video") to yield results right in a conversation. When a BuzzFeed colleague sent a photo of the Golden Gate Bridge in Allo, for example, Google Assistant suggested he respond with a Wikipedia-powered information card about the bridge.

Another follow-up prompt was "@google Toll" which, when typed, offered information on toll rates for crossing. The creepiest feature is Smart Reply — canned text responses based on Google Assistant's analysis of the way you converse. It learns how you communicate and will suggest pre-written messages it thinks you'd say.

The Pixel will also ship with Duo, a video chat app for iOS and Android, that has the truly terrifying feature of previewing incoming video from your caller before you answer.
Google honed in on low-light capabilities and HDR for the Pixel's camera.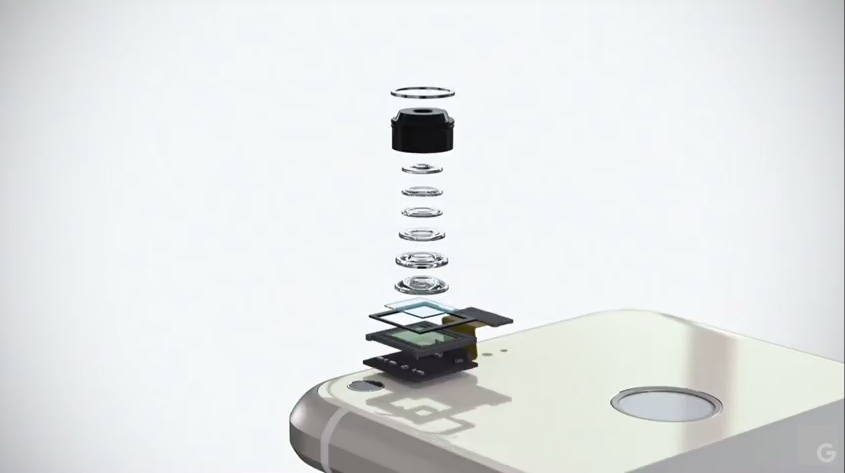 DXoMark, a company that rates phone cameras, awarded the Pixel camera an 89, its highest rating ever for a smartphone. The new phones have a 12MP rear camera with f/2.0 aperture.
On the software side, it comes with Smartburst, which picks the best photo out of a short burst. HDR+ (High Dynamic Range), another new feature, splits images up to short exposures, and then combines the image pixel by pixel. There's also zero shutter lag, so you can keep shooting "rapid fire." Google claims that it has a shorter capture time than any phone they've tested. It also comes with image stabilization for smooth videos. Lens Blur mimics depth of field and bokeh effects.


The Pixel also has quick charging.
After a 15-minute charge, the Pixel gets seven hours of battery life via a USB Type-C charger.

Google is also providing a 24/7 customer care phone support team to help new Pixel users move contacts, photos, videos, music text, calendar events, and iMessages to their new Android devices from iPhone. If you opt for it, the team can take over your screen and troubleshoot issues using a pointer that you can see on your display.

Google is teaming up exclusively with Verizon, and also selling the phone unlocked online from the Google Store. The Pixel is also the latest device compatible with Project Fi.
Here are the Pixel and Pixel XL's official specs.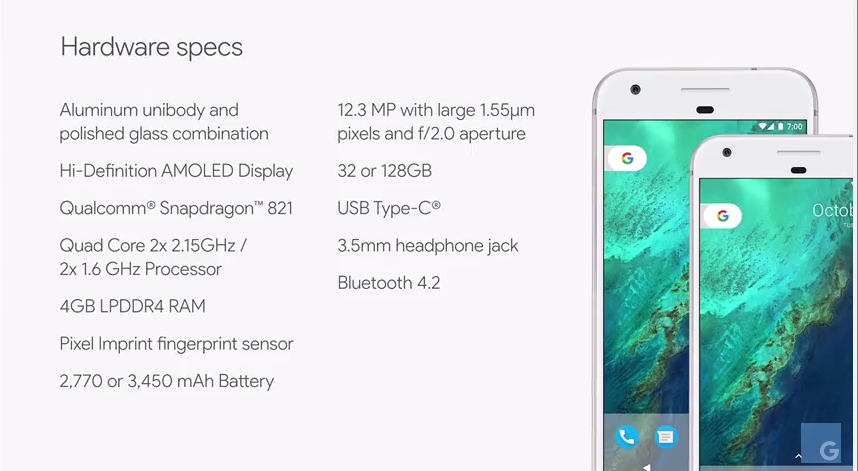 UPDATE
Clarified that the phone is produced by HTC, Google's manufacturing partner.