You Can Now Call Contacts Through Google Home For Free
The smart, voice-activated speaker can dial your mom while your hands are busy.
Smart speakers can already respond to your voice commands to turn on your lights, play music, and answer trivia questions — and now, they can call your mom.
Google Home, a voice-activated smart speaker powered by artificial intelligence software called Google Assistant, is adding calls to its list of features.

Starting today, users with the $109 speaker can now say "Hey Google, call…" to dial mobile and landline numbers hands-free over Wi-Fi. Google Home can recognize the name of a contact in your address book, or a business like "nearest florist." But beware — you can't call 911 and other emergency services through Home.
Unlike Android users, whose contacts are synced with Google Contacts by default, iOS users will only be able to access their Google Contacts through Home. Home won't be able to call numbers you've only saved to your iPhone. A Google spokesperson says the team is "working on allowing iOS users a more seamless experience soon."
The device, which recently added support for multiple accounts and voice recognition, can also determine which "dad," "mom," or other common nickname you want to call based on your voice.
Unfortunately, if whoever you're calling has caller ID, "Unknown" or "No Caller ID" will appear when a Google Home user rings. The company says that by the end of the year, you'll have the option to display your own mobile number when you place calls, but Google did not offer details on how that would work. Signing up for Google Voice, however, will not be necessary.
Those with Google Voice or Project Fi accounts can already choose to have their number displayed to recipients in the app. The calling feature is only available to US and Canada customers for now, and Google has not specified whether calling will roll out to other countries.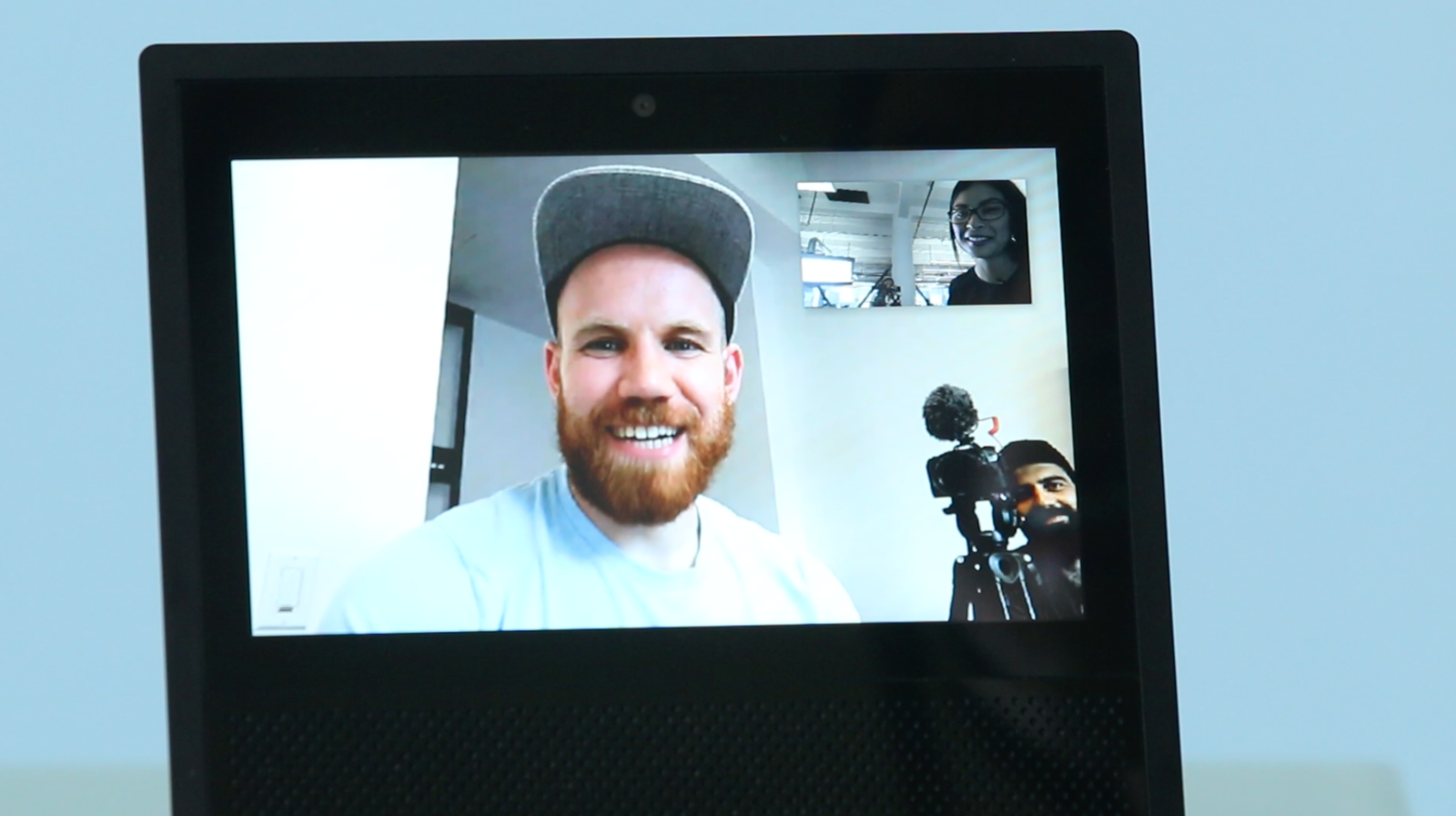 In May, Amazon rolled out Alexa Calling and Messaging, a similar Internet calling and text messaging feature for its own Echo smart speaker line. But although Google Home can call any phone number, you can only voice call other Alexa app or Echo users through Amazon's service. Despite that limitation, Amazon is continuing to promote its Echo smart speaker as a communication tool. A few months ago, the e-commerce giant unveiled the Echo Show, a new device with a small display and front facing camera designed for video chat.
Google and Amazon (and soon Apple with its upcoming Siri-powered HomePod speaker) are offering these features in attempt to win you over in the battle for your voice.
After reviewing both Google and Amazon's offerings extensively, I've found Google Home's voice authentication and multi-room audio capabilities are impressive, as well as its ability to answer queries (it's powered by Google's search engine, while Echo taps into Bing and Wolfram Alpha). But compared to the Amazon Echo, Home is slower to respond to commands and doesn't have as much support for third-party devices and integrations.
In my testing, the Echo's response time is much quicker, and Amazon also has a number of smart speakers customers can choose from at different price points, including the flagship Echo speaker, the more affordable Echo Dot that can connect to the home audio system of your choice, and the new Echo Show, which has a screen that makes it easier to see more information, like the weather and news, at once. As an added bonus for less tech-savvy folks, Amazon has a very robust customer service and support operation should anything go wrong with your new device.
If all this makes you think about getting a smart speaker, you may want to hold off for now: Google may be working on a next-generation version of Home with Wi-Fi mesh networking built-in, according to a report from The Information. Meanwhile, a smaller Echo with better sound quality is rumored to arrive later this year, and Apple's music-focused $349 HomePod is slated to hit shelves in December.