Google just unveiled its first ever virtual reality headset. It's called Daydream View.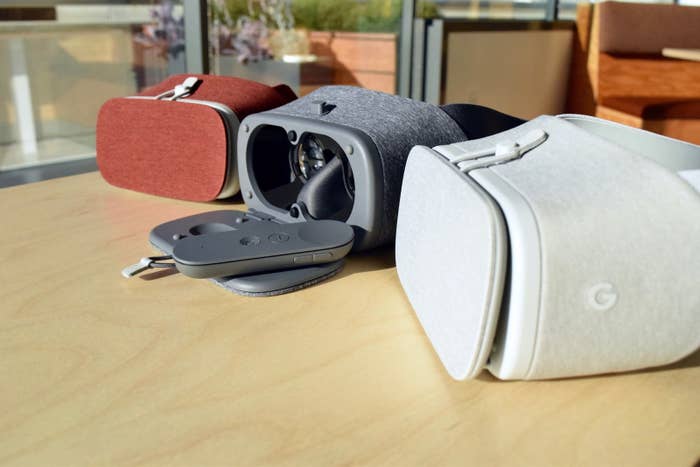 The first device that will work with Daydream View is Google's new Pixel phone.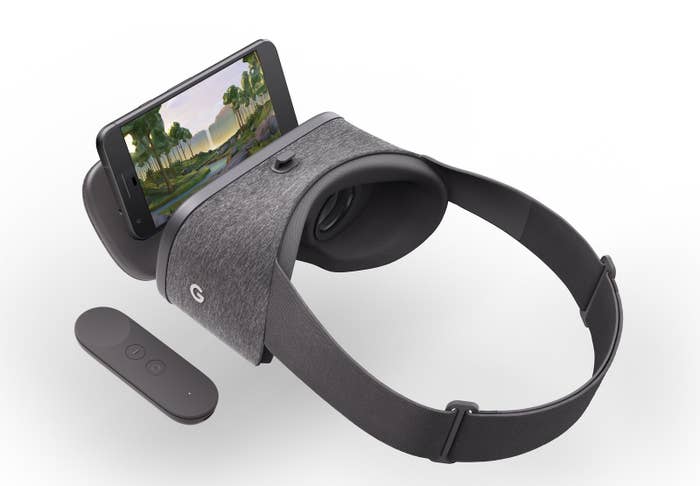 There's no pairing involved: the phone and headset will perform a "wireless handshake" automatically.
The controller is stored inside of the headset itself.
Daydream View is very, very soft.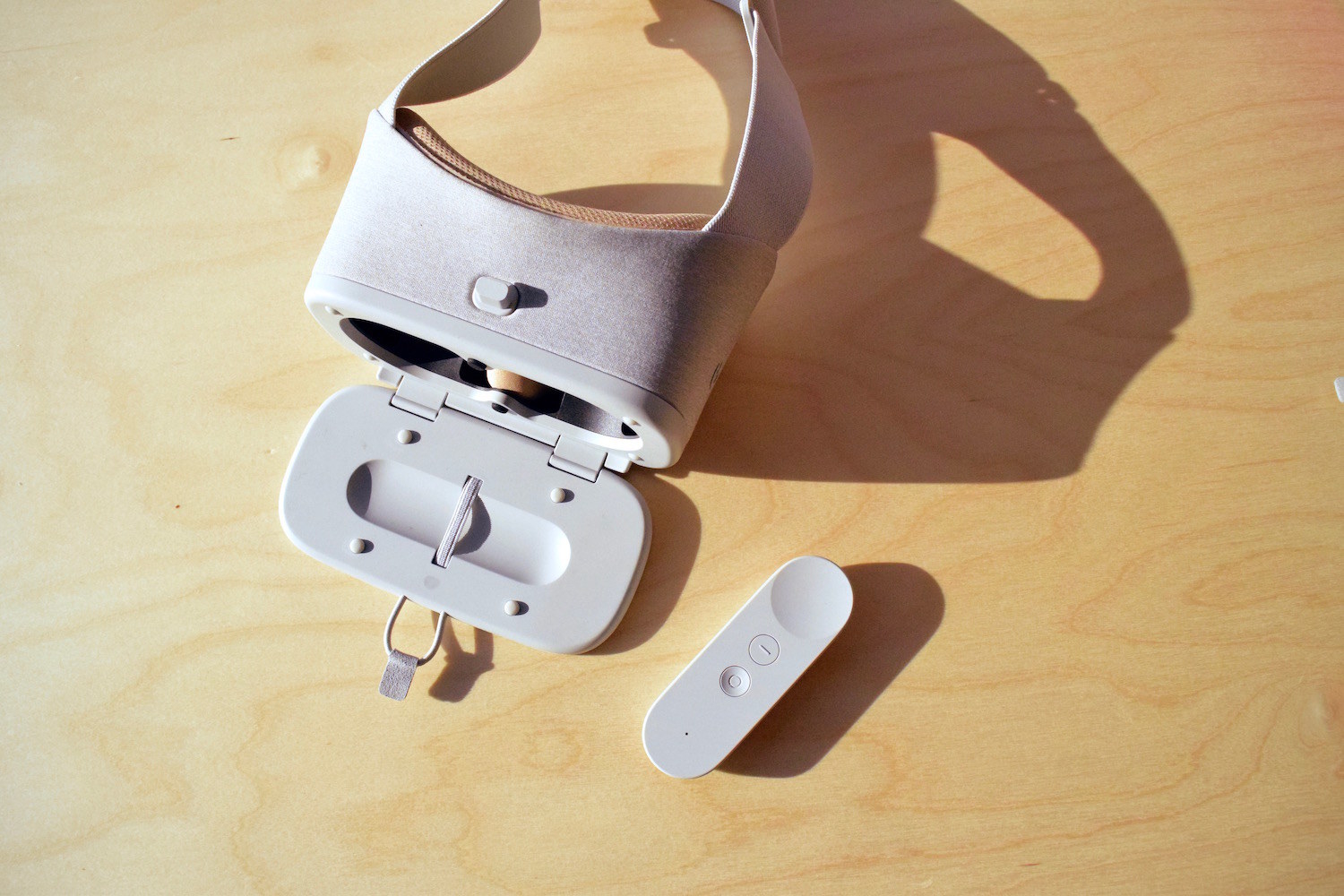 The face pad is removable and washable.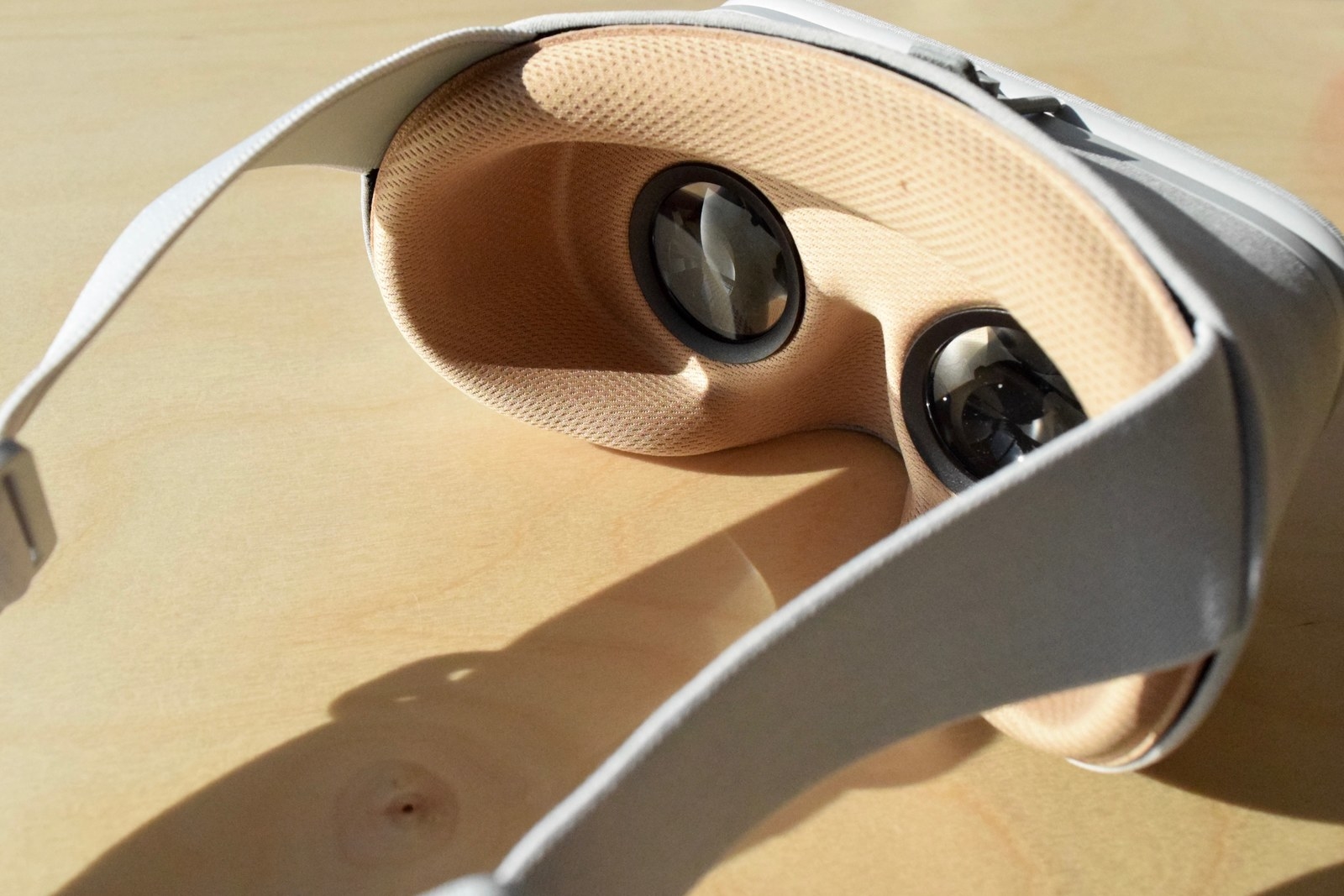 Here's what Daydream's home screen looks like.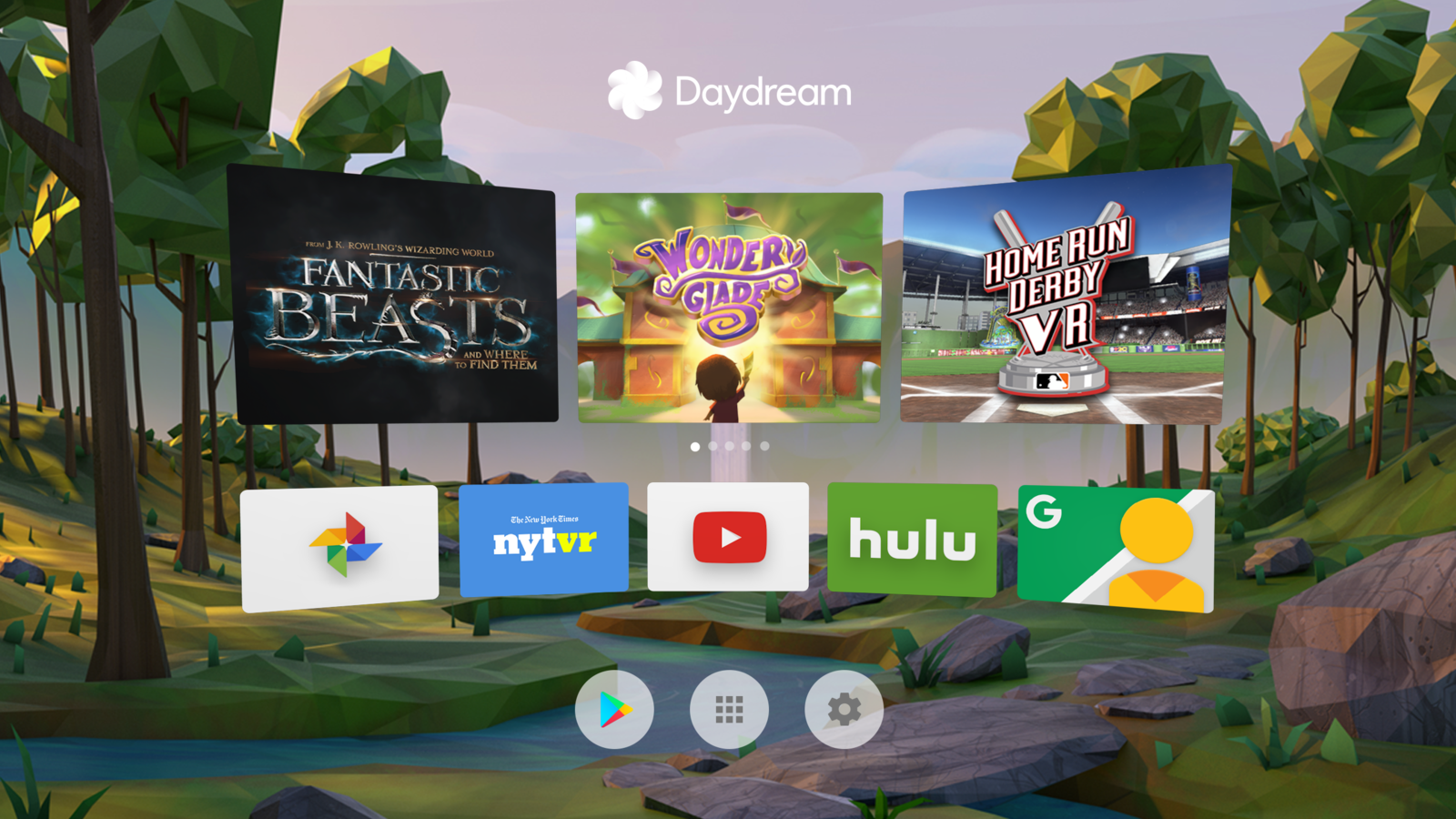 The first available Daydream apps include Play Movies, Google Photos, Street View, and YouTube VR.
Daydream View will be available in the United States ($79), Canada ($99 CAD), the UK (£69), Germany (€69), and Australia ($119) in early November.