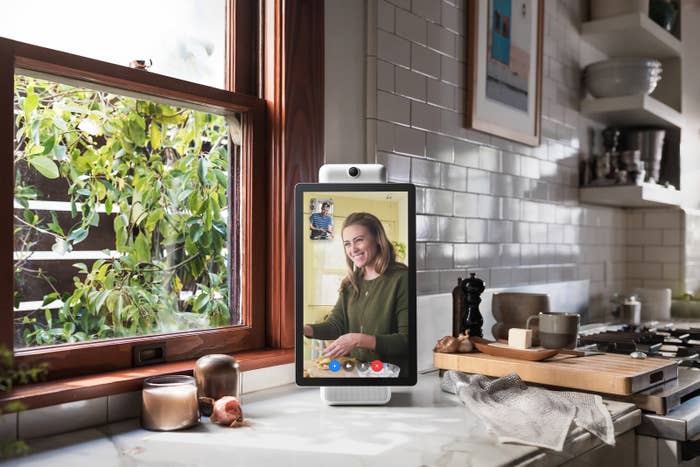 Today, Facebook — which is still reeling from the fallout of the Cambridge Analytica data scandal and last month's massive security breach — announced a voice-activated gadget with a screen, always-listening microphone, and camera designed for video chat called Facebook Portal. It's like an Amazon Echo Show for Facebook Messenger.
There are two models: a small 10-inch Portal ($199) and a larger 15-inch Portal+ ($349), which can rotate to portrait or landscape orientations.
Saying a simple command, "Hey Portal," and then the name of the person you'd like to call, starts a video chat. The camera has the ability to track people when they enter the room, and it can pan, widen, and zoom automatically. The devices also include the always-listening Alexa, Amazon's voice assistant, and can be used to control smart home devices and offer weather information.
Portal can also use your mobile phone's location to detect when you're home and available to answer a call, so when you are called on Messenger, Portal rings instead of your phone.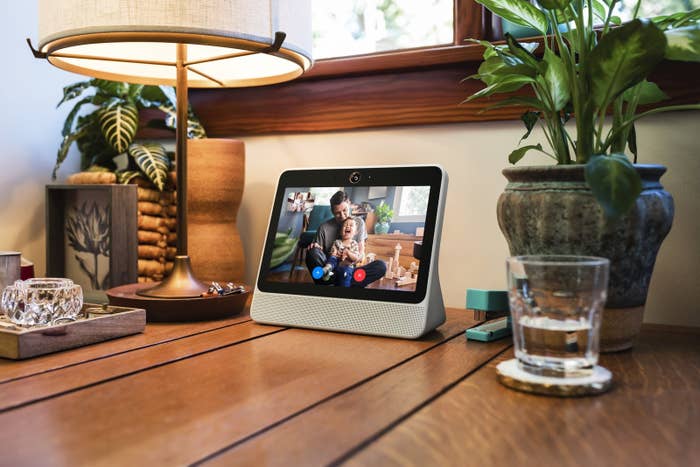 Portal's debut comes at a time when Facebook is struggling to reassure the public that it's capable of protecting users' privacy and sensitive information. After reports earlier this year revealed that a firm called Cambridge Analytica improperly accessed millions of users' data for political purposes during the 2016 election, the company took out full-page ads saying, "We have a responsibility to protect your information. If we can't, we don't deserve it." Last month, Gizmodo reported that Facebook gives advertisers access to your shadow contact information, a claim the company had long refuted. And the company recently discovered a massive security vulnerability in September that exposed the access tokens of 50 million users, potentially exposing their entire profiles.
In light of Facebook's recent trials, some people have responded skeptically to Portal's launch.
In promoting Portal, Facebook is emphasizing the devices' security. It highlights a privacy-focused disclosure on Portal's website, and it's dedicated an entire page to the topic. The company asserts that it doesn't listen or view the content of Portal calls, and the Smart Camera's artificial intelligence–powered tracking doesn't run on Facebook servers or use facial recognition. Audio snippets of voice commands can also be deleted from your Facebook Activity Log.

The Portal devices come with a camera cover to block the device's lens, and they include a button to disable the camera and microphone.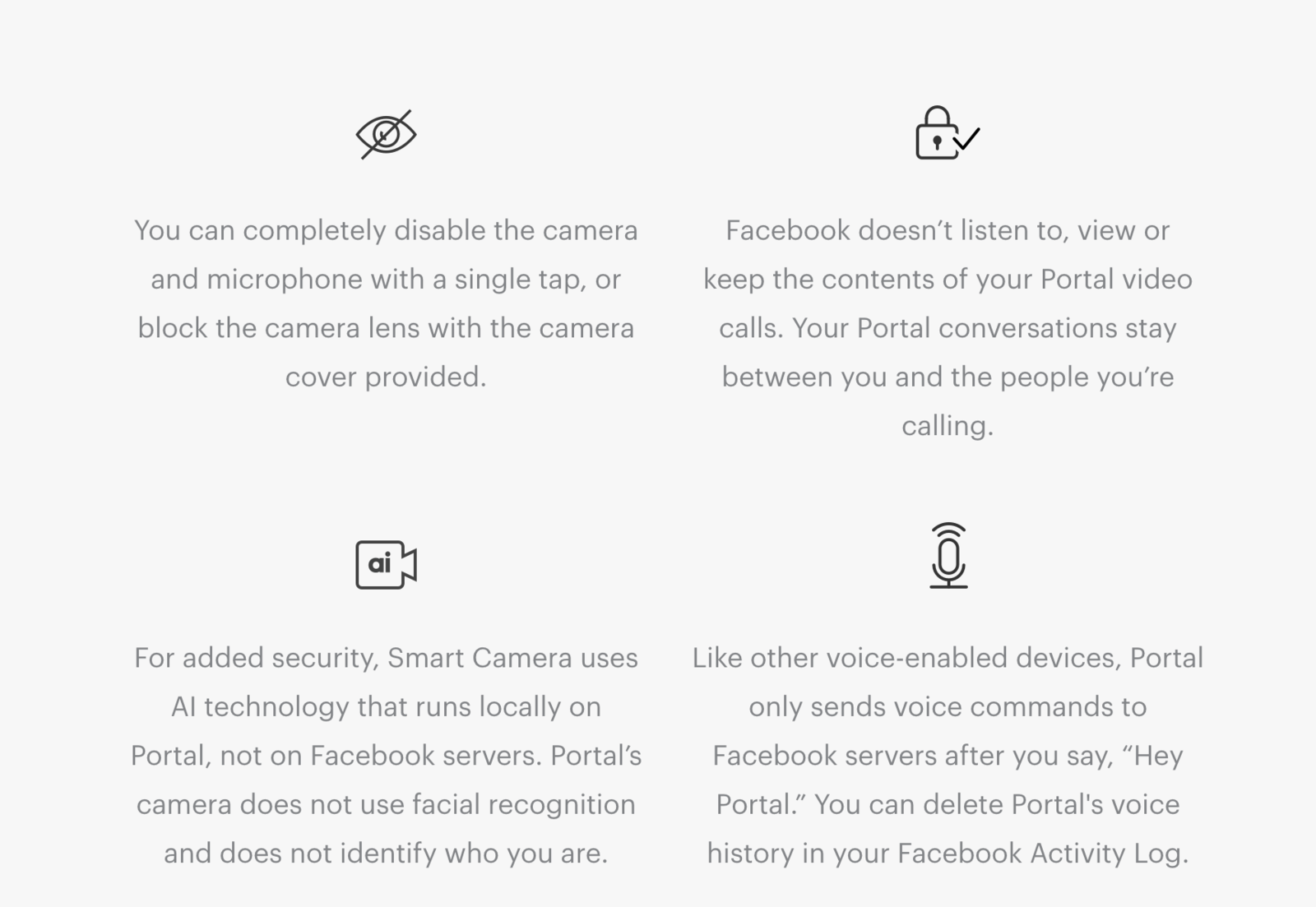 Still, because Portal relies on Facebook's Messenger service, those calls are still under the purview of Facebook's data privacy policy. The company collects information about "the people, Pages, accounts, hashtags and groups you are connected to and how you interact with them across our Products, such as people you communicate with the most or groups you are part of." This means that Facebook will know who you're talking to on Portal and for how long.
Facebook employees also have the ability to review Messenger chats, and they can even view your nude photos as part of the company's anti-revenge porn program.
In any case, if you dare, the device is available for preorder today and begins shipping in November.