UPDATE
Some users are seeing black screens with the iTunes logo after initiating the iOS 10 update over Wi-Fi. This screen will prompt you to update via your computer and iTunes if your phone does not have enough space.
Apple sent BuzzFeed News this statement: "We experienced a brief issue with the software update process, affecting a small number of users during the first hour of availability. The problem was quickly resolved and we apologize to those customers. Anyone who was affected should connect to iTunes to complete the update or contact AppleCare for help."
Have you ever used the Stocks app? Or Keynote? Or the Apple Watch app?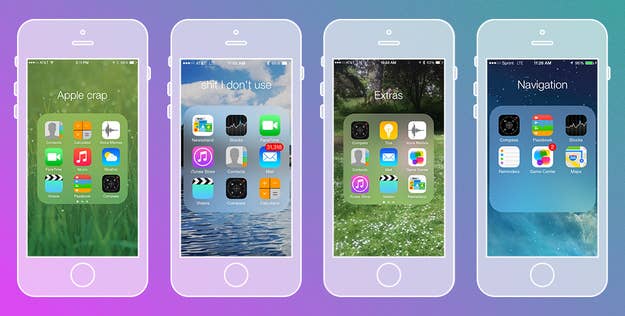 Well, starting today, you can finally DELETE 'EM.
First, back up your phone.
Connect your iPhone to a computer to back it up via iTunes. You can also back up your phone using iCloud by going to Settings > iCloud > Backup > turn it to on. If you don't have enough iCloud space, try this trick.
Don't skip this step! You could lose all of your data!
Next, update to iOS 10 in Settings.
Finally, you'll be able to do THIS.
BOOM.
There are a bunch of other apps you can remove, too.