Gadgets aren't particularly sentimental or meaningful gifts — but they *are* practical, and a practical gift is a gift someone will actually use.
I test a lot of products, and of all the new gadgets I tried this year, these are my favorites. From a premium password-manager subscription for the paranoid cybernerd in your life to a Bluetooth item finder for the person who loses everything, there's bound to be something here that you'll find gift-worthy.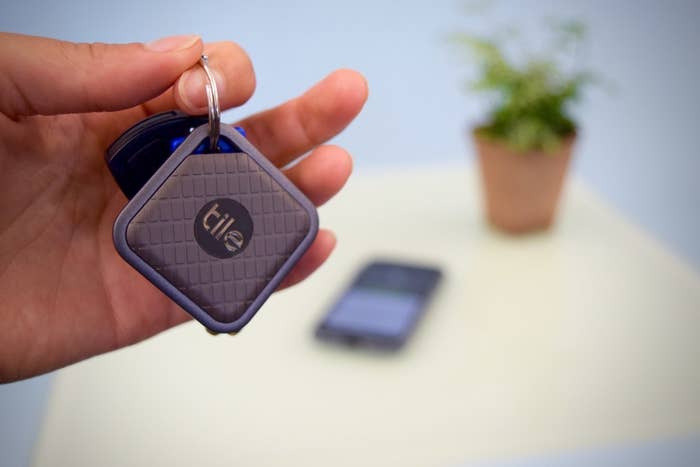 Why it's gift-worthy: This tiny Bluetooth-enabled tracker can be attached to virtually anything (keys, bike, purse, etc.) and connects to an app on your phone. You can use that app to ring your tracker, or press the tracker to force-ring your phone, even if your phone is set to silent (but not if it's been powered off).

There are two Tiles to choose from: The Tile Mate is better for short-range tracking for smaller items like your keys, and the rugged Tile Sport, which is more waterproof and has a Bluetooth range of 200 feet (twice that of the Mate), is designed to withstand the elements on outdoor items (like a bike). It's my favorite gadget to gift, especially to forgetful friends.
Downsides: Tiles' batteries can't be replaced, so you need a new one every year. That, TBH, is why it makes such a good gift time and time again.
Native Union Cable Collection — iPhone or USB-C ($76)
Why it's gift-worthy: Everyone who's ever used an iPhone cable knows they're crap and probably needs a new one. They always break apart and fray. They're too short. All this to say, getting someone a new cable is showing them you care.

Native Union's cables are reinforced with a tough nylon braid, so they're really durable and come with a lifetime limited warranty. This set comes with one that's super long — 10 feet — so you don't have to awkwardly hold your phone over your night stand while you're charging it, and has a weighted ball that can slide along the cable and acts as an anchor to help it stay put. There's also a keychain-sized cable for emergencies, and a normal 4-foot cable with a small leather belt that makes it easy to fold up and stash in your backpack without getting tangled.

Downsides: You may be judged as a "hipster" for using one, and, as far as cables go, they're definitely on the more expensive side.
Why it's gift-worthy: This portly, grapefruit-sized Bluetooth speaker produces a more robust sound than you'd expect from a gadget its size. It's waterproof (makes a great shower companion) and can float on its own (read: is pool/beach/river float-friendly). Plus, with two Wonderbooms, you can sync them and double your audio output.
Downsides: The Wonderboom is limited to just one other connection, while other speakers aren't (the JBL Flip 4, for example, recently connected 1,000 Flip 4 speakers at once and broke a Guinness World Record). The Wonderboom's interface also isn't easy to understand right out of the box — you have to learn how to use its controls.
Why it's gift-worthy: This tiny smart speaker has a seriously low price (rivaling Amazon's Echo Dot) and is an easy way to add smarts to any room. Functionally, both the Home and Echo are similar — but the Home's ability to "Voice Match," or deliver a personalized answer based on who's talking to it, is the main reason why I prefer it over Alexa.
Google also has the best system for playing Spotify and podcasts across multiple rooms. With one or two Chromecast Audios, which are devices that easily plug into the auxiliary (headphone jack) port of any speaker, you can easily set up voice-controlled multi-room audio. You'll be able to say, "Play my Discover Weekly on Spotify in both rooms" without spending a fortune on other wireless audio setups (like Sonos).
Downsides: The Home Mini's audio quality is fine for voice responses, but bad for music listening, which is why I recommend pairing it with a Chromecast Audio and another speaker for bigger spaces. The larger Google Home has better audio and is sufficient for smaller bedrooms or kitchens.
Amazon's Alexa assistant works with more smart home products than what's available on Google Home. With the Echo, some of the third-party app integrations are better, too. For example, you can link your to-do and shopping lists with the apps Any.do or Todoist. With Google Home, you're limited to Google's Express app, the company's shopping platform, for lists. Alexa also lets you add calendars from multiple accounts, and on Home you're limited to one Google account.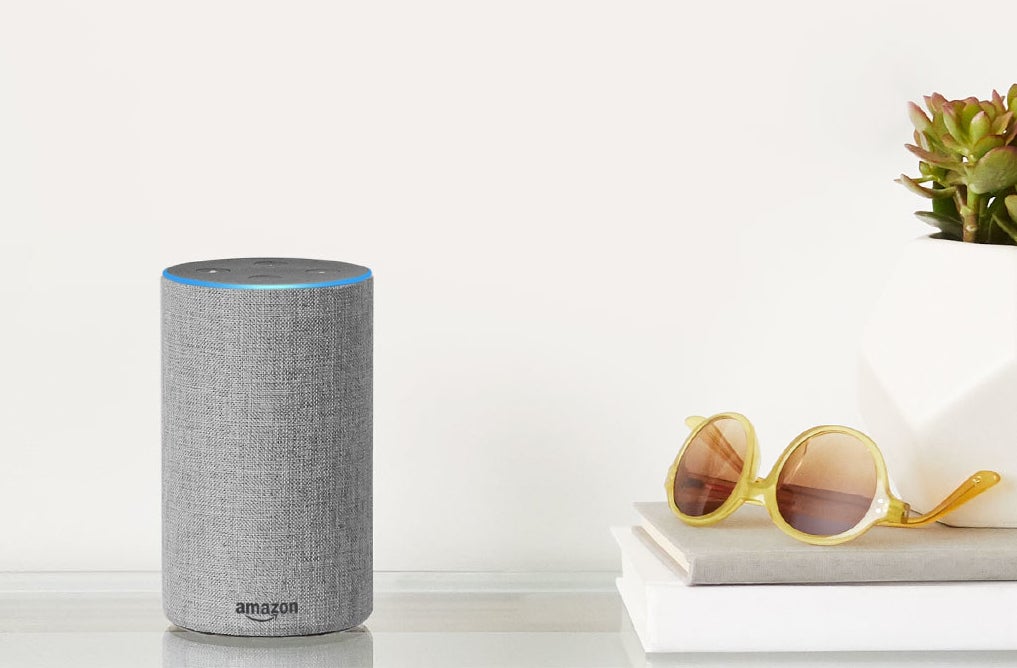 Why it's gift-worthy: The Amazon Echo is better as a standalone music device (and not, like Google Home, as a multi-room audio hub) — unless you already have Sonos speakers, which can now be voice controlled with Alexa. The second-generation Echo has an improved, room-filling speaker, and comes in a variety of colors and materials to better match your home's decor.
The Echo also has a faster response time than the Google Home, and its wake words ("Alexa" and "Echo") are much more pleasant to say than, "OK Google." Plus, if you're interested in smart home integrations, the Alexa platform works with more products than Google Home, and Amazon offers free smart home consultations in select cities.
Downsides: I still find the Echo an eyesore compared with the Google Home. Initial setup and smart home accessory setup is also more difficult with the Echo. And Alexa doesn't have Voice Match yet, so you need to manually switch Amazon profiles before you can play your Spotify playlists instead of your roommate's.
Why it's gift-worthy: Between this year's Equifax hack and Yahoo revealing all 3 billion of its users were compromised in 2013, there's never been a better time to make sure you have a strong, secure password and two-factor authentication wherever you can.
LastPass can help generate and store complex passwords. It's easier to use than a lot of other password managers, and it has a fantastic app, along with a browser extension and web interface.

As far as two-factor authentication goes, it's far more secure to use a security key, like YubiKey's, than it is to get a code over SMS. It's a physical accessory that you plug into your computer's USB port and can act as your "second factor" to add an extra level of protection on Google and Facebook. Just make sure you set up Google Authenticator (for iPhone or Android) on your phone, which generates backup codes, in case you lose your key or are logging into an account on your phone.
Downsides: It does require some technical know-how, so not ideal for friends/family members who still ask you how to send emojis.
Why it's gift-worthy: How much I love the BeatsX earphones is a huge surprise: I've never liked the over-bassy sound and plastic-y feel of Beats by Dre headphones, but I love *these* earphones because they're light and comfortable enough for all-day wear, don't fall out while you're running, and have a reliable mic for taking calls.
With the W1 wireless chip, they're designed to automatically pair with iOS and Mac devices connected to your iCloud account. The weighted neck loop doesn't hit the back of your neck when you run (unlike Beats' Powerbeats wrap-around buds). I even sent the BeatsX through the washing machine accidentally, and they survived. Best of all, they charge via Lightning cable, and five minutes of charging time gives you two hours of playback.
I've tried Apple's AirPods wireless earbuds and liked them, but I still prefer the BeatsX. The AirPods are amazing for people who have short hair. Long strands, however, tend to wrap around the AirPods' "stem," sending them flying toward the ground.
Downsides: Android users don't get the benefits of the easy-to-pair features of Apple's wireless W1 chip. You have to charge them regularly (battery life is eight hours), and the earphones don't work while charging.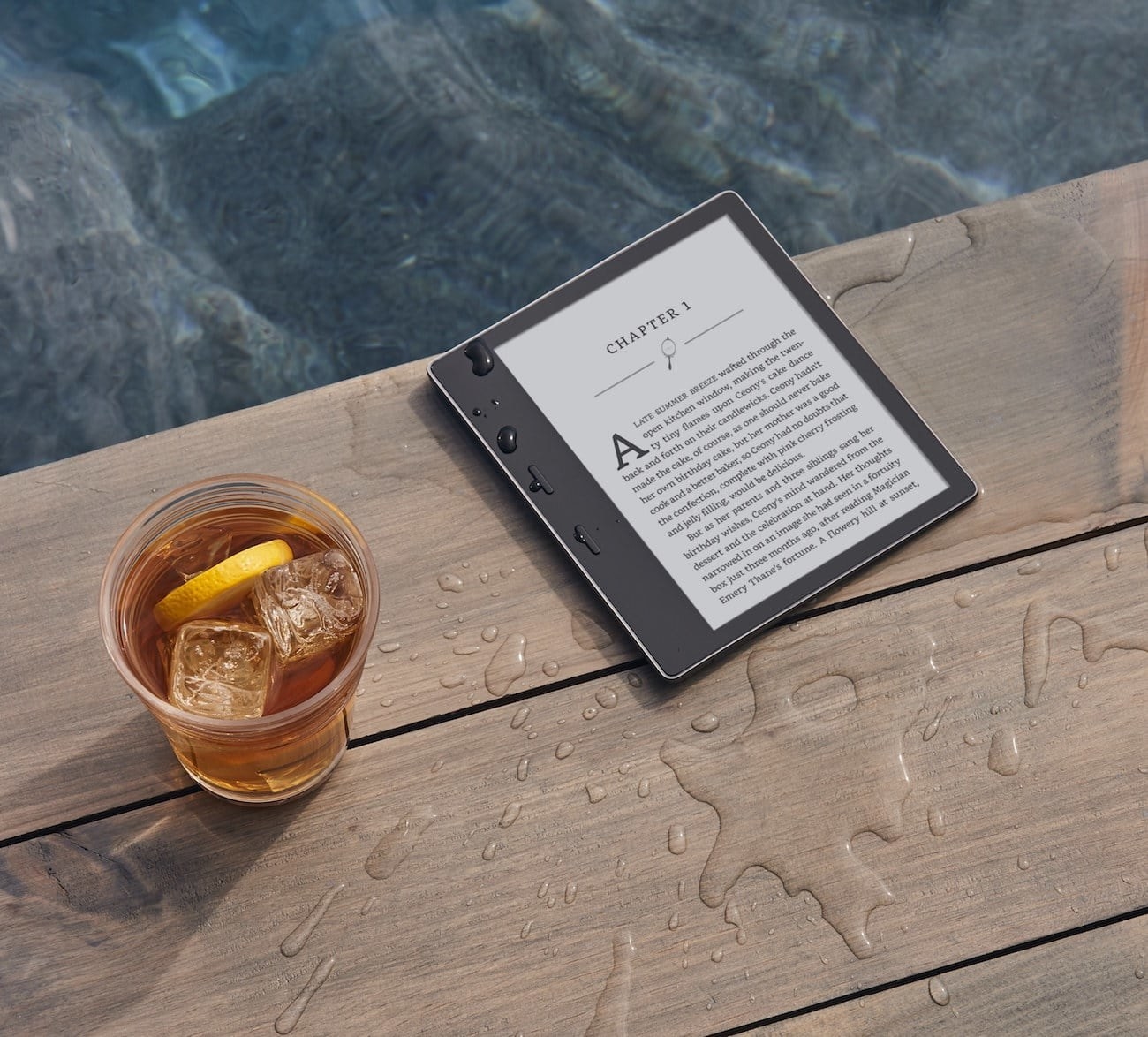 Why it's gift-worthy: This super-luxe, extra-fancy e-reader is waterproof, so it's a great pick for bookworms who like to read in the bathtub or at the beach. It has a bigger screen, looks and feels great, and is ultra-light too.
Downsides: It's absurdly expensive compared with other Kindles, which, in its own way, makes it the perfect thing to gift. Your giftee, perhaps, wouldn't spend that kind of money on an e-reader if they were buying it, but they would love to get it as a gift. That being said — if they don't *need* the waterproofness, the $119 Kindle Paperwhite is a perfectly fine choice.
Bose QuietComfort 35 (Series I, $329; Series II with Google Assistant, $349)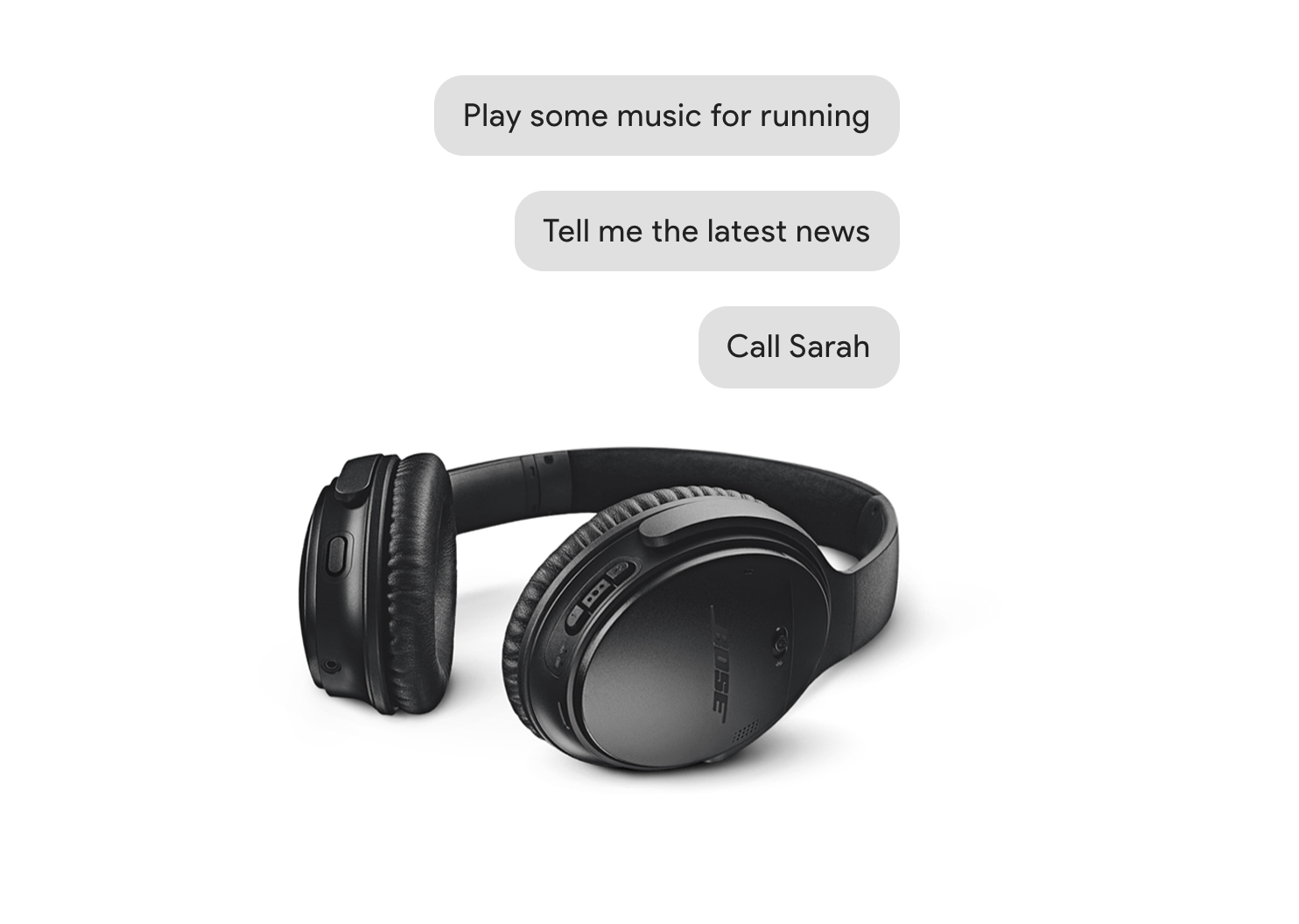 Why it's gift-worthy: The Bose QC 35s are still my top noise-cancelling headphone pick because they're lightweight and easy to pair with any device. And if you have an iPhone or Android phone without a headphone jack, easy pairing matters. This year's version (Series II) has a button dedicated to activating Google Assistant that can be used to set timers, play podcasts, listen to what's on your calendar, read the day's headlines, or add reminders, without looking at your phone. It's like having a Google Home built right into your headphones.
Downsides: Having Assistant is useful, but it doesn't work without service, which is when you're most likely using your noise-cancelling headphones — when you're on a plane or underground, in a subway. Additionally, if you're an iOS user, some capabilities are limited. For example, you can't use third-party apps, like WhatsApp, to send messages or set alarms. If that all sounds unnecessary, opt for the Series I, which doesn't include Google Assistant integration.
Why it's gift-worthy: Chromebooks are great grab-and-go laptops designed for people who rely primarily on online services (Gmail, Spotify, Netflix, etc.) for work and play. Samsung's Chromebook Pro has a few more bells and whistles than your average: There's a built-in stylus for sketching and note-taking in tablet mode, and it has a processor that's powerful enough for serious multi-tasking.
Downsides: The Chromebook Pro is touted as a two-in-one laptop-tablet hybrid that can also run Android apps, in addition to the browser-based Chrome operating system. The Android experience is subpar, though. Additionally, people who prefer to optimize their digital workspaces with different apps might find the cookie-cutter Chrome environment too limiting.

Surface Pro ($799–$2,699) + Type Cover ($150)
Why it's gift-worthy: The Surface Pro has the mobility and flexibility of a tablet-laptop hybrid, with the reliability of a high-performance machine that could absolutely replace your laptop. It's external-display-friendly, which means you'll be much more comfortable working at a desk for long periods of time. The type cover's keyboard is satisfyingly bouncy, and it now features backlit keys (helpful for typing in dark classrooms).
Downsides: It runs Windows 10, an operating system that tends to overcomplicate simple tasks. For example, there's a Settings app *and* a Control Panel app, and some settings options are in one and not the other, and vice versa.
MacBook ($1,299 to $1,599)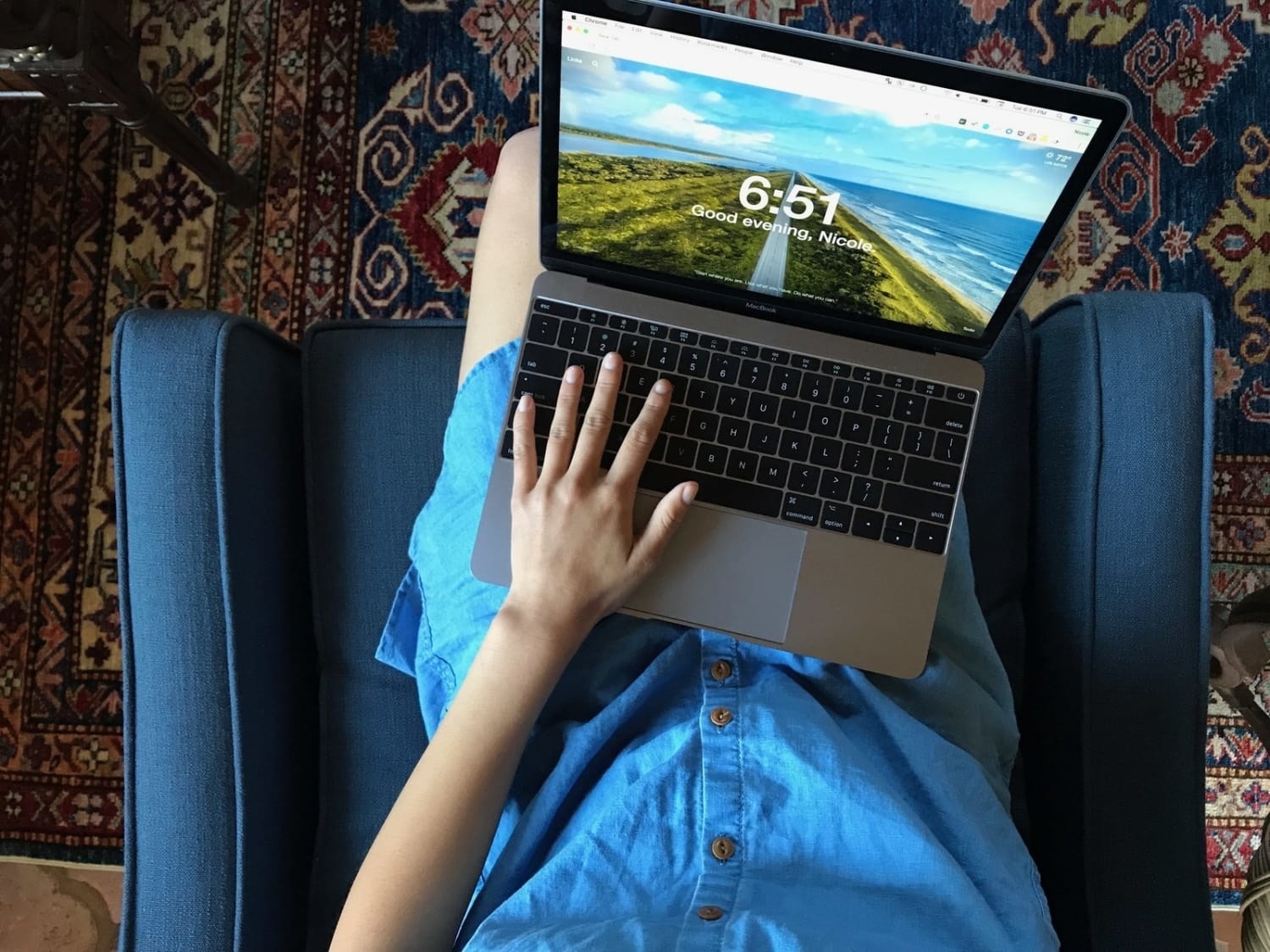 Why it's gift-worthy: The new MacBook doesn't have the oomph of a Pro — but what it lacks in performance, it makes up for in outta-this-world lightness and thinness, making it an ideal laptop for someone who's always moving around. Plus, unlike an iPad, it can run desktop apps, like the full version of Photoshop, and it's much better for multitasking.
Downsides: It only has one port (USB-C), which means you'll need to tote around a small army of accessories if you need to connect, say, your iPhone and charge the laptop at the same time.
Think I missed something? Leave your recommendations in the comments. :)