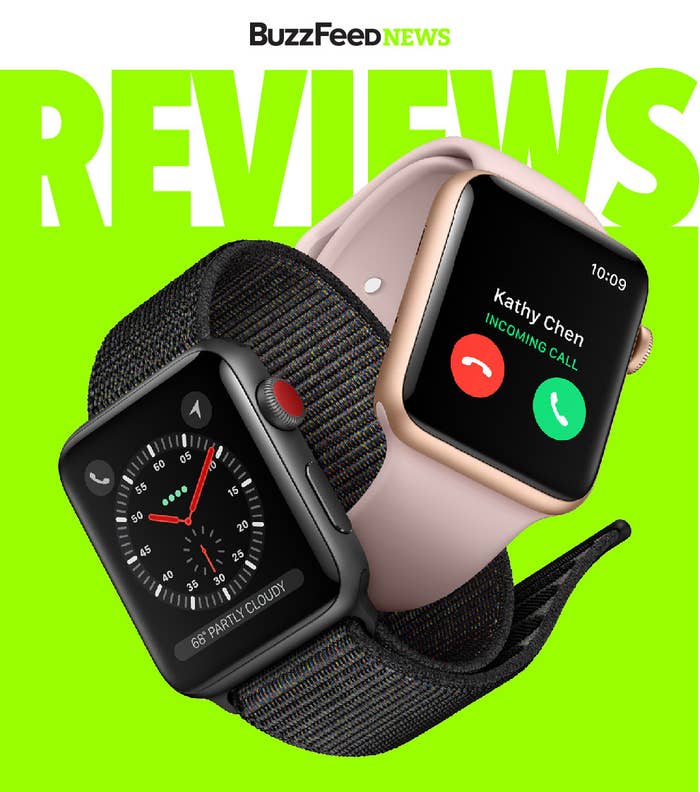 The Apple Watch has gone from being a glorified pager to a decent fitness watch to, now, what a smartwatch is supposed to be: a phone on your wrist.
The new Series 3, which hits stores this Friday, Sept. 22, includes a version with LTE (starting at $399), which means you can finally use your Apple Watch to make calls/shout at your wrist, wherever there's cellular connectivity.
In 2015, I felt like an asshole for wearing an Apple Watch. It felt like a status symbol on my wrist, an escape hatch for boring conversation, a target for thieves. And it finally feels like that's changed, two years later. I still probably look like an asshole — but at least this watch can do something now.
Now that you can use the Apple Watch to DM on Slack, order Lyfts home, and ask Siri a question, etc. without your phone… all signs points to the Series 3 as THE watch that watch people (who are you? @ me!) have been waiting for.
While it's pretty amazing to, say, go out on a Friday night with nothing but your watch and ID, or call your bf while swimming in the San Francisco Bay, the cellular Apple Watch is, like many other cellular smartwatches, limited. Its short battery life and lack of dedicated support from third-party, non-Apple apps (wtf, Google Maps!) is particularly annoying.
It is still, unquestionably, the best smartwatch I've ever used, but tbh, the bar is low. Apple needs to do better before I'd recommend this watch to everyone, not just athletes and gadget geeks.
If you have a Series 2 and are happy with just GPS, the Series 3 isn't for you. Though there is a noncellular Series 3 model available for $329, and some internal refinements (a new processor and wireless chip), the main reason to get a Series 3 is because you want cellular, or are looking to upgrade your first-generation Apple Watch.
The main event is ~cellular~ connectivity, which will cost you an extra monthly fee.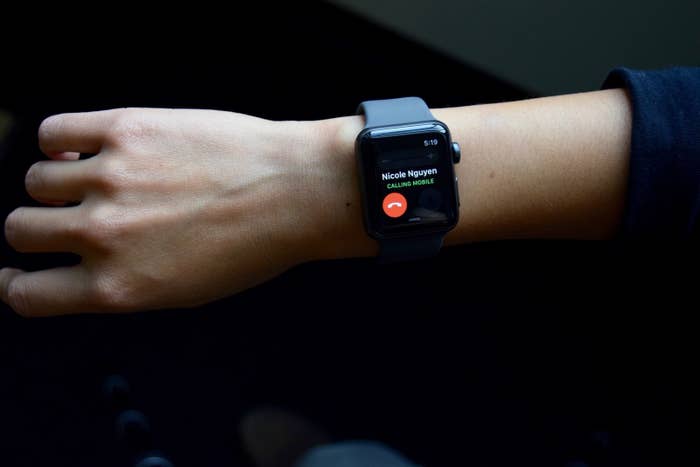 I decided to swim out to the mouth of the Aquatic Park in San Francisco with the watch.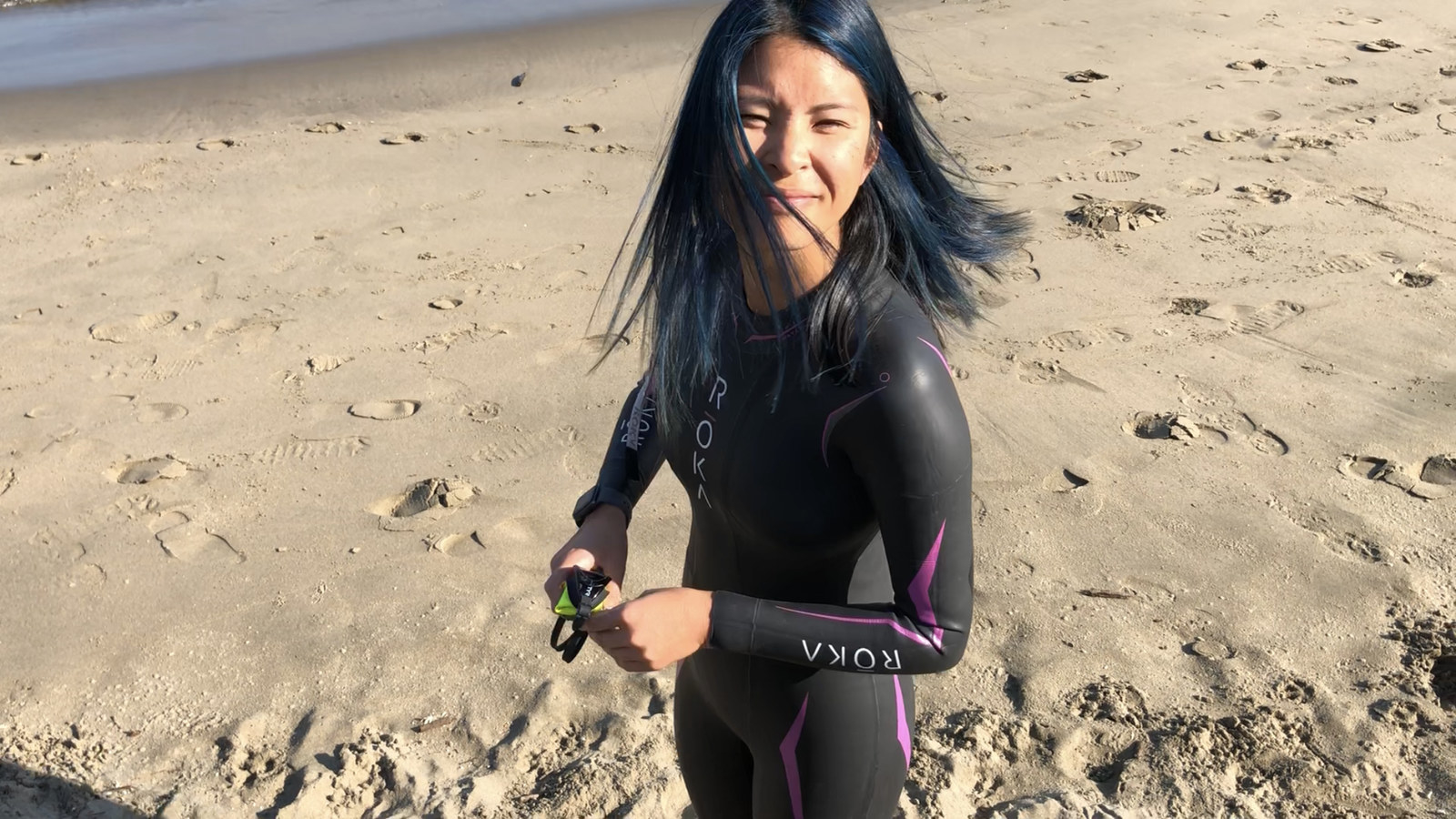 I left my connected iPhone at home to force the watch into cellular mode.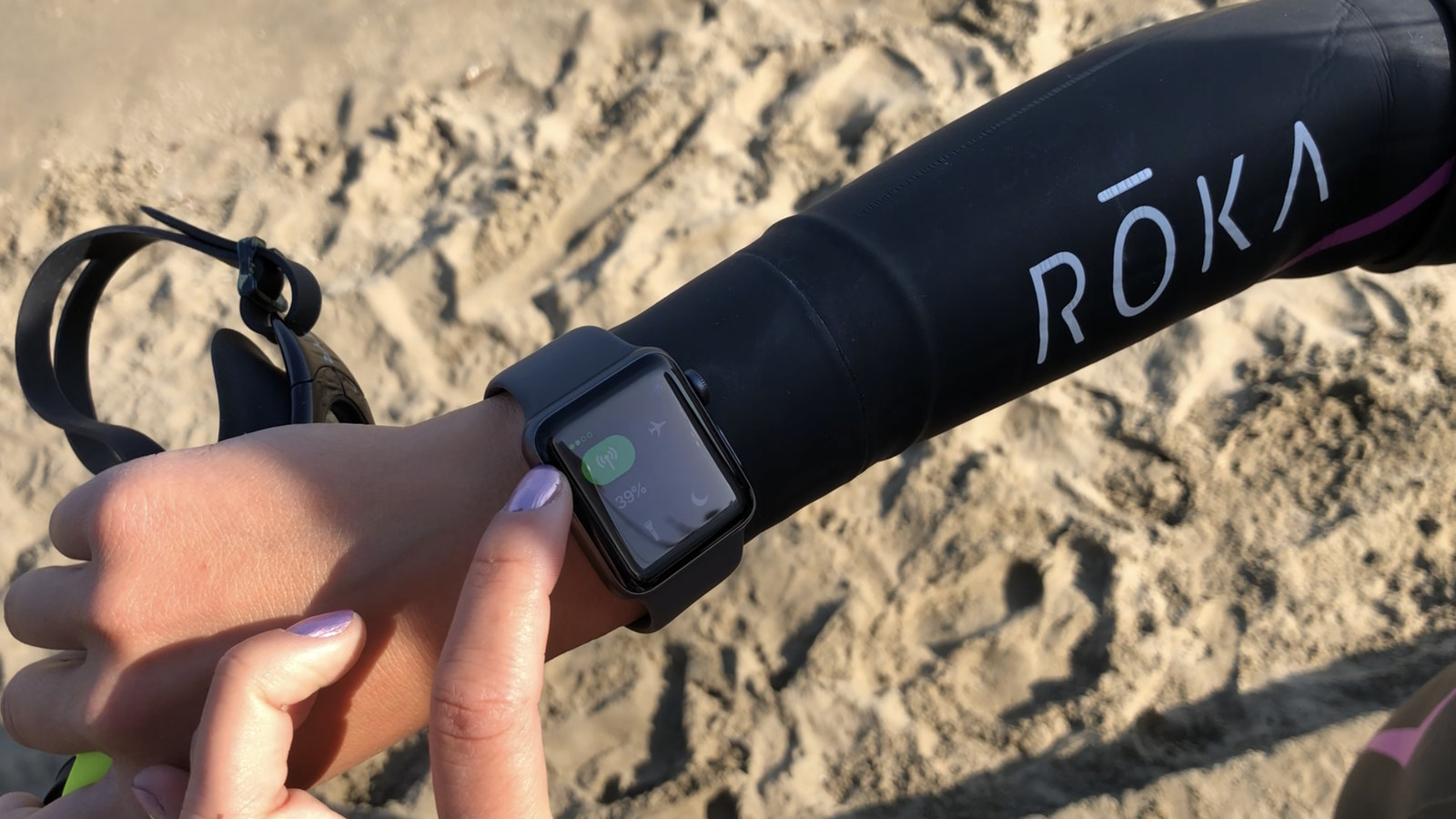 Then, I first swam out to the buoy right off shore, about 800 feet.
I swam out to the farther buoy, about 1,580 feet from shore, and the second attempt was as successful as the first.
There are other more incremental improvements, too, like a faster processor and an altimeter for measuring flights of stairs climbed.
The new Watch's S3 dual core processor powers Siri, which can, for the first time, speak through the built-in speaker. It makes the Watch 70% faster than the previous model, too, though I could really only tell with Apple's own apps. Third-party apps still felt a bit slow, especially over cellular.
There's a new W2 wireless chip for faster Wi-Fi performance and power efficiency, and it ships with watchOS 4, which is actually now available to all Apple Watch users.
The barometric altimeter means the Watch can (finally) count stairs, as well as connect to ski/snowboarding apps to calculate altitude and speed.
The Apple Watch's design hasn't changed much.
The problem with the Apple Watch is — and always has been — its limited battery life.
Yes, the watch has an "all-day" battery mode that keeps GPS and cellular turned off, but that often feels insufficient. I want my watch to read my heart rate while I'm sleeping and wake me up without bothering my partner every morning — but it can't, because it needs to be charged every night.
The new cellular capability puts even more of a strain on the device's battery. Other smartwatch makers, like LG, compensated for this by slapping on HUGE batteries, making the device practically unwearable for anyone who isn't The Rock. The Apple Watch handles this issue by moving only to cellular only when necessary and otherwise relying on Bluetooth and Wi-Fi. The 18-hour battery life claim includes just four hours of LTE connectivity.
This is consistent with my tests. With cellular on, and your phone at home, your watch will last the entire day — as long as you don't put it into a running, biking, or swimming mode, which will turn on GPS and heart rate.
But, generally, the battery performance is pretty poor: Talk time is three hours using your phone's Bluetooth connection or Wi-Fi, without LTE, and one hour with. With GPS and heart rate sensing, it's five hours without, four hours with. If you want to go on a daylong hike or bike ride, you're better off bringing your phone.
If you stick with Apple's services, the Watch is great — but third-party support is still lacking.
I bike, a lot, which means I look up directions, a lot. Google Maps pulled its Apple Watch app earlier this year, and I almost considered abandoning the Apple Watch altogether. The company commented that it expects to support it again in the future, but hasn't released a time frame or an explanation for why it was removed in the first place. Strava finally added Apple Watch Series 2 GPS support that tracks you when you run/bike without your phone, but it still doesn't support swimming, even though its integration with Garmin's Forerunner watches do.
Additionally, you still can't sync third-party streaming app content (like Spotify's) to the watch, even though you can with Apple Music playlists. Starting next month, you'll even be able to stream Apple Music songs straight from your watch over cellular, without downloading them offline first.
If you live within Apple's ecosystem — you have an iPhone, and you use iMessage, Find My Friends, Apple Music, the Workout app, Calendar app, Wallet, News, and Photos — you can get a lot out of your Apple Watch. But if you don't — if you frequently use apps like WhatsApp, Google services, and Strava — you won't find full feature parity on the watch. That's fine for Apple loyalists, but not ideal for everyone else.
And even if you do live within Applelandia, there's the occasional issue of getting notifications everywhere, on your phone, on your computer, and on your watch. At the same time. Also, you can't download podcasts from Apple's native Podcasts app to your watch, which, ugh.