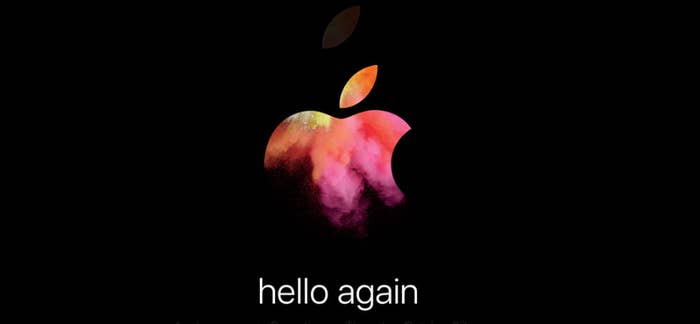 On Wednesday, Apple sent invites to media for an Oct. 27 event, which will be held at the company's Cupertino campus. The only official hint at what's to come is this: "Hello again." But Apple is expected to announce a long-awaited refresh to its Mac line of desktop computers and laptops.

Sources familiar with Apple tell BuzzFeed News that an all-new, thinner MacBook Pro and an iMac update will be unveiled at the event.

In August, Bloomberg reported that a MacBook Pro with a secondary touchpad at the top of the keyboard, a more powerful iMac, and a MacBook Air with USB-C could be announced. No word on whether a new Mac mini or Mac Pro are in the pipeline.

The MacBook Air, MacBook Pro with Retina, and iMac received minor internal updates in 2015, and the MacBook was updated earlier this year. The design of the MacBook Pro has not changed since 2013. The Air remains the only Mac in the line-up without a Retina display.

It's safe to say that if you're thinking about buying a new Mac, hold off until after next week's news.
BuzzFeed News' coverage of the fall hardware event begins at 10 a.m. on Oct. 27.