There's An Apple Maps Outage And People Are Lost
Pro tip: Download Google Maps.
UPDATE
As of 10:05 a.m. PT, Apple's status page has been updated to show that the Apple Maps navigation and search issue is resolved.
If you're struggling with Apple Maps this morning, you're not the only one: The app is currently down.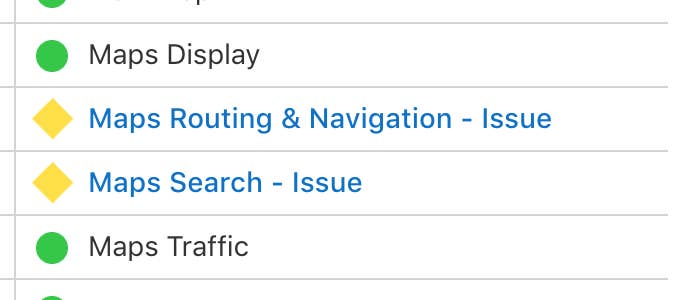 (Also, why are you still using Apple Maps?)

Apple's system status page shows that the navigation app is having, um, navigation and search problems.
An Apple spokesperson did not comment on the issue, and instead pointed to the system status page. According to the page, all users are affected and the system has been down since about 5:48 a.m. PT.

This is not the only time Apple Maps has messed up. After its launch, CEO Tim Cook had to publish a letter of apology, saying he was "extremely sorry" after users experienced significant glitches.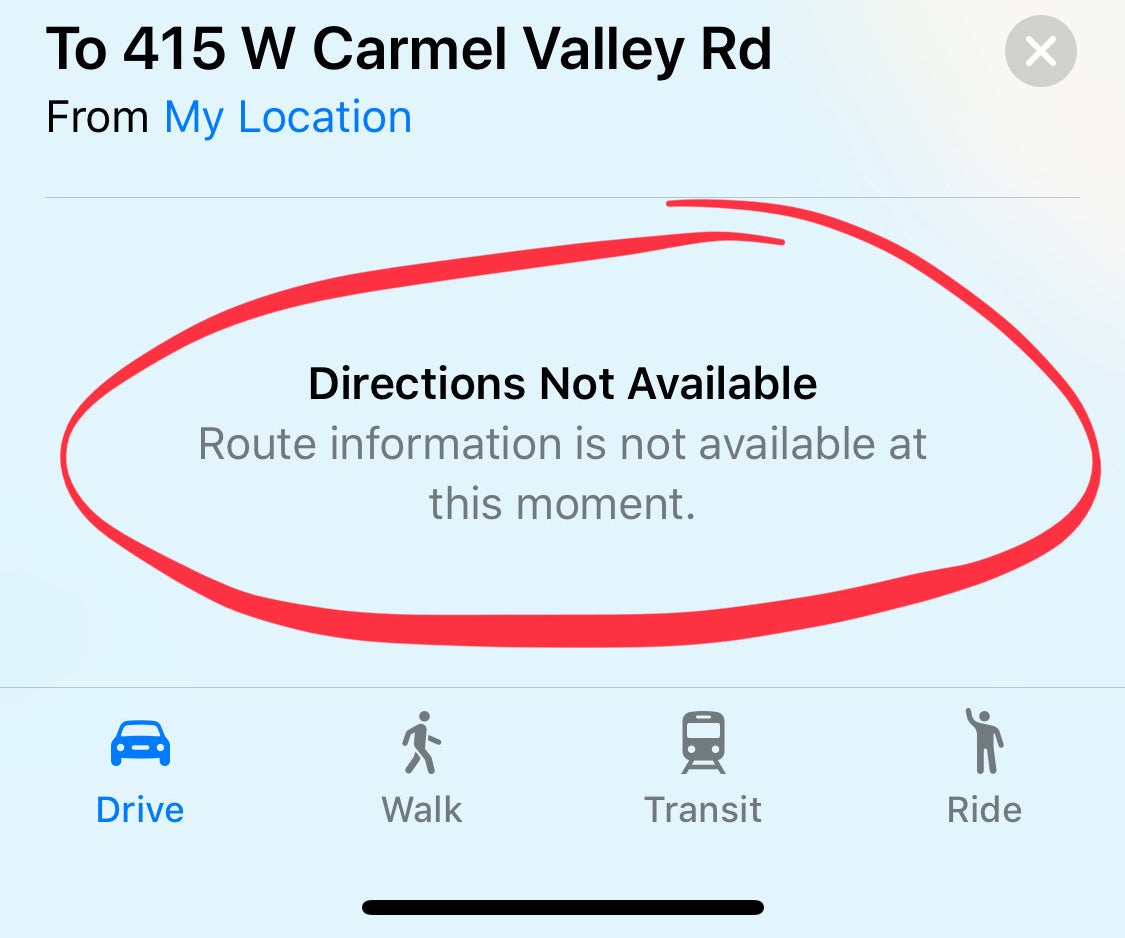 Apple replaced Google Maps as the default mapping app on iOS with its own in 2012 — but Apple Maps was so bad that it inspired a popular Tumblr, "The Amazing iOS 6 Maps," that documented Apple Maps' glorious fails.
So while Apple Maps is down, use a more reliable alternative like Google Maps or Waze.
Unless, however, you're relying on your Apple Watch or CarPlay, for which there are no alternatives to Apple Maps. Womp.