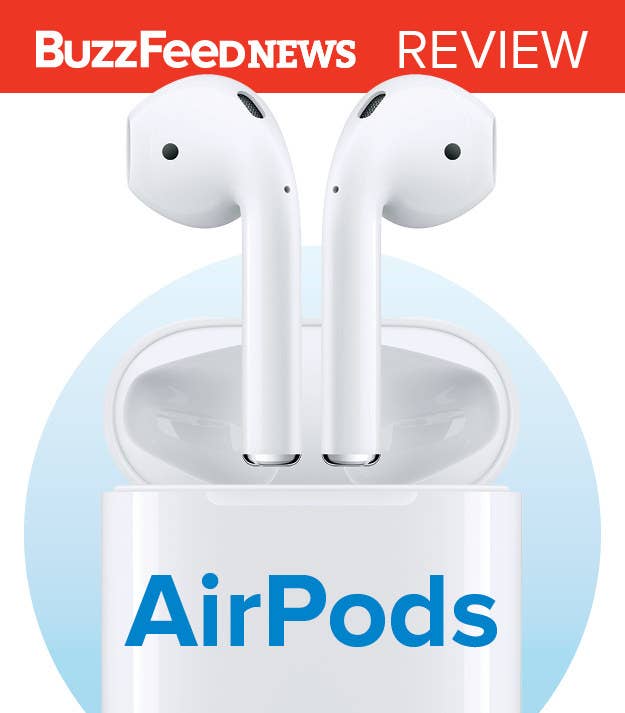 Here's what's working.

The AirPods are small, lightweight, and hyper portable.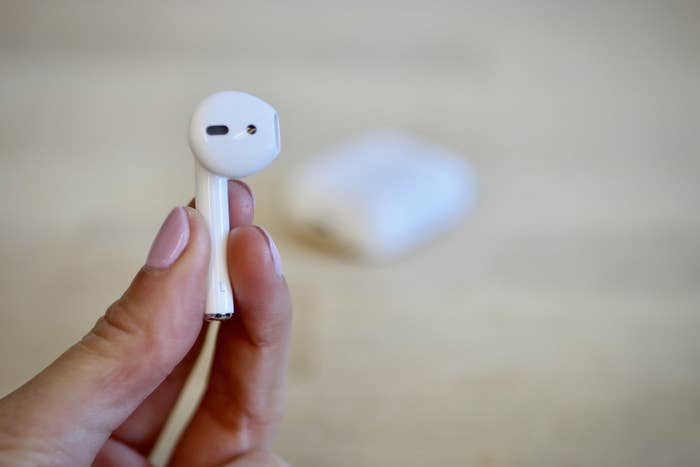 They do a great job of staying in your ear.
The wireless technology makes regular Bluetooth look dumb.
The design of the case is exceptional.
Unlike other wireless earbud cases, you can flip open the AirPods case single handed. Integrated magnets guide the buds in place, and an indicator light tells you the battery status with a quick glance.
Battery life is surprisingly fantastic.
Sound quality is decent – but the killer feature is phone calls.
The AirPods emitted clear, well-balanced sound, but the earbuds' bass doesn't punch as much as the other Bragi and Samsung earbuds I tried, as well as Beats' new Powerbeats 3.
And, in case you're curious, here's how I test audio: The Knife's "A Tooth for an Eye," James Blake's "Retrograde," and Erykah Badu's "Bag Lady" over Spotify.
The real power of the AirPods is actually revealed when you talk on the phone.
My callers mentioned multiple times how static-free my voice sounded, even amidst the loud background noise of San Francisco streets.
A built-in microphone on the tip of the stem picks up your voice and transmits crystal-clear audio. This may be because the earbuds have an array of sensors (accelerometers, optical sensors, microphones, and antennas) that can detect when your jaw is moving, and optimize the microphones for a phone call by isolating voice audio.
Here's what's not working.

The AirPods might be *too* small and discreet.
On the one hand, the AirPods are a perfectly portable pair of travel earbuds. On the other hand, losing the untethered, light-as-a-feather buds seems inevitable. Apple is even charging $69 for replacement AirPods in anticipation.
The Siri-only controls are very limiting.
One of the AirPods' features is being able to activate Siri by double tapping the side of each AirPod.
Despite the number of sensors Apple was able to cram into each tiny AirPod, the way in which you can control them is restricted to Siri, including changing the volume. There are no manual controls.
Siri lives in the cloud, and that means you need to have INTERNET or a data connection every time you want to adjust the volume with the AirPods. If you're without Wi-Fi or service — and there are still plenty of flights where you could be — you'll have to pull out your phone.
It also means that if you're walking outside, you'll be shouting "NEXT SONG" or "TURN UP THE VOLUME" at random passersby. Additionally, for those of you familiar with Amazon's Alexa or Google Home, Siri won't respond to "louder," only "turn up the volume."
You can go into the Settings menu to switch the double tap function to control play/pause instead of activating Siri, which marginally improves things. But unless you're in an environment where you can talk to yourself all day, like commuting in a car, Siri isn't helpful.
The AirPods are one-size-fits-all, and that's not good for sound or comfort.
The wireless buds look nearly identical to Apple's wired EarPods but, upon closer inspection, have a more circular shape. Each AirPod hooks into the bottom part of the ear and its stem seemingly counteracts any movement. I mentioned that the AirPods stay in ears well, but that doesn't mean they fit comfortably.
Unlike most buds, like the Bragi and Samsung ones I've tried, the AirPods don't include multiple earbud fit tips. For people with ears that skew on the smaller side, like me, that means that the AirPods always feel like they're on the verge of falling out.
Apple designed the AirPods to fit most ears, after testing thousands of different shapes, but it's possible that the Pods won't work with yours. Fit is *especially* crucial for earbuds that don't offer noise cancellation, and if you don't have an average ear shape, then the AirPods might not sound or feel as good as they're designed to.
If you're not covering it up with hair or a hoodie, prepare to look a little bit like a cyborg.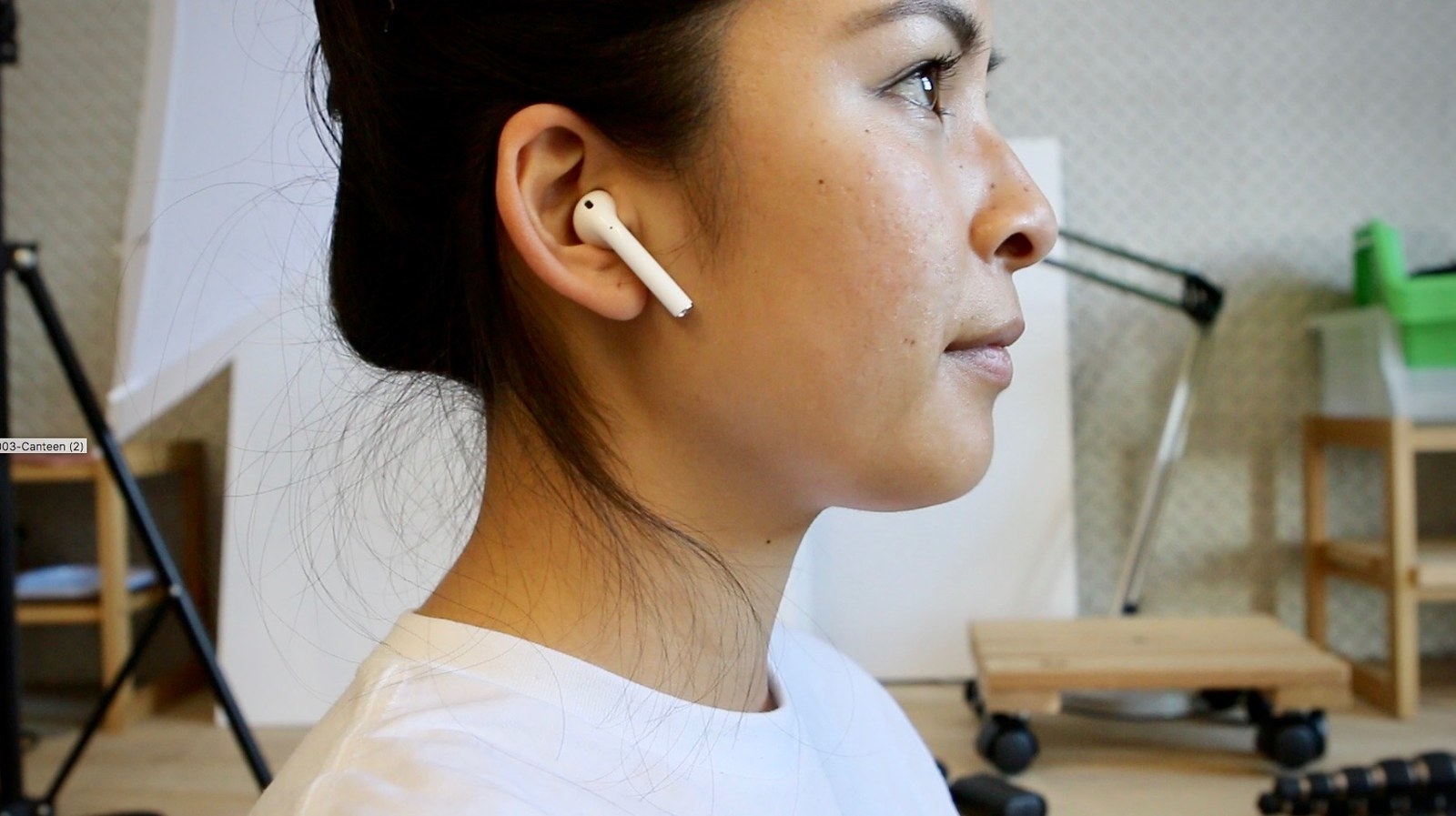 *Final thoughts*