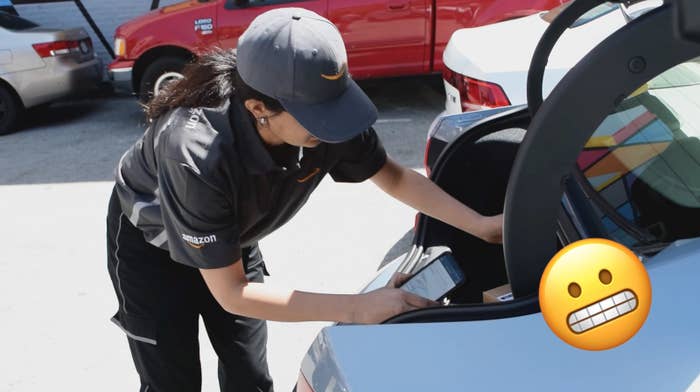 Amazon can already drop off packages inside your home. Now, the company can deliver your purchases to your car.
Amazon Prime subscribers with Chevrolet, Buick, GMC, Cadillac, and Volvo vehicles that are 2015 or newer can choose in-car delivery for same-day, two-day, and standard shipping orders. The company will start offering in-car delivery today in 37 cities, including Chicago, Los Angeles, Houston, and the Washington DC Metro area.
It's part of the Amazon Key in-home delivery program that launched in October 2017. Using a smart, keyless lock, Amazon delivery personnel can unlock your front door and place packages inside your home. An Internet-connected home security camera called Amazon Cloud Cam records the delivery, so you can monitor entries and exits.
The idea was intended to make Amazon packages less susceptible to door stoop theft, but some people still thought the whole thing was a little creepy.
In-car delivery is a less invasive delivery option because you don't need to install a special lock or grant Amazon access to your home, and it's more secure than leaving a package on a doorstep in plain sight.
You can, for any reason, block in-car delivery, up until the time of delivery, and the package will be delivered via your back-up method.

But what about vehicle break ins?
Amazon said that customers can specify exactly where they want their packages delivered (be it in the trunk or behind the passenger seat), and that in some areas, car theft is not a concern.
In cities where smashed car windows are prevalent (in San Francisco, where I'm based, there were over 30,000 break-ins last year), customers may want to reconsider in-car delivery. An Amazon spokesperson pointed to the Amazon Key Happiness Guarantee and said that if a product or property is damaged as a direct result of the delivery, the company will "work with them to make it right." Additionally, delivery drivers are instructed to observe their surroundings before completing an in-car delivery, and if a safe delivery can't be made, the driver will default back to the backup option.

Here's how it works.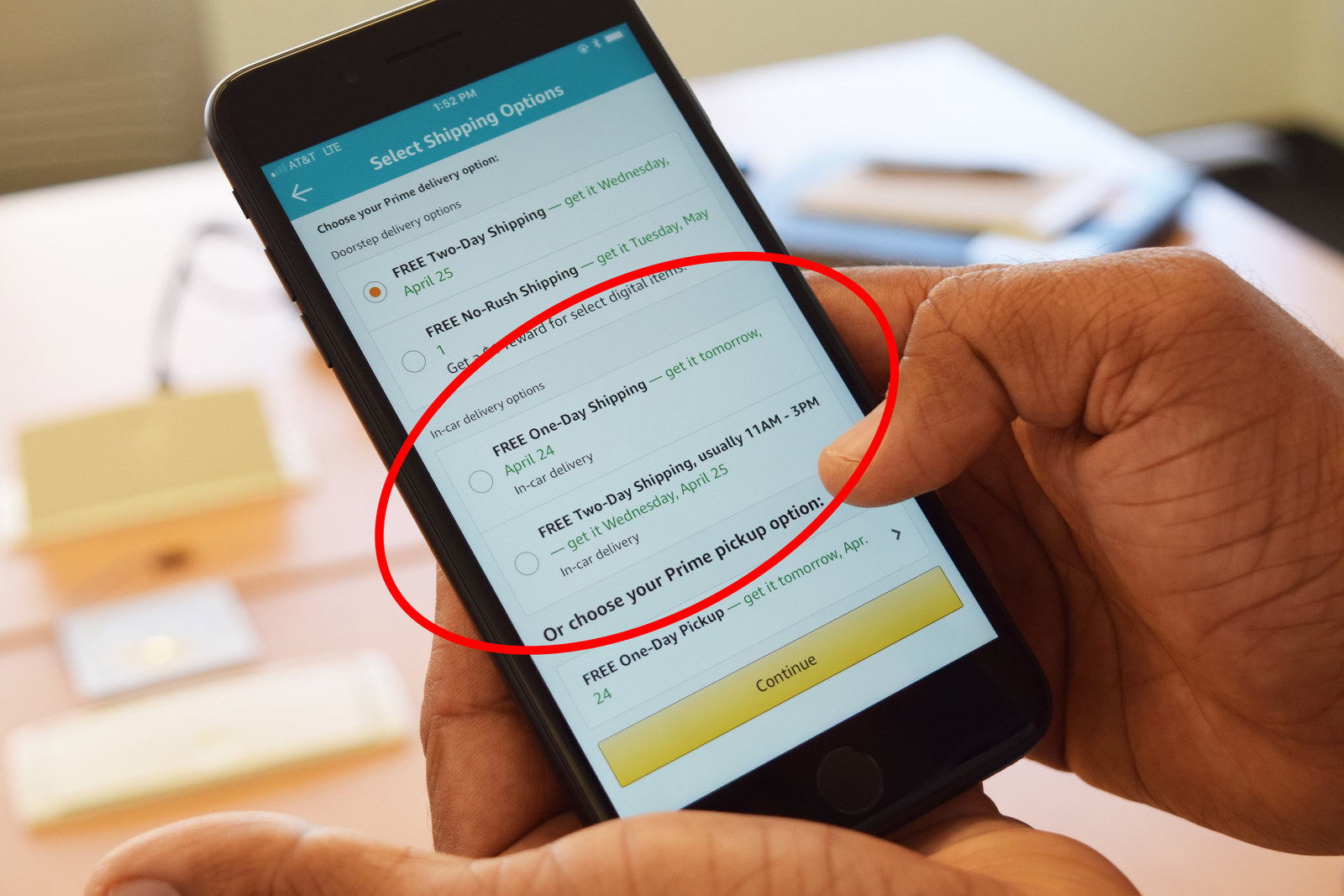 In the Amazon Key app, you first need to confirm you have a compatible vehicle to proceed. Then, you identify your vehicle's color and license plate number. The app reminds you to park your car within two blocks of the delivery address on a street-level location (no multi-level parking garages, for example), accessible to the general public. You'll need to set up back-up delivery, either to a building address, or with a request to re-attempt delivery to the car the next day.
If you have a qualifying car, the next time you purchase an item on Amazon, in the delivery options screen, you can select "in-car delivery." Amazon will remind you with a mobile notification that a package is being delivered to your car the day before and the day of delivery.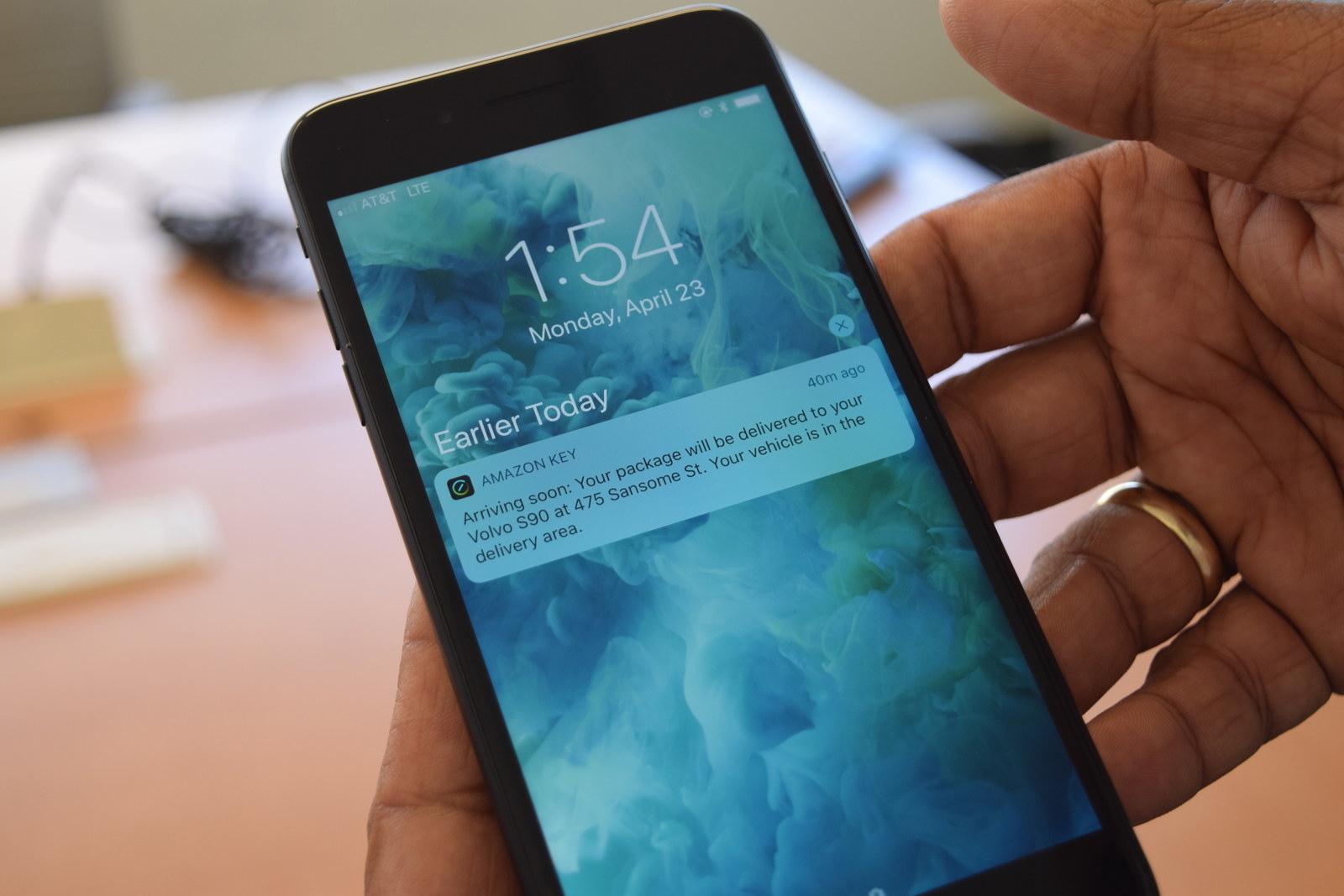 Once a delivery driver is within "tens of feet" of the car, according to Rohit Shrivastava, General Manager for Amazon Key, they'll see the vehicle's GPS location, and they can even remotely flash honk to locate it. Once they've approached the car, they need to scan the package before unlocking the vehicle through the Amazon key delivery app. The driver won't be able to continue on to the next delivery until the app confirms the car is locked.
The driver can unlock and lock vehicles through the Amazon Key app, but customers can only unlock and lock vehicles through their respective connected car apps. Shrivastava stressed that vehicle-app communications are entirely encrypted and customers always have the ability to block car deliveries. The Amazon Key app also shows exactly what times a vehicle is locked and re-locked.
While Amazon Key is planning on expanding in-car delivery to additional cities, Shrivastava wouldn't comment on whether Amazon would be working with more connected vehicle partners in the future.
Anyway. The future is wild and weird.