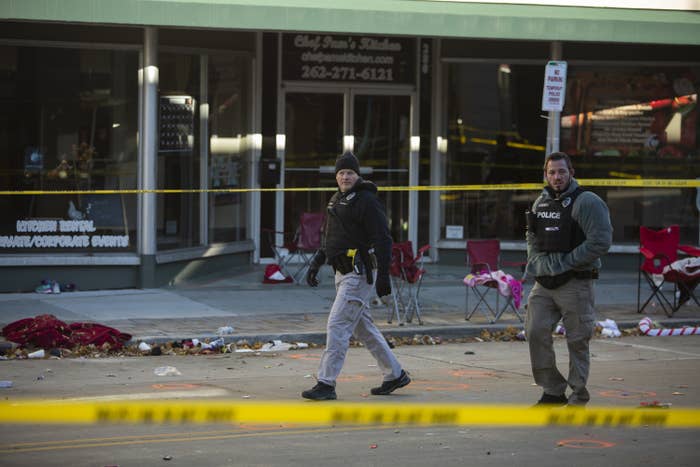 Officials on Monday identified those who were killed Sunday when a driver ran an SUV into a crowd at a Christmas parade in Waukesha, Wisconsin.
Several of the victims had been marching in the parade — which featured local marching bands, dance troupes, businesses, churches, and more — just moments before the deadly incident.
Among the deceased were members of the Milwaukee Dancing Grannies, a group of grandmothers known for performing at parades, typically in matching white-brimmed hats and glittering pom-poms. The group announced their loss on Facebook, saying that "those who died were extremely passionate Grannies," but did not initially say who or how many from their group had died.
"Our group was doing what they loved, performing in front of crowds in a parade putting smiles on faces of all ages, filling them with joy and happiness," they wrote in the Facebook post.
Virginia "Ginny" Sorenson, 79, was a 19-year member of the Dancing Grannies who died in the crash. Sorenson loved to dance, and despite her bad hip and back, she choreographed and taught many of the troupe's routines, the Milwaukee Journal Sentinel reported.

Her husband of 56 years, Bill Sorenson, told the outlet they first met at a church event and had three children and six grandchildren. She was a registered nurse and an animal lover, raising dogs, cats, chickens, and two horses at their home in nearby Muskego.
Bill had attended the parade on Sunday and was waiting at the end of the route for his wife.
"What did she like about it? Everything," he said of his wife's involvement in the dance troupe. "She liked the instructing. She liked the dancing and the camaraderie of the women. She liked to perform."
On a fundraising campaign for funeral costs, Sorenson's family wrote that "she spent her last moments celebrating the beauty of life with her close friends," and that her time with the Milwaukee Dancing Grannies was "that of pure joy."
"Her spirit was fierce and never aged," her family wrote. "Everyone who knew Ginny knows she had a special soul, one that radiated with love. She was a caregiver through and through, whether caring for patients, family, and especially in caring for her beloved furry friends."
Sorenson's granddaughter, Gabrielle Kamentz, a nursing student, posted that she was "angry and sad" by the loss of her grandmother, but proud that she was following in her footsteps as a nurse.
"I'll become the best nurse possible in her honor," Kamentz wrote in a Facebook tribute to her grandmother.
Kamentz described Sorenson as the "glue that held my family together."
"I know she'll always be watching over me, and watching me graduate from nursing school, smiling that I was able to take her place and follow her legacy," Kamentz added.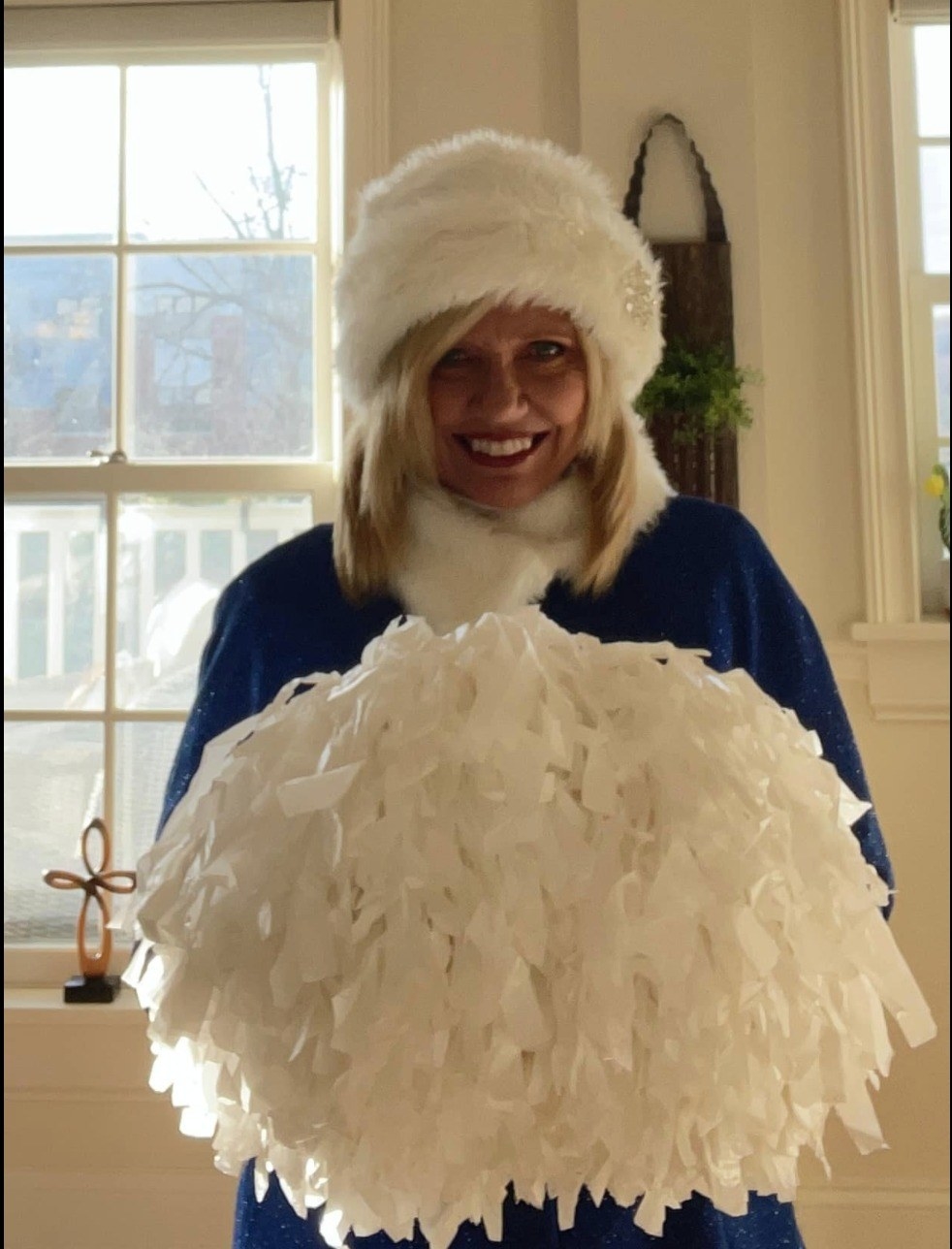 Tamara Durand, 52, was a new member of the Milwaukee Dancing Grannies, and Sunday was her first parade dancing with them.
Hours before the tragedy struck, she posted a photo of herself on Facebook wearing the group's uniform for the day: a long blue coat, a furry white hat, and white pom-poms.
Dancing was Durand's "happy place," her husband, David Durand, told the New York Times.
"She was always like a cheerleader," he said. "She literally danced her way through the day."
Durand was a mother of nine children and a grandmother of four. She served as a critical care and hospice chaplain at Waukesha Memorial Hospital and had previously worked as an elementary school teacher for over 17 years.
Her husband's employees shared fond memories of Durand, adding that she was integral to the company's growth and was "always a ball of energy and excitement" at their events.
"I have known Tammy for 6 years now and know her as a ball of light that always had a smile on her face," one employee said on Facebook, adding that she brought a "fun energy" to their company trips.
Another person who knew Durand wrote about her kindness and generosity to his family.
"She gave us hope when we had very little and raised our family up when it was down," Demian Hass said in a Facebook post.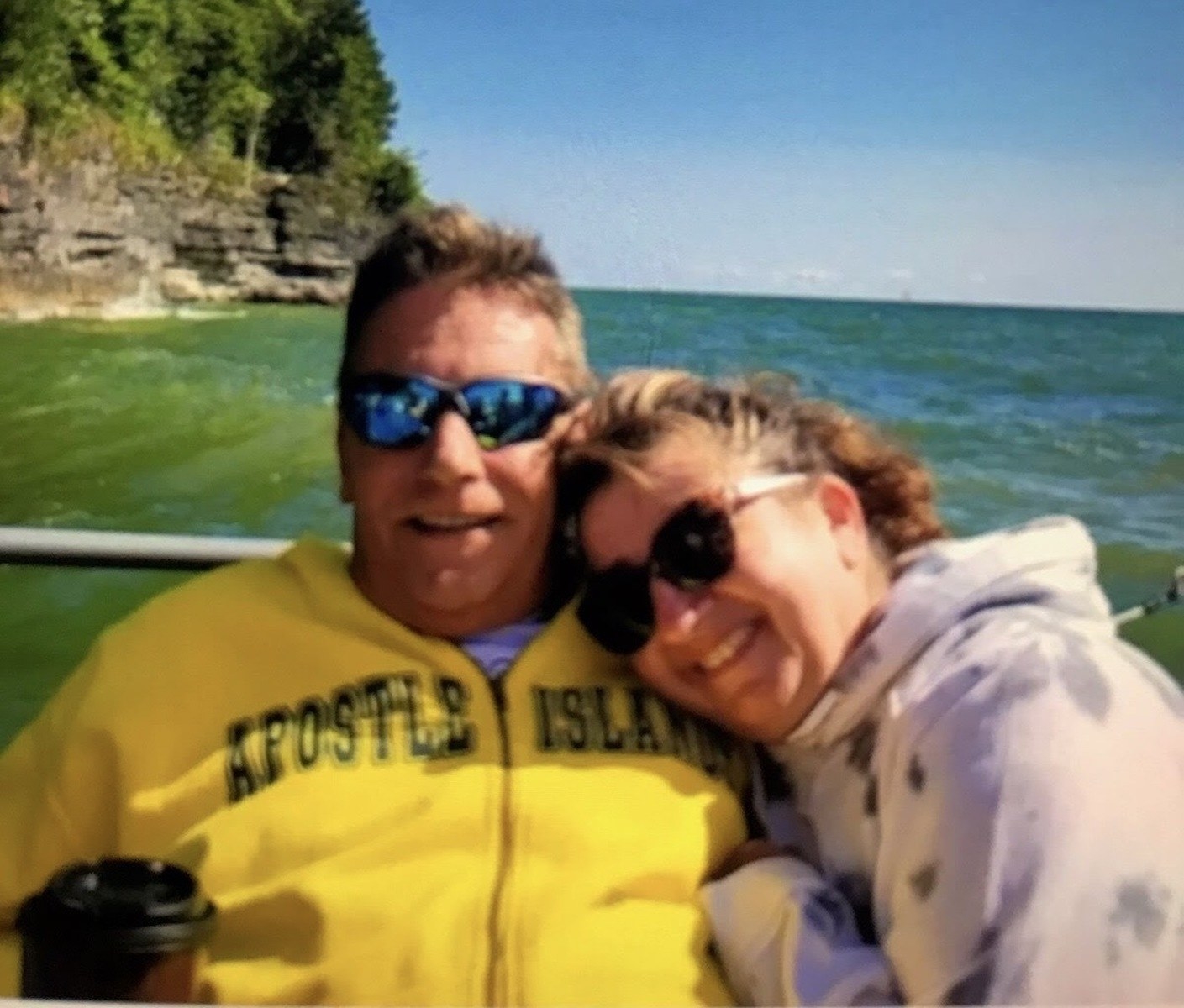 Family members from Wisconsin to Alaska immediately felt the loss of Jane Kulich, 52, according to her sister-in-law Shawn Kulich, who lives in California.
Shawn said her brother, Jane's husband, John, is "overwhelmed" and "amazed" by the support the family has received — their phones and door have been "nonstop" with condolences.
Jane Kulich worked at a bank and leaves behind three children and three grandchildren. Her 17-year-old twins are just starting their college search process and her 29-year-old daughter is a single mom with three kids, her sister-in-law confirmed. The family had just planned a January trip to Georgia so that Jane could meet some younger members of their extended family who had never met her.
"This is a very tight-knit family," Kulich said to BuzzFeed News. "[It] goes to church on Sundays together, even with the grandchildren. Jane was the matriarch of this family."
Jane's daughter, Taylor Smith, told BuzzFeed News that her mother was a "wonderful human that positively impacted everyone she met."
"My mother was a wonderful beautiful soul. She lit up everyone's lives. This woman was an absolute gem. She loved her family so much, " Smith said. "She was dedicated, motivated, and comforting. One of the best people to ever walk this earth."
A GoFundMe page to help Jane's family raise money for her funeral service described her as "a loving, beautiful and charismatic mother, grandmother and friend to so many."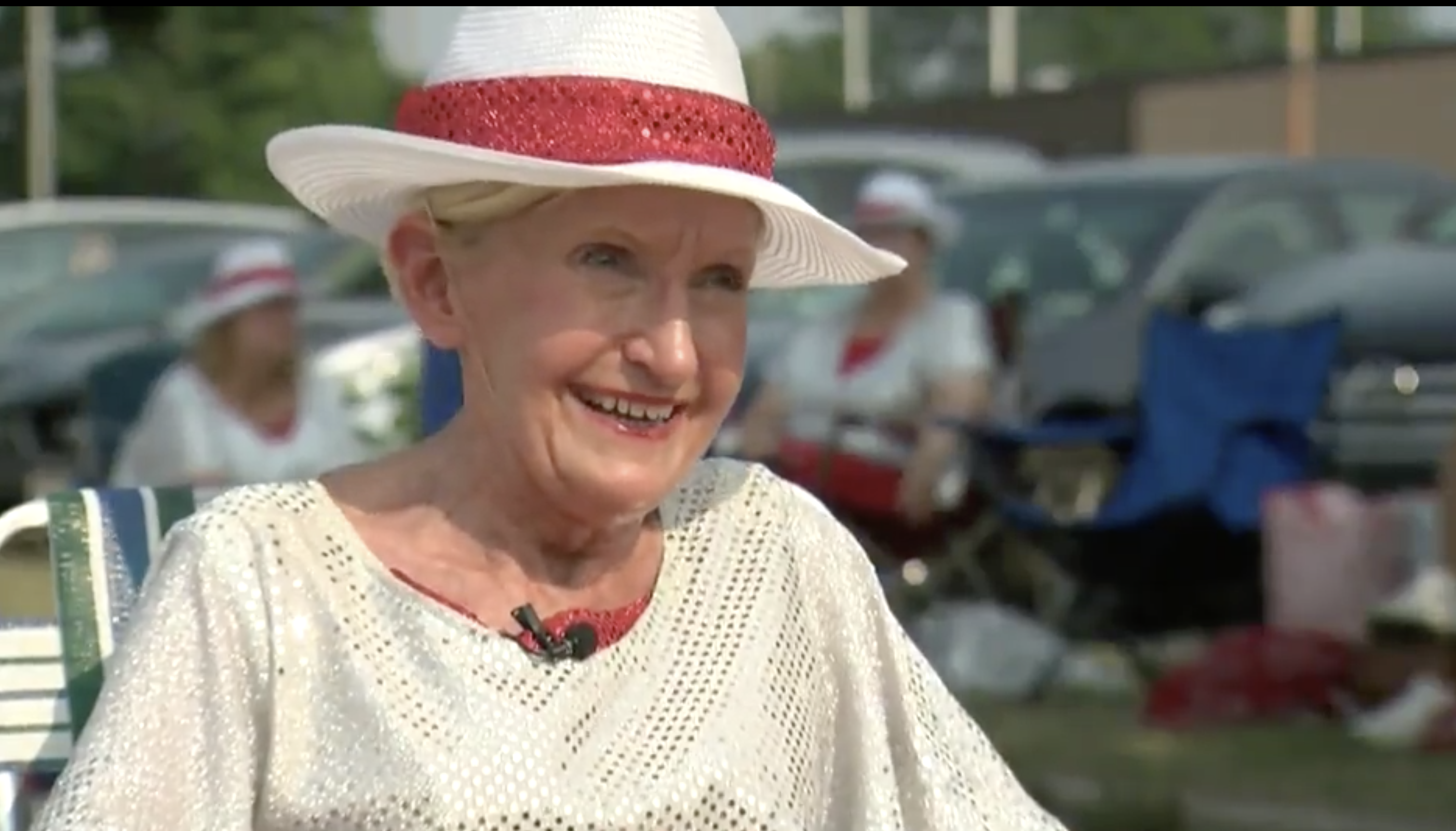 LeAnna Owen, 71, who managed an apartment complex, loved being part of the Milwaukee Dancing Grannies, Dave Schmidt, the owner of the buildings she managed, told the Milwaukee Journal Sentinel.

"When she'd bring it up...she would just have this big smile on her face," Schmidt said.
Owen spoke about her enthusiasm for the group when she was interviewed by CBS 58 in August.
When asked if she — the shortest and smallest of the grannies — could keep up with the others, she laughed and said, "Oh, you bet I can! I'm encouraging them. 'Come on, come on!'"
During the interview, Owen fondly recalled the time a group of kids recognized the dancing grannies while they were out on a trip.
"A whole bunch of them got up and came over and started talking to us, and it's like, 'Oh, we're kind of like minor celebrities,'" Owen said.
Schmidt told the Journal Sentinel that Owen was always kind to her tenants and described her as the "glue that kept the apartment complex running."
"She didn't have a mean bone in her body," Schmidt said. "She was the nicest lady."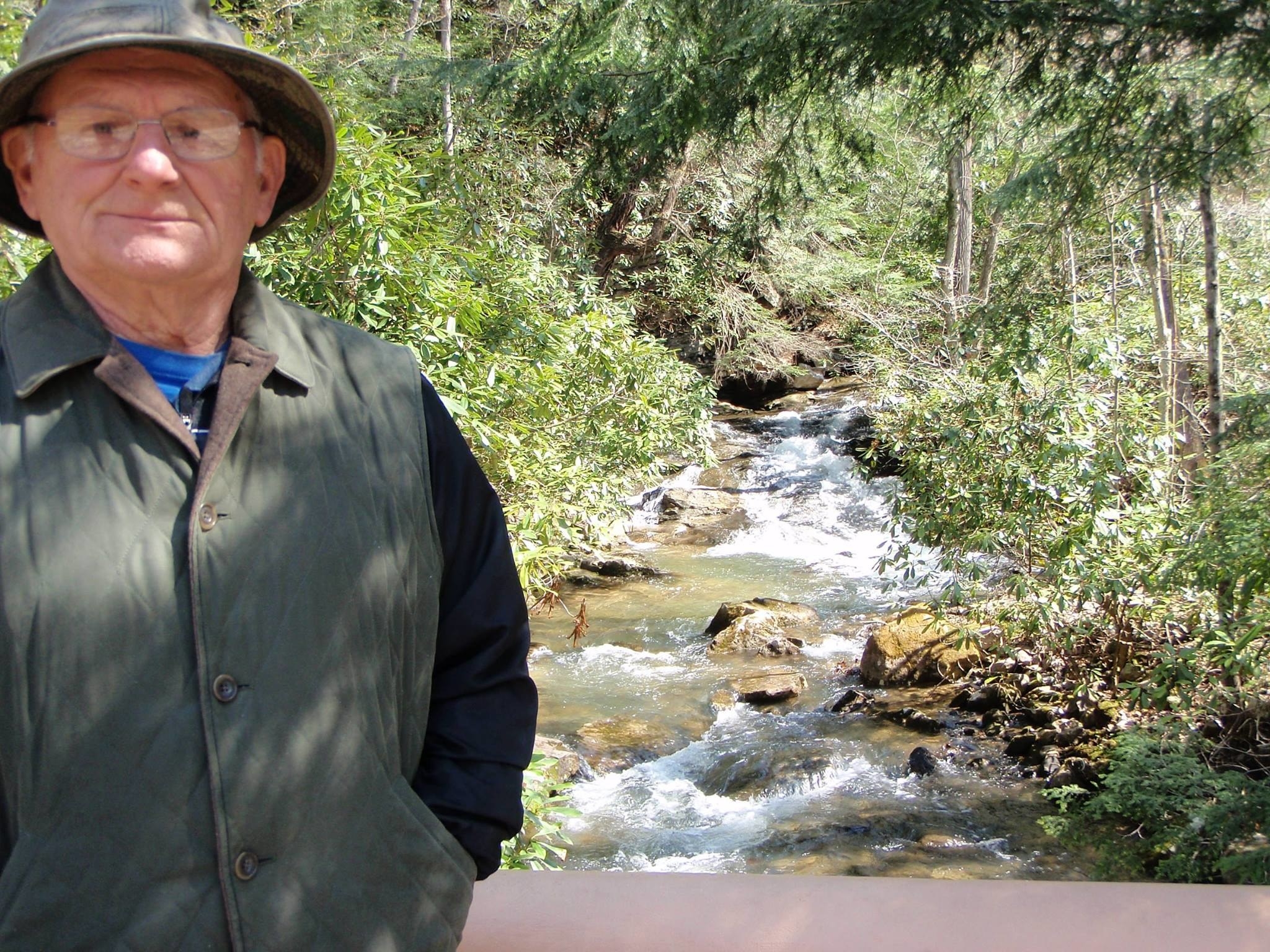 Wilhelm Hospel, 81, volunteered with the Milwaukee Dancing Grannies because his wife, Lola, was a member of the group. He was a familiar presence among them, transporting them and attending to their needs, the Journal Sentinel reported.
His brother, Theodore Hospel, 84, told the New York Post that Wilhelm — who was the youngest of four brothers — was a strong and healthy person and was "always repairing things" in a rental property he owned, even in his retirement.
"I was talking to him this summer, and he said, 'Who do you think is going to be the first one to go,' you know," Theodore told the Post. "And lo and behold, the youngest one goes first."
At least 48 people were injured when a driver plowed an SUV into onlookers and participants. The chief medical officer of the Children's Hospital of Wisconsin also confirmed that 18 children ages 3 to 16 were taken to the hospital after the parade. Officials said 10 of the kids were in an intensive care unit as of Monday.
On Tuesday, 8-year-old Jackson Sparks also died from his injuries, family and officials confirmed. Sparks was marching in the parade with his baseball team when he was struck by the vehicle, according to a GoFundMe page set up by a relative. The boy had undergone brain surgery on Sunday evening.
Waukesha Police Chief Daniel Thompson identified the man who drove the SUV into the crowd as Darrell Brooks Jr., a 39-year-old Wisconsin resident who has been arrested and charged with five counts of intentional homicide, with additional charges pending. Brooks was reportedly involved in a "domestic disturbance" prior to the parade incident.
Brooks had been released from custody two weeks before the attack and already faced multiple charges, including reckless endangerment and battery.